It fell from midnight skies. It drummed on the galvanized – Joni Mitchell, Paprika Plains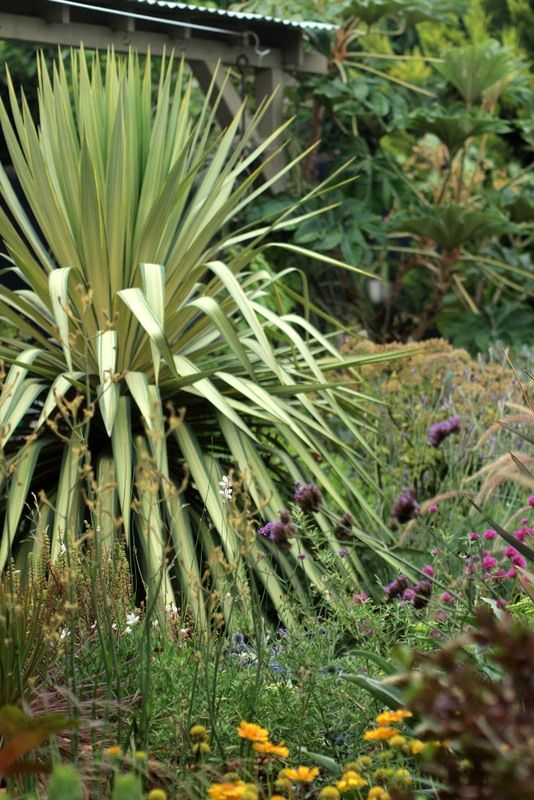 Marty's been reciting those song lyrics ever since the rain came and fell in exactly that manner Monday night. We all raced out the kitchen door when the first drops began to dance on the corrugated roof over the pergola. (Rain fell on the garden bloggers in Portland, too, just in one garden. It was thrilling.) I spent most of Monday planting what I carried home in my suitcase, so to get a little rain after a midsummer planting is my kind of heaven. My clothes and other Portland Fling swag will be arriving via UPS in a couple days…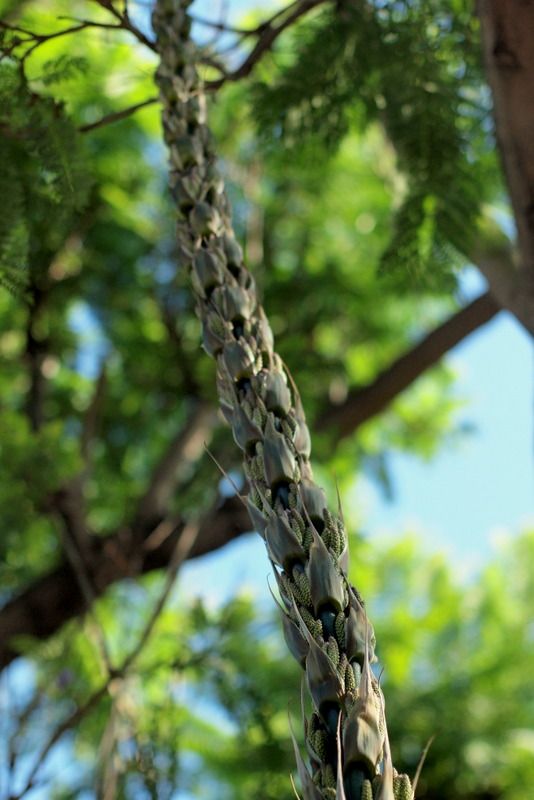 In other exciting news…ahem…the dasylirion outside the front door opened the flowers along its roof-topping bloom spike. Above photo taken before I left for Portland.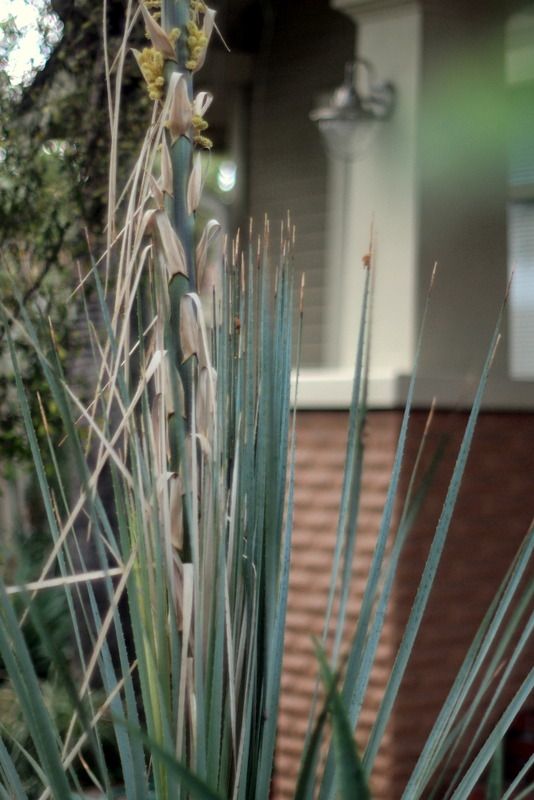 Will dasy ever get that gorgeous pre-birth shape back?
15-foot dasylirion spike disappearing into the jacaranda tree. Unlike agaves, the dasylirion will supposedly persist after blooming. I've had this plant countless years and had never seen a bloom before. We've dubbed this bizarre scene "Bee Town."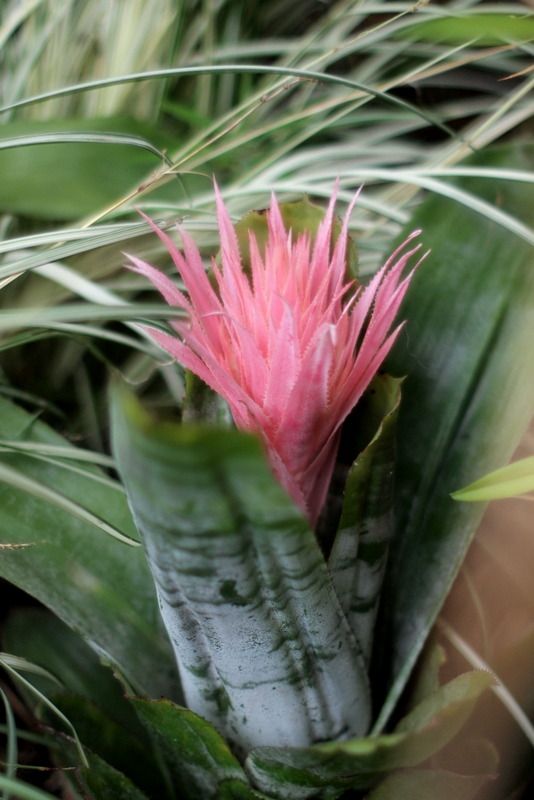 The Silver Vase bromeliad surprised me with a bloom. Aechmea fasciata.
Spring-planted Aristida purpurea thinly blooming
Pennisetum 'Skyrocket'
The pennisetum with the unstoppable Gomphrena 'Fireworks.'
Castor bean's mace-shaped seedpods are popping up throughout the back garden. Since the garden looks pretty much like June, I'll keep this abbreviated so you can move on to other July gardens at the Bloom Day hub, Carol's blog May Dreams Gardens.