So very glad to find a moderate-sized phormium, a true 4-footer, I was willing to overlook the fact that many of this New Zealand Flax's leaves age into a dull olive green, losing the pale bands that are the inspiration for the alternate name 'Golden Alison.' Locally, this phormium goes by 'Alison Blackman.'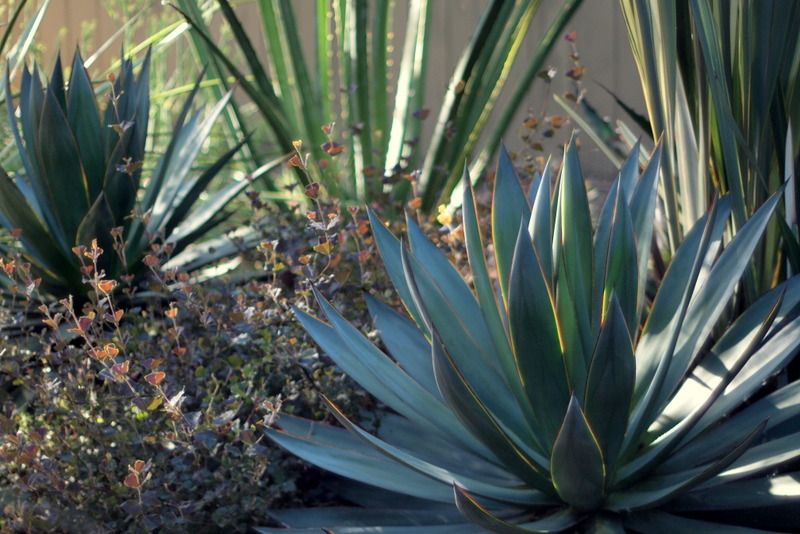 'Blue Glow' agaves, small Australian shrub Brachysema praemorsum, Furcraea macdougalii in the center, phormium off to the right, all tolerating the parched conditions in the front gravel garden.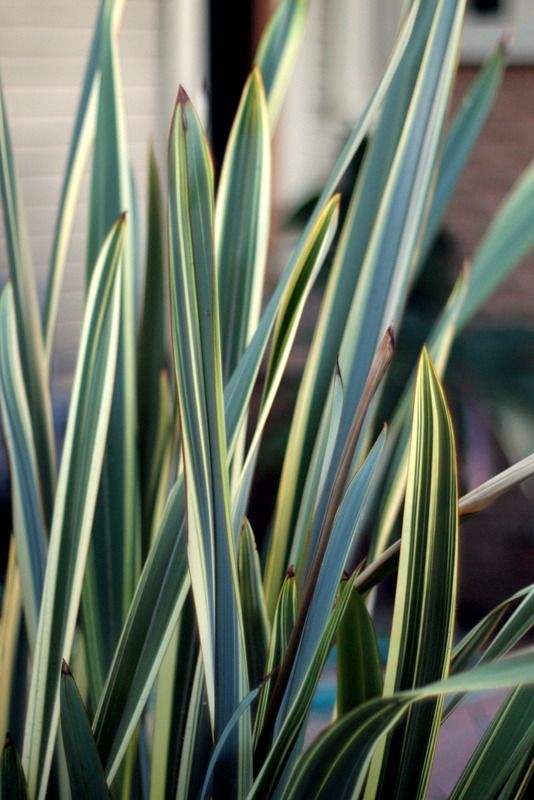 The unseasonal heat wave in May blistered some leaves, so a thorough cleaning was undertaken shortly afterward. And that's how Alison got her stripes back.
This phormium, bred by Barry Blackman, a nurseryman in New Zealand, was named in memory of his late daughter.