"A chair is a very difficult object. A skyscraper is almost easier. That is why Chippendale is famous." – Ludwig Mies van der Rohe
Continuing my monomaniacal, object-specific tour of Portland gardens, which brings us around to chairs. Because I've always coveted chairs, all shapes, all sizes. Just ask my family. Found at flea markets, thrift shops and, yes, even curbside, we have way more than necessary indoors, so of course the obsession spills outdoors. Sculptural, practical, evocative of humankind at our very best. An unoccupied chair always strikes me as breathtakingly poignant. A single chair occupied speaks to contemplative moments, gathering strength for rejoining the fray. A group of chairs occupied, animated in conversation, is arguably the best civilization has to offer. High, low, rustic, elegant, I want them all.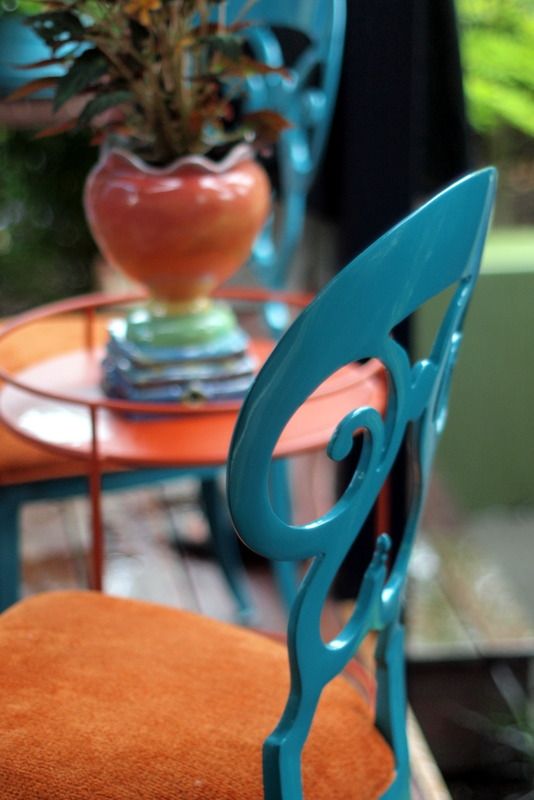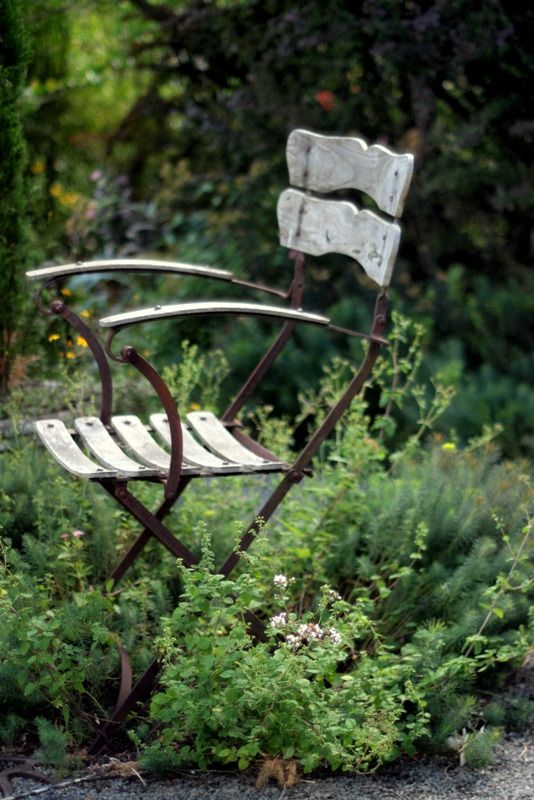 At chair mecca, Bella Madrona, I was momentarily distracted from my chair survey by Alan's great mop of curls.
The garden maker at Bella Madrona has a kindred, chair-mad spirit and five acres in which to indulge it.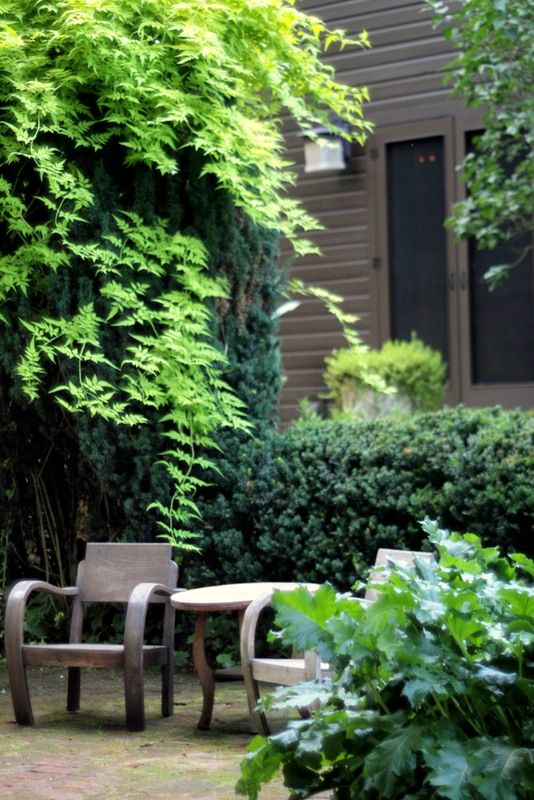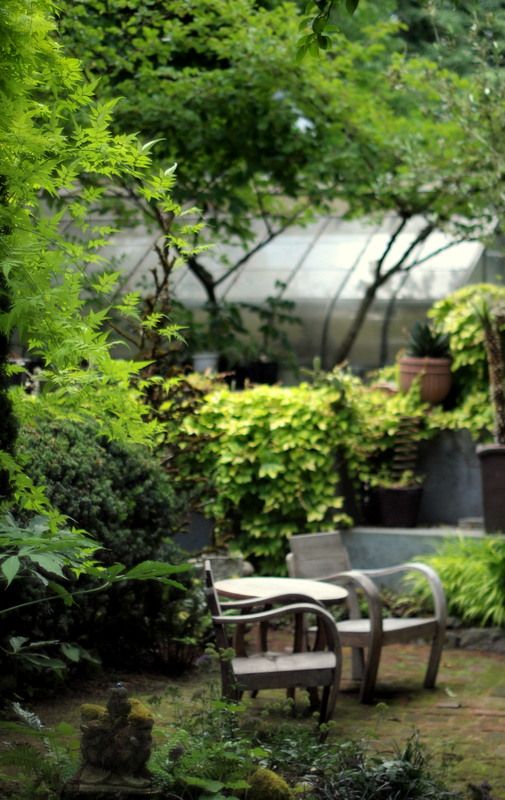 Bent plywood for the garden.
The feathery santolina contrasted against stone is what caught my eye, but there's always a fabulous chair in the background at Bella Madrona.
Crazy cloud hedges and towering peachy phygelius.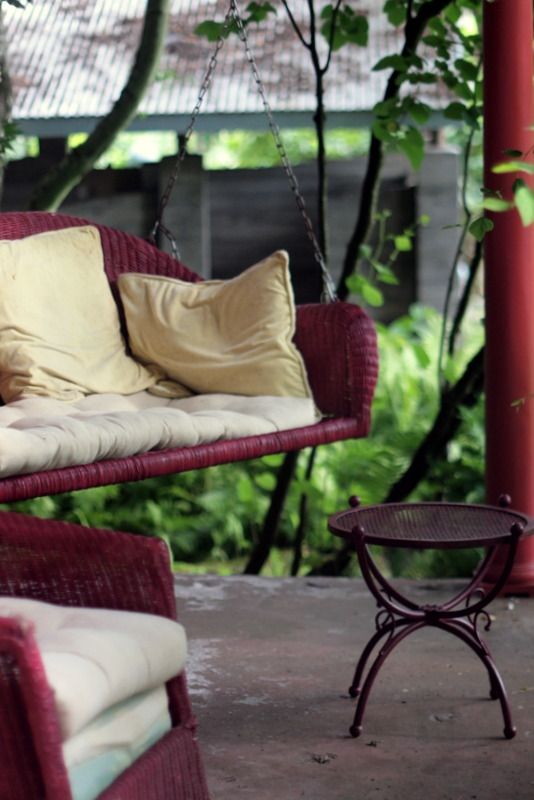 Okay, technically an indoor chair but buzzing with outdoor themes. Floramagoria
Ernst/Fuller gardens
A carpet of carex in the foreground, with in-ground bogs of sarracenia flanking entry to the fire pit at Floramagoria.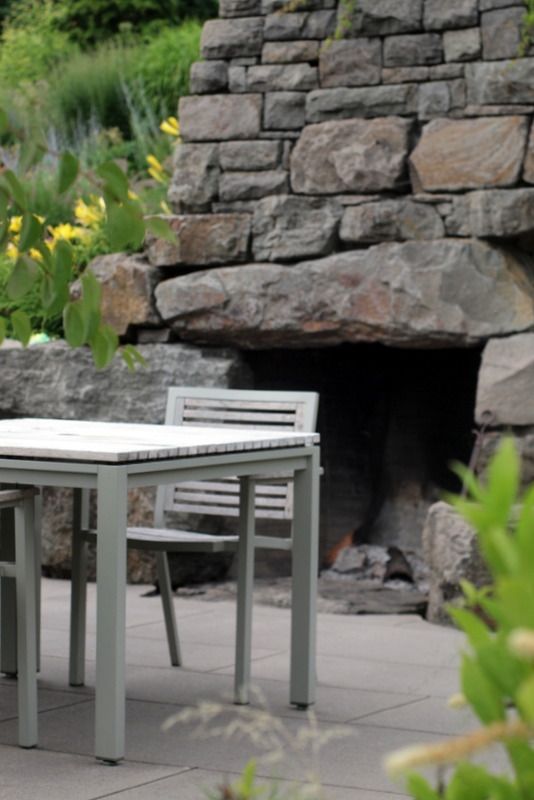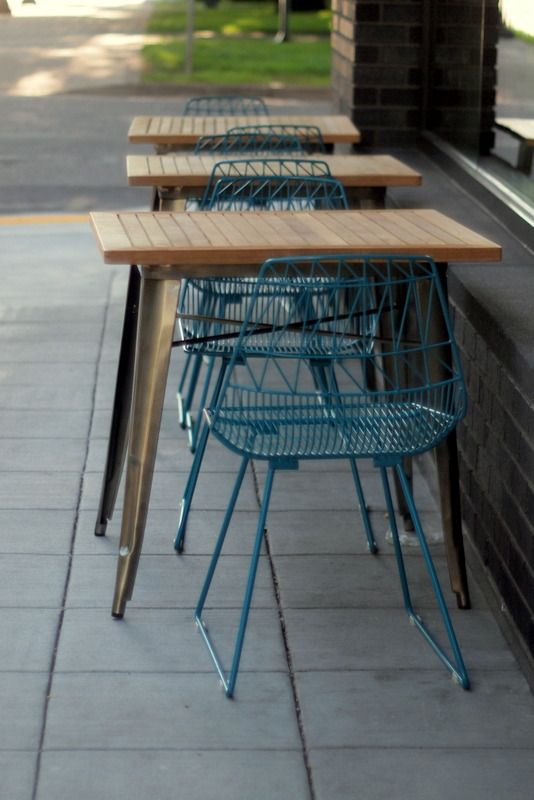 Bend chairs outside a coffeehouse in Portland.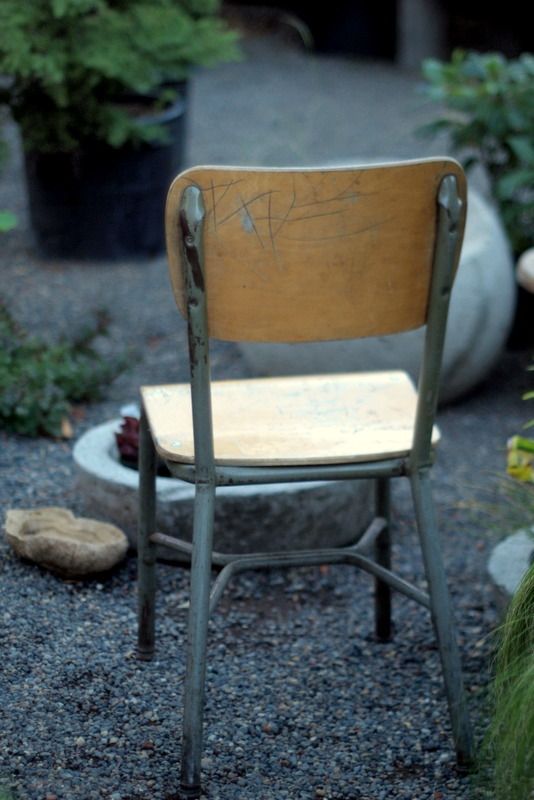 Elementary school chair at Pomarius Nursery
If it's orange, we're in JJ Sousa's garden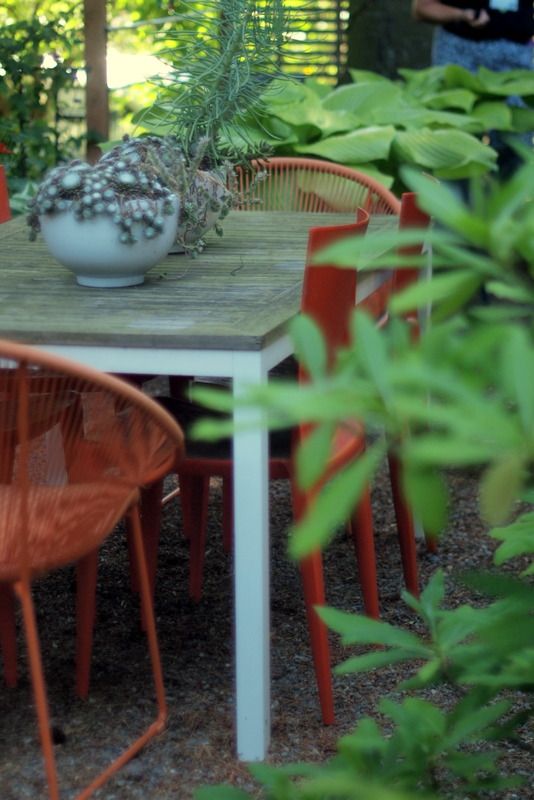 Potted sempervivums, orange Acapulco chairs
Chairs surrounded by Stipa gigantea. Ah, summertime.
JJ Sousa's shady entry to the front garden, with benches and potted hostas.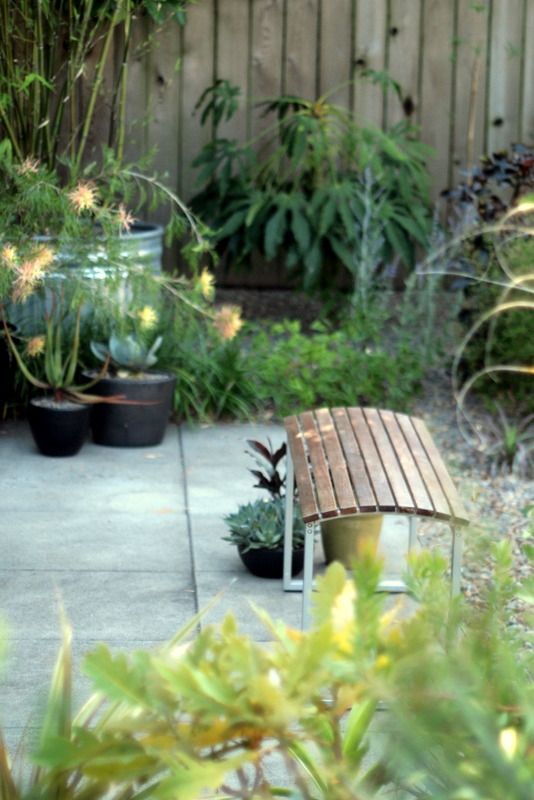 Clean, modern benches in the Danger Garden.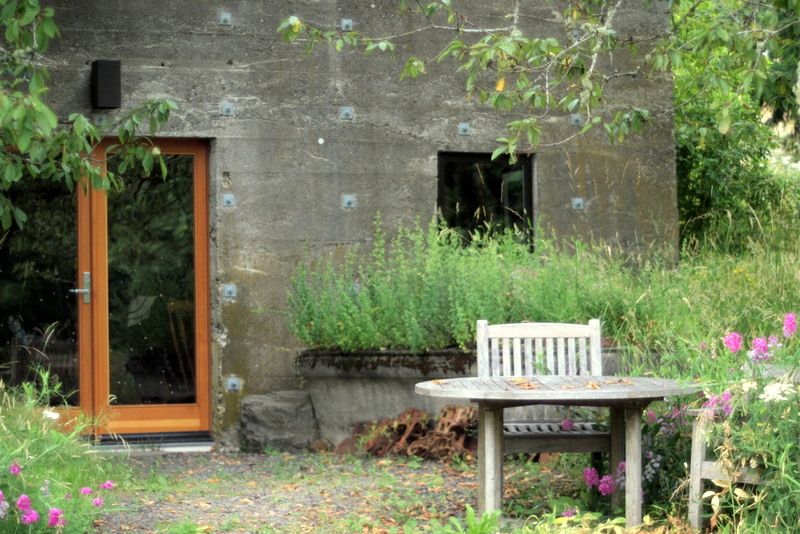 Classic teak chair and table at Westwind Farm Studio.
Classic marmalade cat lounging chairless on gravel.