Which is where I place plants, figuratively and literally, as in this plinth of glass blocks for a frosty astelia.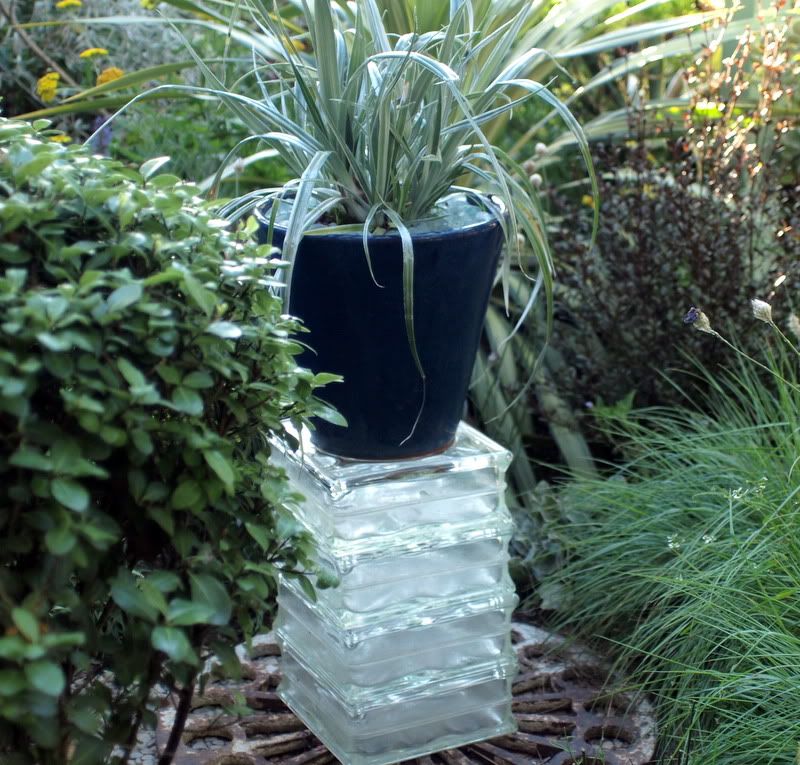 If something is laying around here long enough, it will eventually be recruited to combine with plants in some form or another. Kind of an adult form of playing with building blocks.
And if one morning you wake up with the overwhelming lament pounding in your brain, "What was I thinking?" it all can be knocked down and piled back into the dusty corners from whence it came.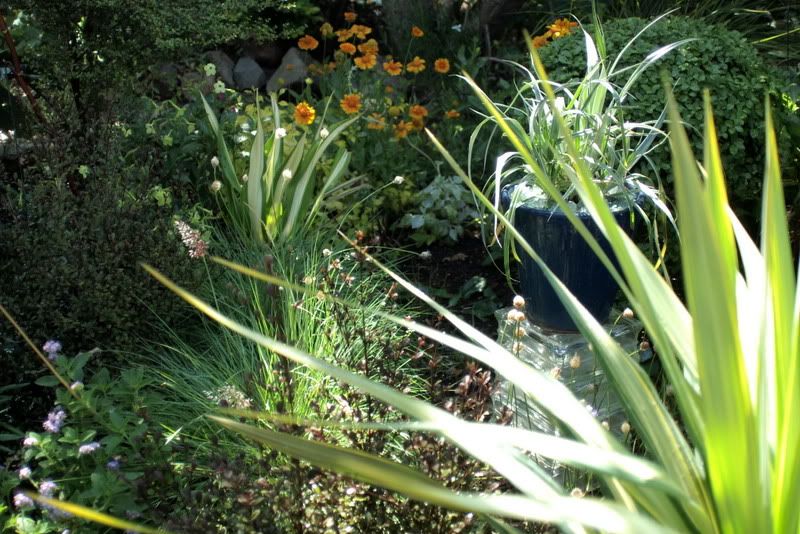 Summer being the perfect time to "spike" the garden.