This furcraea has been kicking around in the garden, oh, such a very long time.
It's been in pots, planted in the ground, and then moved several times, frequently serving as a midnight snail snack.
This summer is the first time I can truly say it looks like a happy furcraea.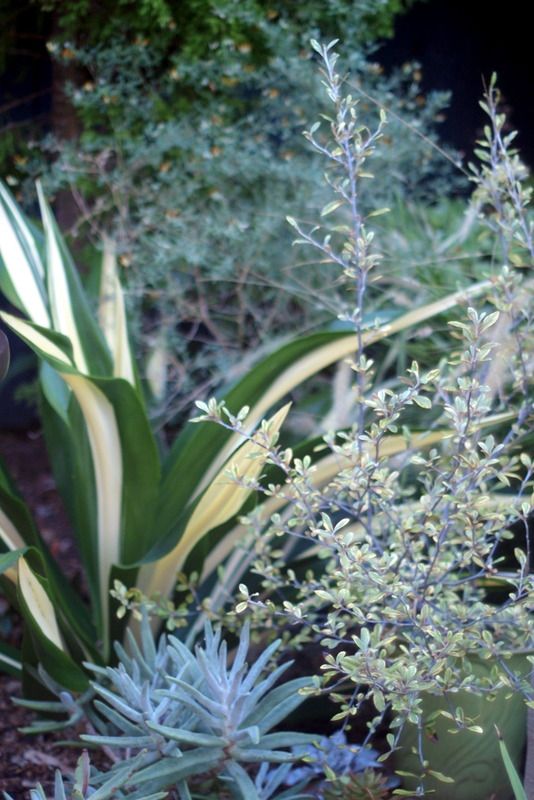 I have been cutting out the disheveled lower leaves, and it's thrown so many beautiful, new leaves that the whole plant is finally achieving a perfection I doubted I'd ever see.
It's related to agaves but completely thornless, so sprawling on the bricks near foot traffic won't be a problem.
And although this Brazilian is known to appreciate a little shade, it's been thriving in near full-sun conditions, so I'm not changing a thing.
Who knows what's factored into its new-found good looks? As it's matured and the leaves toughened, the snails seem to have lost interest.
About 3 feet high and wide and expected to almost double that size, it should be able to grow to maturity in its current location (gulp).
For someone who's a compulsive plant mover, this furcraea has finally grown into a plant that's safe from my restless shovel.
In other words, I really can't imagine it anywhere else.