The yucca has been a strong support to many this summer, in early summer the Geranium 'Dragon Heart' and now this coreopsis.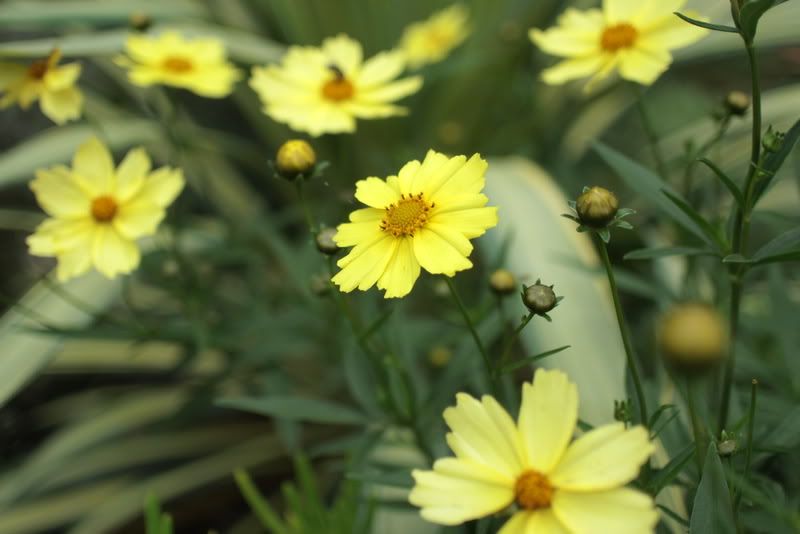 It seems the first question asked about these new coreopsis hybrids is: Do they flop? So let's get that out of the way. On the floppage meter, 'Full Moon' rates a 7.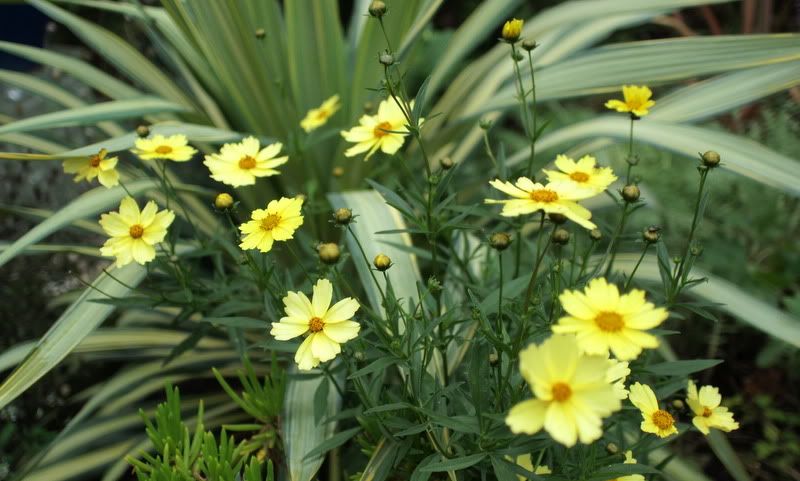 That's an arbitrary rating system, of course, but it's safe to say this coreopsis is not a tidy, self-supporting clump. It splays out and leans into the yucca, who fortunately can take the abuse. And that's after giving this clump the "Chelsea chop" in early summer, cutting it back by half (named after the famed British garden show, which takes place in late May, about the same time that it's best to cut back perennials to grow them more compact.) Since I don't grow many perennials, I don't mind this kind of wayward behavior from the few I do grow. I don't have the space, climate, or the inclination for a bravura perennial summer show, but I do like the freshness a few can bring to mid-summer and usually binge on trialing a few new ones every fall.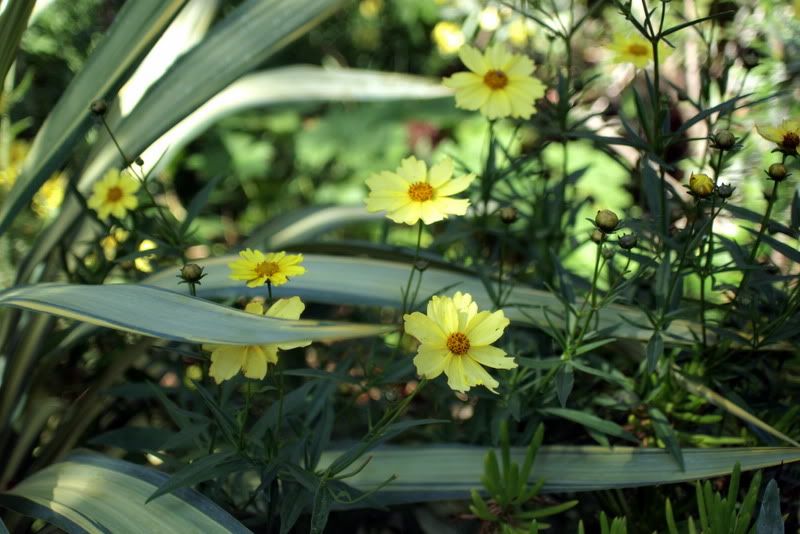 This is the coreopsis' second year in my garden. This simple fact alone puts me solidly in its corner. Most perennials can't make it through a zone 10, dormancy-free winter in cold clay soil. Once in bloom, judging from last year, this coreopsis will bloom until the cows come home, up into November here, and is very drought tolerant. A piece was stuck in the gravel garden in spring and is now in bloom, and sprawling less, too, in the even drier conditions there. Another clump deeper in the border didn't get the Chelsea chop, and I was forced to cut a large section of it off yesterday that was smothering some yarrow. As floriferous as this coreopsis is, it won't be missed.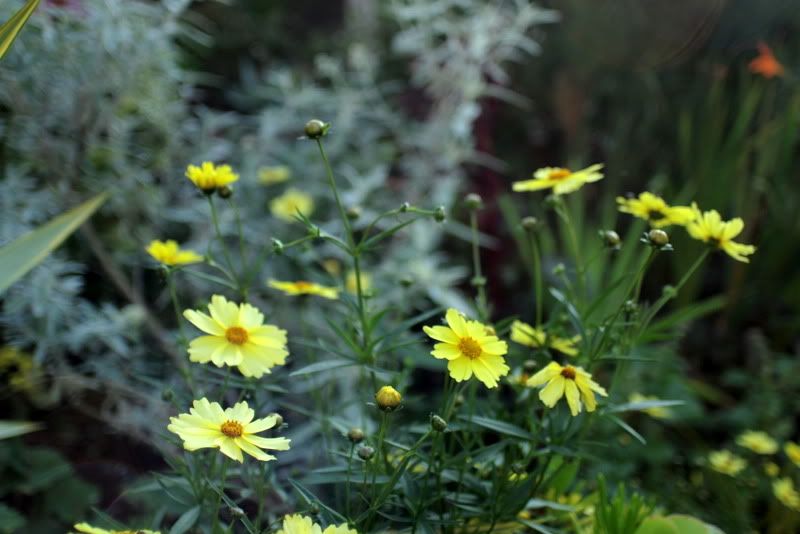 These coreopsis hybrids come from Darrell Probst, his secret recipe of perennial and annual species in new colors bred to be hardy to zone 5. 'Full Moon' has a bigger flower than the classic 'Moonbeam,' C. verticillata, the threadleaf tickseed, which has never enjoyed my zone 10 growing conditions. I love pale yellow daisies, my very favorite being anthemis, like 'Susanna Mitchell' or 'Sauce Hollandaise,' but I've run out of them at the moment. A small unnamed cutting of a buttery anthemis is being nursed along for next year.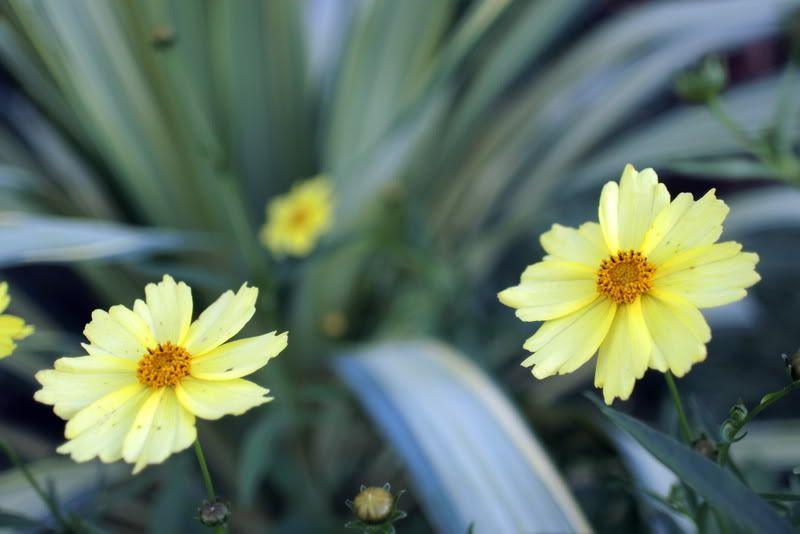 Yes, there's a surfeit of yellow composites to choose from for mid to late summer, annual and perennial, if you're so inclined. This exuberant one with a heart of gold suits me and my garden fine.
I suppose it depends on how much rampant serendipity you can tolerate from a willful little daisy.