Valentine's Day would seem to demand a quote on love, and this one by Rilke sums it up well:
Love consists of this: two solitudes that meet, protect and greet each other.
No, I didn't grab a book off the shelf and flip to exactly the right page, but noncommittally typed in a search string query, fairly confident that Rilke must have weighed in on the matter. I honestly don't think I own a single book of poetry, though a dusty copy of Letters to a Young Poet might be around here somewhere. No Val Day plans, but weekend plans tentatively include the Long Beach Veterans flea market on Sunday (every third Sunday), which would be a firm plan if it wasn't so god-awful hot. (Too sunny here, too snowy there — what a winter!)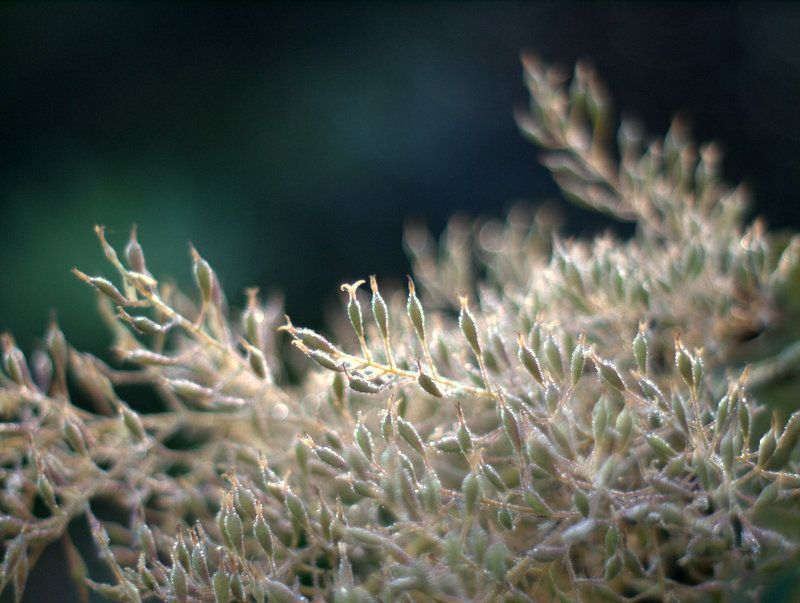 The dew will be burning off the bocconia fast this morning, with temps expected near 90 F, then hopefully cooling for Sunday.

For a blast of pure romance, check out this post on
Thread & Bones
, where Mitch and Jessica announce their new photo venture and launch of their site,
Ritual Photo Work
. I really like the idea of reinvigorating important rituals. When we were married, I couldn't envision a ceremony that didn't make my skin crawl, so Marty and I were married in a courtroom, me in green silk pants I had sewn myself and copper-colored sandals. And then a day trip south to Puerto Nuevo for lobster and tortillas. No regrets, no diamonds, but there's also no photos, no tangible remains of that day. There is only the very vivid memory, one that I hope never fades, of a troop of kindergarteners on a field trip to the courtroom bursting into spontaneous applause as the judge pronounced us legally married.
And speaking of Mitch, my oldest son, perusing Gardenista today I see that this week they reprised Mitch's photos of The French Laundry in Napa, California. You can have a look here.
I've had my appetite for browsing the fleas whetted by all the chair porn I've been consuming lately in between deadlines on the computer.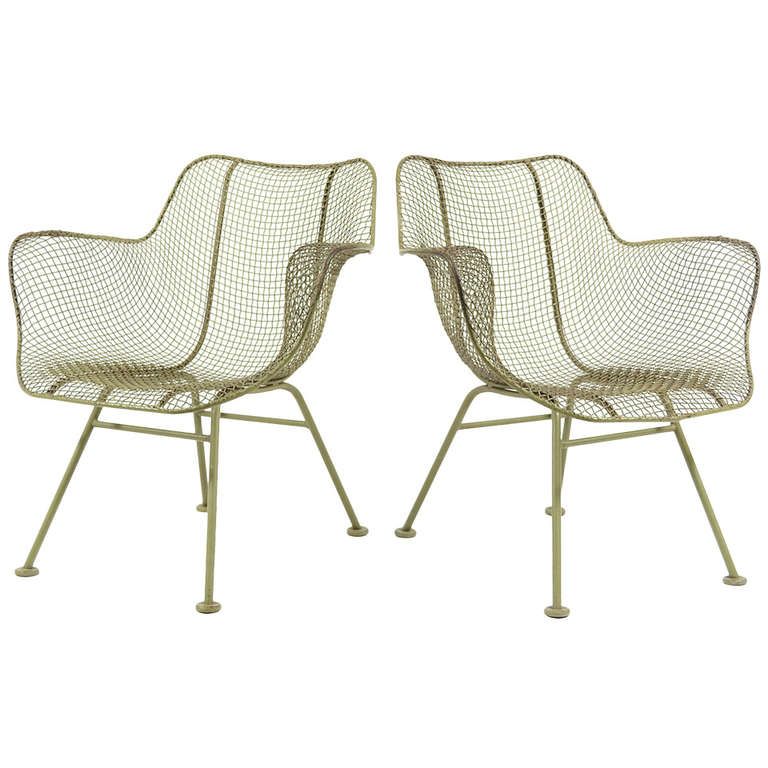 Russell Woodard Sculptura lounge chairs at 1stdibs.
In an increasingly incomprehensible world, chairs possess an uncanny ability to soothe. Even just photos of chairs.
If a mind is consumed with building the perfect chair, what trouble can it possibly get into? Sites like 1stdibs are a design education in themselves.
And among all the Hans Wegner Papa Bear chairs, Saarinen Tulip chairs, and Jacobsen Egg chairs can be found some interesting choices for the garden, though prices are usually higher than flea market.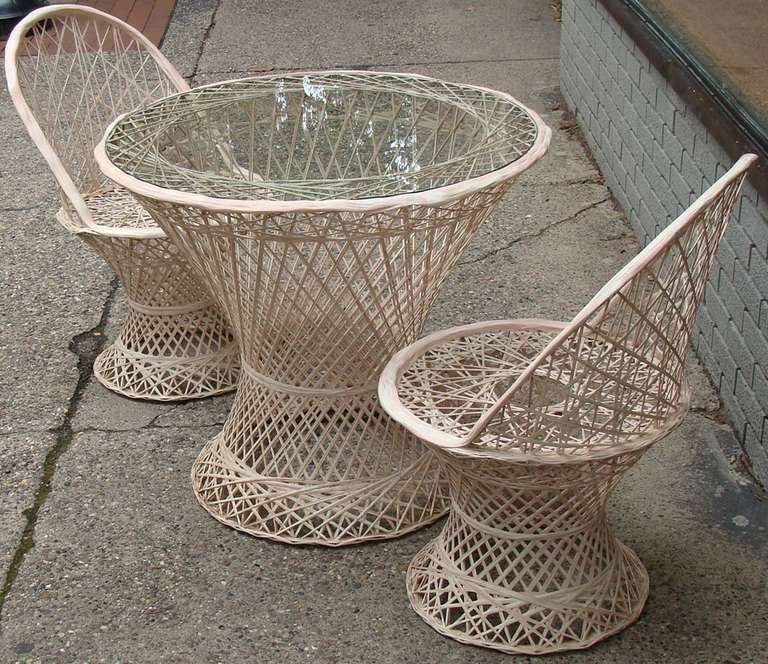 I see a lot of original Russell Woodard's spun fiberglass table and chair sets at my mom's retirement community.
Really amazing, decades-long durability, but so far I've yet to warm up to it.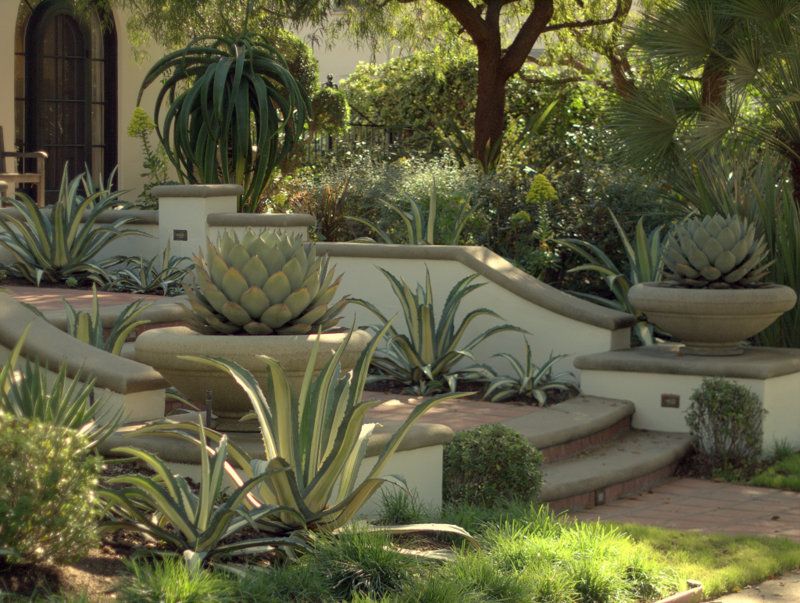 Thank goodness agaves are still one of the most affordable design bargains around.
I snapped this quick photo of a Pasadena house landscaped almost exclusively with agaves, mainly medio-picta and parryi, earlier in the week.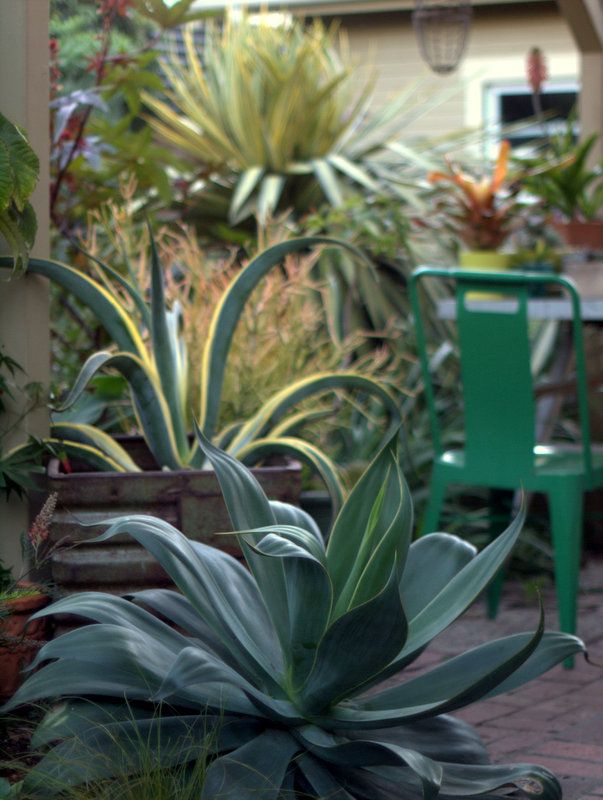 I love drawing the eye with the big rosettes, too, but they don't necessarily have to be the same species or even the same genus.
One of my favorite views, with two agaves, one yucca, three big rosettes stepping up in height, yellow, green, blue.
The mystery mangave is throwing not just one bloom spike, but in a first, the pups are spiking too.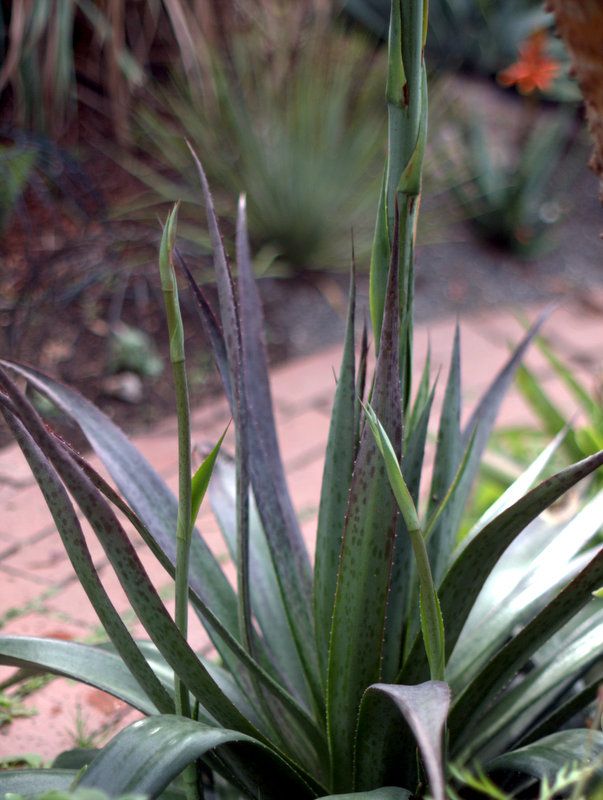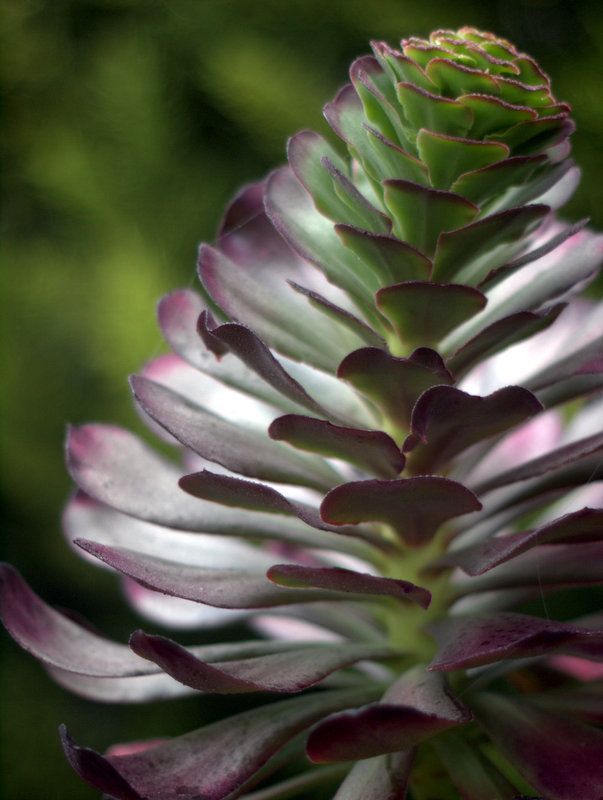 The giant 'Cyclops' aeonium feels like joining in.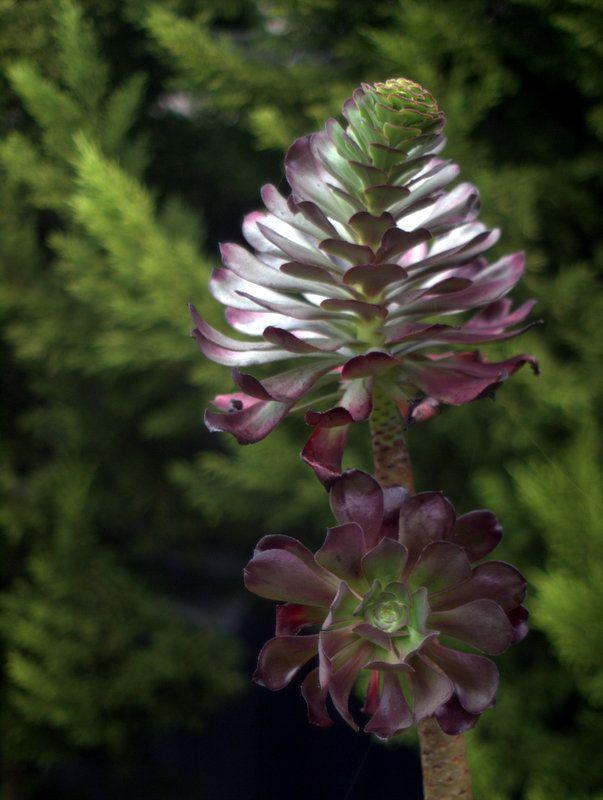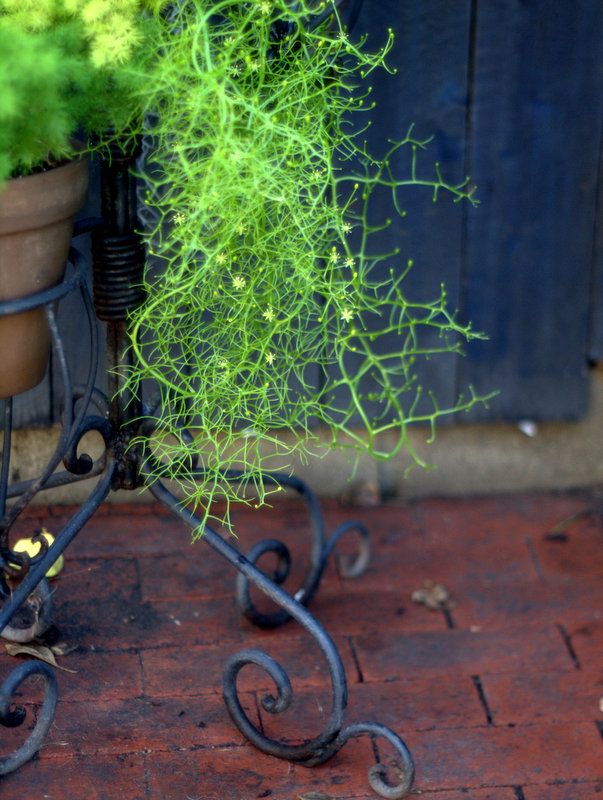 Tiny starry flowers have also erupted in the foaming nebula that is the South African Climbing Onion, Bowiea volubilis.
Dormant in fall, it stirs into life in January, and is now tumbling down 4 feet, tracing and exploring every curlicue of the old iron plant stand.
That's the unvarnished description, a far cry from the tangled garden monologues these plants and objects unleash, which go something like:
Dustin's bowiea is going crazy on that plant stand.
And where the heck is Dustin going to travel next? Doesn't he stay home anymore?
And Jerry, where did he go? I really miss Jerry, but at least I have his plant stand to remember him by.
Was it $30 I gave him for it? What a wickedly fast associative mind he has, one of those ebullient, fizzy champagne people.
Incredibly supple, effervescent, improvisational mind, a lot like that bowiaea finding tendril holds, etc, etc.
Lots of time for more garden monologues this weekend. Enjoy yours!