The Dwarf Breadseed Poppy is carrying the banner for spring here. Quite silky banners too.
No stranger to the blog, posts on this poppy go back to 2010. The above photo is from 2011.
And no disrespect intended for California's state flower, the poppy Eschscholzia californica, but Papaver setigerum's long neck and slim profile make it the perfect poppy for my garden.
Both poppies have evolved in mediterranean winter wet/summer dry climates and will naturalize in your Southern California garden. If I had a bigger garden, there'd be lots more California native wildflowers joining in, but as it is, a few of these non-native poppies will have to signify spring.
I wish this native thistle was half as exuberant, the very touchy, hard-to-establish Cirsium occidentale. I found this as a tiny seedling on the compost pile, just as a plant I bought in fall was keeling over in winter. Proof that at one point it flowered in the garden, even though I remember only the failures.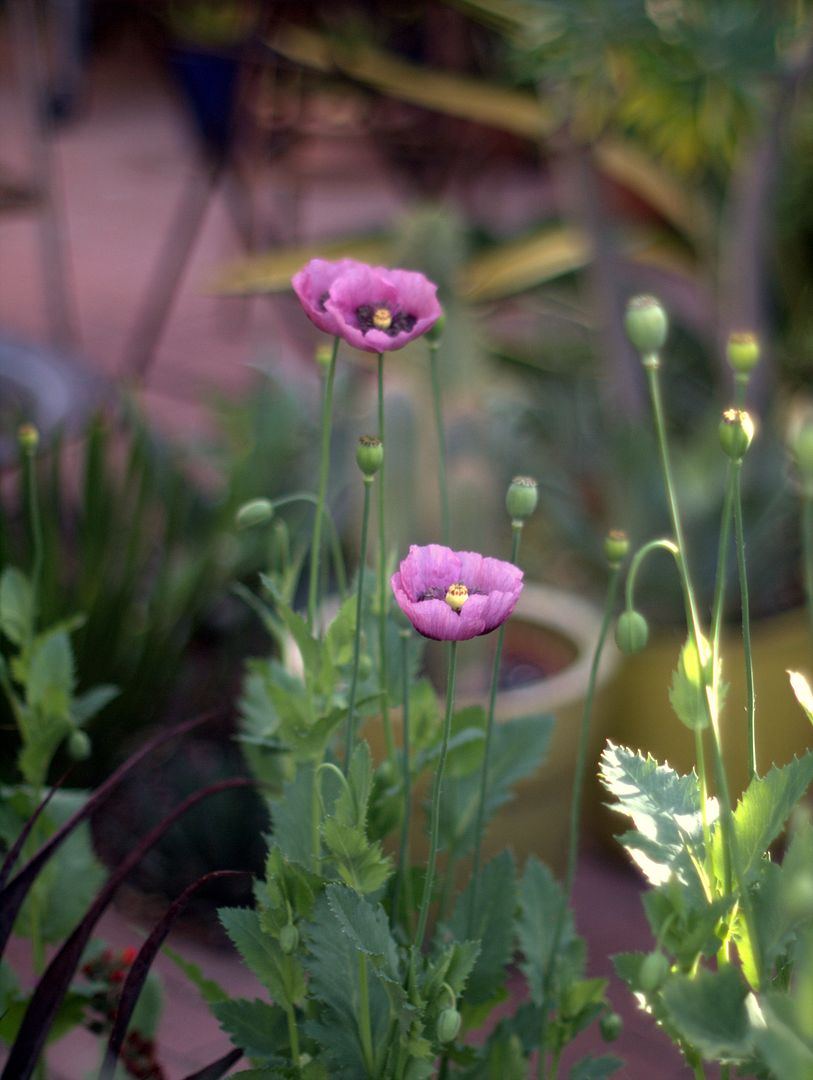 The Poppy of Troy, another of its monikers, needs no coddling, self-sowing its slim tap root into the tightest quarters.
It is the perfect spring guest, striking up sparkling conversations every year wherever it sows itself, departing quietly before the heat of summer. But not before knocking over that salt shaker of a seed pod, sowing the way for the spring party next year.