There's something about an agave bloom that's crazy-making. Emotions are as variegated as the leaves of this nomenclature-challenged agave. (Bought as Agave celsii 'Multicolor,' it might even be chiapensis*.) I'm thrilled, sad, awestruck, and a little dumbstruck, too, at having to deal with the enormously heavy carcass. And then there's that bloom stalk itself, a slow-motion supernova years in the making. Agaves are called the century plant after all. But not very many years in the making, it turns out, with Agave mitis 'Multicolor.' Earliest reference on the blog is 2011. To be safe, we'll say I had it a year before that photo, 2010, which still makes it a five-year-old when it bloomed.  That's a relatively young age for an agave to bloom (after which they die).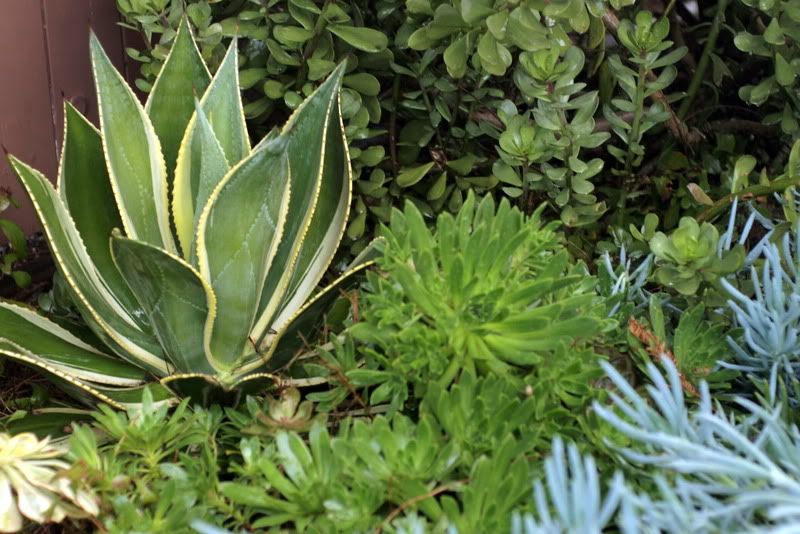 Photo from 2011, the only one I could find. Obviously not a well-documented agave on the blog. All the leaf litter from the parkway jacarandas rendered it less than photogenic year-round.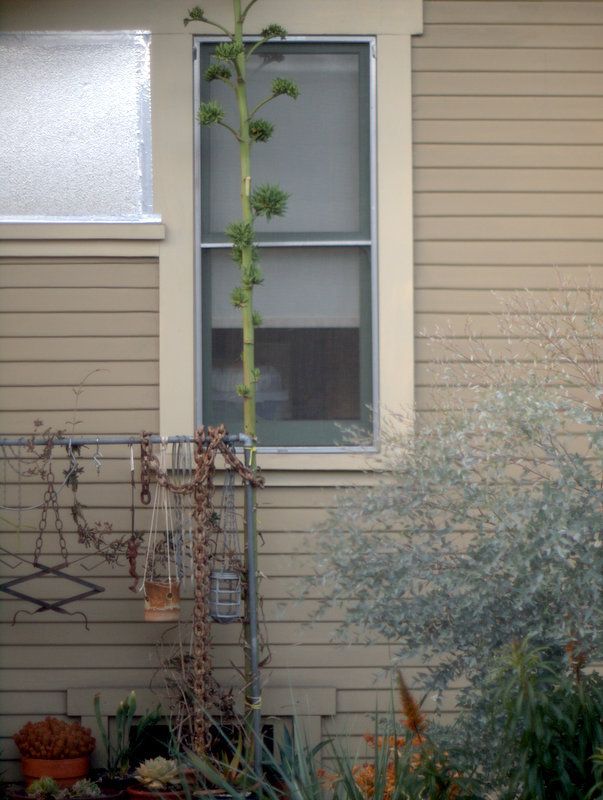 And I didn't take any photos of it in bloom either, but this is where the bloom spike currently rests, tied to the pipe stand. Sources indicate a 4 to 6 foot bloom spike, but this one is touching the eaves here at over 11 feet.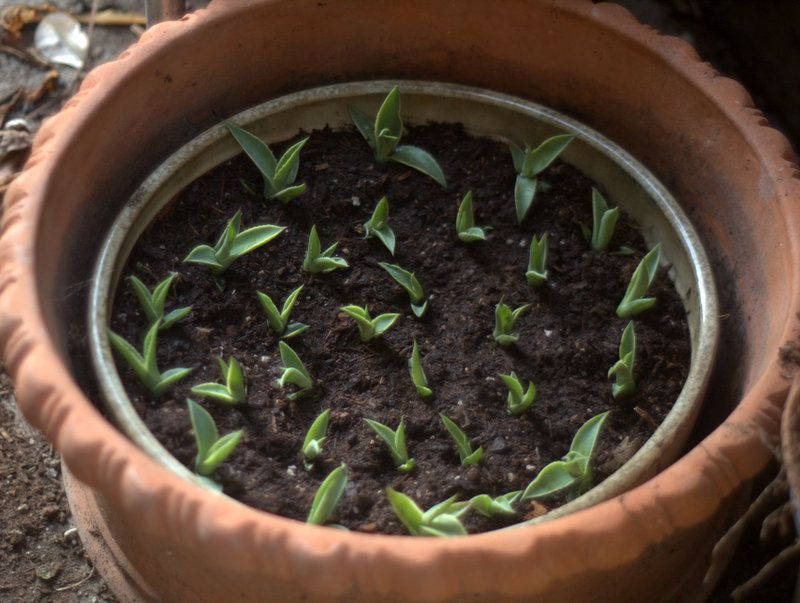 Instinctively, I want to honor the now-deceased agave by growing on its brood of bulbils, but there's hundreds of them. I now run a house for orphaned agave bulbils. (If anyone would like to nurse one of these babies, be my guest. But be warned, it's a very cold-sensitive agave.) I've already got a half dozen or so rooted and started this batch earlier in the week.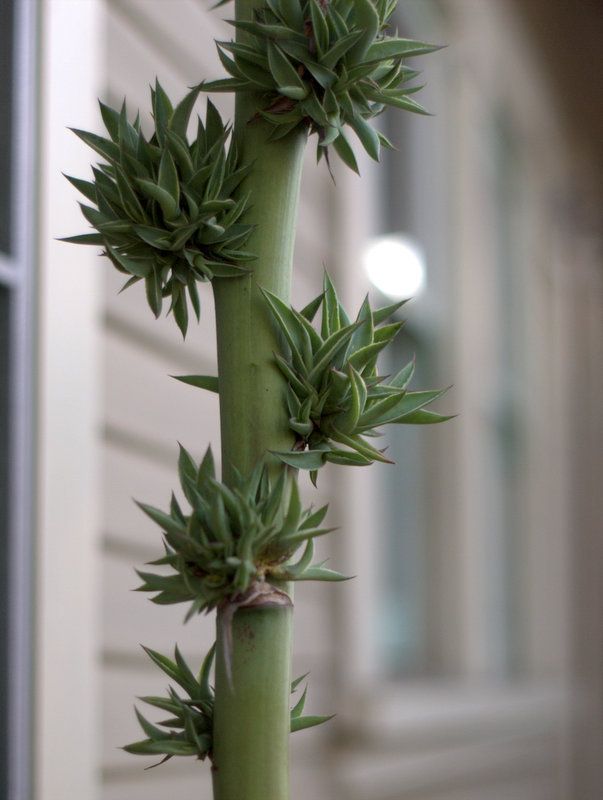 And there's lots more where those came from.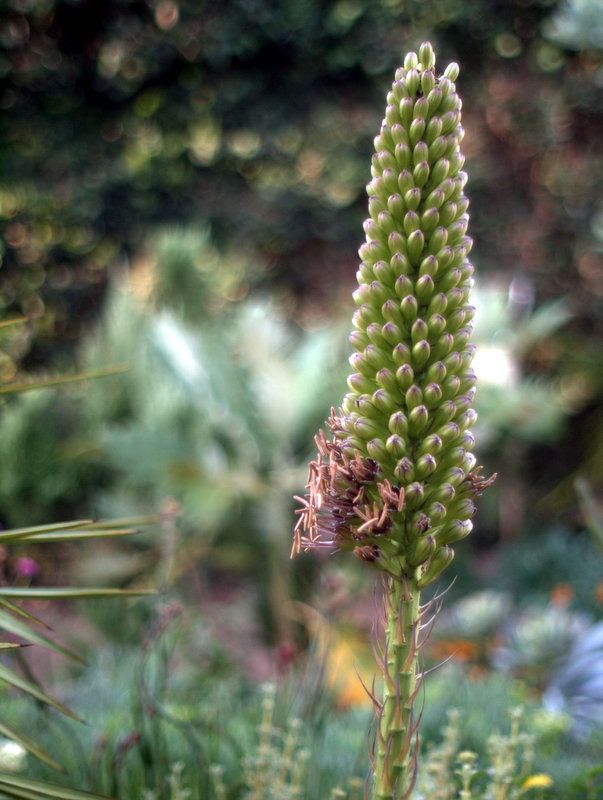 And now this week the Agave mitis var. albicans 'UCB' started to bloom.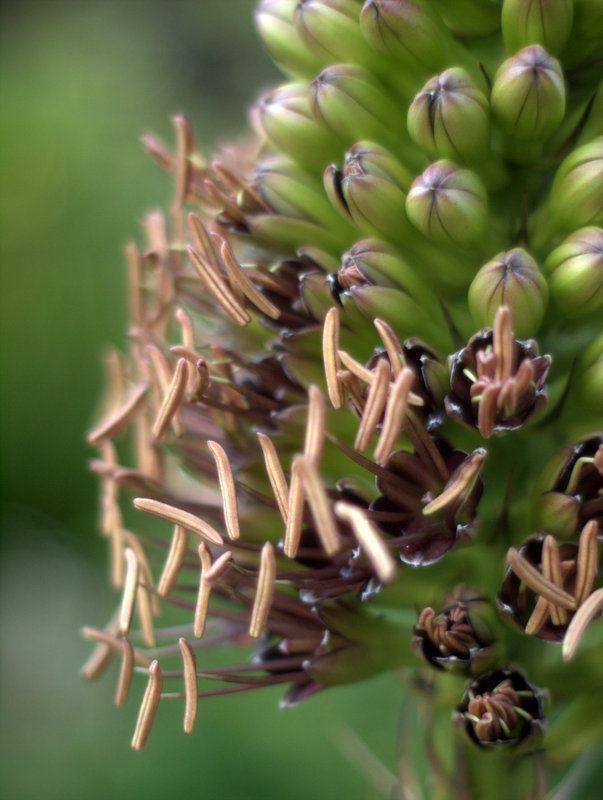 Notice they're both considered forms of Agave mitis, but this one's cinnamon-colored blooms are nothing like 'Multicolor' (photo here.)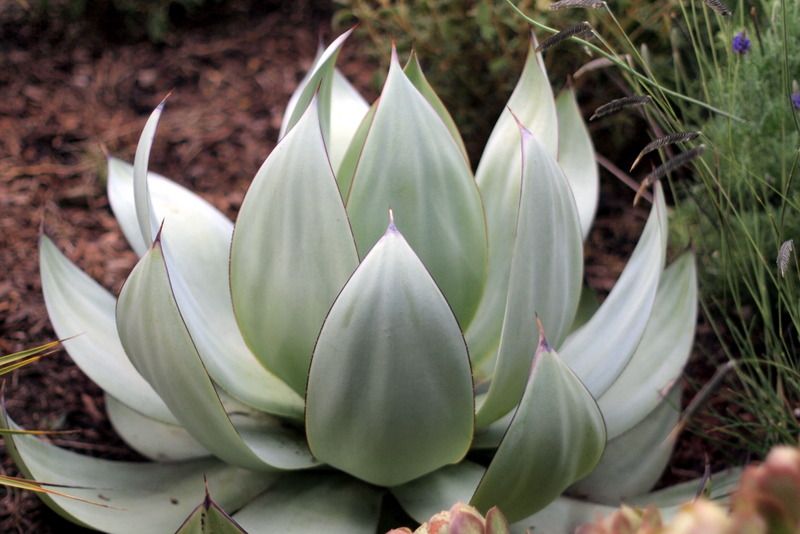 In May 2014. It was transplanted from pot to garden in 2013. I haven't had this agave very long either. I found it close to this size at a Pasadena nursery.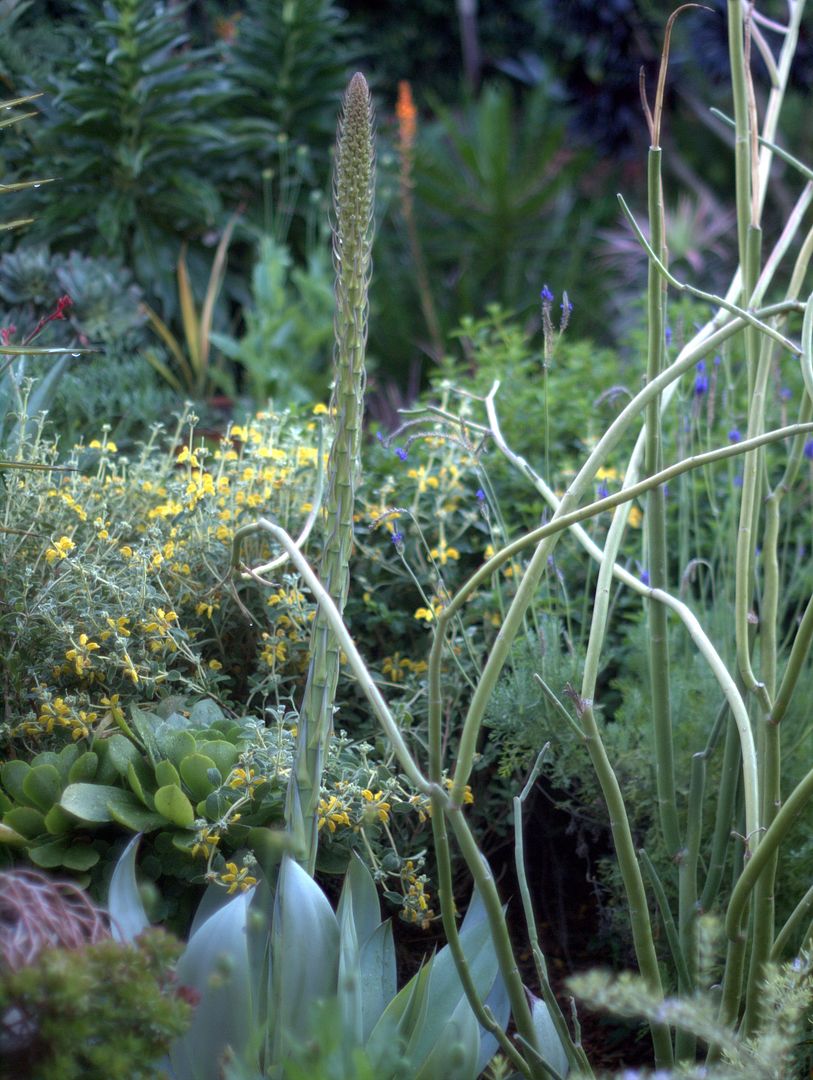 Bloom spike in March 2015
May 11, 2015
I first saw this agave at the UC Berkeley Botanic Garden in 2012, when it was still known as A. celsii var. albicans 'UCB'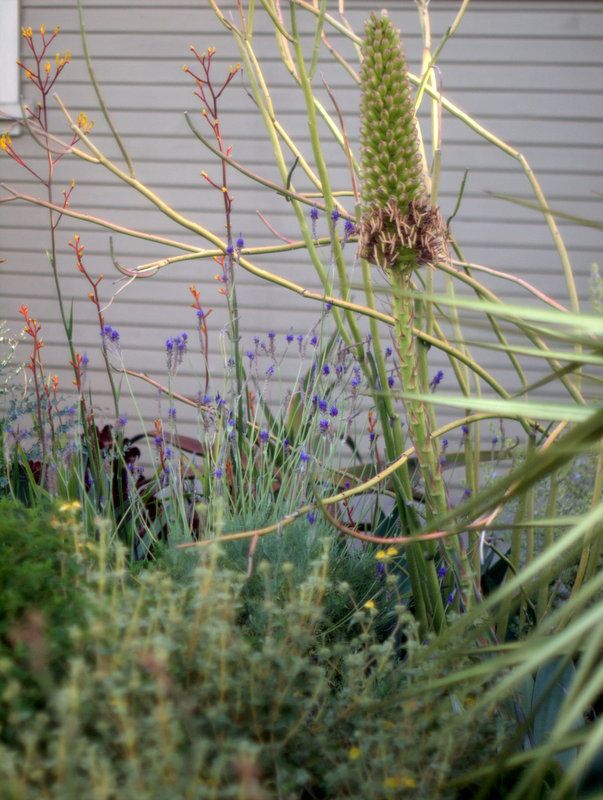 I have no idea what to expect with this one as far as its reproductive abilities, maybe offsets instead of bulbils. It couldn't possibly match the vigor of 'Multicolor,' right? I think I'm going to need more pots…
*see discussion here