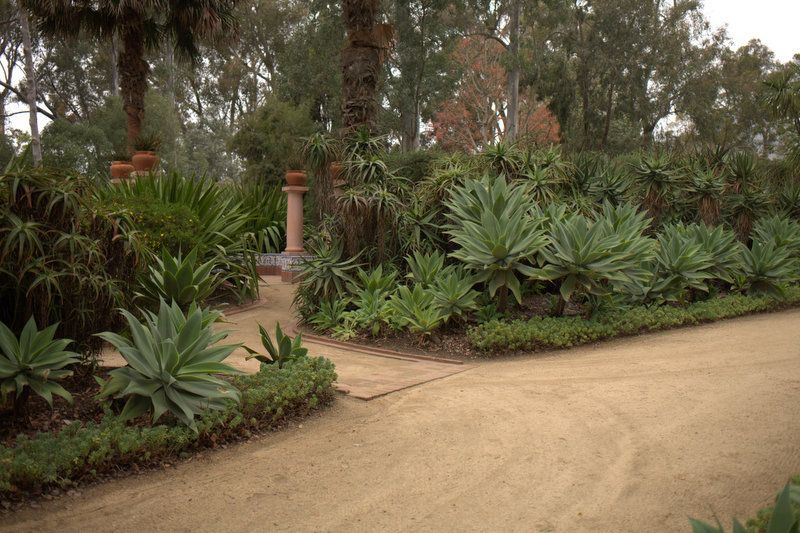 More from that June visit to Lotusland, Ganna Walska's 37-acre estate near Santa Barbara, California.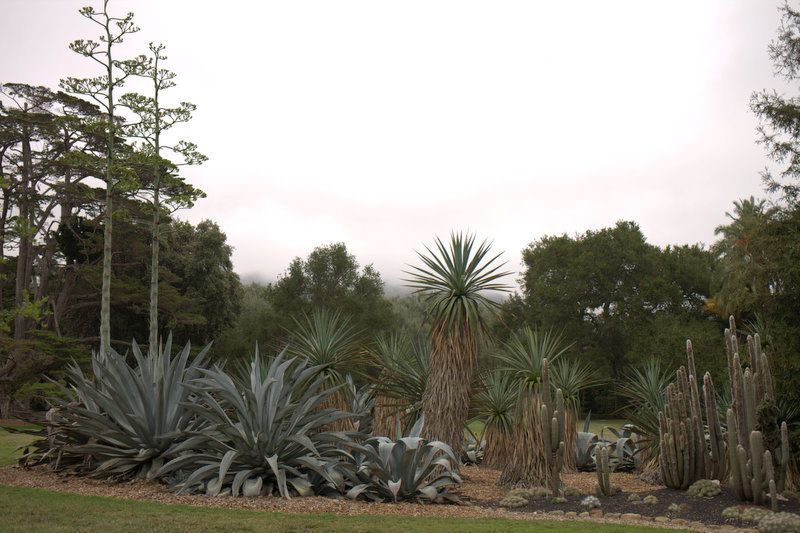 In the comments to this post, Emily kindly provided a link to an English series "Around the World in 80 Gardens," in which a visit to Lotusland is covered in Episode 5.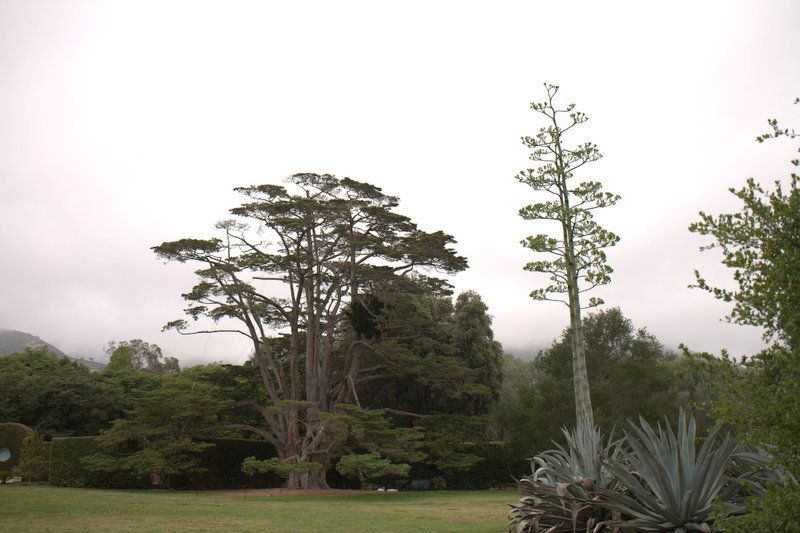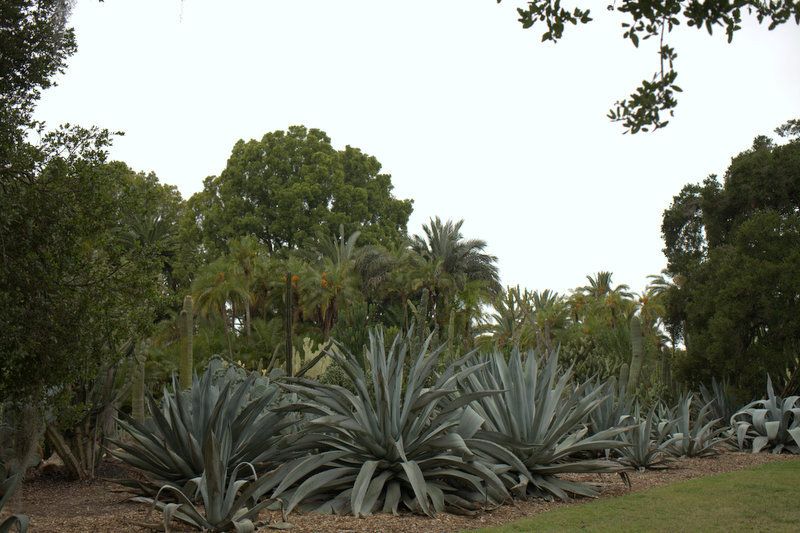 The host's reaction to Lotusland, where everything is "unfettered, including taste," is worth the viewing. He had a virulent reaction to the abalone-rimmed pool, deeming it a "monstrous hideosity," which is not unusual. Many hate the kitschy clam shells. But Walska's maverick emphasis on climate-appropriate, architectural plants, de-emphasizing flowers, escapes him. Her precocious, early adoption of the dramatic massing of plants goes unnoticed.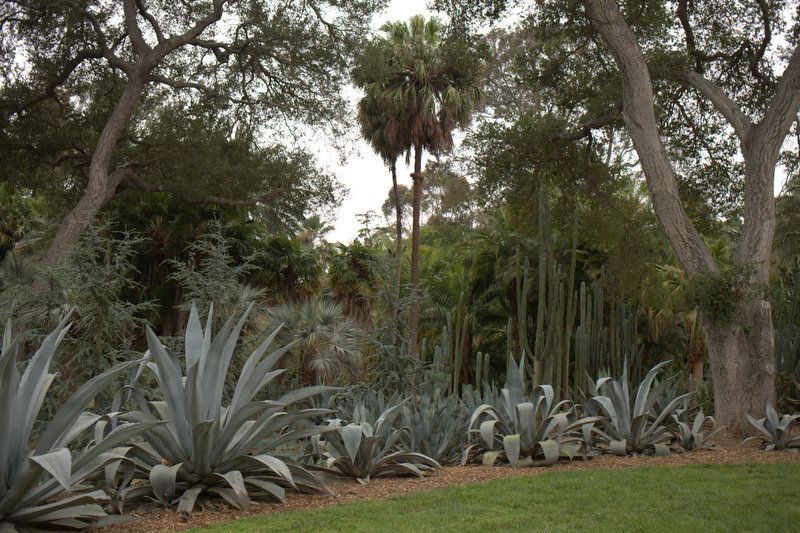 In the same episode, the Huntington Desert Garden also confounds him. Indeed, no context for the influence of climate is offered in the episode I watched. Gardens are seen as nothing but a triumph of style, a groundless expression of taste.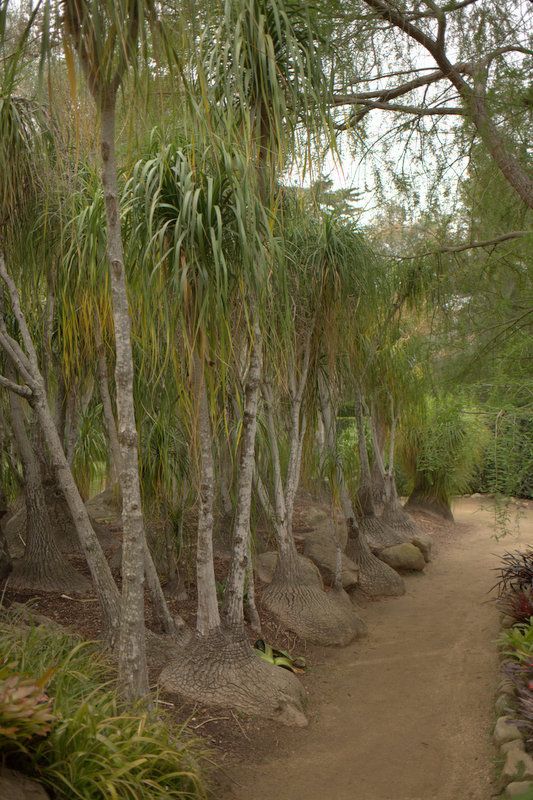 One of my favorite moments is when our exasperated host quizzes James van Sweden, a pioneer in naturalistic planting, as to why there's not much garden culture in the U.S. Mr. van Sweden, whose work succeeded in the sweltering heat of Washington, D.C., coolly eyes his theory-hungry British guest before dryly responding, "Because it's hot."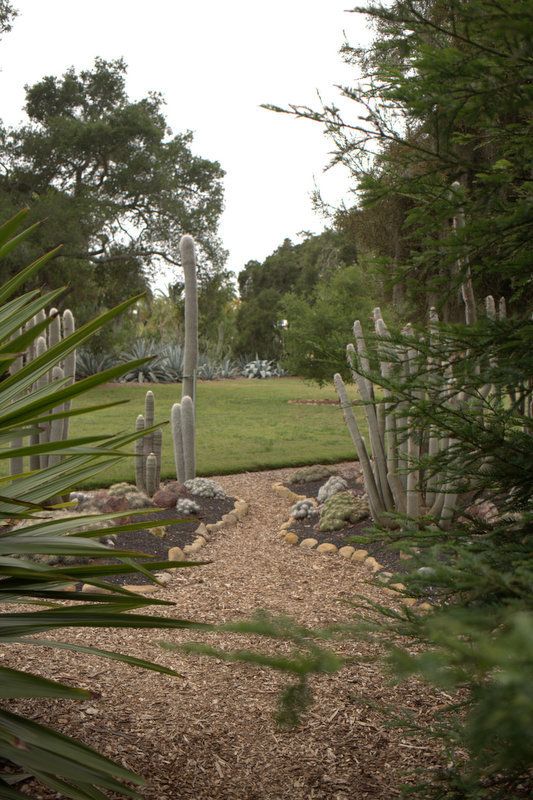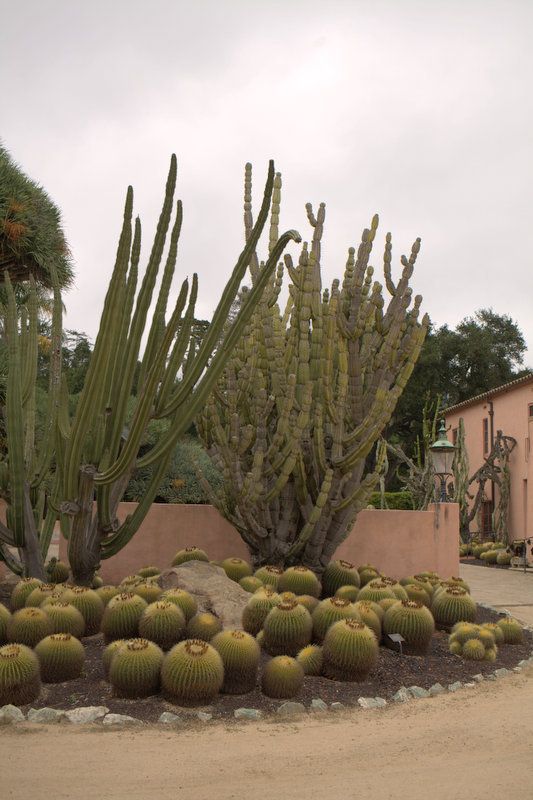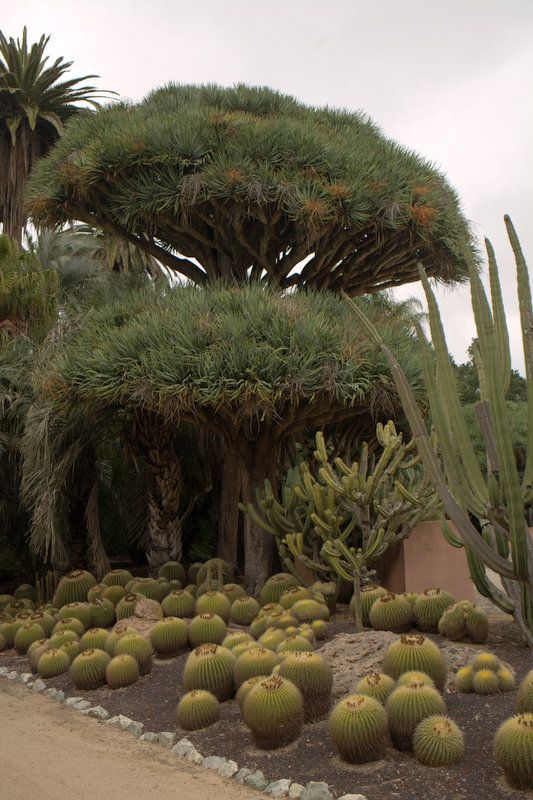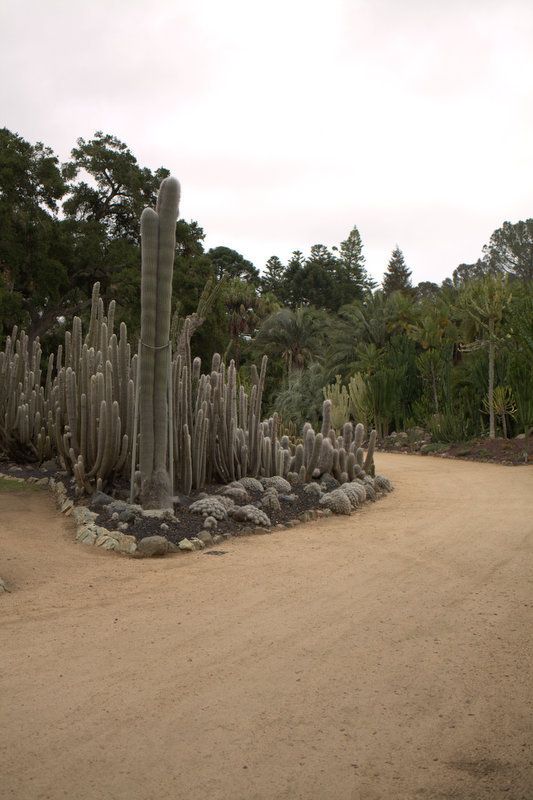 But the provocative garden legacy of Madame Walska may appear more pioneering today than is historically accurate. Lotusland's originality may be by default, as other estate gardens of that era failed to financially survive. Just about the time Lotusland was taking its present form in the early 1940s, a nearby cactus garden was being dismantled, victim of a fortune lost in the Great Depression. From 1928 to 1942, Ysabel Wright made a garden in Montecito that in its brief lifespan held the world's largest collection of cactus, with visitors like Albert Einstein. The March-April 2015 Cactus and Succulent Journal has a wonderful piece on this garden by Catherine Phillips entitled "The Lost Cactus Garden of 'Quien Sabe.'" Both Lotusland and the Huntington Desert Garden procured plants from Quien Sabe as the collection was dispersed.
Ms. Phillips quotes a naturalist's first impression of the garden after Ms. Wright had abandoned it and left for the East Coast, never to return:
"Not all the breadth of the continent had prepared me for anything like this, and I stood lost in it, staring at the rigid architectural beauty of the cacti and at the mountains that reared behind them turning blue with the dusk." — Donald Culross Peattie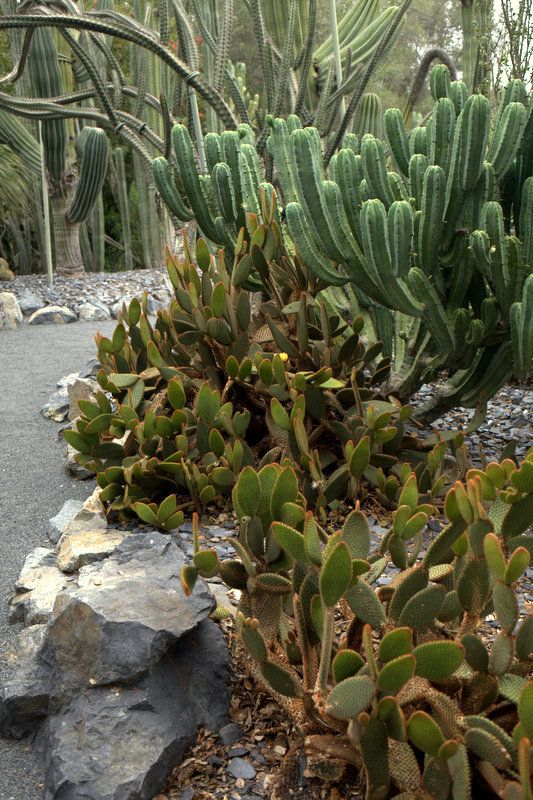 Ms. Phillips' article on Quien Sabe describes "a particularly Californian 'cactus-feminism'…a gendered response to the desert that 'calls to women.'"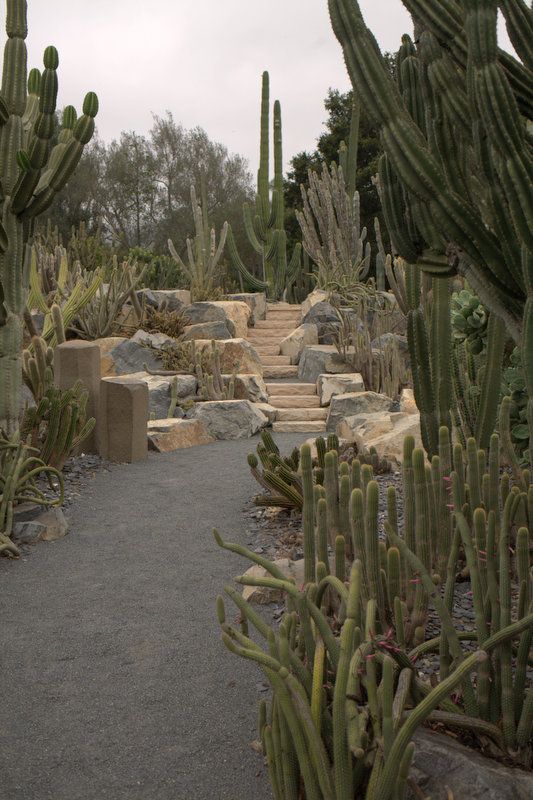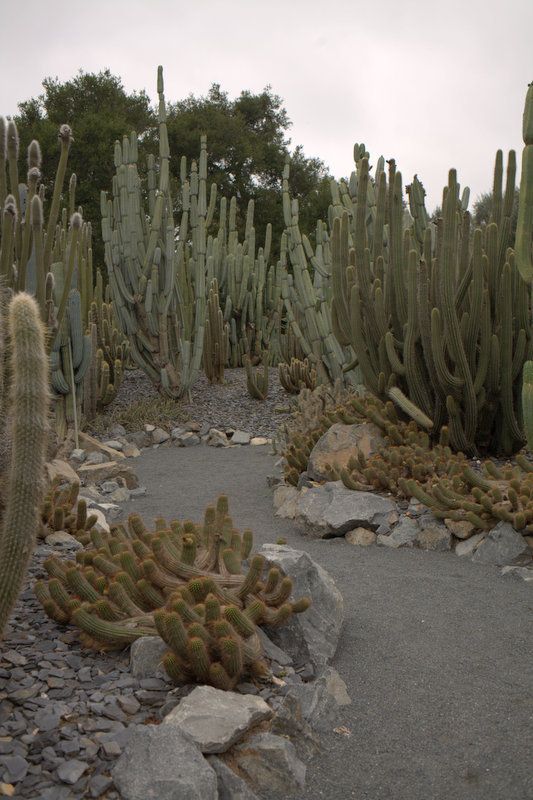 "Wright's garden was built at the dawn of a gentle resistance to the exotic plant introductions and European garden designs that the city was famous for, inaugurating a move towards an advocacy of local flora (The Santa Barbara botanic Garden began in 1926). Through foreign introductions the cactus craze perpetuated the Santa Barbara tradition for botanical diversity, but at the same time the cactus enthusiasm suited a more 'modern,' more spontaneous genre with an affinity to a landscape that was not the Mediterranean but was California. Gardeners were looking to incorporate cactus harmoniously and naturally into design, without the crowded minutiae of the rock garden or the formality and artifice of earlier cactus garden models…" — "The Lost Cactus Garden of 'Quien Sabe'"
The Ventura and Santa Barbara counties are filled with the stories, if no longer the extant gardens, of women transformed by the climate into plant obsessives. In his notes on Lotusland, Geoff Stein (aka "palmbob") alludes to another extraordinary plantswoman, the "Palm Queen," Pauleen Sullivan, who died in 2012:
("One of my favorite palm people, Pauleen Sullivan, a leader in her own field of palm collecting and growing in California, was approached by Madame Walska in the late 1970s, offering to buy many of Pauleen's favorite palms for Lotusland. Pauleen refused, of course (another stubborn plant personality), sending Madame Walska off in disbelief, as she had offered Pauleen a substantial amount of money.")