Since I'm already running a day late for the Bloom Day reports collected by May Dreams Gardens on the 15th of every month, I'll try to limit the repetition.
September pretty much mirrors August, but here's a couple oddballs, a roster of irregulars I didn't include for August.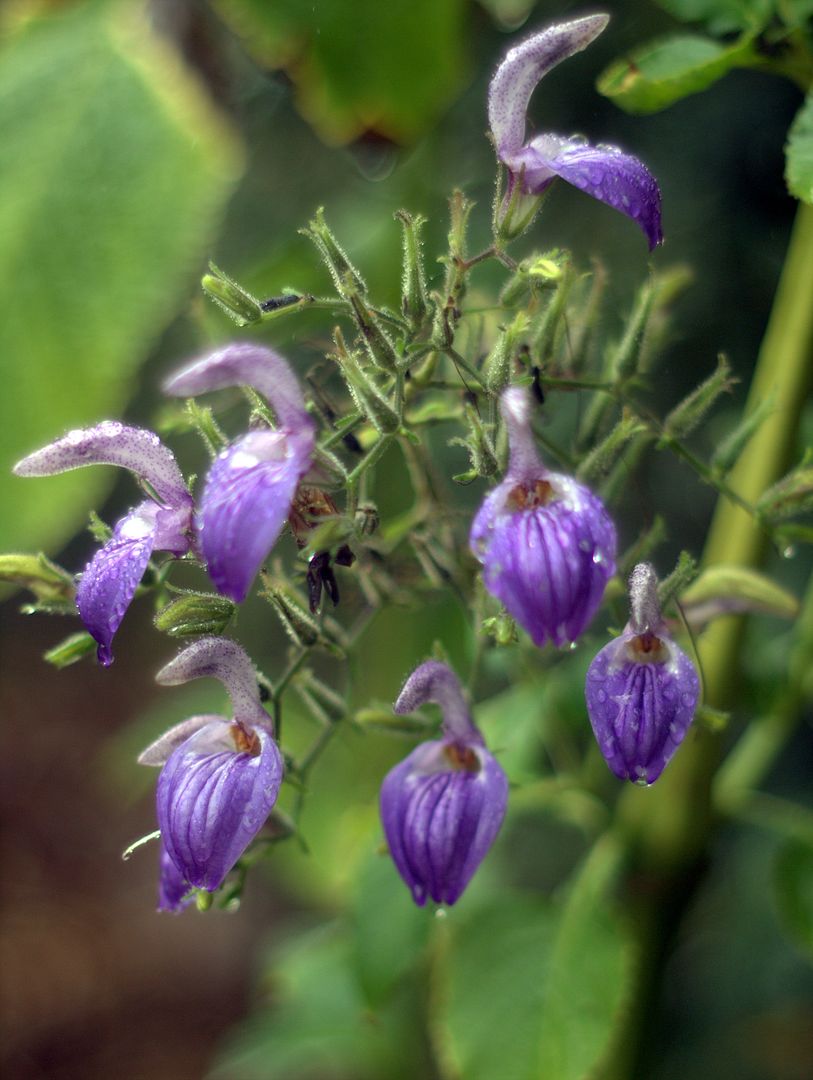 This salvia lookalike from the acanthaceae family, Brillantaisia subulugarica, has been blooming all summer. Tall, over 5 feet, with big, coarse leaves.
An interesting plant that defies whole-hearted recommendation. If you like big, coarse, and purple, then this one's for you. For zone 10.
I do need to point out that it is dripping wet from the 2 inches of hallelujah rain that fell early Tuesday morning.
Ptilotus nobilis, from Australia, much taller than the hybrid 'Joey' that was circulating through nurseries recently. From the Amaranthaceae family.
All the info available refers to its touchiness about soil, so I've trialed it in a large container with marrubium for a couple months. I'm surprised it's made it to September.
The ptilotus that have been showing up at nurseries like it hot, dry, perfect drainage and good air circulation. I need to trial this one quick as a cut flower before it expires.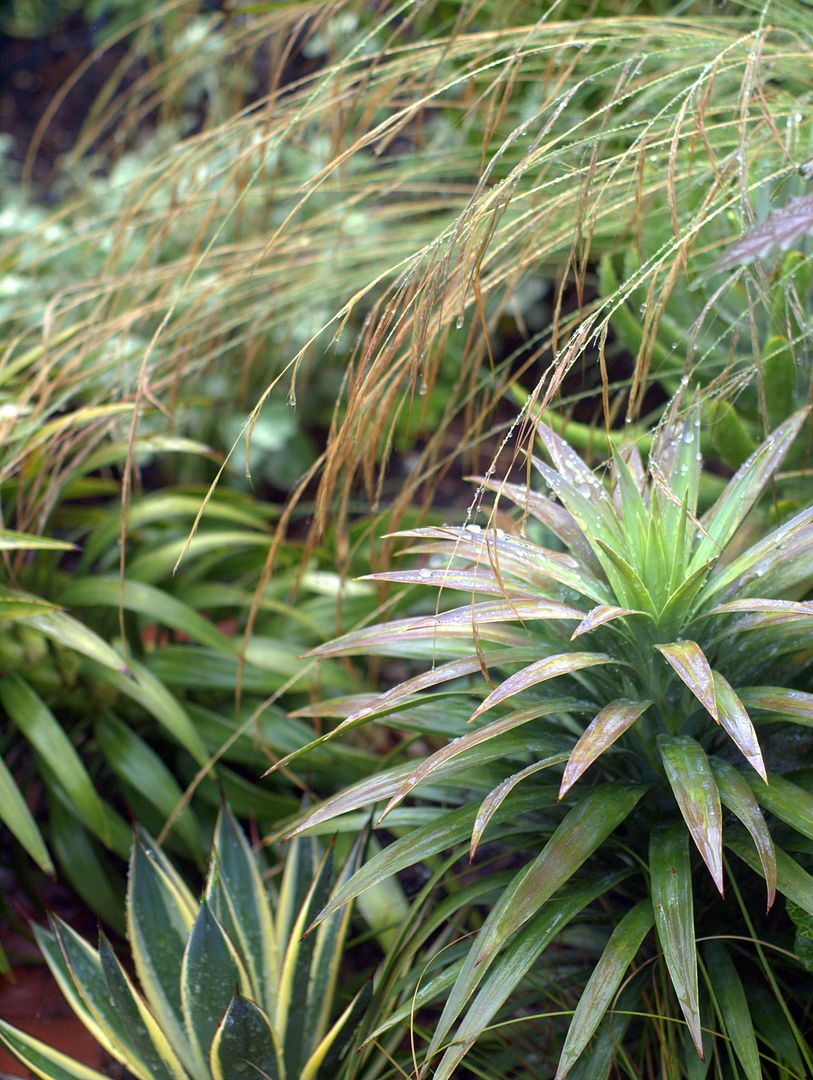 More rainy day porn with the grass Aristida purpurea, Yucca 'Blue Boy,' Agave 'Snow Glow'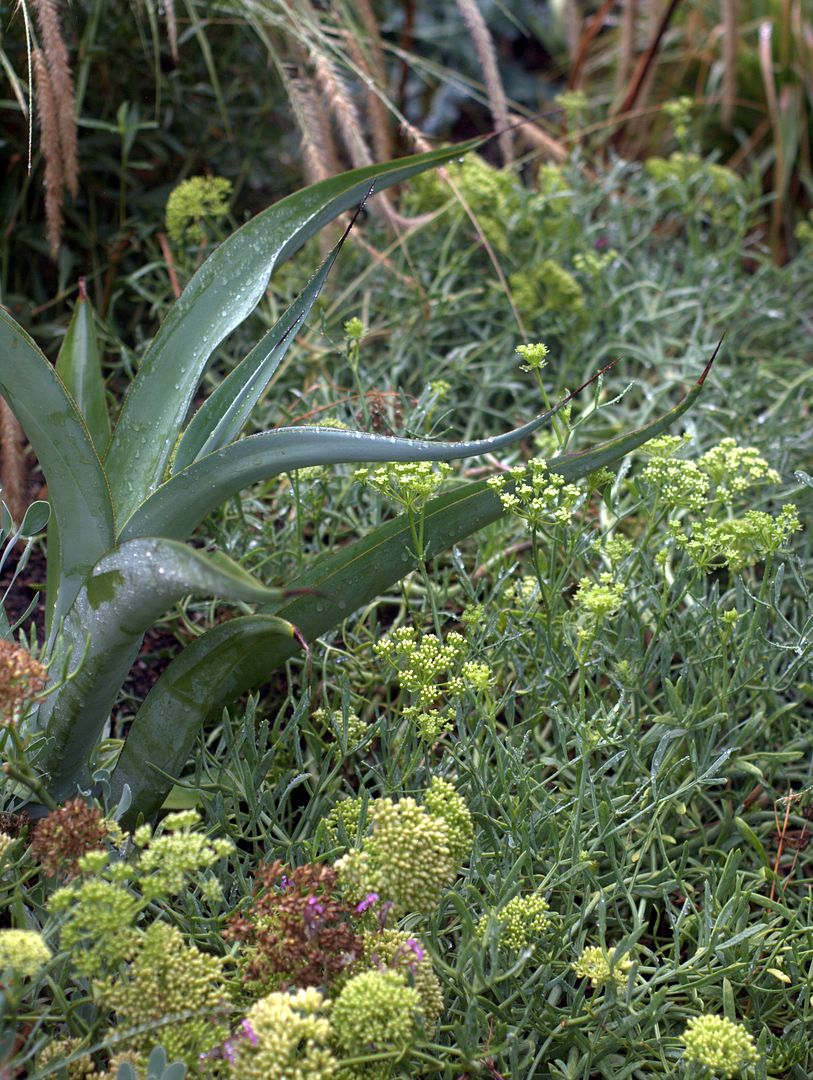 Agave vilmoriniana and Crithmum maritimum, with both old seedheads and fresh flowers.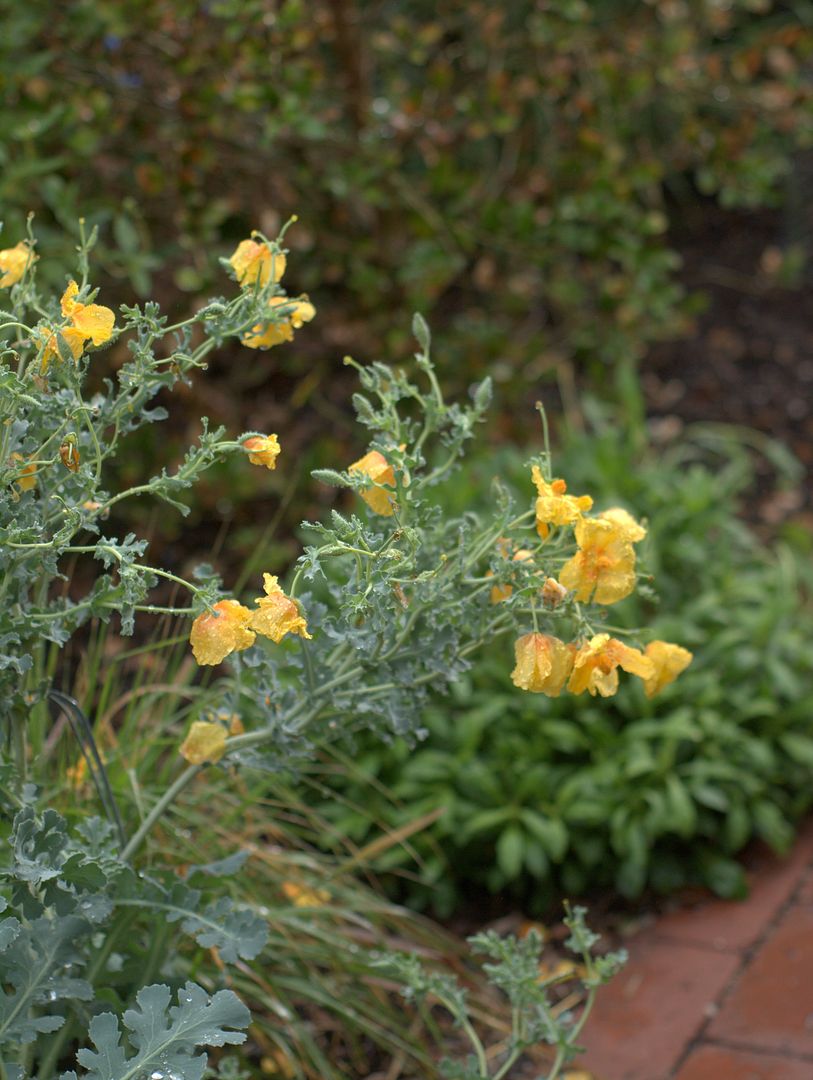 Rain-tossed Glaucium grandiflorum.
Plectranthus zuluensis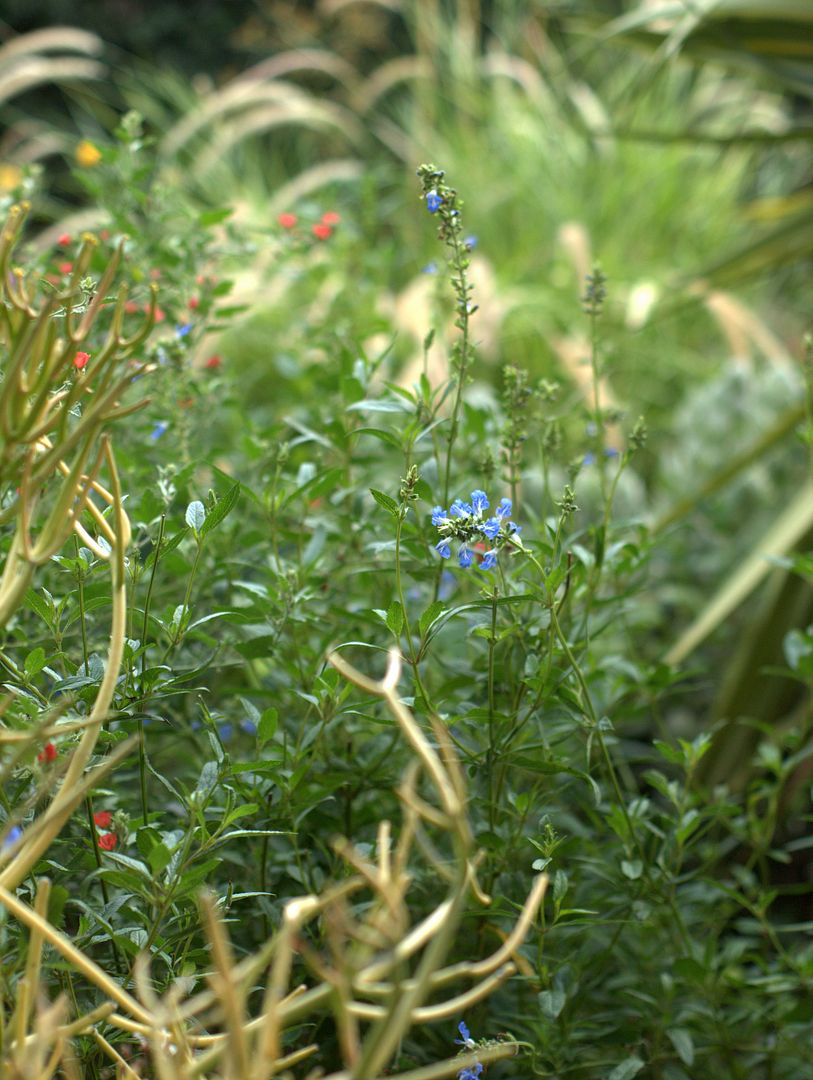 Bog sage, Salvia uliginosa, with very happy wet feet.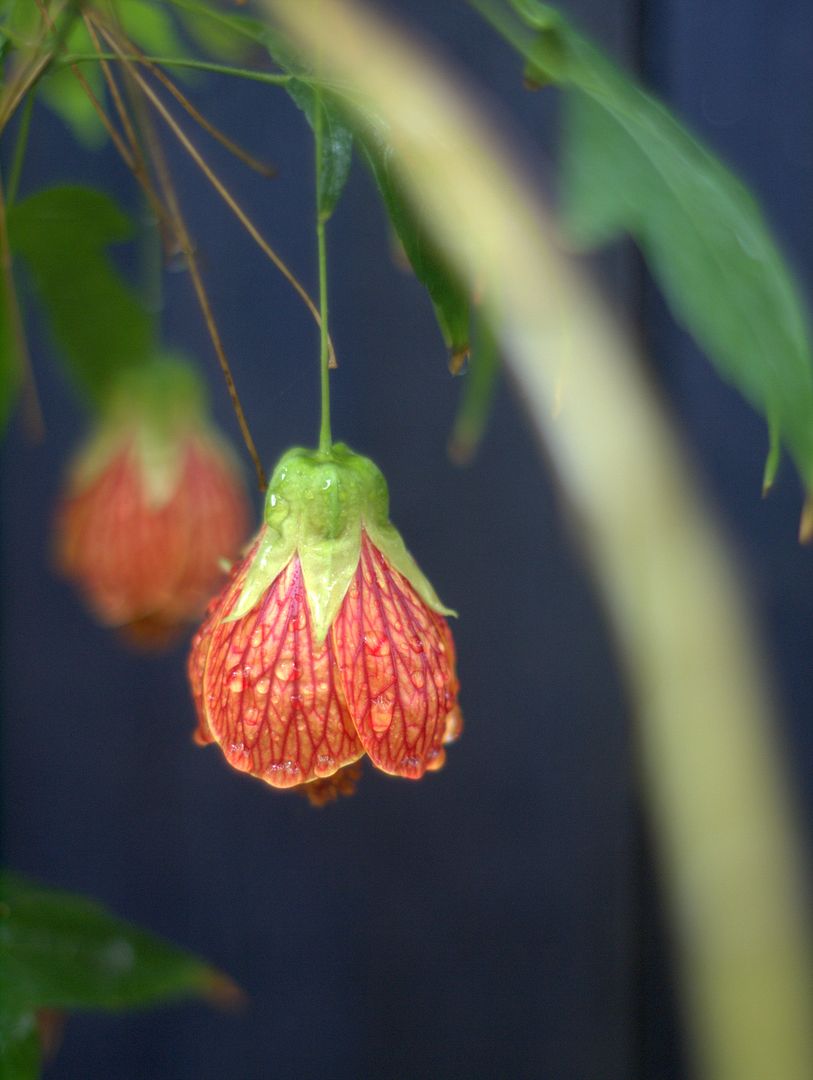 Abutilon venosum drinking it in.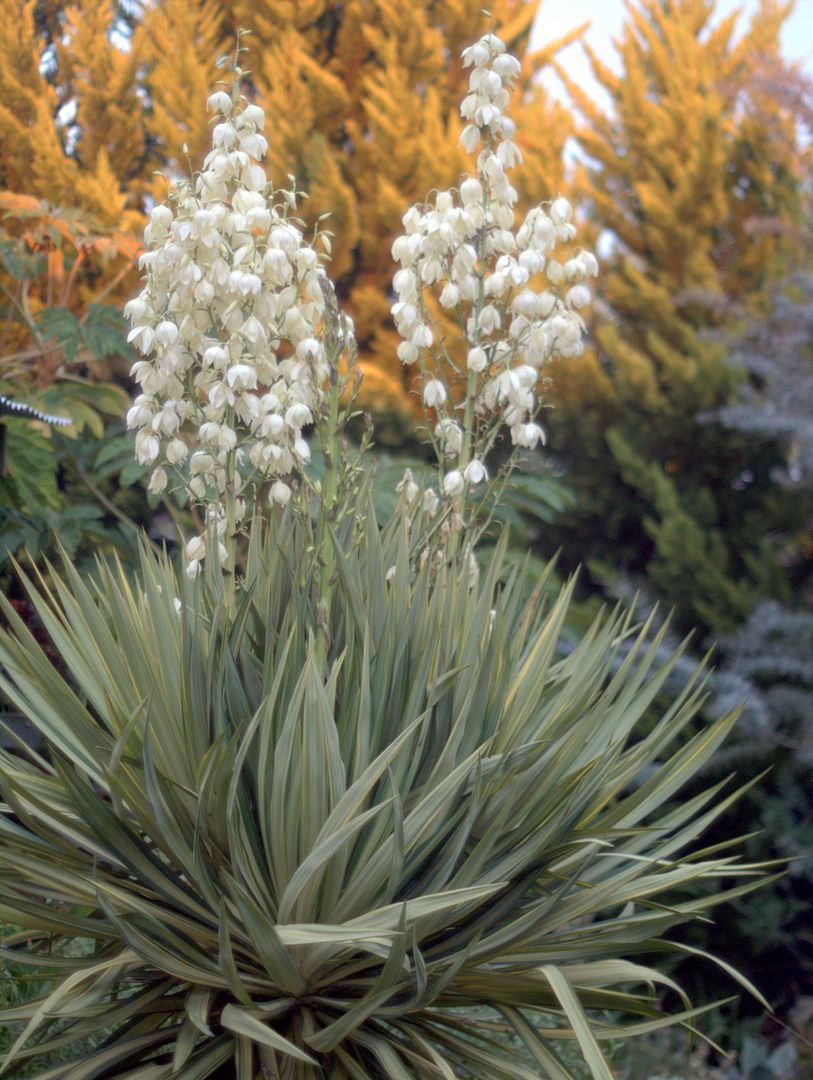 The yucca in bloom against the lurid coloring of the cypresses at sundown.