Fall doesn't announce itself ceremoniously draped in dramatic curtains of crimson and gold. We're a little, ahem, minimalist and understated here in Southern California as far as seasonal transitions. But there are many autumnal similarities we share. Like everyone in the Northern Hemisphere, we do get that spectacular angled light, and the days become inexorably shorter. That's my biggest gripe with autumn, losing the long, summer-camp-style days. I haven't really minded the heat this summer. Really.
Signs of fall here might include the aeoniums waking up from their summer dormancy. Now they can be brought out from partial shade and placed under a gentler autumn sun. But not if the days are still reaching the 90s. I moved this pot into full sun too soon and scorched some of the leaves on the echeverias. which amazingly doesn't show in this photo. I do grow some aeoniums in full sun all year, but not this rarer, blue-leaved aeonium, probably Aeonium hierrense, underplated with Echeveria agavoides and Sedum confusum.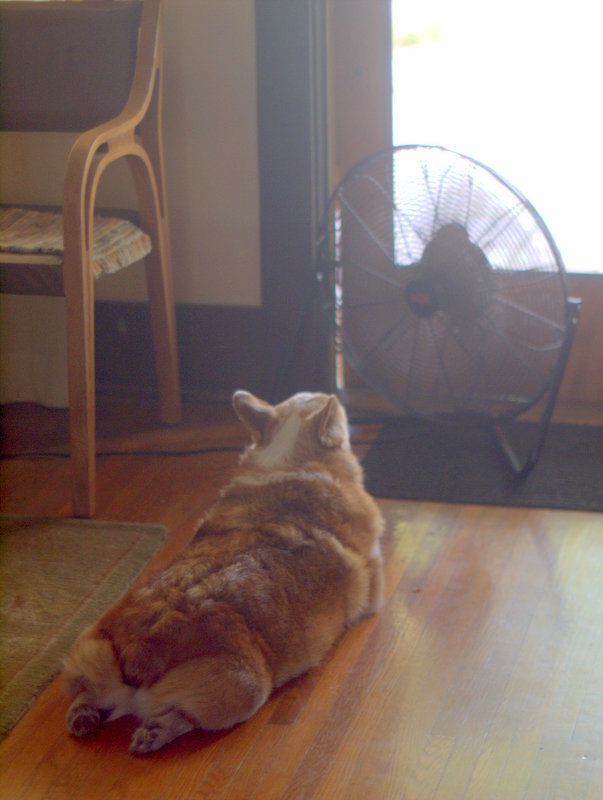 More signs of fall might be feeling comfortable with stowing all the fans in the attic. There will be at least a few more weeks if not a month more of scenes like this. Move over, corgi, and share that fan for once.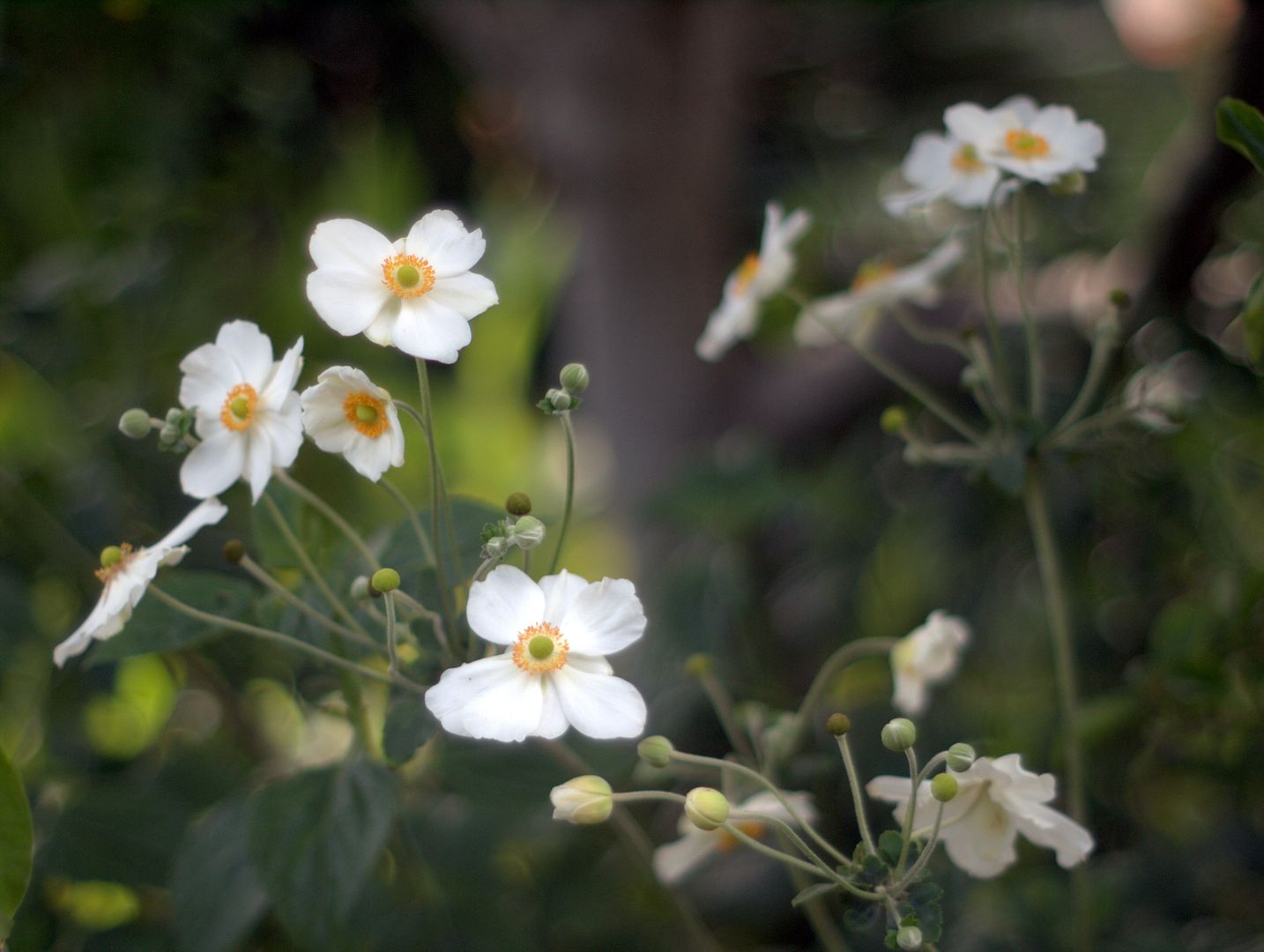 A more horticulturally universal sign of fall would be the Japanese anemones coming into bloom, as they are here at Rancho Los Alamitos. I heard Jim Folsom, Director of the Huntington, speak at the Rancho on Sunday, and I wish he'd had hours more time to share his stories of Hertrich and railroads and building a world-class botanical garden. Thankfully, he'll be speaking at Natural Discourse, too, this upcoming October 17.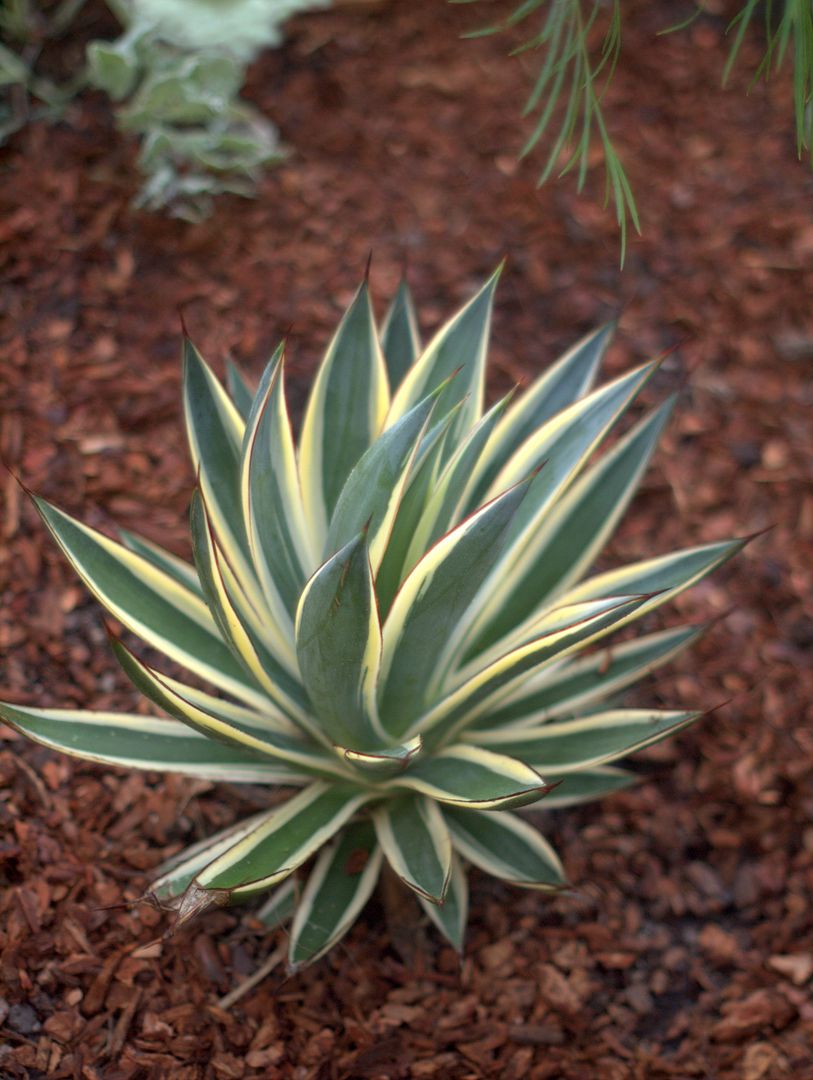 More signs of fall: freshly moved plants, like this Agave 'Snow Glow,' replacing a lusty Agave sisalana. (Actually, I didn't stop planting and shuffling things all summer, and have the losses to show for it. Fall is the much preferred season for planting here.) 'Snow Glow' was getting squeezed by some expanding Yucca 'Blue Boy' and needed maybe 2 more feet of room to grow, which it will get here.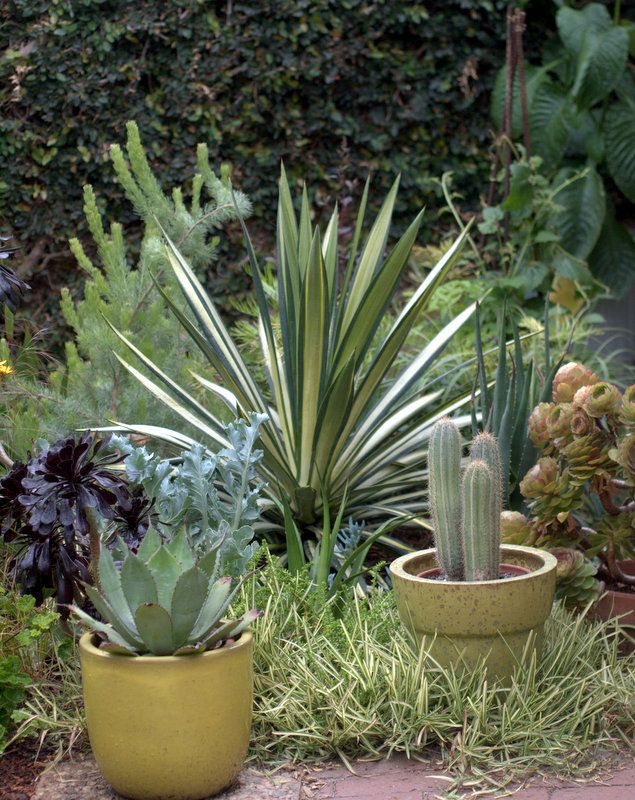 The large Agave sisalana (photo taken in May) was pupping furiously and encroaching on a grevillea. It was long past time for its removal. This rubbery-leaved agave with the sharp leaf tips is often mistaken for a furcraea. Indeed, that is how I acquired it, as "Furcraea sp." That shaggy rosette of the dark 'Zwartkop' aeonium gets reduced by over half as it drops leaves throughout summer.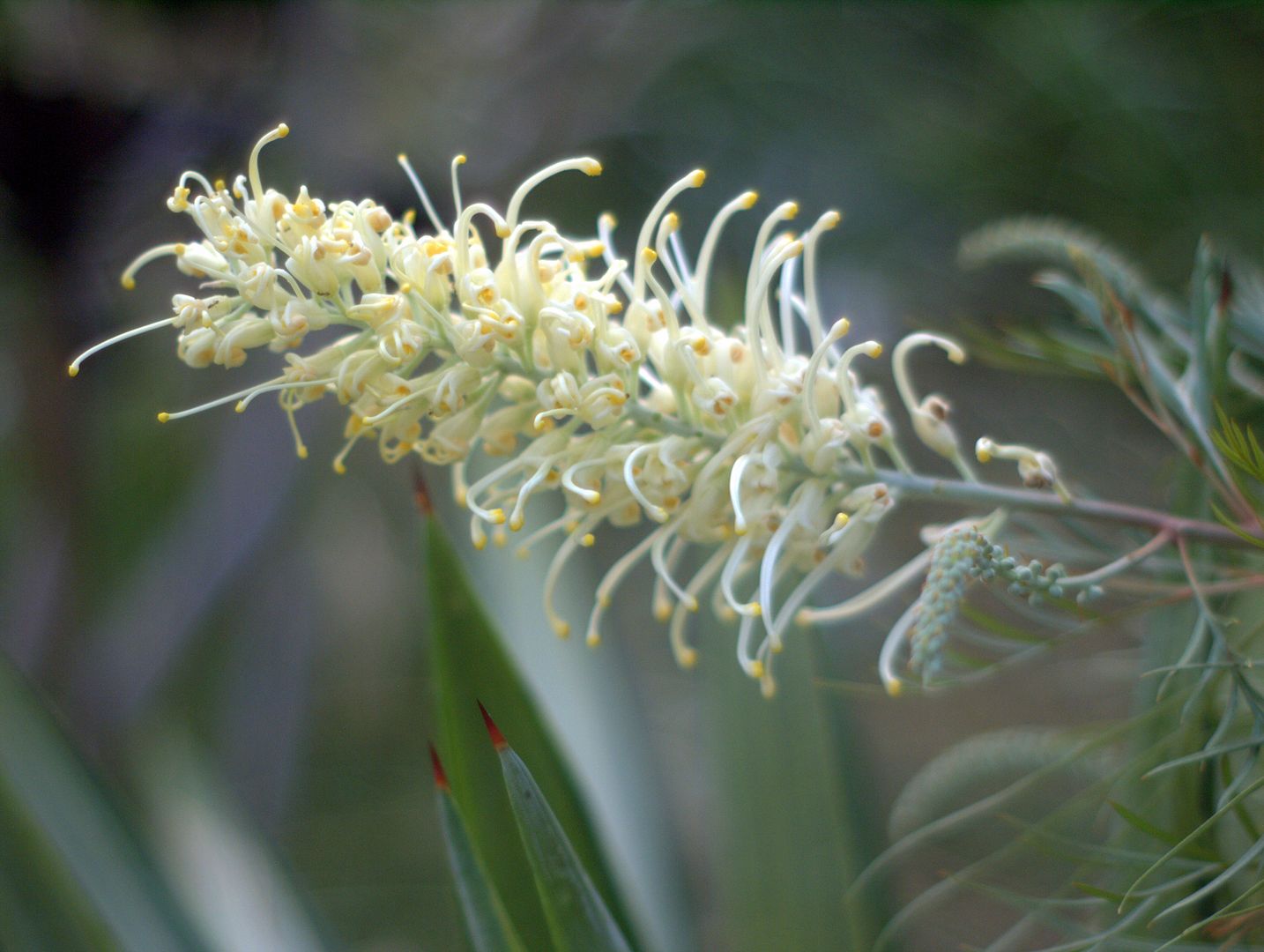 The seemingly thriving adenanthos died in late August, but the grevillea surges ahead. (My fault, the soil was bone-dry.)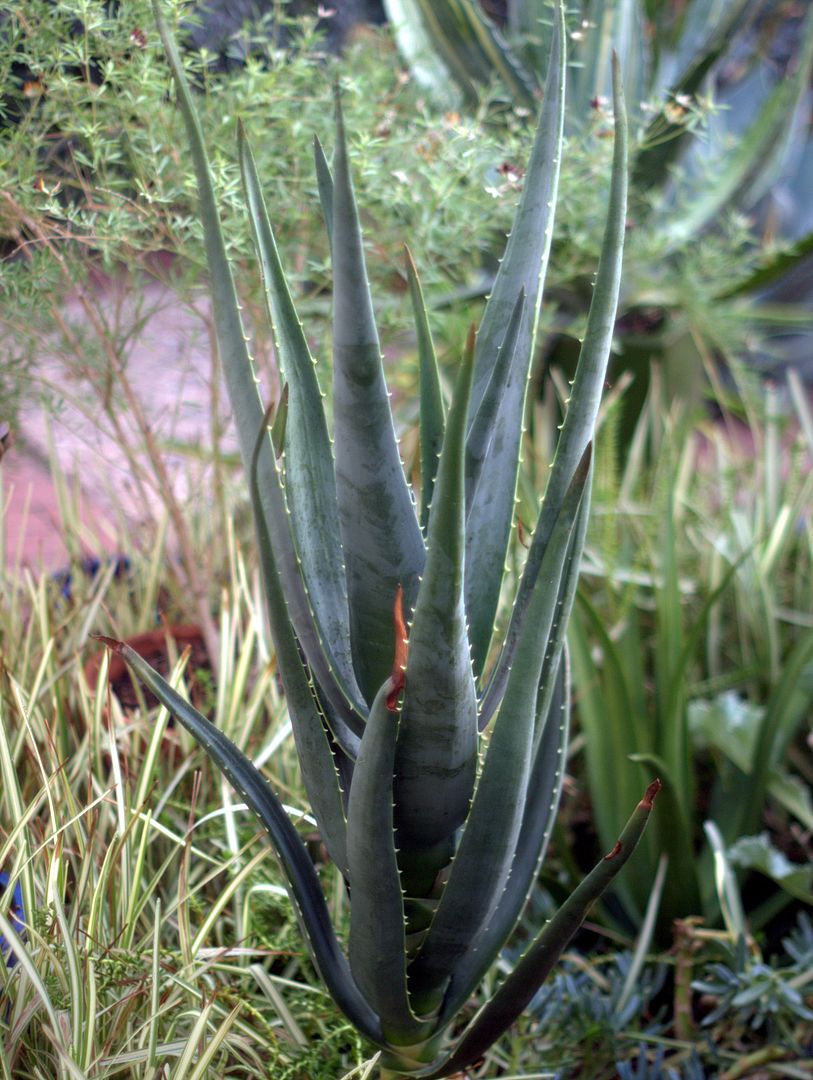 Another reason the sisalana had to go is because both Aloe 'Hercules' and Agave 'Mateo' are making good size. "Mateo' in the blurry background on the right has been incredibly slow.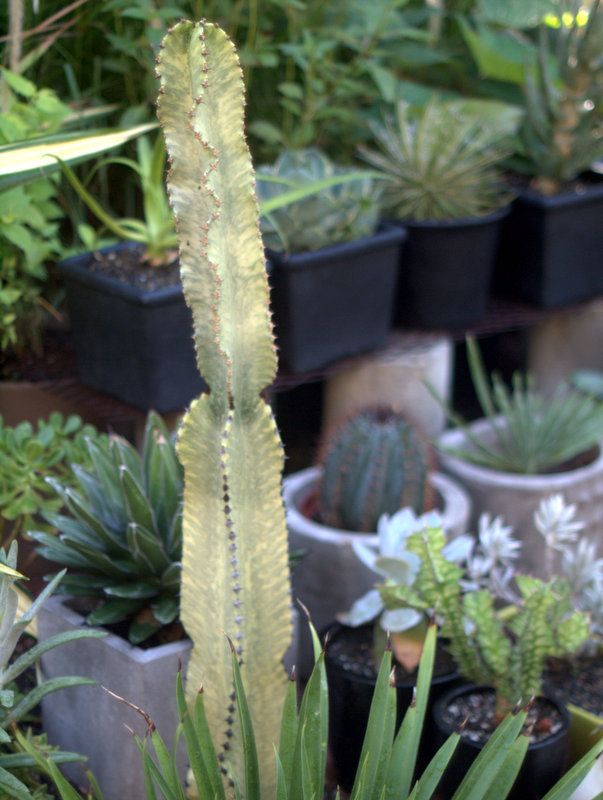 Euphorbia ammak made about a foot of growth this summer, most of it after I pulled out the 6-foot Euphorbia lambii growing practically on top of it. The lambii sheds leaves freely and copiously all summer. Just a word to the wise if you're planting complex succulent gardens under its canopy.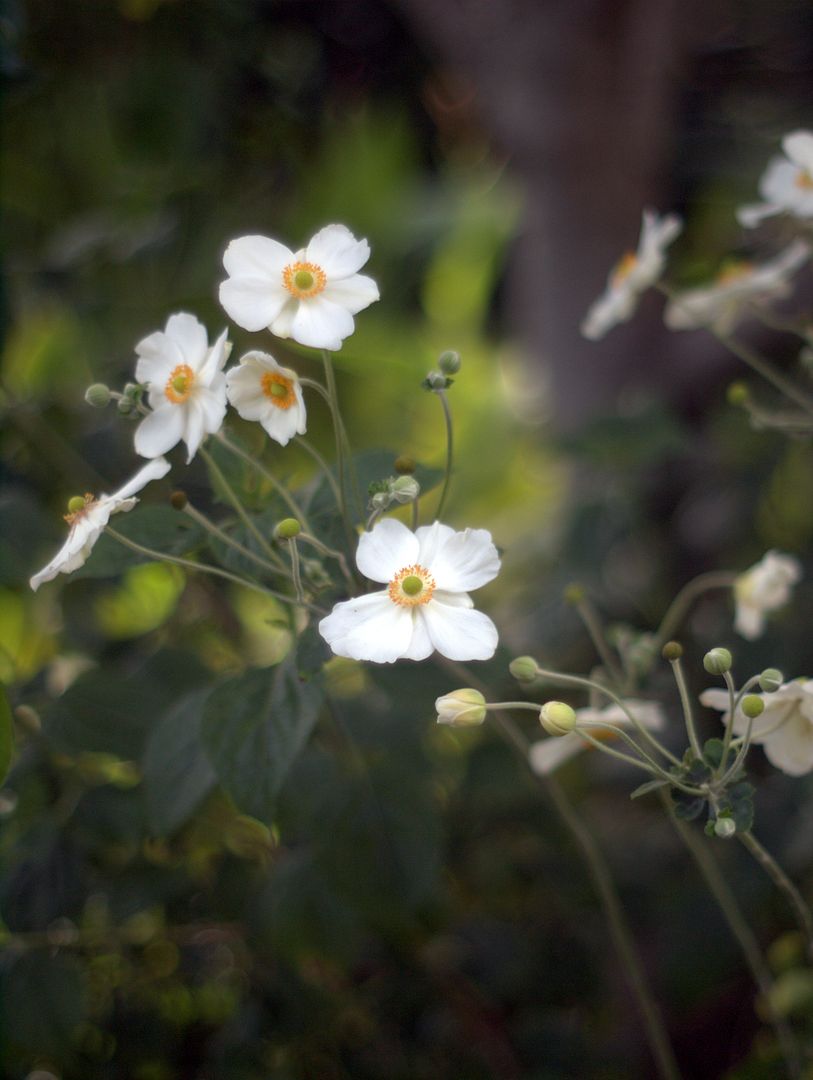 There's no use denying, the signs of fall are coming thick and fast.