Some lucky neighborhoods have stimulating examples to study of successful front gardens made without a blade of lawn. This example is in my hometown, Long Beach, Calif, coastal zone 10, western exposure, December 2015, drought-stricken, irrigation restrictions imposed since last spring. The garden looks to be of a mature enough age where offsets of original plants have been added to infill and increase the size of individual plant colonies.
Drifts of massed plants, whether herbaceous or succulent, enable strong rhythmic patterns to emerge. Replanting front gardens that were designed to hold flat planes of lawn is undeniably tricky. The process needs tinkering and fiddling as some plants fail and others succeed, or the vigorous overrun slower growers. (It's called "making a garden.") The dark mulch on the lower right covers a brand-new landscape next-door dotted with tiny succulents of uniform size, mostly small kinds like echeverias that will take years to fill in. The garden on the left benefits from big, statuesque plants like ponytail palms, Furcraea macdougalii and Euphorbia ammak, now reaching mature sizes. There's also shrubby stuff as a backdrop, like Salvia apiana and Echium candicans, along with the shrub-like succulent Senecio amaniensis.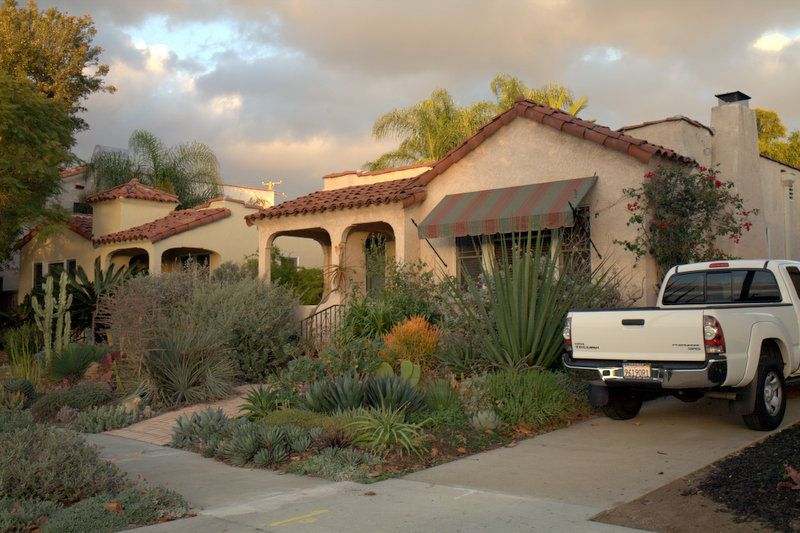 Near sunset, the darkened sky was hinting at the rain to come later.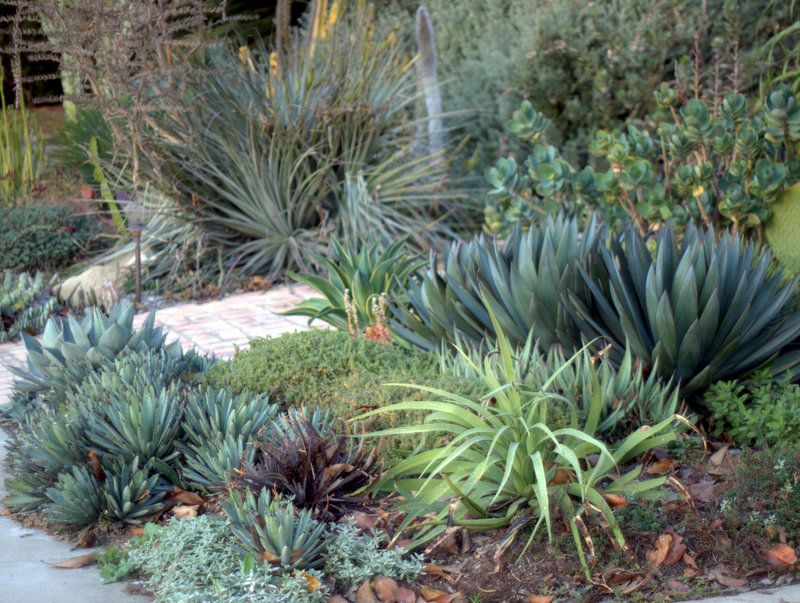 In this photo alone, I spy several kinds of agaves, including desmettiana, macroacantha, bracteosa, parryi, 'Blue Glow.' Panels of small-scale ground covers knit the rosettes together.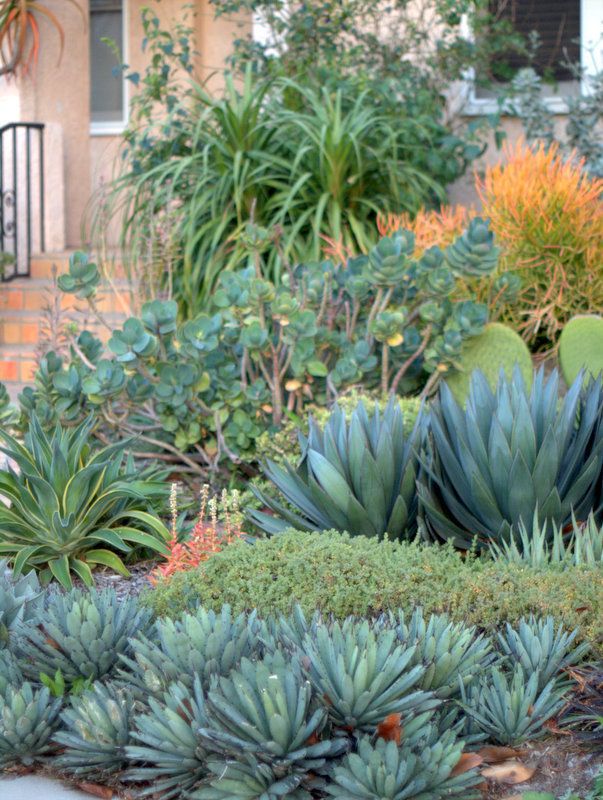 I like the careful buildup of heights and volumes.
With aloes nestled against agaves. I think the owner has tucked in Salvia nemerosa here, too, for summer bloom. I also noted some large, shrubby salvias against the house, what looked like the mexicana hybrid 'Limelight.'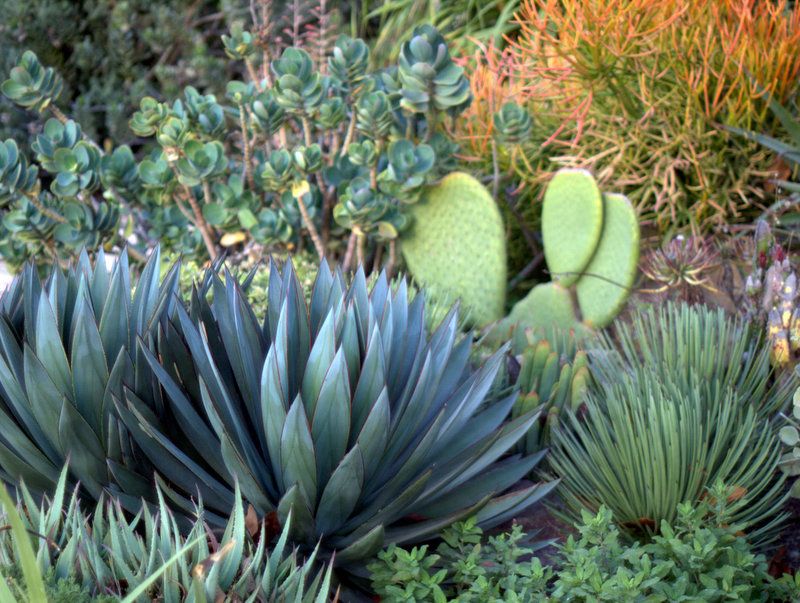 Agaves 'Blue Glow' and possibly stricta.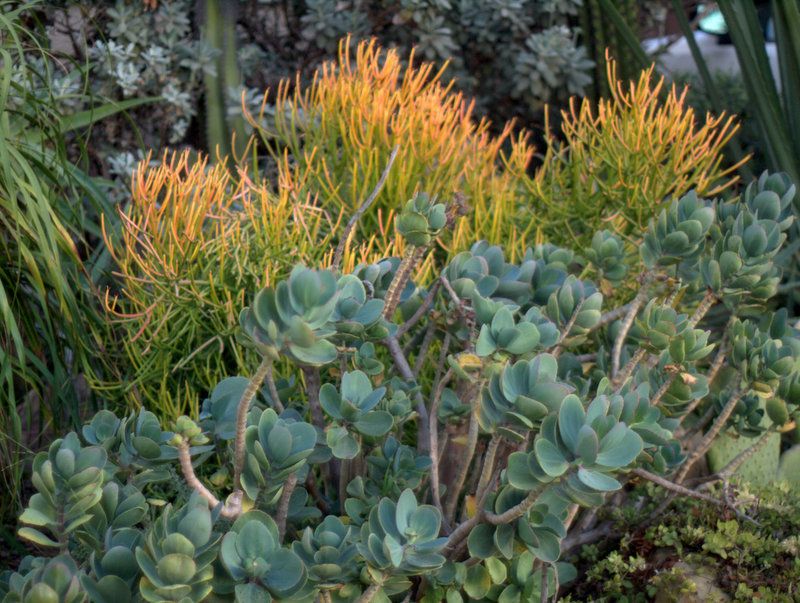 Kalanchoe grandiflora and Euphorbia tirucalli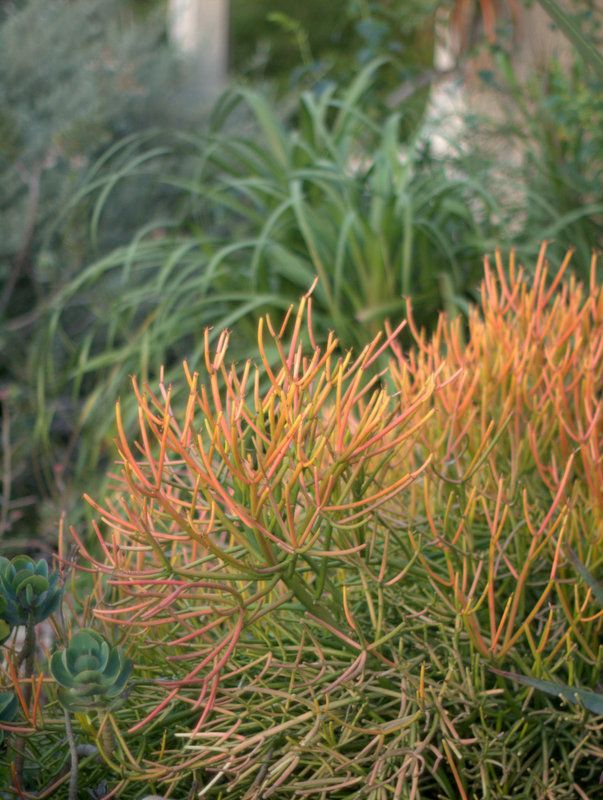 Good winter color on the Sticks on Fire. We've occasionally dipped into the 40s in December.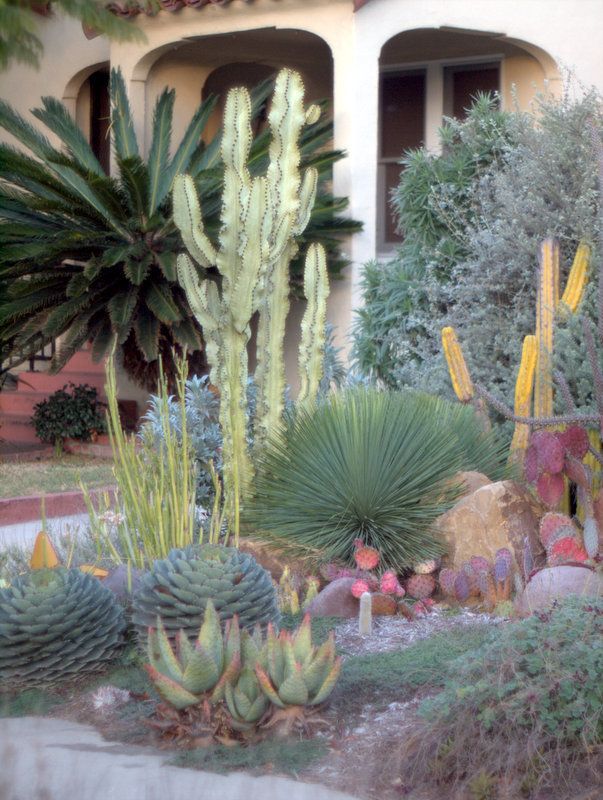 On the opposite side of the central path is a beautiful specimen of Euphorbia ammak, a clump of pedilanthus, opuntia, and needle-leaved agaves, possibly geminiflora, stricta or striata. One of the shrubs as tall as the euphorbia is an overgrown Echium candicans, which has been sheared into a hedge and functions now as a boundary between the two properties. A young Aloe marlothii is in the foreground. The light was just about gone at this point.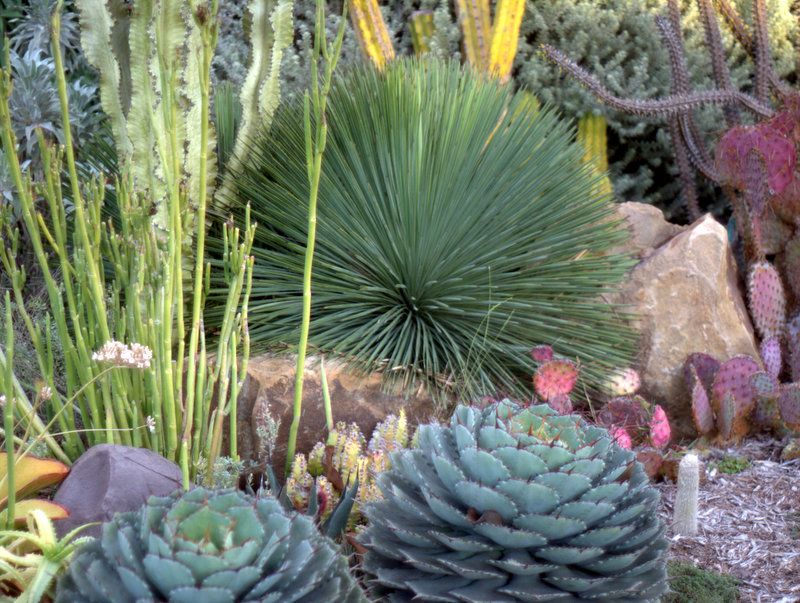 Not sure whether this is Agave stricta or geminiflora, but it's set off wonderfully against the rocks and Santa Rita prickly pear.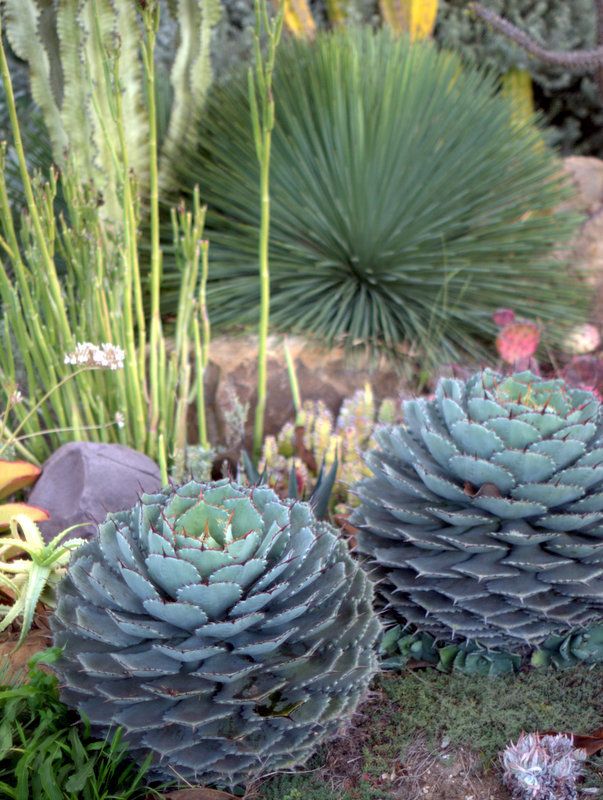 Agave potatorum with lots more pups tucked under its skirt of leaves.
There's a huge, blooming-size clump of what can only be a puya along the main path to the front door.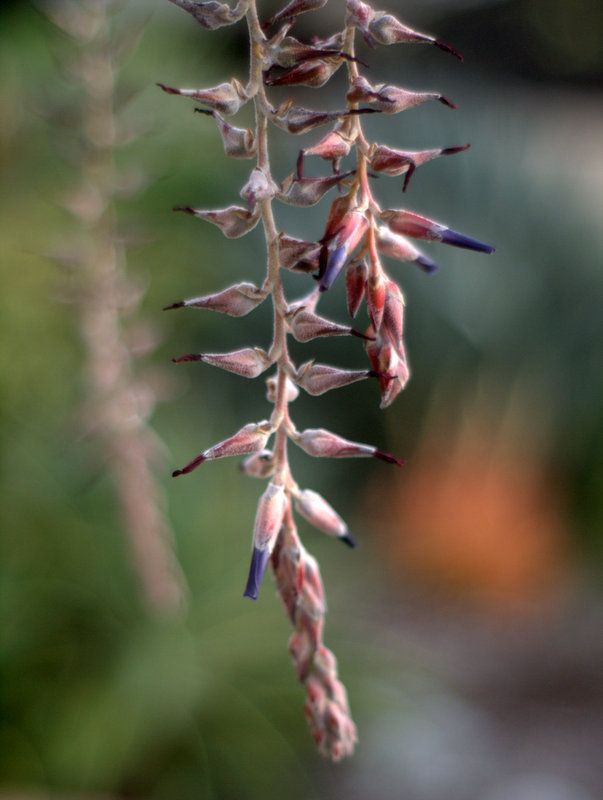 Puya, right?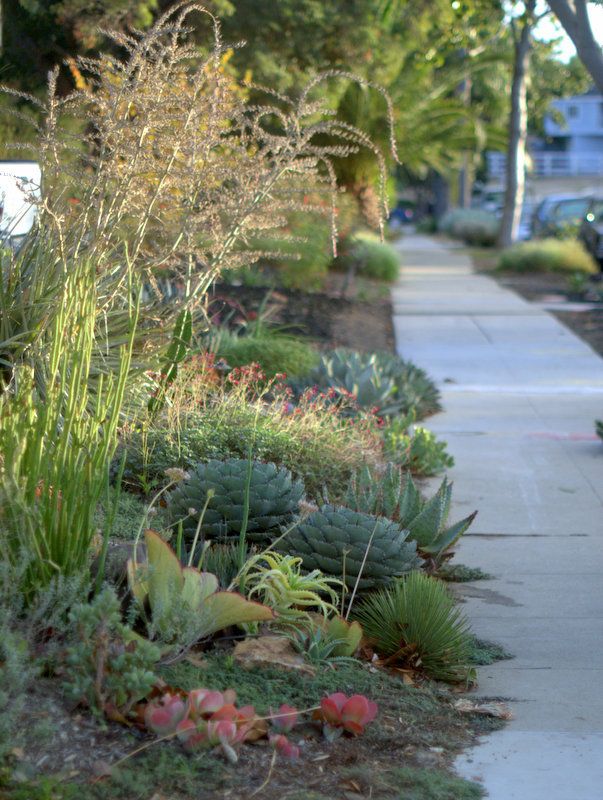 Another look at that inflorescence as the sky darkens. Big leaves of flapjack kalanchoes and Kalanchoe synsepela in the foreground.
Just a great source of inspiration for the neighborhood.