The house has emptied out, and I can't help thinking how oh so quiet it's become after the holidays.
Yes, I do have a tendency to privately editorialize on circumstances using song titles.
(I thought Bjork wrote the song, but I see now it's a cover from 1951 by American singer Betty Hutton, written by an Austrian composer and a German lyricist. What an international effort!)
Now's probably a good time, before 2015 ends, to thank another international effort, Wikipedia, a resource I use constantly.
It feels so good to contribute (in my case, cash, not knowledge) and thereby become a small part of this endlessly enriching project.
It's as though the library at Alexandria is being rebuilt again, stone by stone, entry by entry. Without papyrus this time.
Taking my crazy musings out of a quiet house into the garden this morning…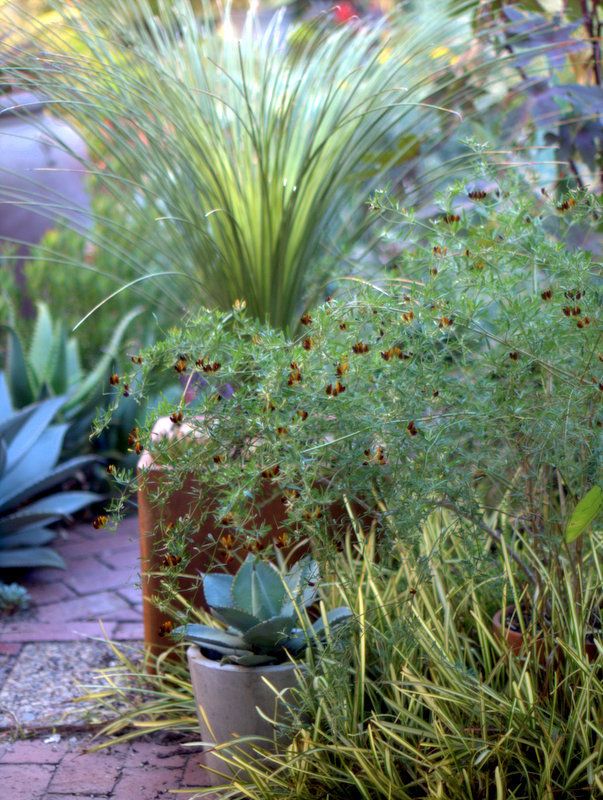 I am shocked at how lush Lotus jacobaeus becomes with cold weather. Cold weather makes me feel puckered and dry, not at all lush.
(I wrote about this lotus previously here, quoting liberally again from, you know it, Wikipedia.)
Behind the lotus, the Mexican Grass Tree (Dasylirion longissimum) seems to have survived being uprooted from the front garden for life in a container, away from all that jacaranda debris.
On the other side of the dasylirion, buds of Aloe 'Safari Sunrise' are coloring up.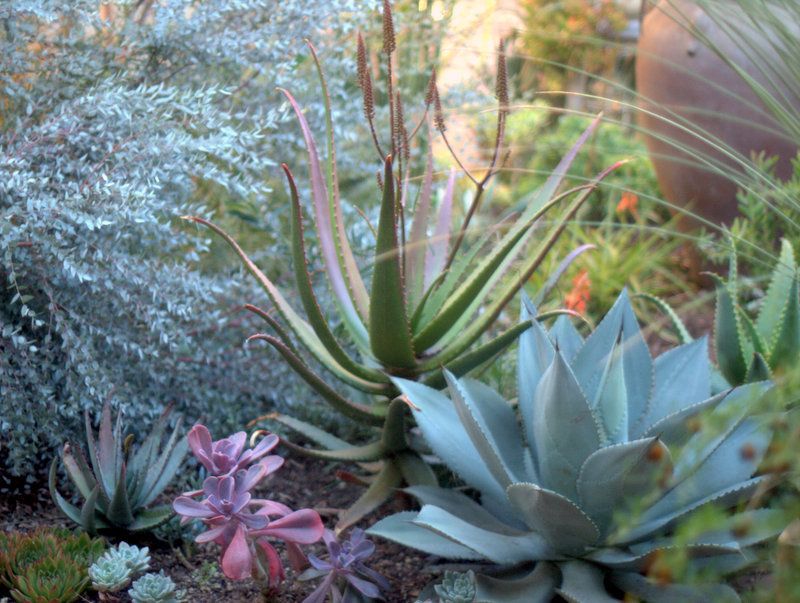 Coloring up faster than the buds on Aloe cameronii. Little Aloe conifera on the left has a bud too.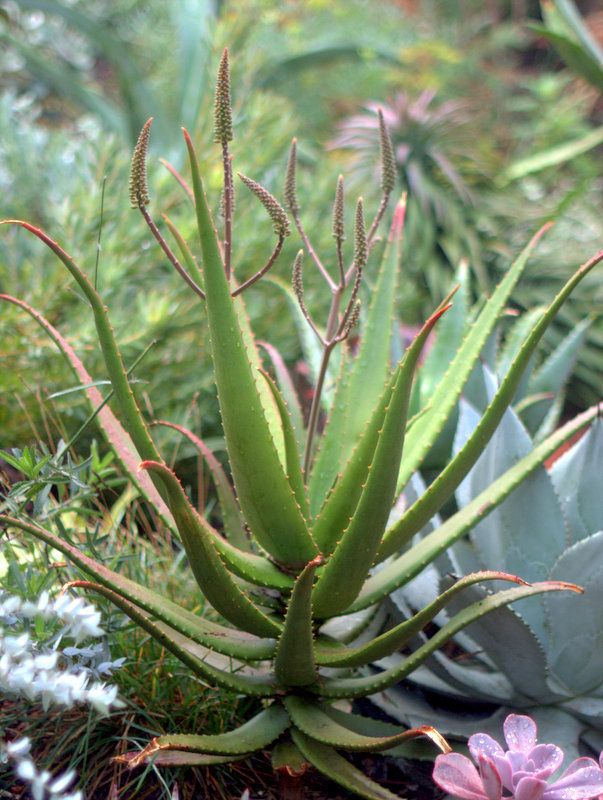 A nice, quiet lull…until the New Year celebrations, which our neighborhood takes very seriously. Ba-boom! I hope you're enjoying the holidays.