Little Diego next-door has taken upon himself the challenge of learning drumming. In the last couple months, he's been practicing on whatever is handy, whether it be pots, pans, buckets, gates. It was hard to tell at first how invested he was in his new-found chaotic project. I suspected it was just a goof to annoy his mom, but he has persisted for at least a few months. And today I could detect for the first time his discovery of pattern and repetition. I mean it was just the usual wild thrashing and then, boom, he was controlling the beat. A momentous day for the little guy. He lives just on the other side of the east fence, against which the three big lemon cypresses somewhat muffle his practice sessions.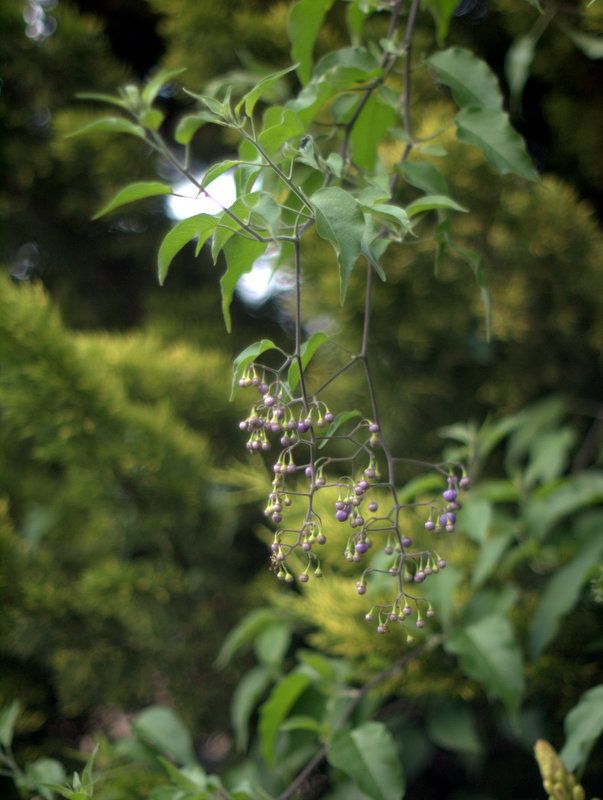 For muffling little drummer boys, privacy, beauty, bird sanctuary, the cypresses are incredibly valuable to us. But of course I couldn't just let them be cypresses. They'd be perfect as scaffolding for vines, right? But not at the expense of harming them, of course. And that's a very fine line, I've come to find out.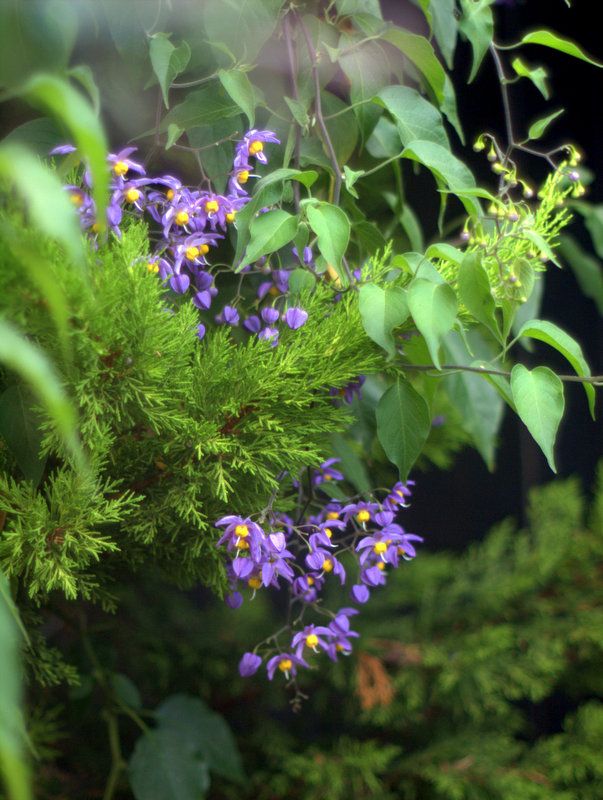 I'm still amazed that the Solanum 'Navidad, Jalisco' from Annie's Annuals has become this happy. It was planted against the fence, in the dry soil amongst the cypresses, with not enough light, and seemed to be puny and languishing for forever…until it wasn't. This is all so new, that a plant has actually followed orders: Get in there, don't mind the awful conditions, and climb that cypress, will ya? And it's possible the solanum may be too obliging and eager to please. Because when it comes to choosing between the cypresses and a rollicking, rampageous vine, that's an easy choice to make.
Little Diego has lots more practicing to do this summer.
Have a great weekend.