I've got my seed packets of scarlet flax in hand, ready to sow for spring bloom, some interesting cool season cabbages and greens on order, and I can't stop thinking about hot soup. I'm ready. And like waiting for the headliner at a show, I'm getting a little restless when the opening act (summer) refuses to leave the stage. I'm ready to hand the garden over to winter (and complain about how little rainfall we're getting.) But heatwaves do bring undeniable benefits. There was such a glorious hush over the neighborhood yesterday, chased indoors by heat and televised sports. Today is supposed to top 100. Yesterday was high 90s, a throwback to those lackadaisical summer days when I pile a bunch of reading in the coolest spot outdoors I can find. But who am I kidding, September is always hot in Los Angeles and it's foolish to expect anything else. I've always been out of meteorological sync with this season. As a kid it felt bizarrely, infuriatingly arbitrary to trudge back to hot, stuffy classrooms instead of heading again for the beach.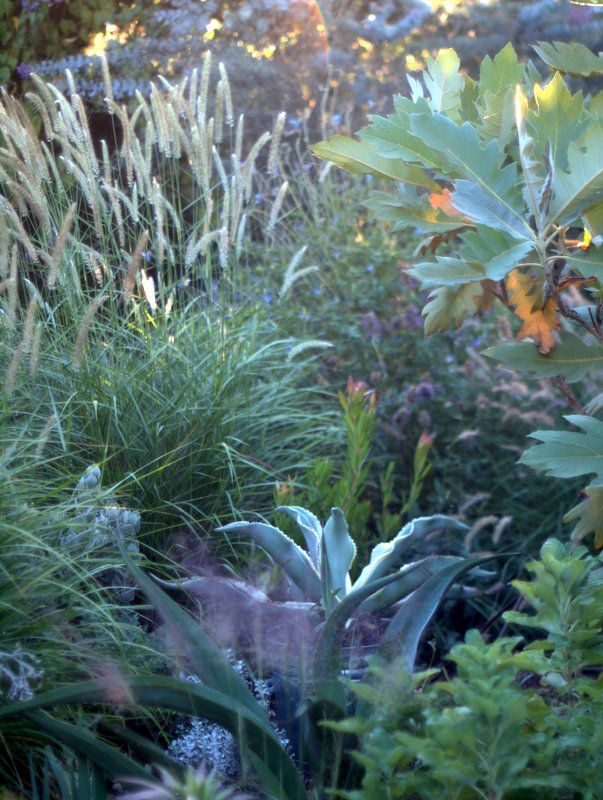 And I may have prematurely moved touchy Agave gypsophila 'Ivory Curls' into a full sun position for fall/winter.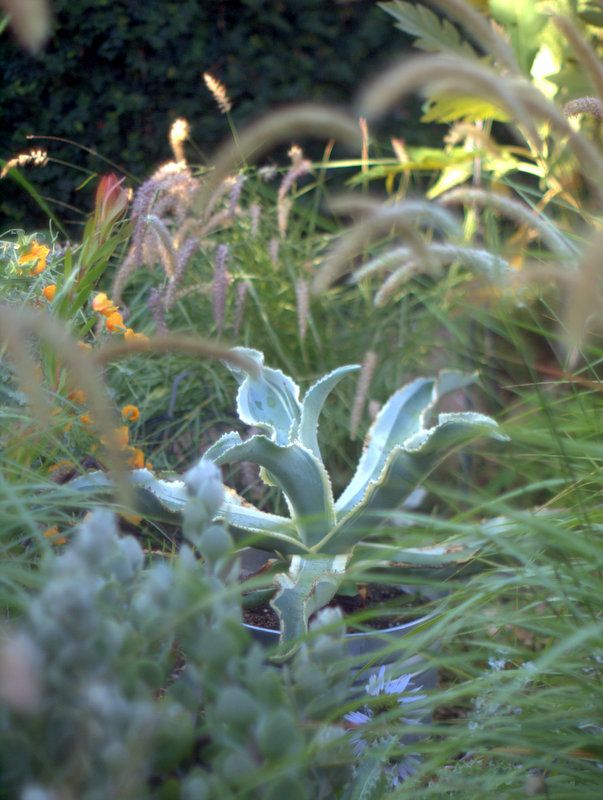 And he's just outgrown the leaf burn from a previous bout of sunstroke.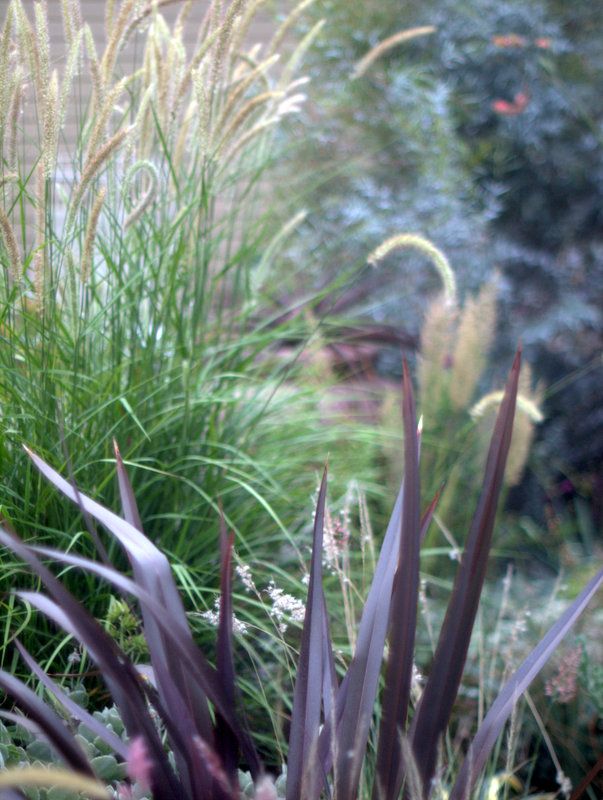 Sorry if I sound a little testy. Hot and dry in autumn is a signal to the termites to wing it, an event that always sets our teeth on edge as they flap against our little wooden bungalow. But ain't life grand? Autumn light, insects that eat houses, grasses that catch the wind like schools of fish work the currents — I tell you, it's simply too wonderful. Have a great week.