Plants and pottery, the twin joys of life. These are the cantaloupe bowls I've been coveting off Dustin Gimbel's Instagram feed for some time. He's selling them today at the Artistic License show held at Estancia Park, 1900 Adams Ave., Costa Mesa CA., Oct 28-29, 10 am to 4 pm. I know, late notice, not due to any under-handed, selfish intentions, just the week got away from me as usual.
I'm sure if you contact Dustin directly he'd be happy to ship. His Instagram feed has more photos and contact information. And to be clear, these are food-safe pottery bowls for you, not for your plants. Or vessels for seedpods, tillandsias, and other such treasures.
But he's also selling plenty of containers for plants, many already planted from his extremely cool and rarified collection. We need lots more shows like this.
The cantaloupe rind pattern is a big part of their charm.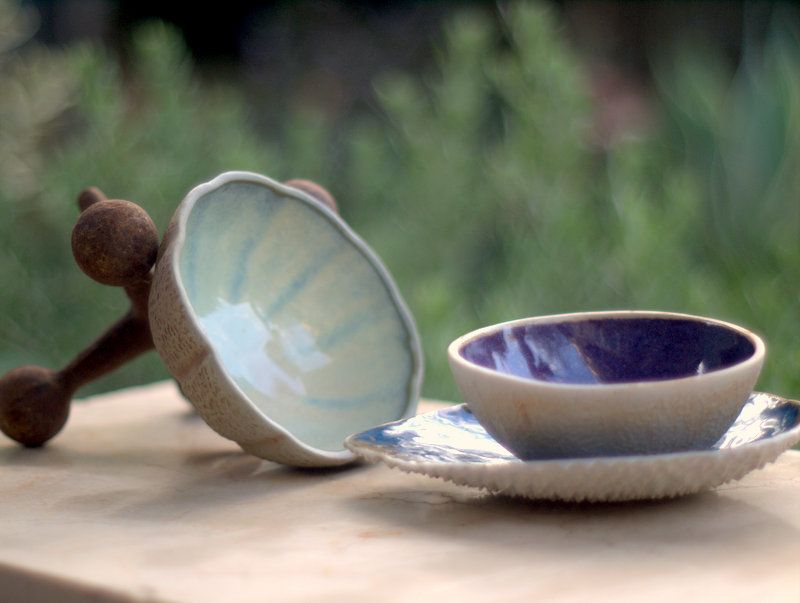 I quickly chose pearly opalescent, bleeding into celadon, and indigo, because lingering too long over choice made me crazy. I wanted them all.
The 'Flying V' hybrid passiflora is another fine piece of handiwork I've been enjoying this month. Now that it's apparent the vine enjoys my garden conditions, I need to get serious about a rebar trellis that can show it to best advantage. A project to mull over this winter.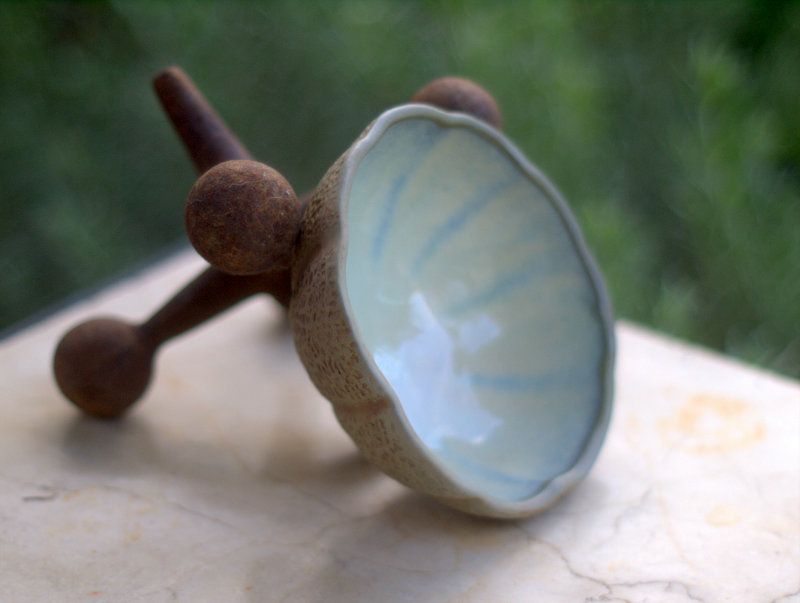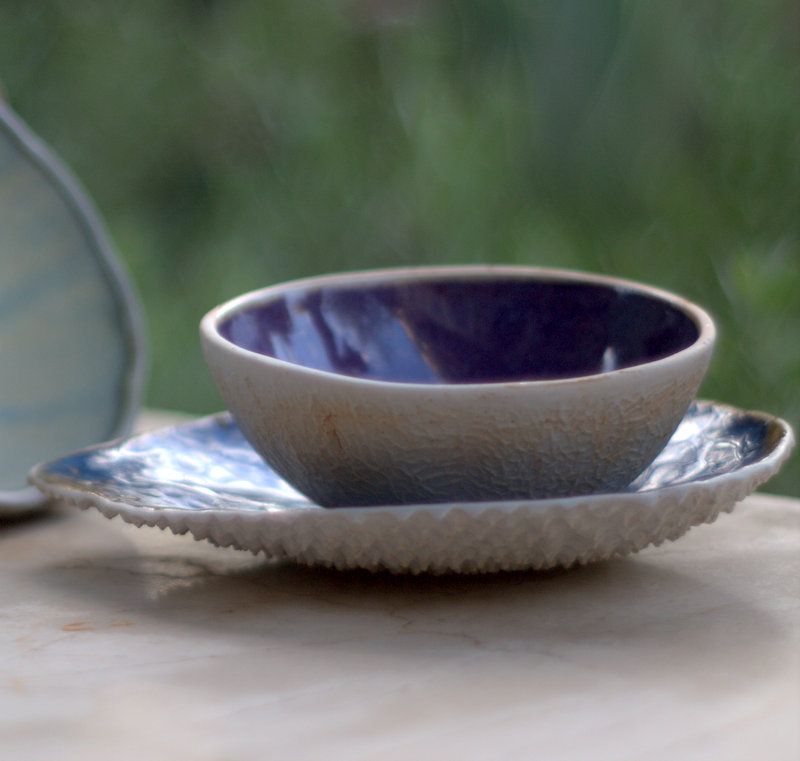 Loree at Danger Garden discusses more October favorites.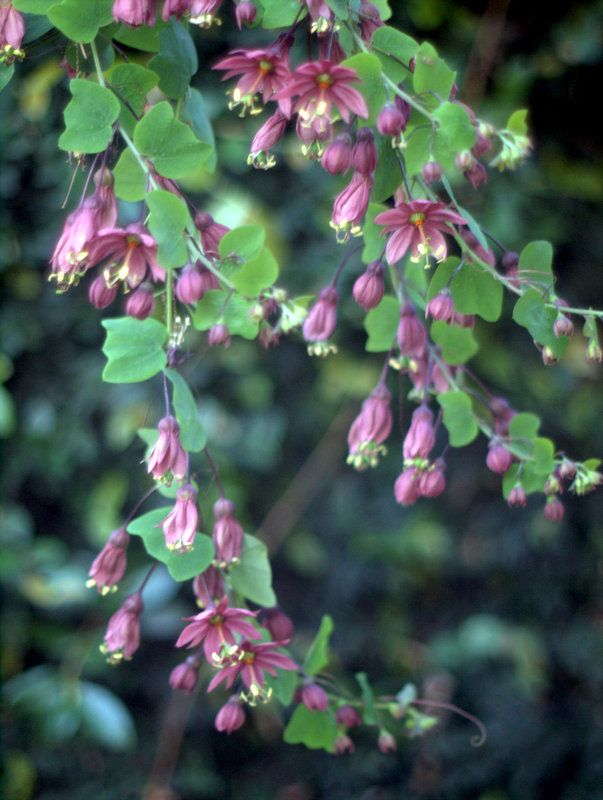 Have a great weekend.