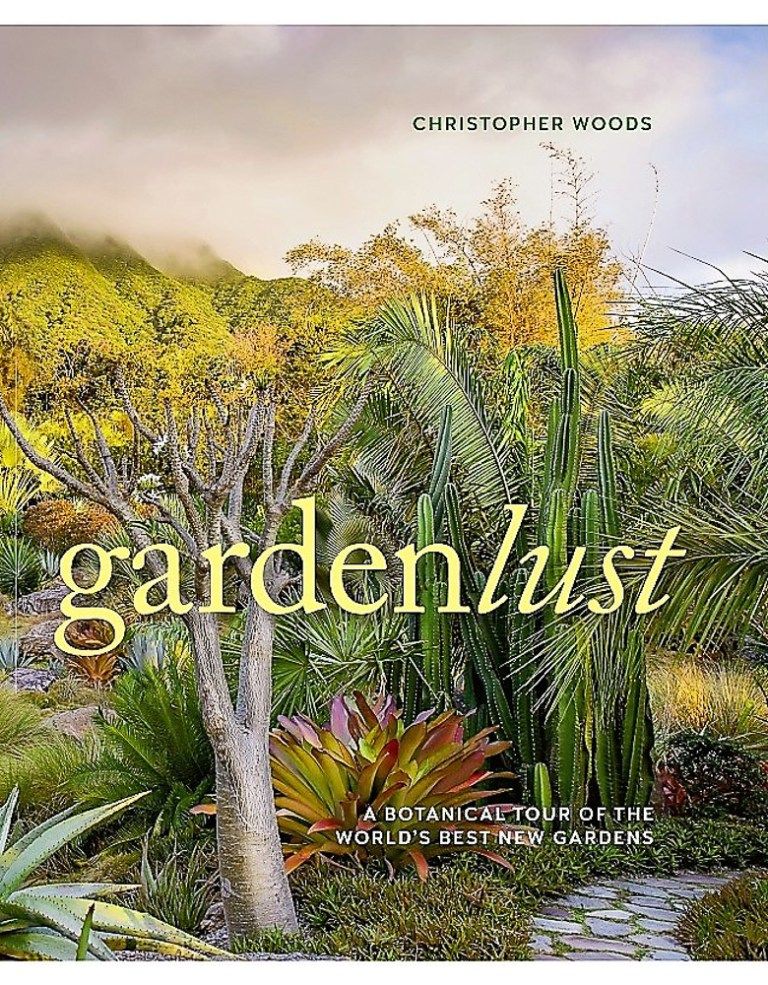 One of the items on my wish list this holiday is the recently published book Gardenlust by Christopher Woods. And what better way to vet a book than to hear the author himself describe it, which I was able to do at the Huntington on the 12th of this month, a free lecture at Rothenberg Hall. From his introduction, I gathered that Christopher Woods and Jim Folsom, Director of the Huntington Botanical Garden, go way back, having met most recently at a botanical garden in Puerta Vallarta that I believe is covered in the book.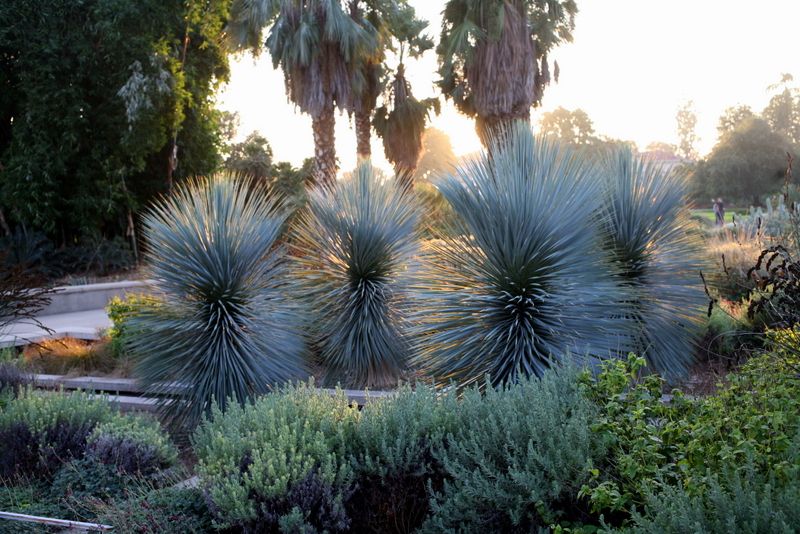 It was nearly dusk when the lecture finished, just enough time to race into the Huntington's desert garden for some photos, the perfect opportunity to indulge in some gardenlust of my own. The recent rains have rendered the desert garden even more glorious than usual.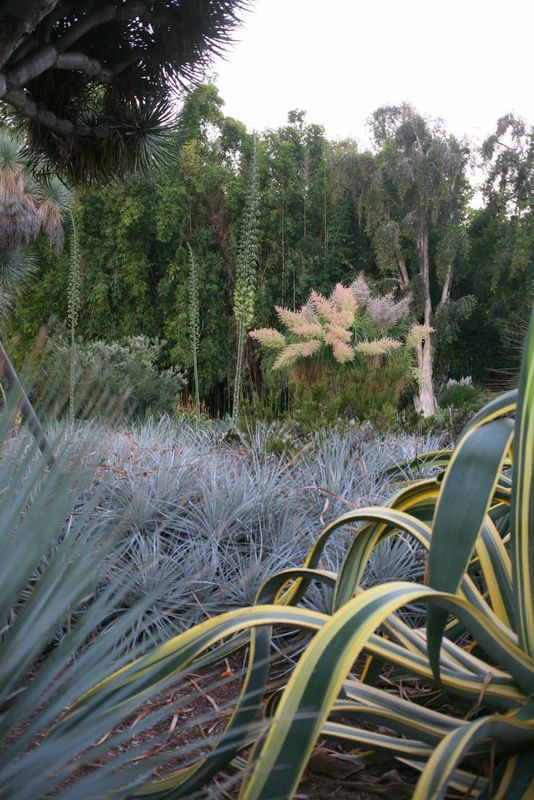 From the dedication in the book:
For the gardeners of the world.
You with the crazy eyes and rough hands.
You who are so much in love with growing things.
You artists and scientists, poets and painters, protectors and advocates.
You who fall in love again and again.
(Oh, yes, he's definitely one of us.)
Mr. Woods is a talker, a storyteller, something of an irreverent cutup too, and though I didn't buy one of the autographed copies at the Huntington (wish list!), I did peruse them. The book is dense in word and photo and one to curl up with over the winter. It arouses a travel lust to rival any gardenlust and visits newish gardens on nearly every continent. Mr. Woods continually asked for a show of hands from those of us who had visited whatever country/continent he was discussing, then ribbed us mercilessly for the meager showing. ("There's this thing called an airport here in Los Angeles…") His taste in gardens is fresh and eclectic, and he seems to eye trends like "prairie" planting warily, judging first whether the style is appropriate to place and climate. One of the special treats in this book is a profile of blogger James Golden's New Jersey garden at Federal Twist, a garden definitively in the prairie/naturalistic camp. Part of the naturalistic ethos is embracing the cycles of death and decay in the garden, and Woods dubbed Golden a "joyful melancholic" who loves the "misery of winter."
Coincidentally, Mr. Woods does include the Huntington's Chinese garden in his book, but he's gone much further afield, basically roaming the world for the last three years to document his dream list of gardens. (And as far as exotic foods, he only got sick once, at a Thai restaurant in Davis, California.)
Mr. Woods has been involved in gardens for 45 years, having grown up in a working-class London neighborhood in the "swinging Sixties," taking a break from his band for a summer job at Kew and then never looking back. He's worked at Bateman's (home of Rudyard Kipling — and we just recently screened The Man Who Would Be King again so this resonated), worked with Graham Stuart Thomas, but ultimately grew restless with "British stuff" and headed to the U.S. Chanticleer to be exact. And there were several botanical garden directorships after Chanticleer, including the Mendocino Botanical Garden.
The book is the culmination of a career in public horticulture. In other words, his horticultural "social capital" is vast, his contacts extensive, and he knows who is doing the interesting stuff in garden making — or knows someone who knows. There are familiar gardens in the book like Sunnylands in Palm Springs, but I had no idea there was a little public garden in Las Vegas as well.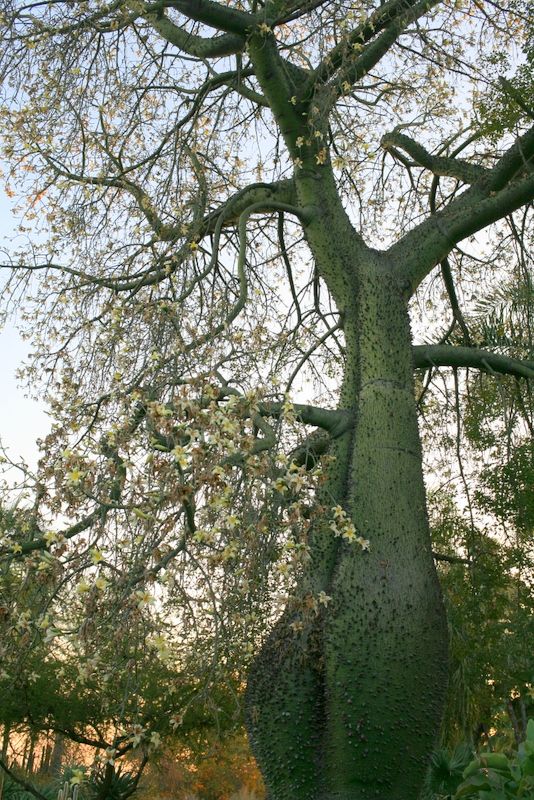 After a visit to Australia, Woods says in another lifetime he could happily grow only banksias. And later said the same thing about heliconias. There was a slide of a mass planting of Aechmea 'Orangeade' that I've mentally filed away for future plant sales. But I'd never be able to find, or grow, Xeronema callistemon, the Poor Knights Lily from islands off New Zealand, which "needs a bucket of sea water thrown on it twice a year."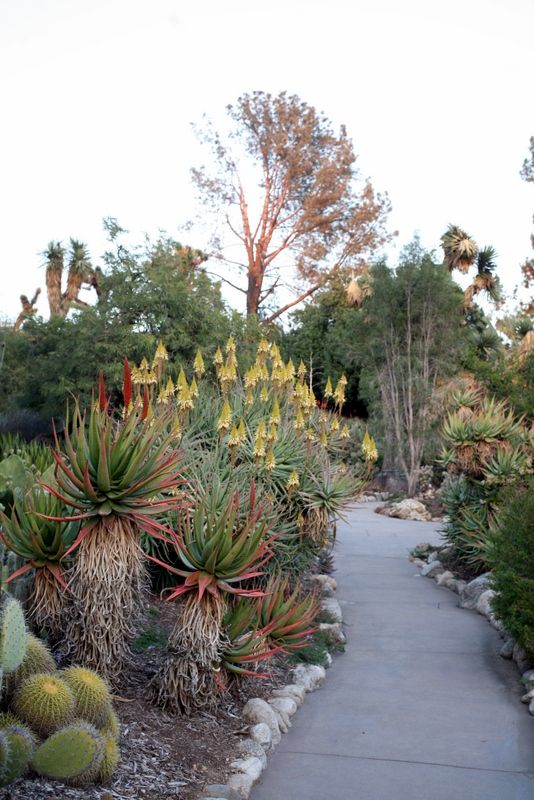 So I've moved Gardenlust to the top of my holiday wish list and will close with Mr. Woods' own closing words:  "It is a wonderful planet – I hope you think so too." 
If you missed this talk, fortunately you can hear Mr. Woods speak at Modernism Week this February.