On this very wet Valentine's Day I'm sending a love letter to…cactus. Cactus may not be what horticultural traditionalists call lovable plants, but their sculpturally adaptive, sun-addicted ways make a landscape feel warm and inviting to me any time of year. These images of a sun-drenched Southern Californian garden in the Verdugo Hills that recently changed hands are a vivid counterpoint to the atmospheric river currently drenching Los Angeles this February.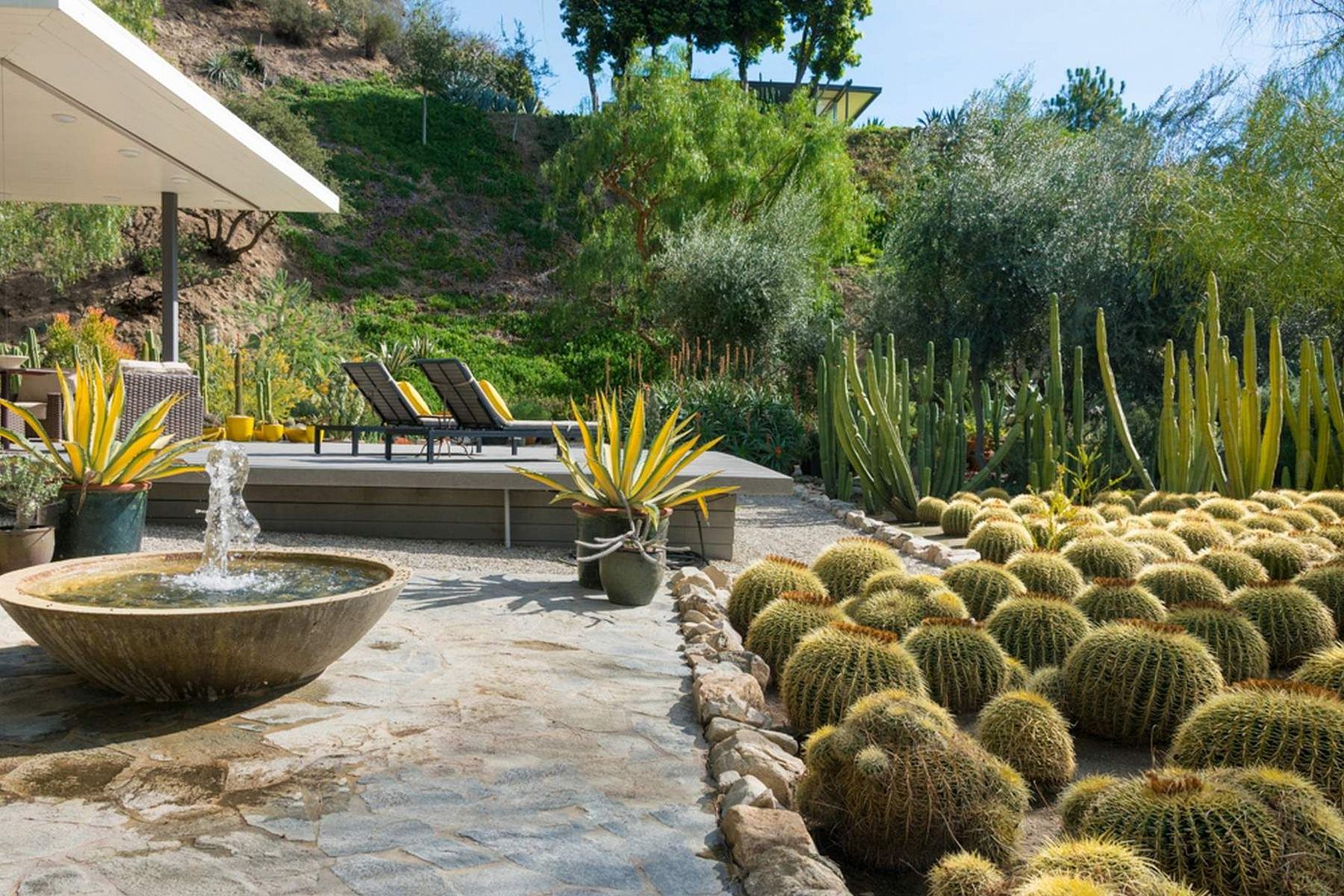 This home and garden have a lot of historically significant moving parts, as befits any dwelling built by a modernist master. The 6-acre parcel with a small house built by Richard Neutra in the '50s for his secretary Dorothy Serulnic and her husband attracted contemporary artists Lari Pittman and Roy Dowell when it came on the market in the mid '90s.
Even though Richard Neutra began his career as a landscape architect, the landscape design is entirely the work of Pittman and Dowell after acquiring the property. Pittman likened the ensuing earthworks to the scale of "Haussmann redoing central Paris." Although both artists brought with them a lifelong love of cactus, they planted the new garden as artists rather than collectors, focusing on massing shapes rather than displaying rarities, and they do admit to moments of doubt: "At one point, when the cactus were going in, the couple began questioning the wisdom of the project, worrying that it was too much, that it was becoming a folly. But the uncertainty passed as they stepped back and considered the ephemeral nature of their project as a whole." (Garden Design "A Waterwise Cactus Garden")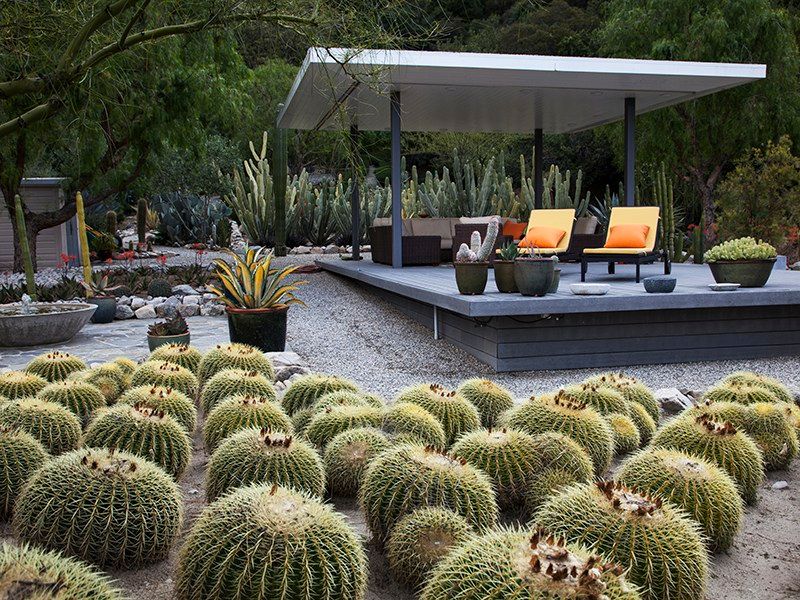 A pavillion by Roger White was added on an adjacent lot to complement the Neutra house.
Architect Michael Maltzan was brought in around 2008 to build a sprawling trapezoidal complex which became their main home, with the original Neutra structure kept as a guest house.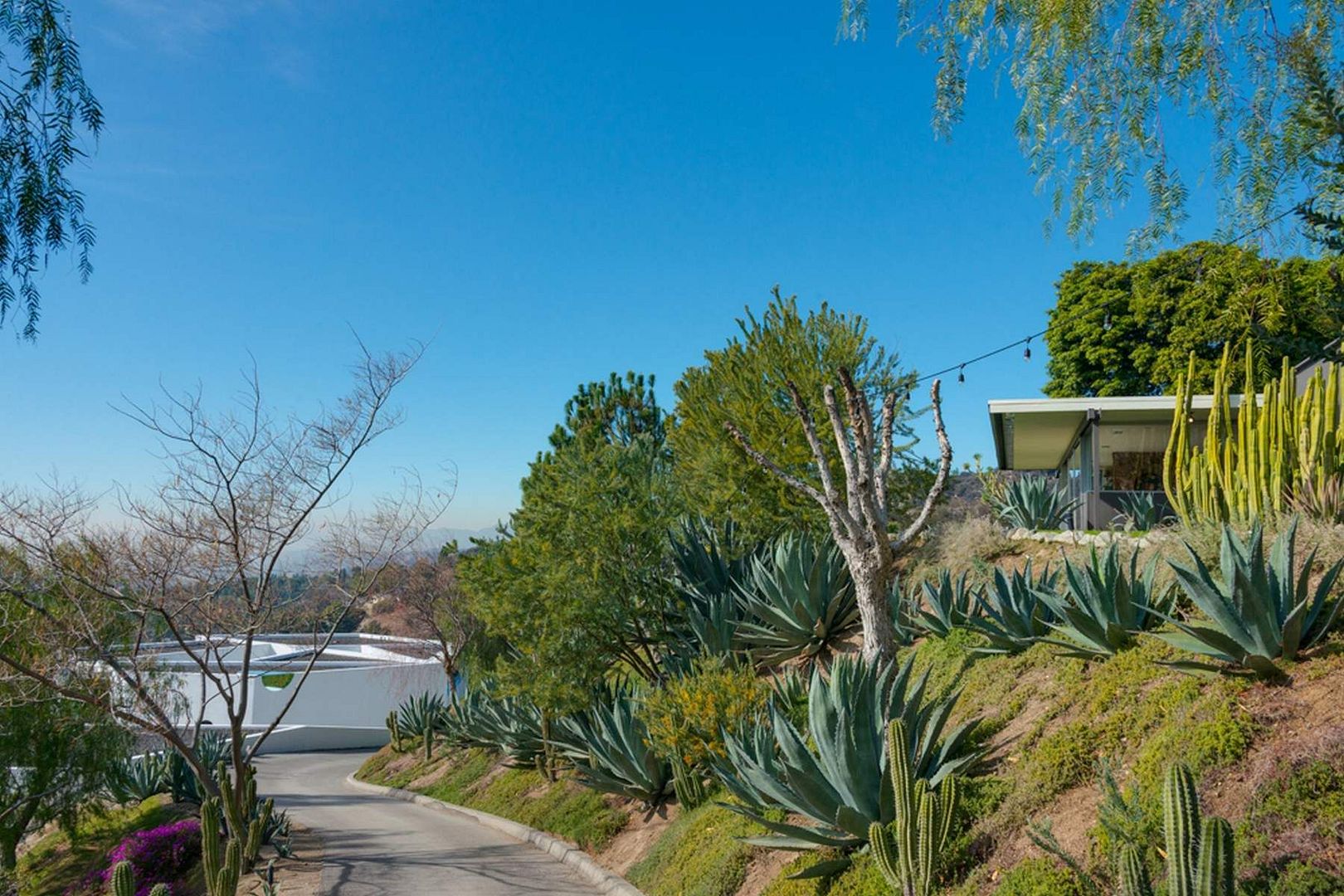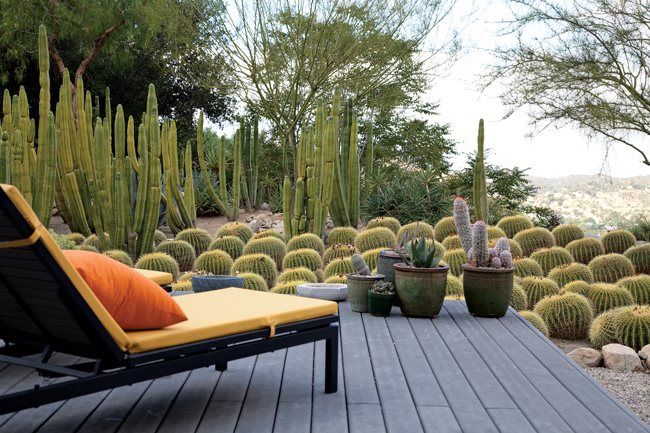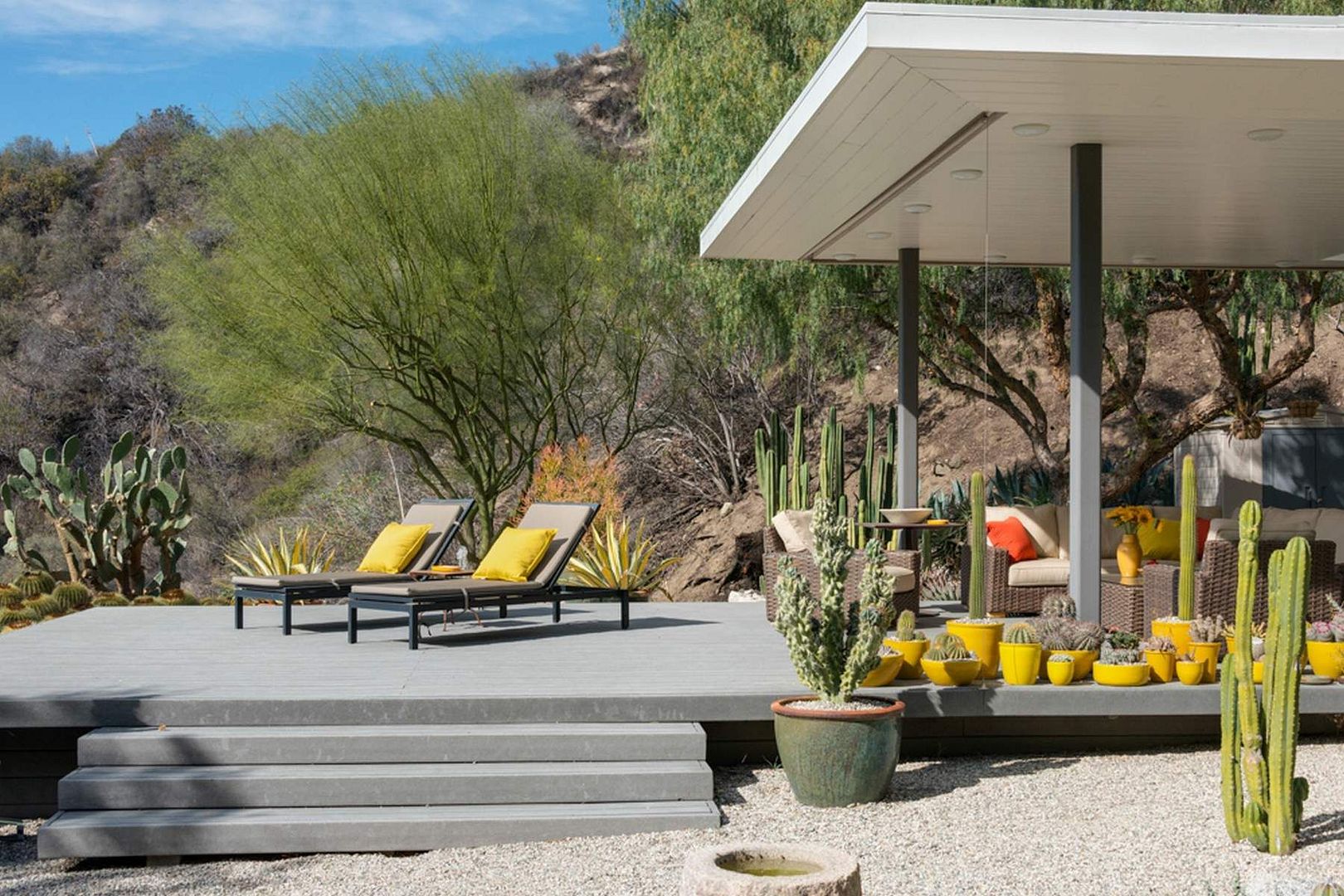 And then around 2014 owners Pittman and Dowell decided it was time to sell. The property remained unsold for a few years, slid a few million from the original asking price, and was ultimately acquired in 2018 by Flea, (Michael Balzary), bassist for The Red Hot Chili Peppers ("Give it away give it away give it away now") — "Flea Snags Architectural Compound From Artist Lari Pittman"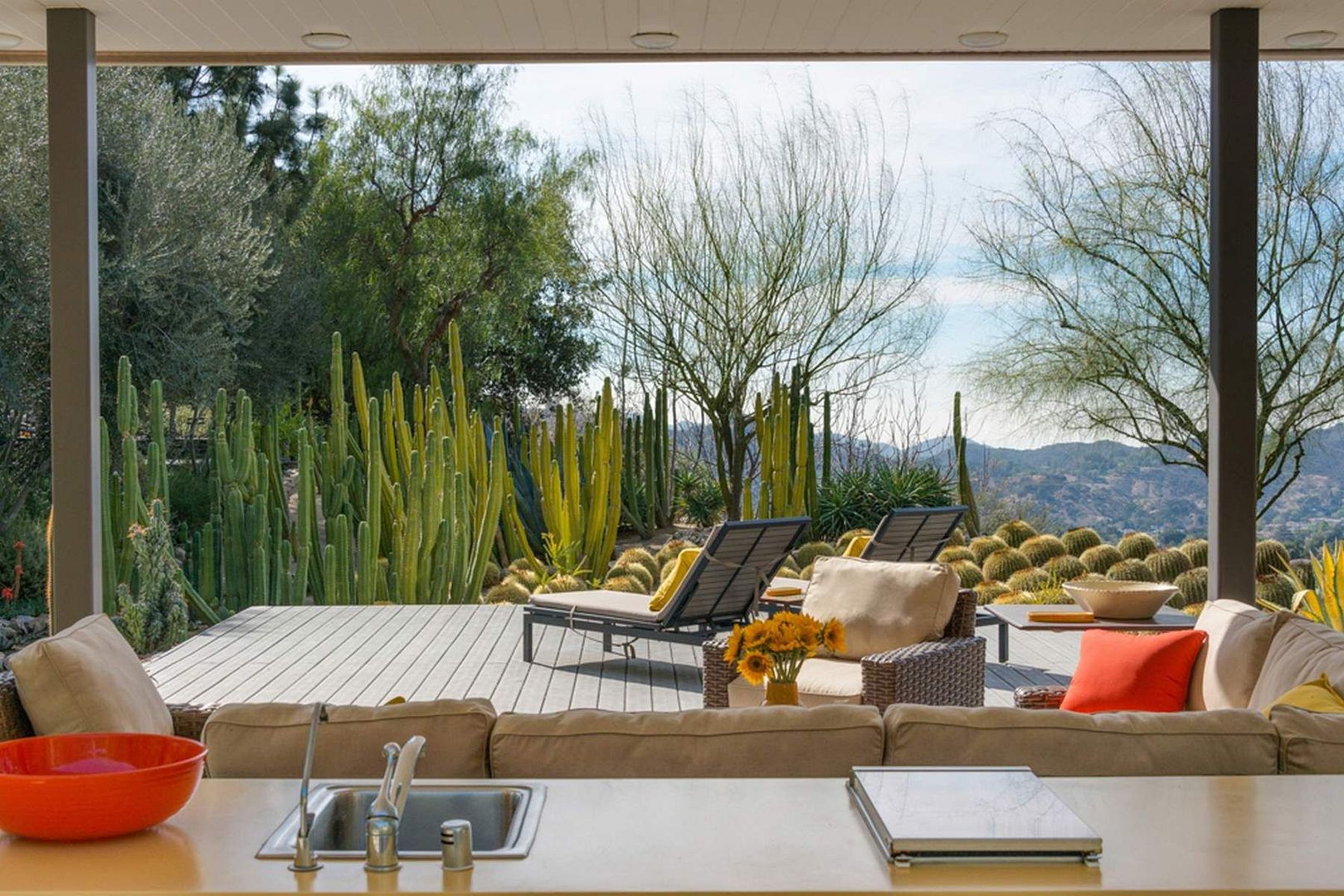 Those bare Palo Verde trees will add their own golden warmth to the landscape once again on a sunny spring day.
Happy Val Day, whatever your object of affection!