Just something I've observed about Yucca rostrata. Whether it's MCM, Spanish Revival, Craftsman bungalow, Streamline Moderne, you can't go wrong with this yucca, native to Texas and Mexico. Seen here standing tall amid a privacy buffer of crassula and foxtail agaves between two properties in the Hancock Park neighborhood of Los Angeles.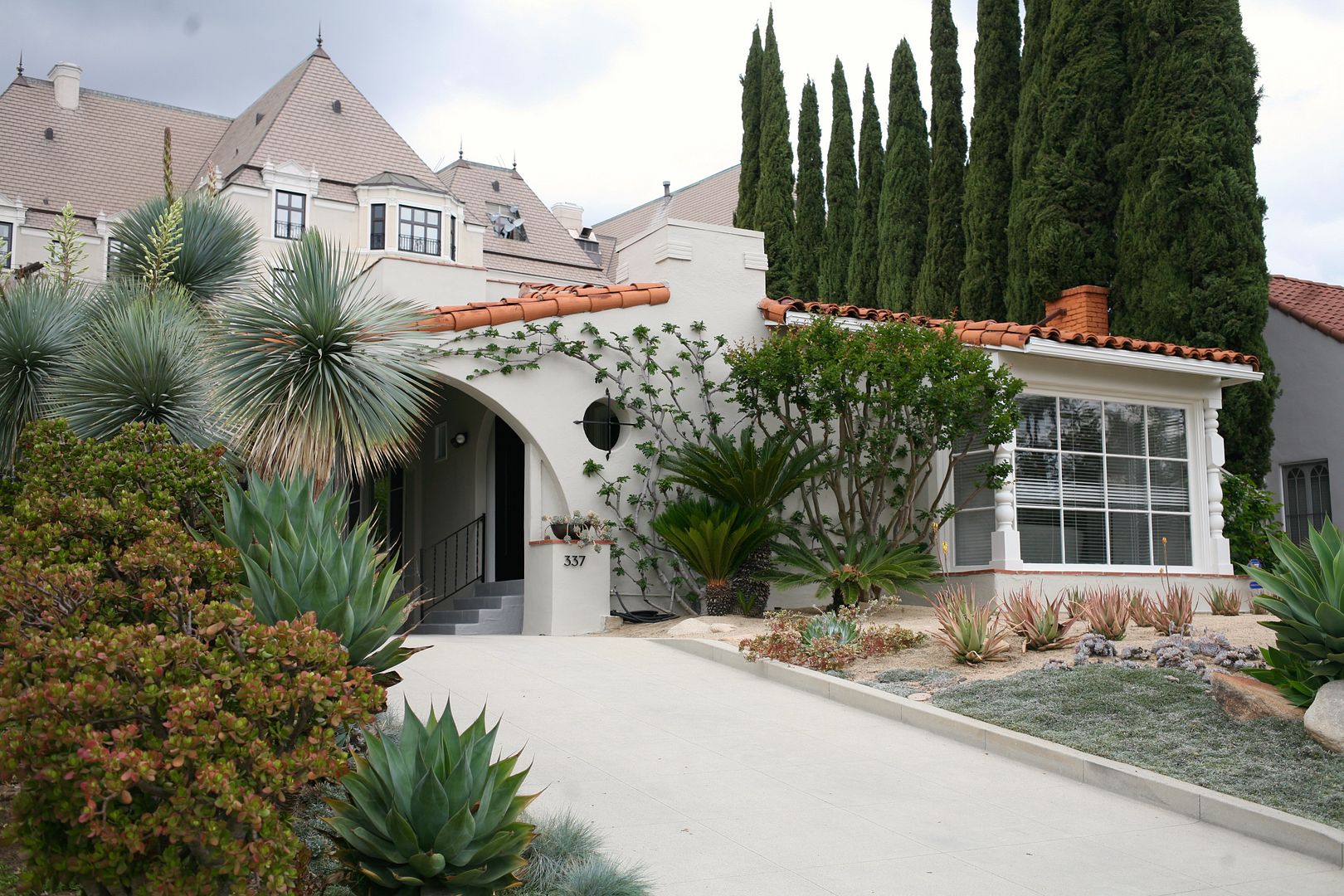 Wisely, the architecture is left to shine and not obscured by heavy foundation planting. There's a tracery of vine, cycads, and that limbed-up shrub I couldn't ID from the sidewalk.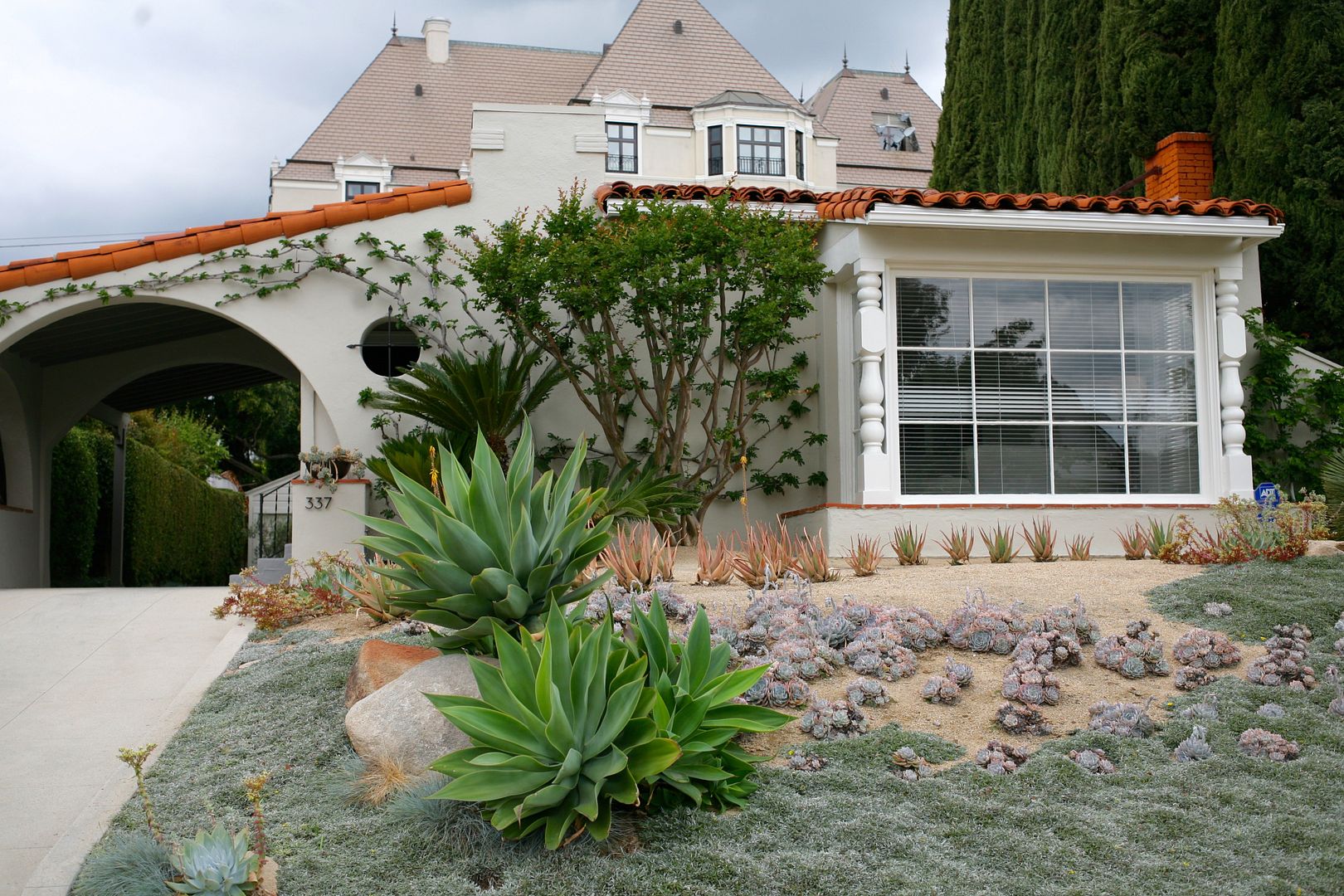 Most of the houses on this street are Spanish/Mission Revival with the occasional chateauesque property as seen looming in the background.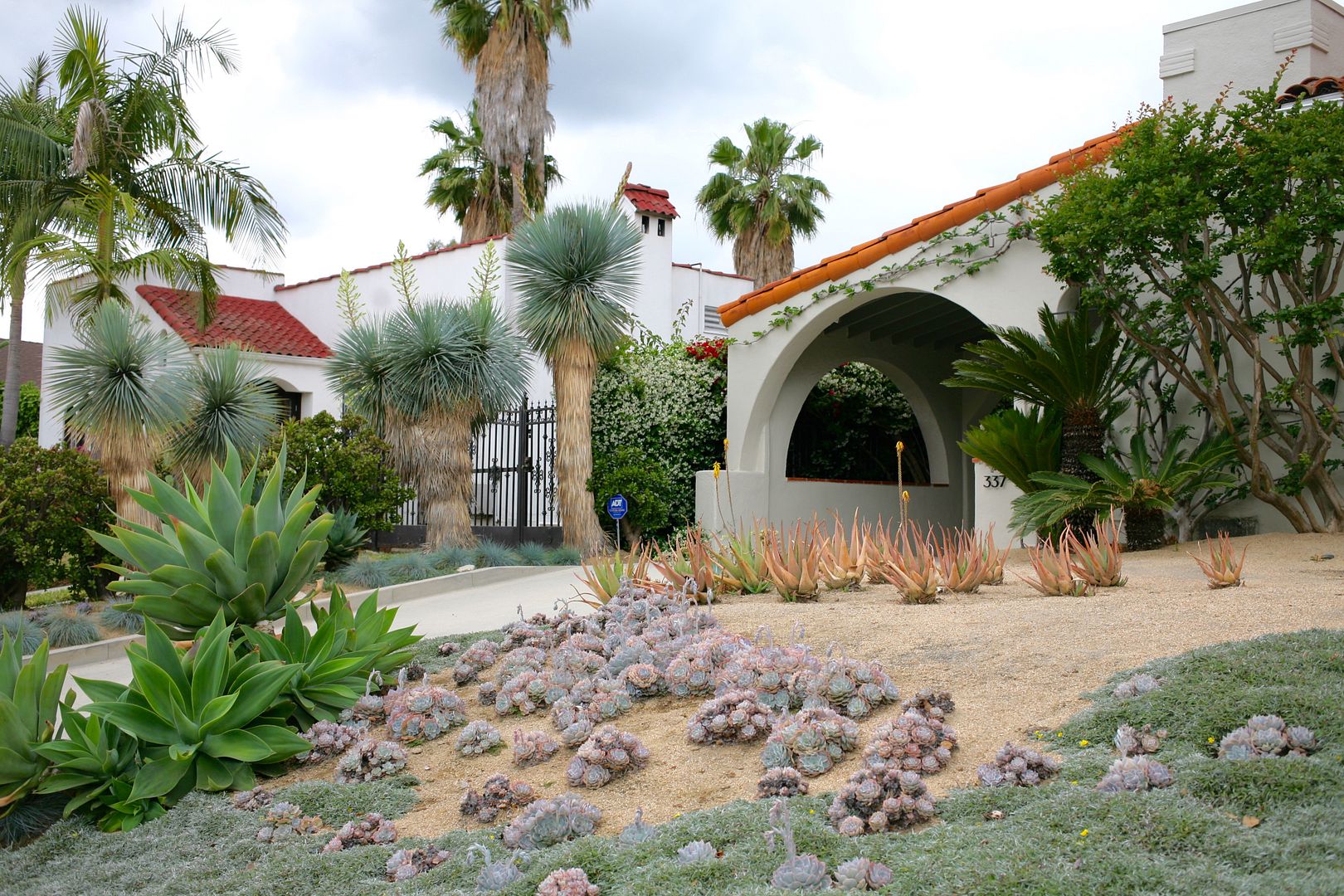 I took these photos back in April. Along with the yucca in bloom, you can see star jasmine in bloom just about mid-photo. So this is one example of what a "spring garden" looks like in Los Angeles, with succulents, cycads, yuccas, agaves, dymondia, decomposed granite mulch.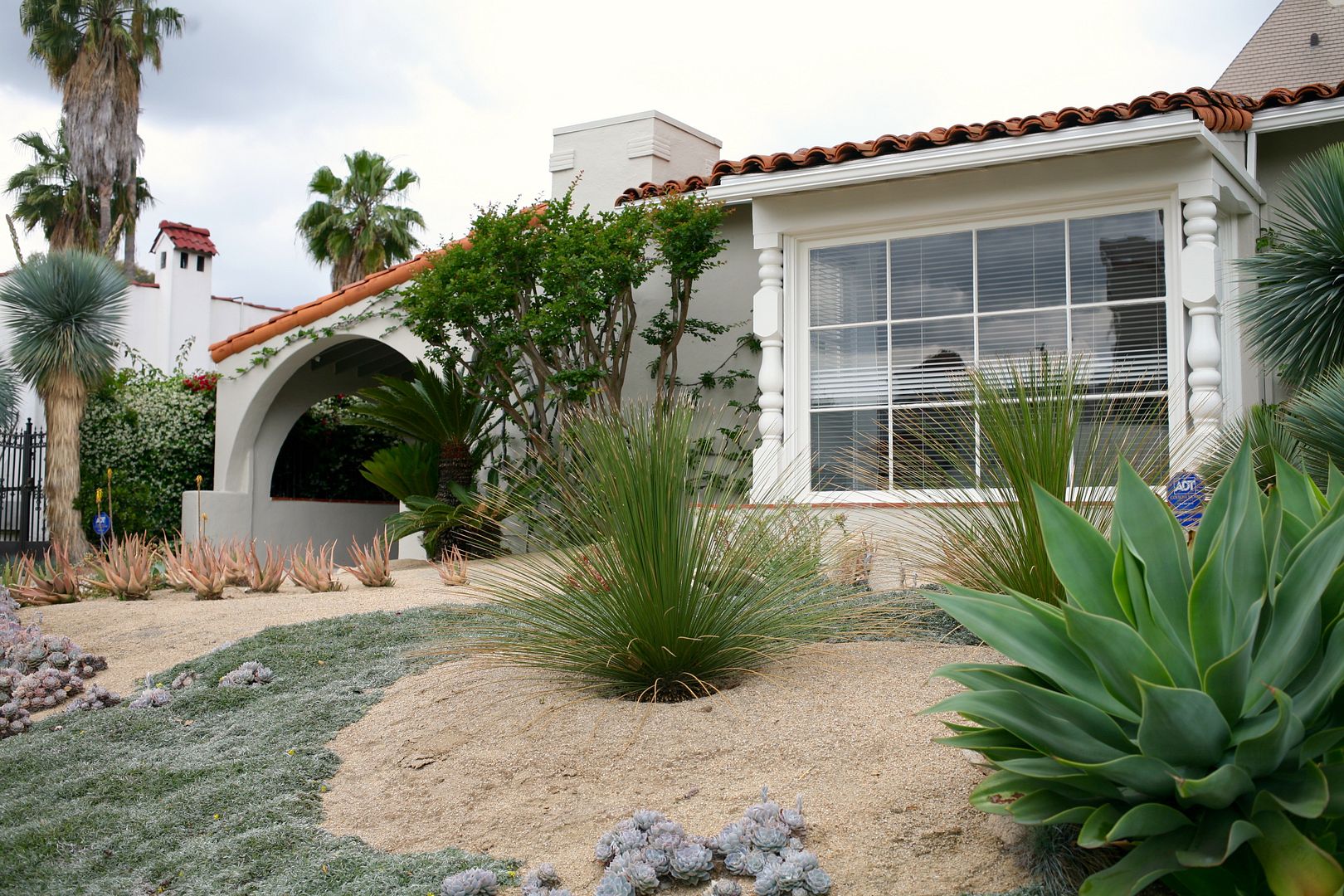 In truth, this is a dry garden that mostly ignores the seasons and will change very little throughout the year. It will effortlessly shrug off this week's temperatures in the high 90s. In this neighborhood back in April, there were also front gardens in profuse spring bloom from California natives and dry garden exotics, and I'm a fan of those as well — especially if they sneak in a Yucca rostrata or two or three…because they really do go with everything.