"The road of excess leads to the palace of wisdom…You never know what is enough until you know what is more than enough." — William Blake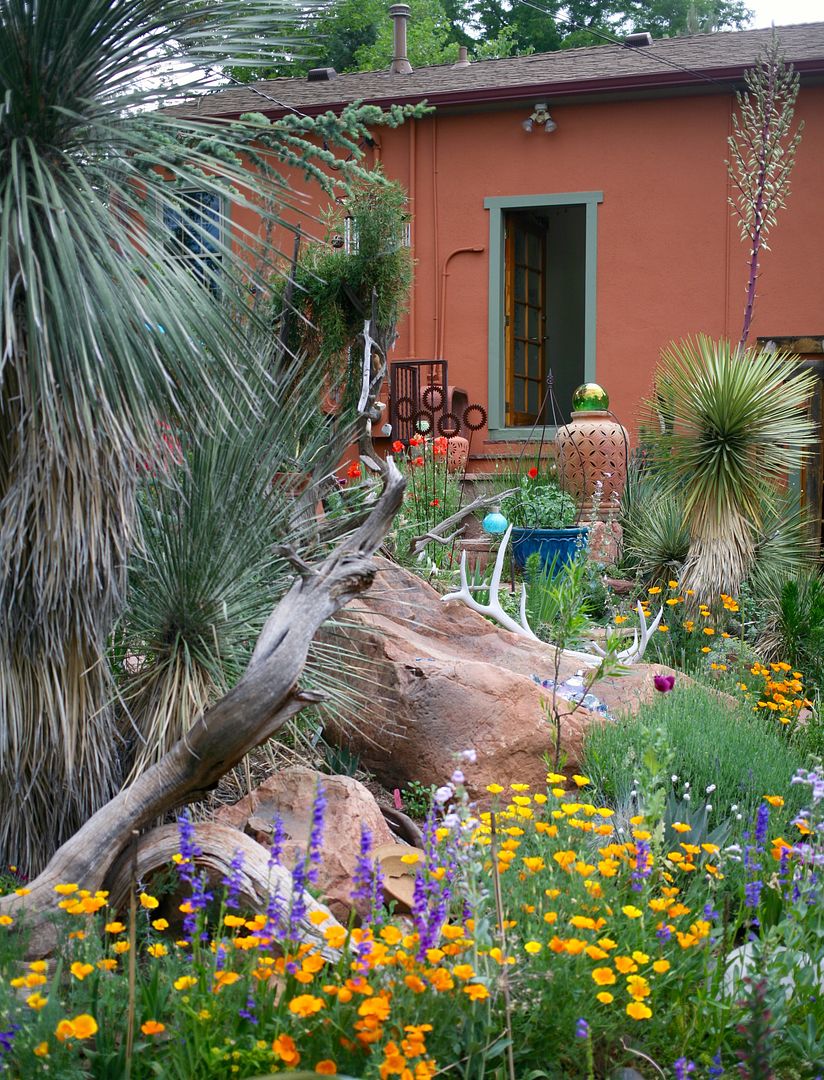 What I really enjoyed about one of the gardens I visited recently in Colorado was that it was a small garden that wanted it all and refused to say no to any of it. After a long winter, spring in this garden emerges unbowed, with a pronounced strut and swagger. Saturated colors, silky petals swooning against rusted metal, gnarled driftwood sinuously threading itself alongside narrow footpaths pressed on all sides by a profusion of flowers and emphatic spikes, with no opportunity to plant treasures among the rocks and stones left unturned. The owners are clearly having a blast and their enthusiasm is entirely infectious. Exuberant, maximalist, raucous, it was difficult to point a camera without interrupting a sight line or industrial salvage vignette.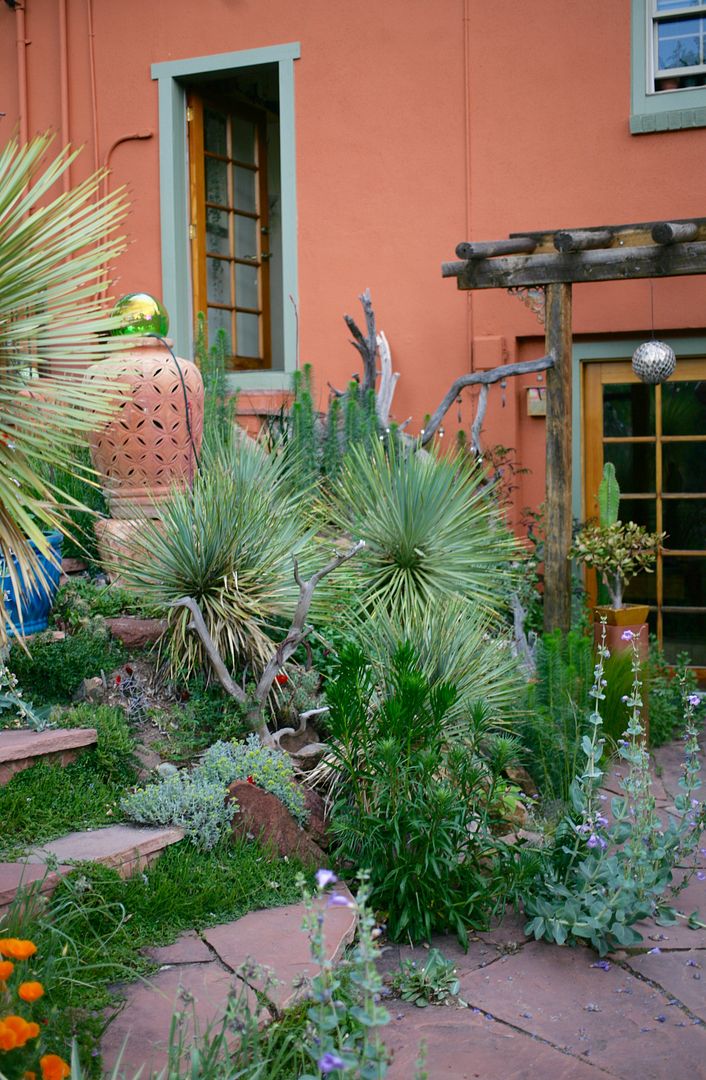 This garden flamboyantly courts excess like poppies shamelessly court honeybees. And it's obvious this is not mere cheerful naivete at play. There's a knowingness to the extravagance, the profligate gestures. For one thing, the command of the planting was first rate — irises, oriental poppies, Shirley poppies, California poppies, alliums, larkspur, columbines, all the sexpots of spring were here, all doing precisely what they had been asked to do. One of the owners, Dan Johnson, has spent his lifetime in gardens, the last 22 years with the Denver Botanic Gardens. Home is clearly where he lets his hair down.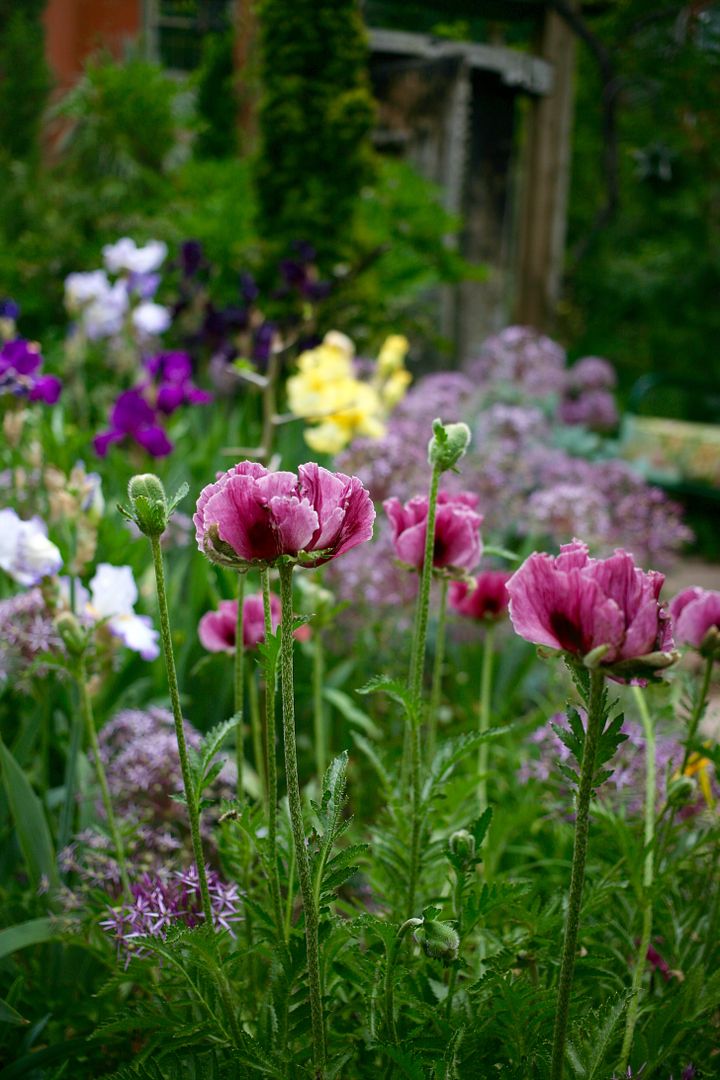 "Curator of Native Plants and Associate Director of Horticulture, [Dan] has been at the Gardens since 1996. Though much of his focus is on xeric and native plants and naturalistic design, his work has included all corners of the Gardens. He has been involved with Plant Select since its debut in 1997. His horticultural exploration has included all four of the world's Steppe regions and beyond, including the western US, South Africa, Argentina, Spain and Pakistan. Publications include the revised and expanded "Meet the Natives" wildflower guide, "Steppes" and many articles in gardening periodicals." DBG Horticulturalist's Bios
Sounds like a sober, all-business, scholarly type of fellow, right? If so, the garden completely blows that cover.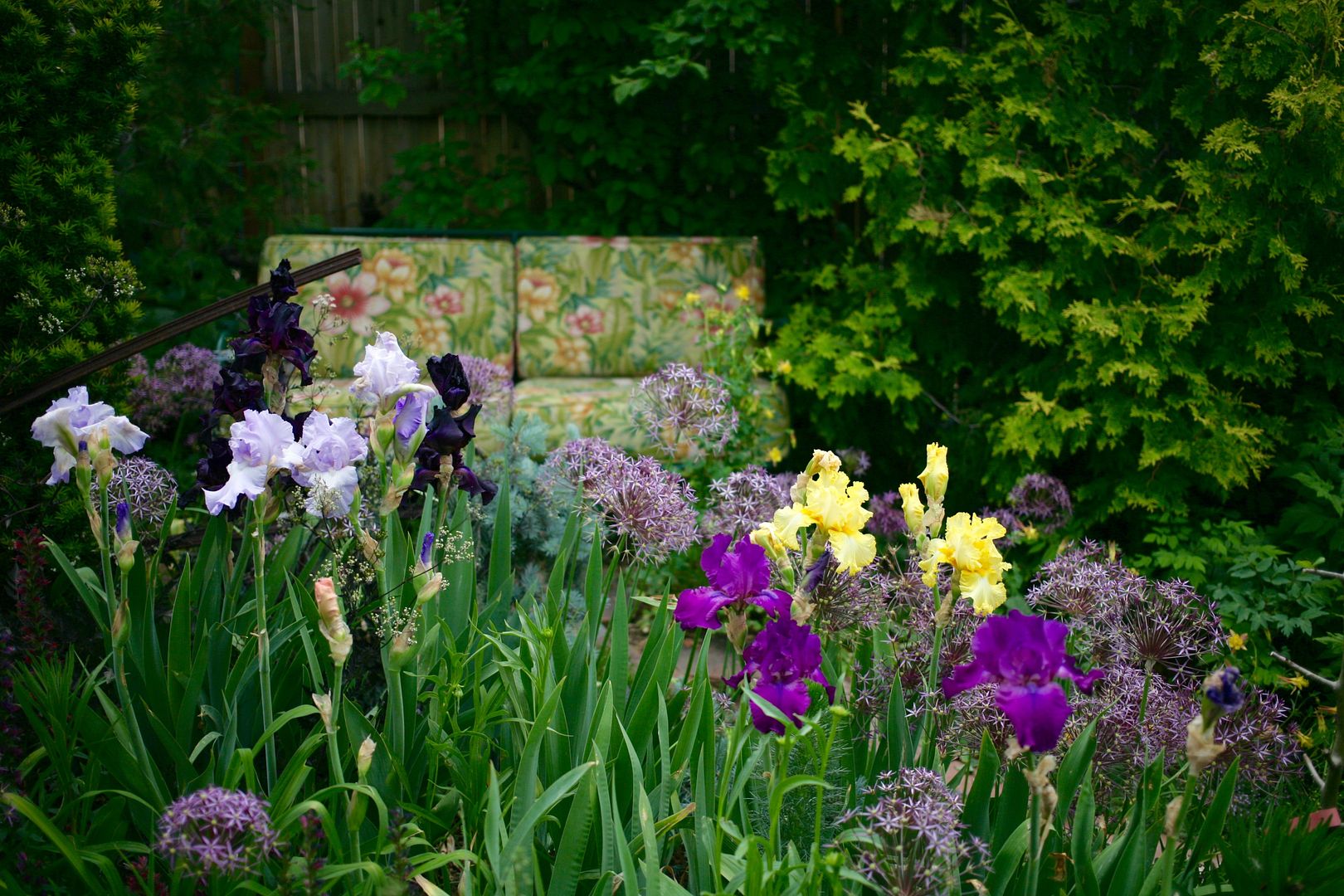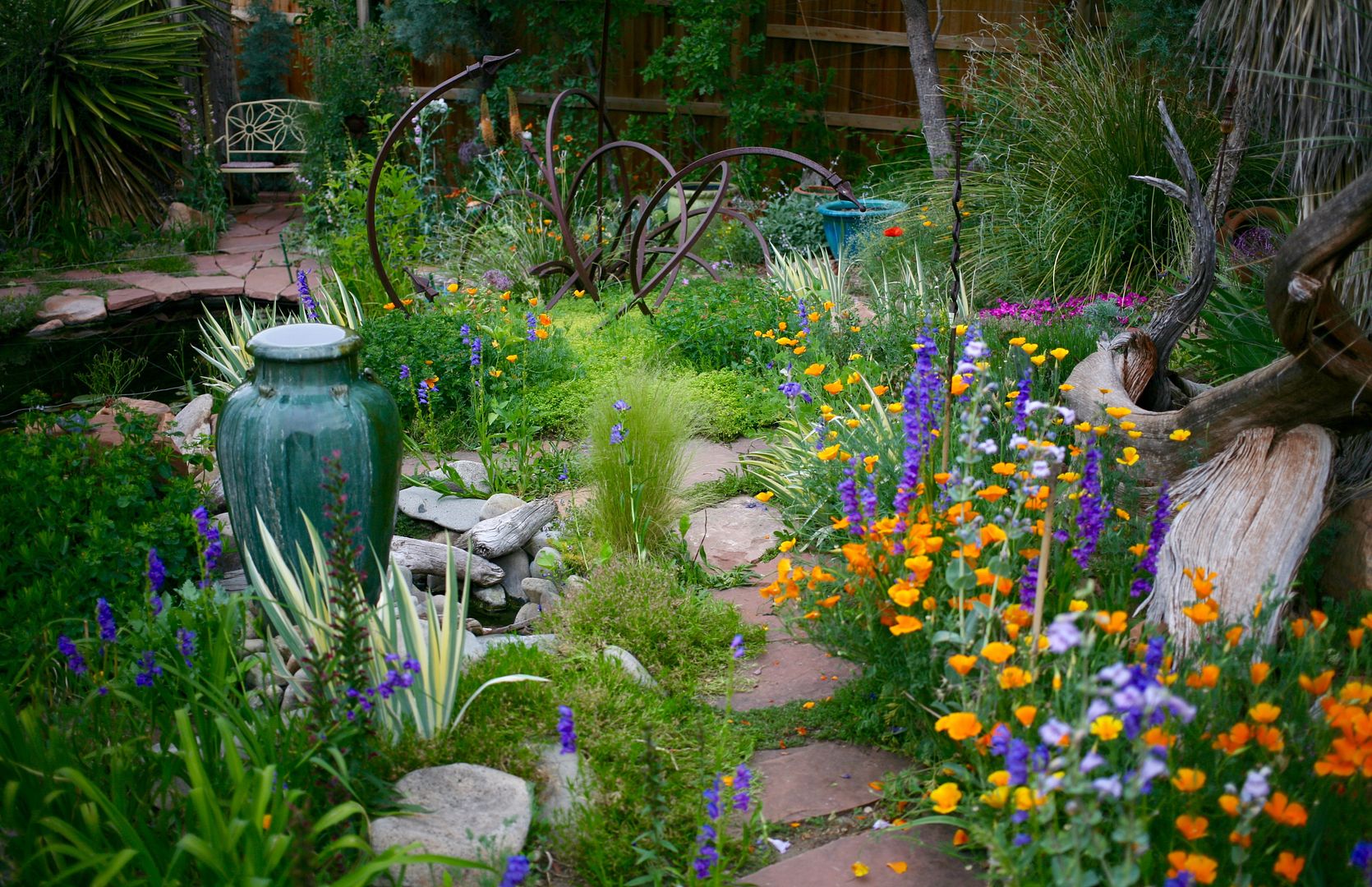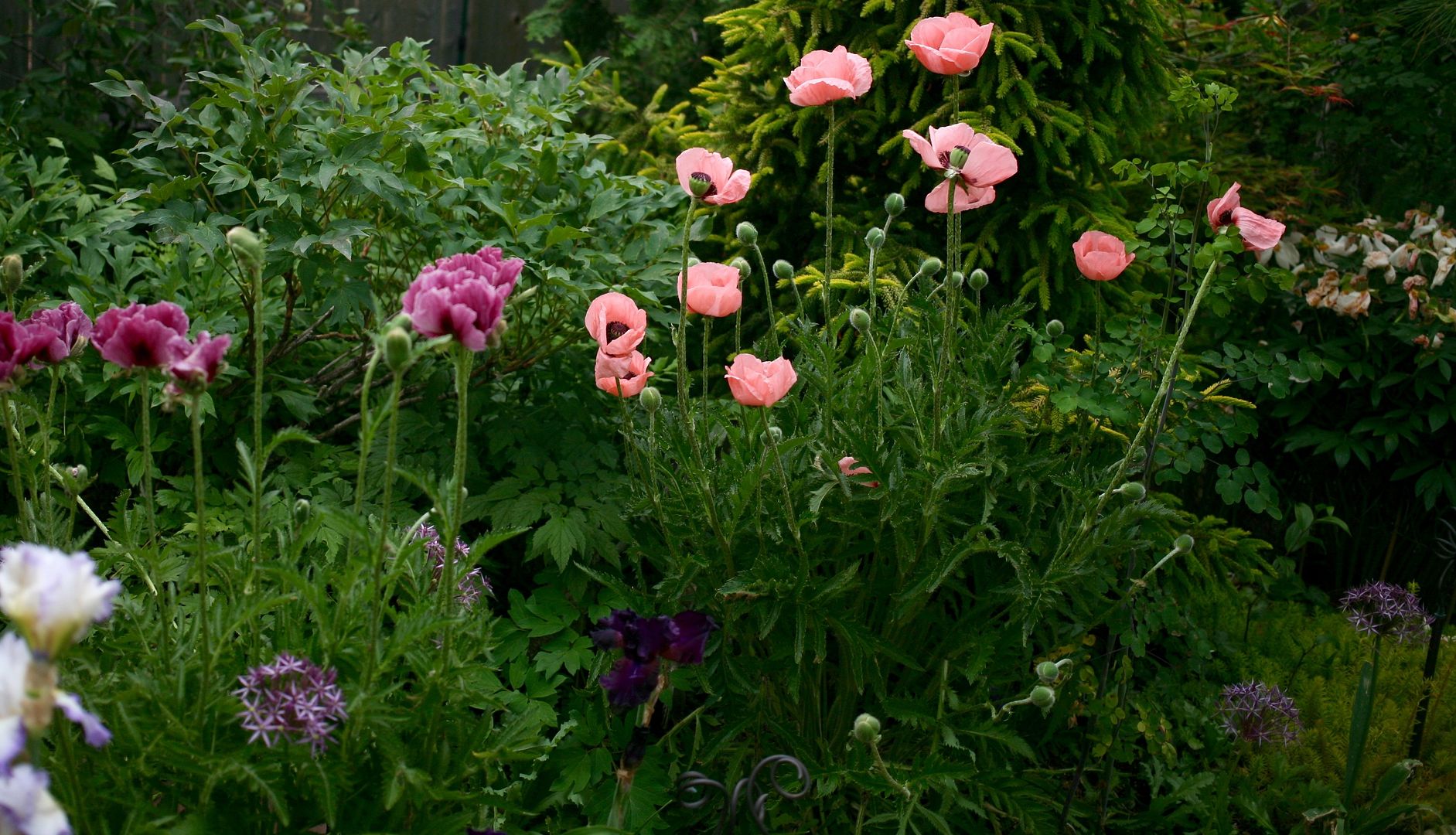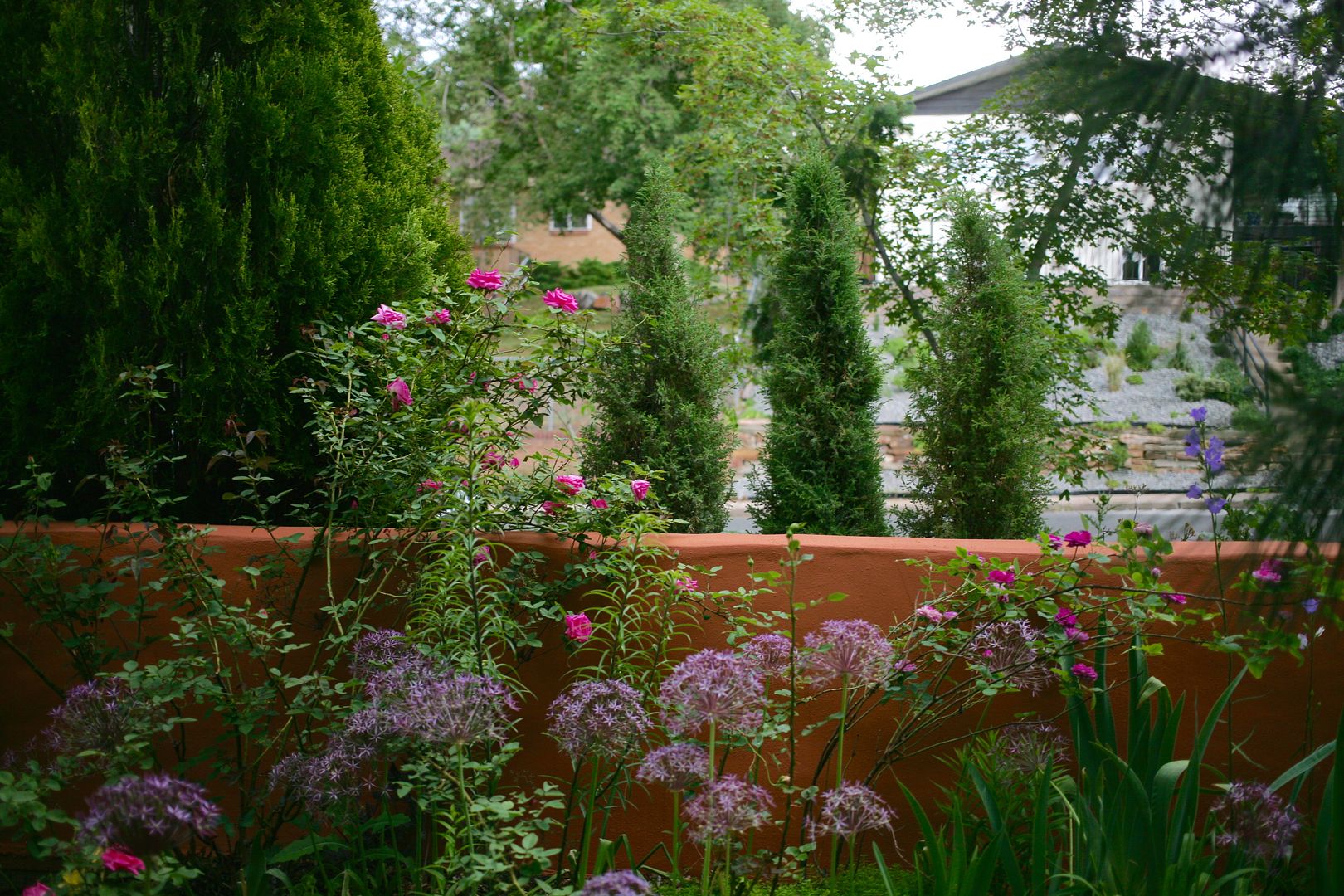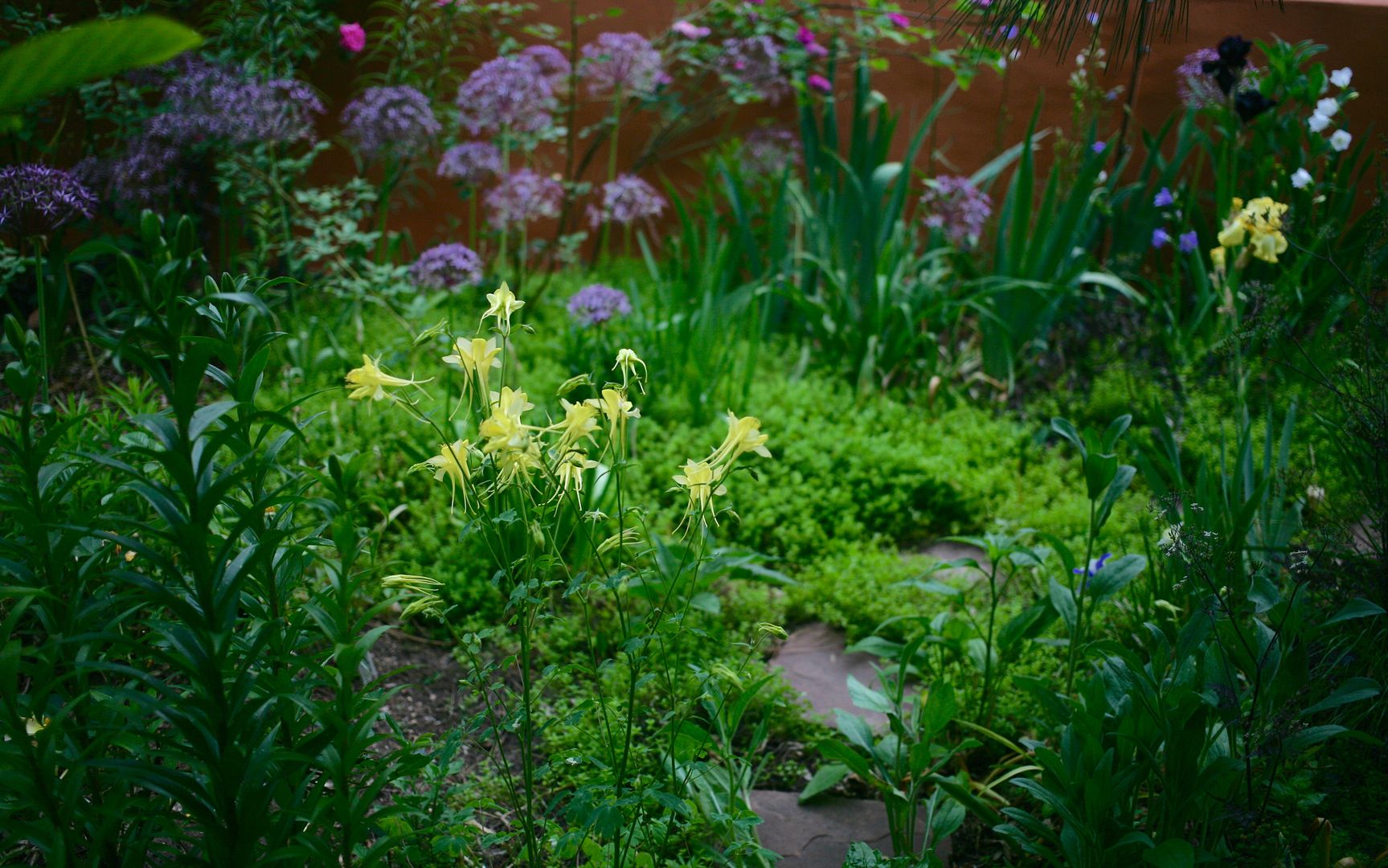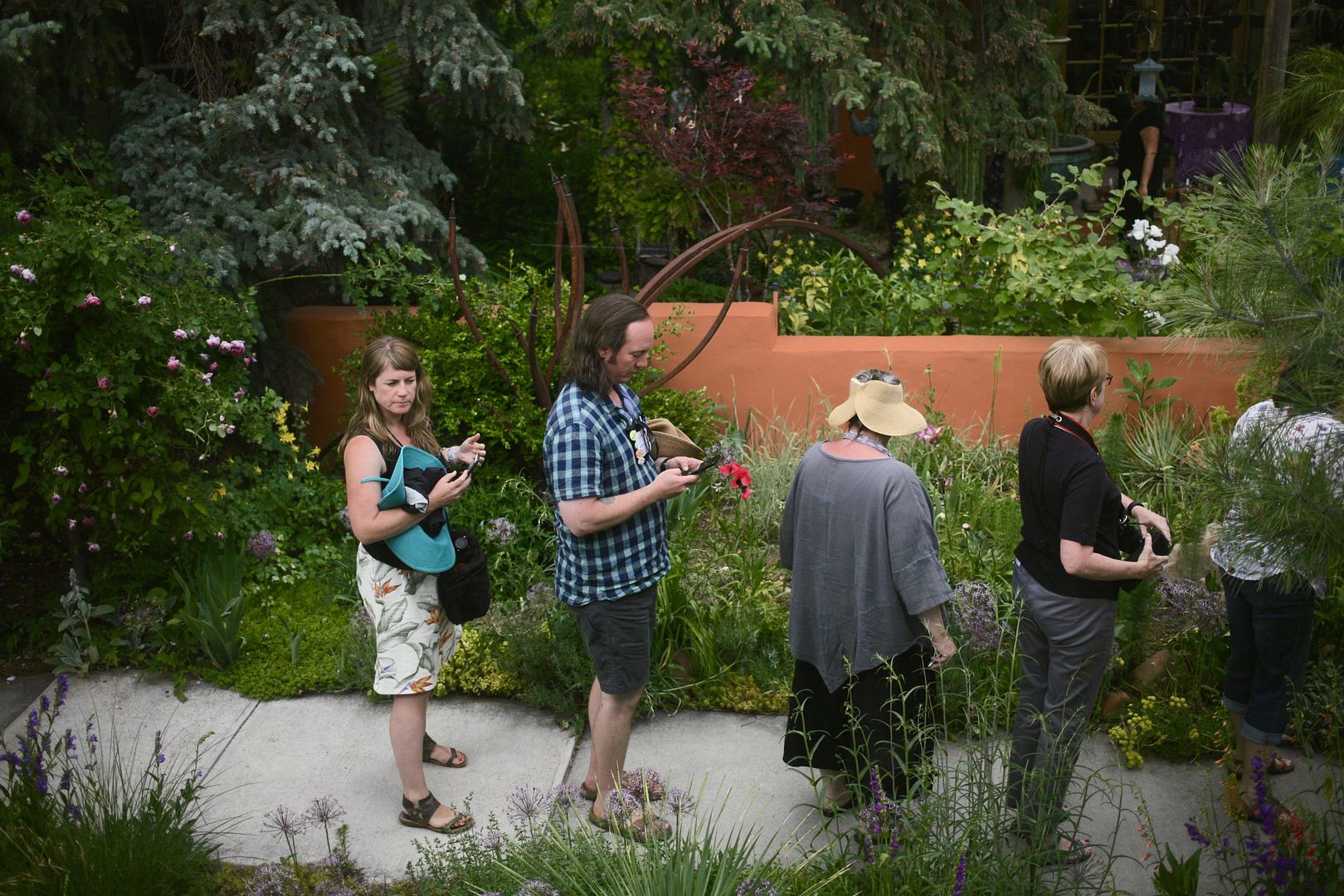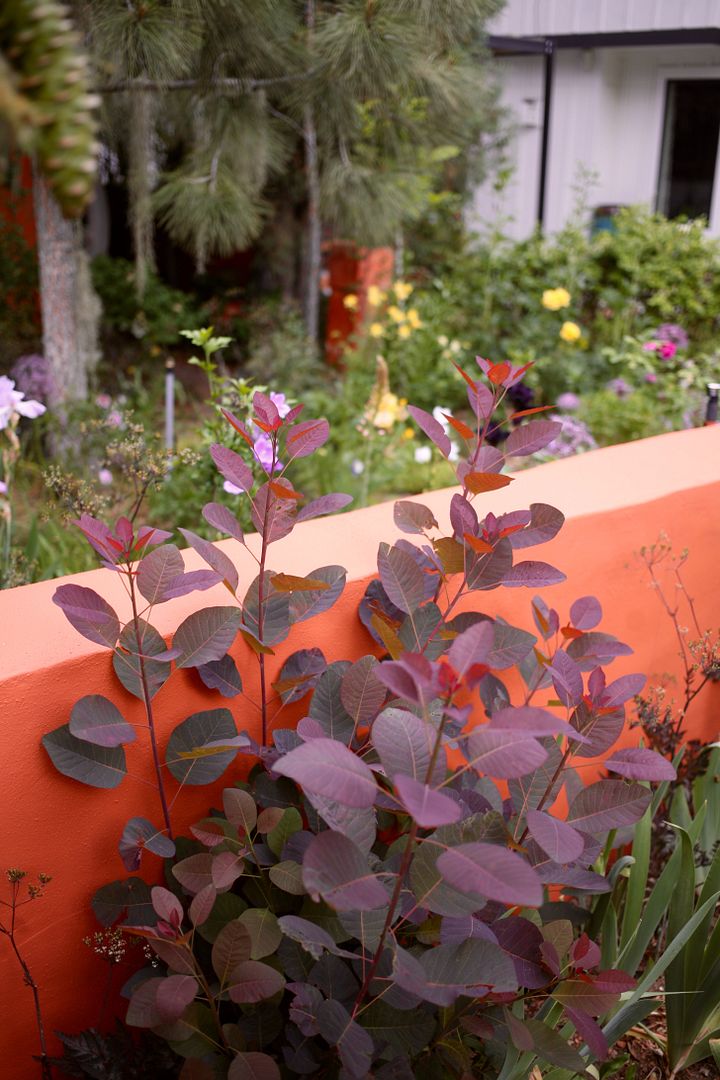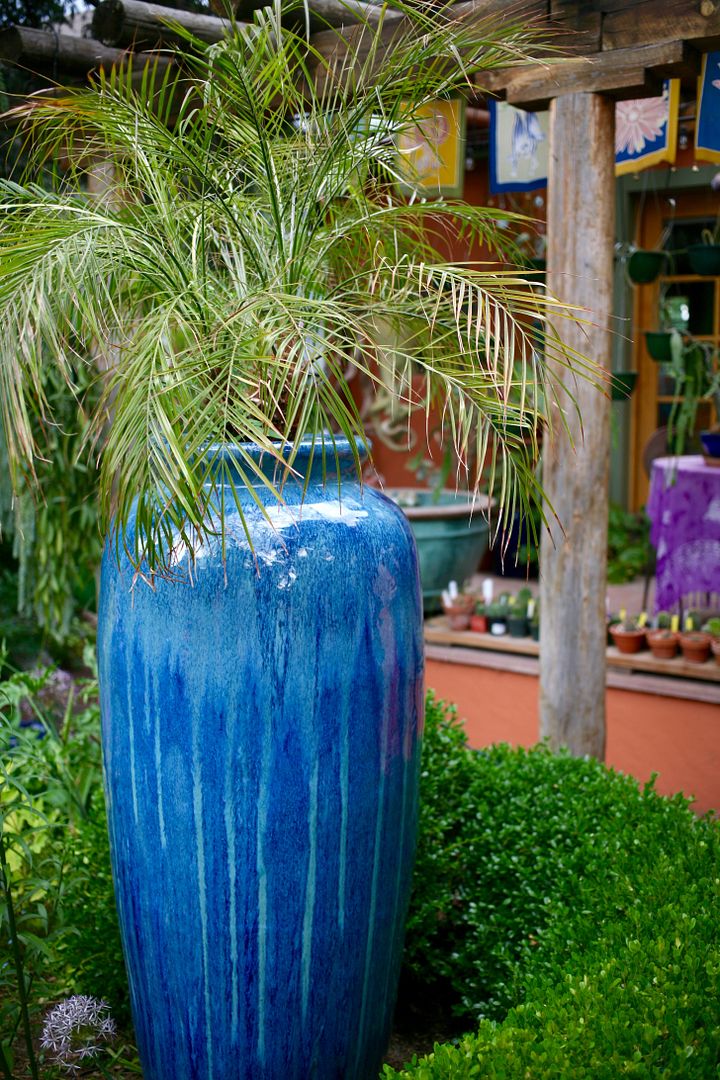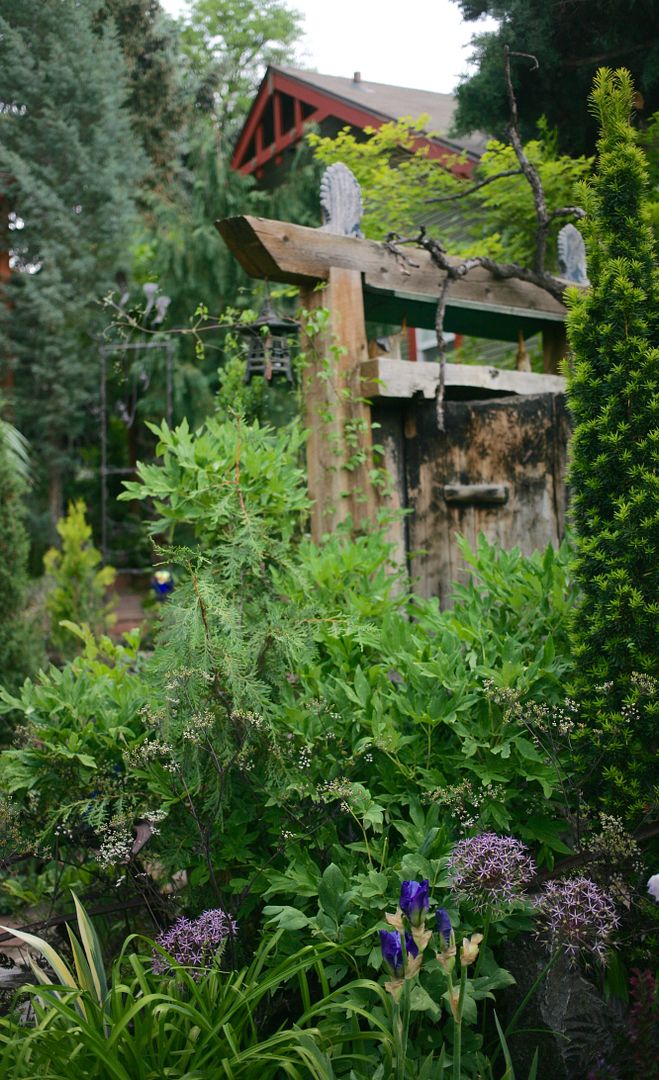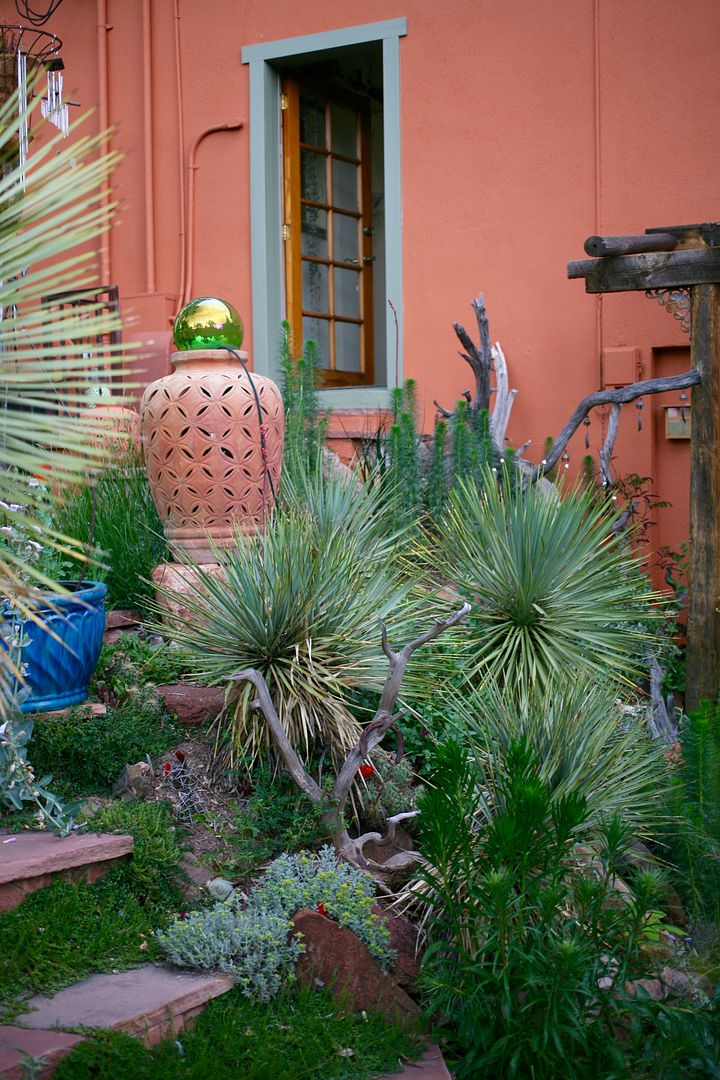 I don't know about you, but I'm definitely feeling a southwest influence too, in the paint colors, stucco walls, the sotols and agaves…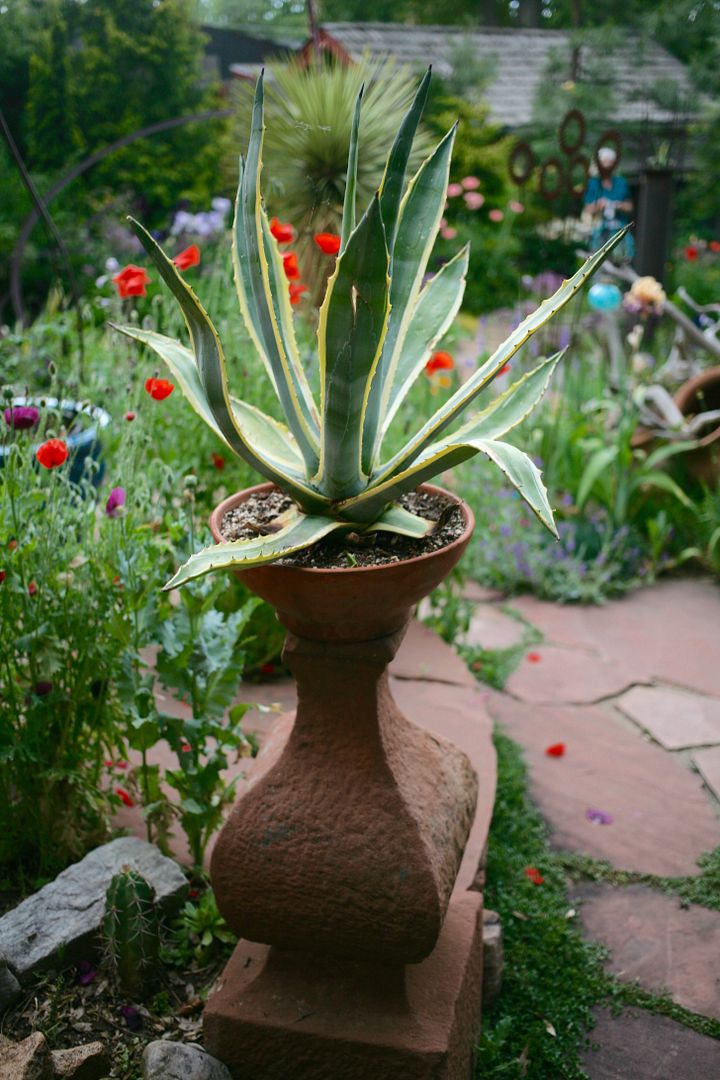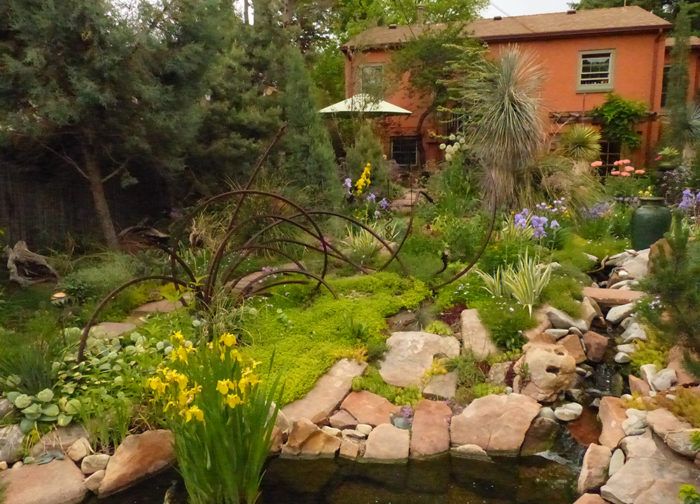 I found a reference in a Fine Gardening article that there is (or was) a garden in Tucson, Arizona too. A single reference. And now I can't stop imagining what a Tucson garden by these two must look like…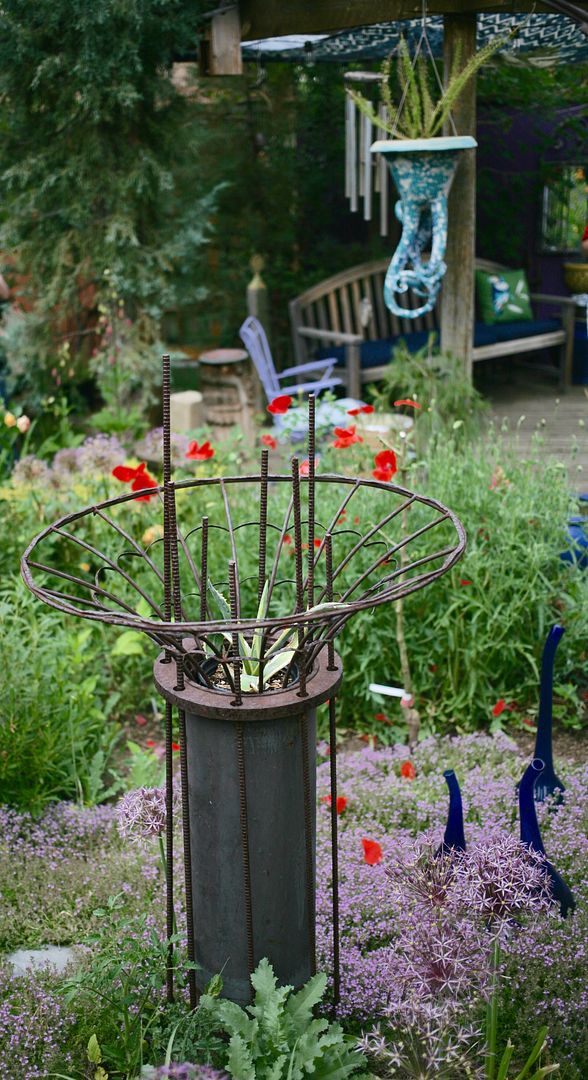 ( garden visit made possible by one of the best garden tours around, the Garden Bloggers Fling)