These stacked spheres are currently the stony exclamation points embellishing Dustin Gimbel's Southern California garden/design laboratory/plant nursery.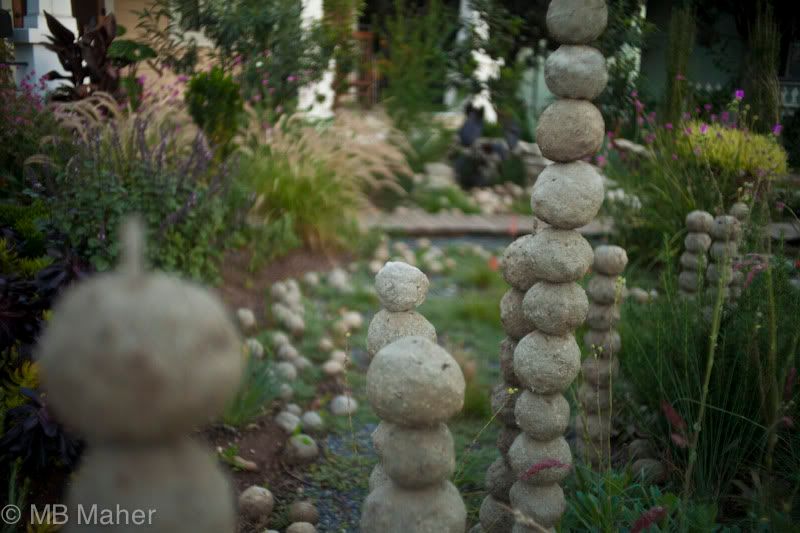 Dustin has described his fascination with the geologic anomaly of concretions on his blog non-secateur and how his obsession with them led him to a concretion homage, these spherical eruptions in the front garden, which he is experimenting with in anticipation of a coming project for a client.
MB Maher visited earlier in the week, and then Dustin gave me a tour this afternoon and generously loaded me up with plants to take home. Don't ever admire a plant in his garden unless you're prepared to have it ride shotgun on the way home. Thanks, Dustin!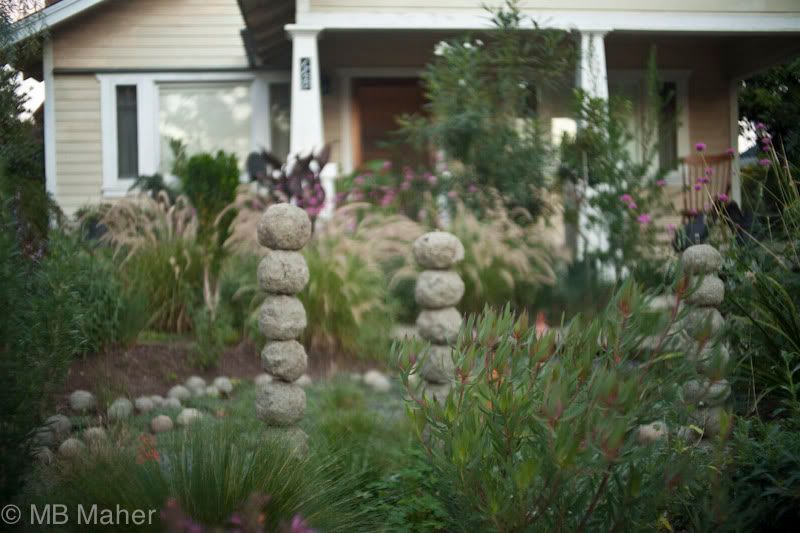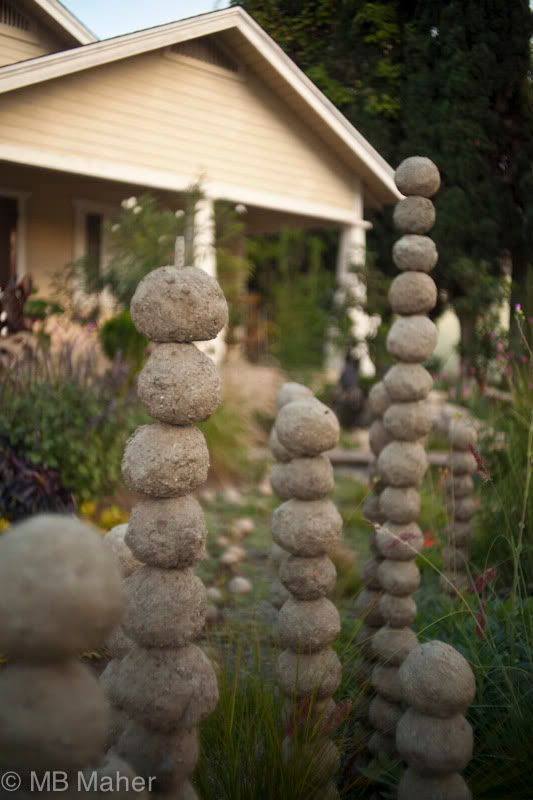 Left foreground, Senecio anteuphorbium, with dark aeoniums behind.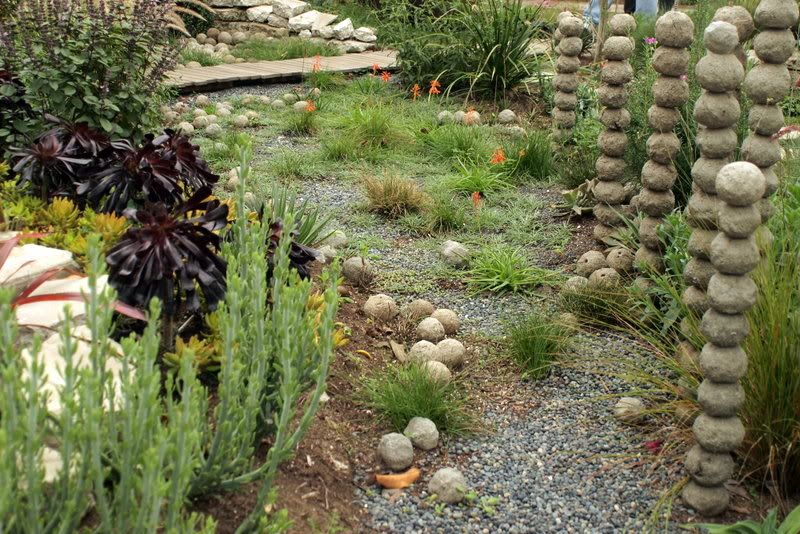 Dustin's own gorgeous selection of the dwarf fountain grass, Pennisetum 'Eaton Canyon,' which he has named 'White Dwarf,' is destined to be a classic. Manageable size, great flowering, a beautiful landscape grass. Keep an eye out for this one at nurseries soon.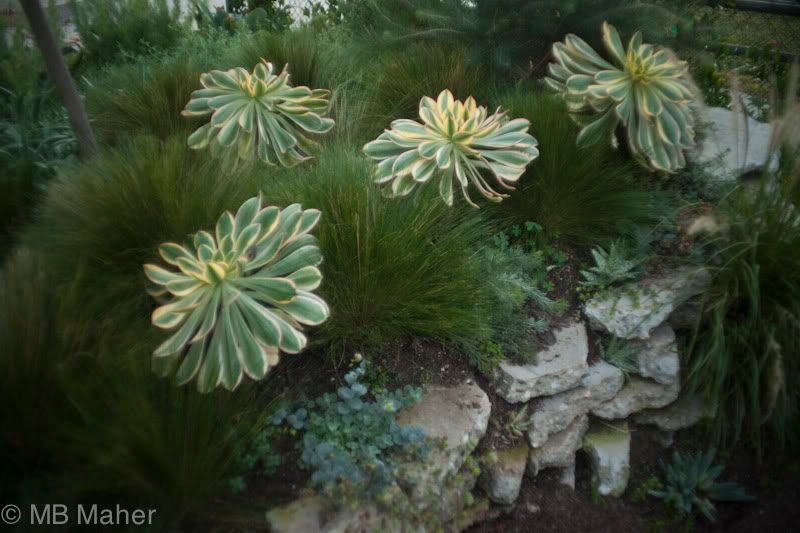 Cascade of silvery leaves on the right is Acacia pendula.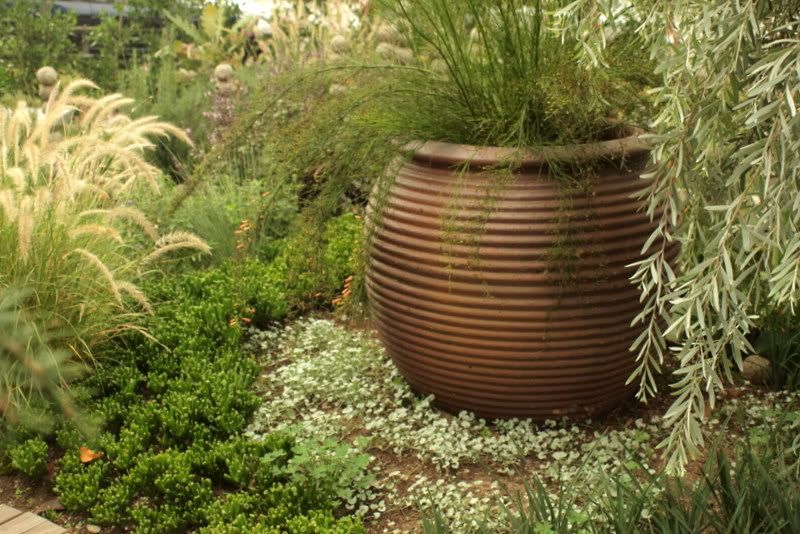 Echeveria gigantea
And we can't leave Dustin's garden without another look at his now iconic variegated St. Augustine turf ottoman, which gives new meaning to "lawn furniture."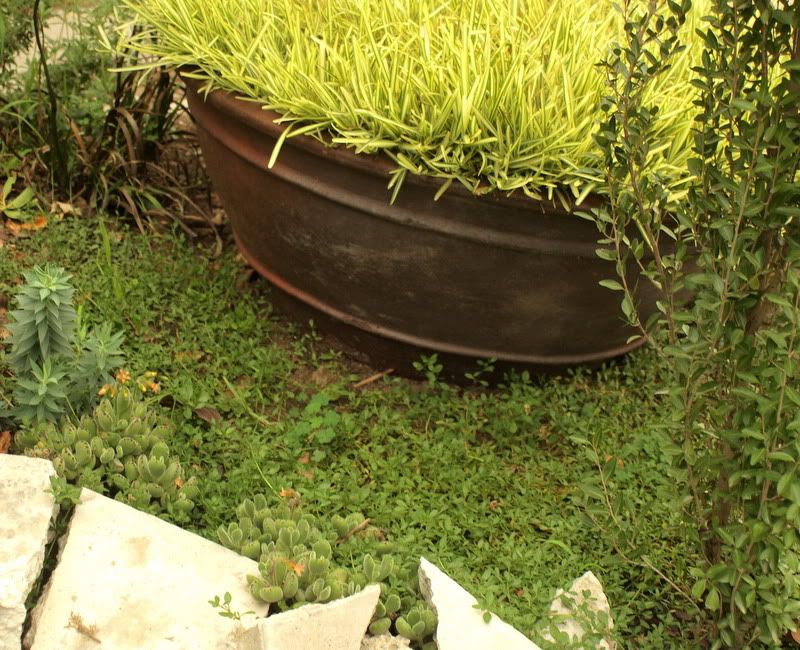 For those who feel they're not quite ready to part with a lawn because they still need it under their back for an occasional bout of cloud gazing, perhaps a turf chaise lounge or ottoman would do just as well.