Longwood was full of "firsts" for me: My first Dutch Elm, the last lone sentinel remaining of a row of elm destroyed by Dutch Elm disease. My first Cornus kousa.
My first Copper Beech, Fagus sylvatica.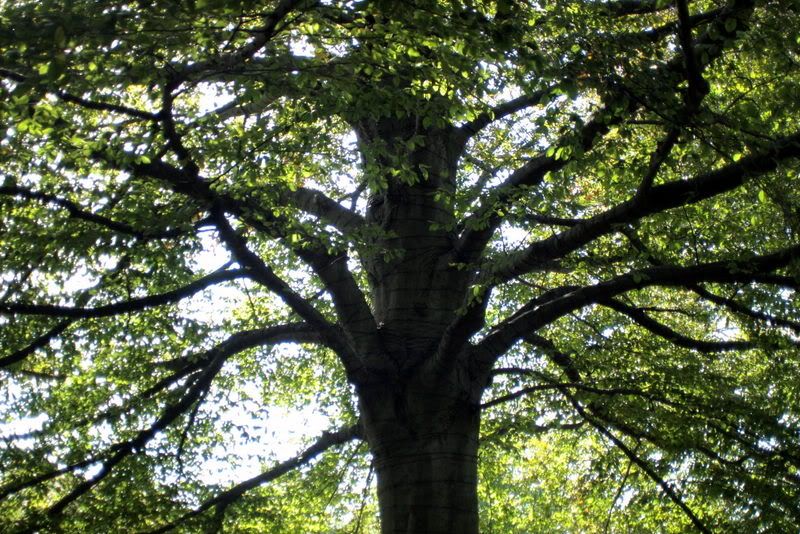 But amongst all these firsts were some familiar faces. For instance, the tender salvias that bloom in fall. Tender for Longwood, perennial for me in zone 10.
And here again Longwood surprised: I have never seen these salvias grown so well before.
Salvia elegans 'Golden Delicious,' a long double border of them. I wonder what summer offering they replaced and how large they were when planted out for this fall show. Lots of wondering going on at Longwood.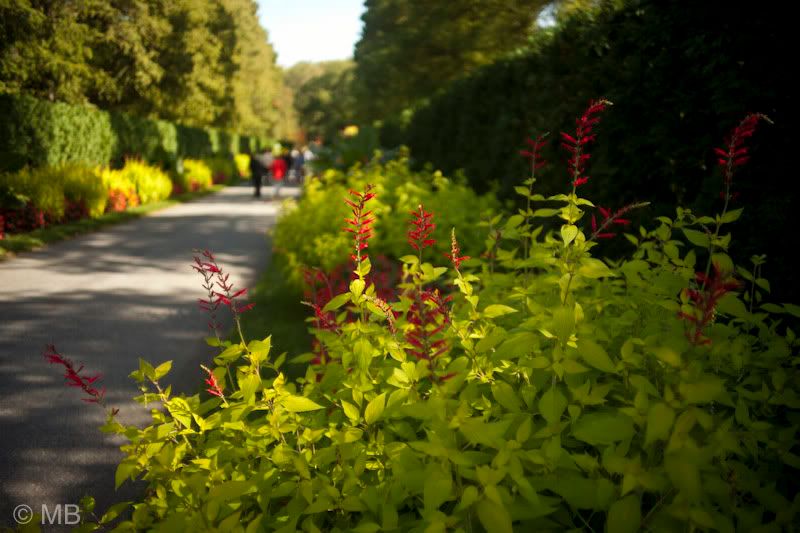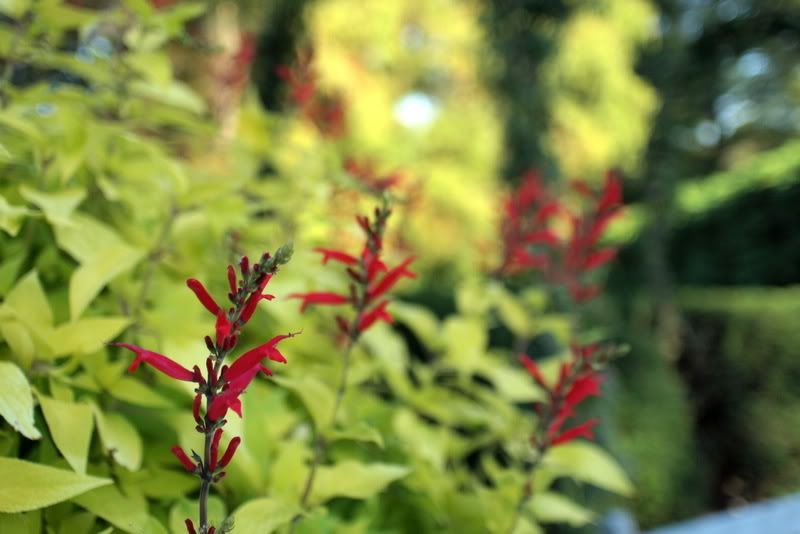 Salvia van houttei or one of its cultivars, never an easy salvia to grow. For me, at least.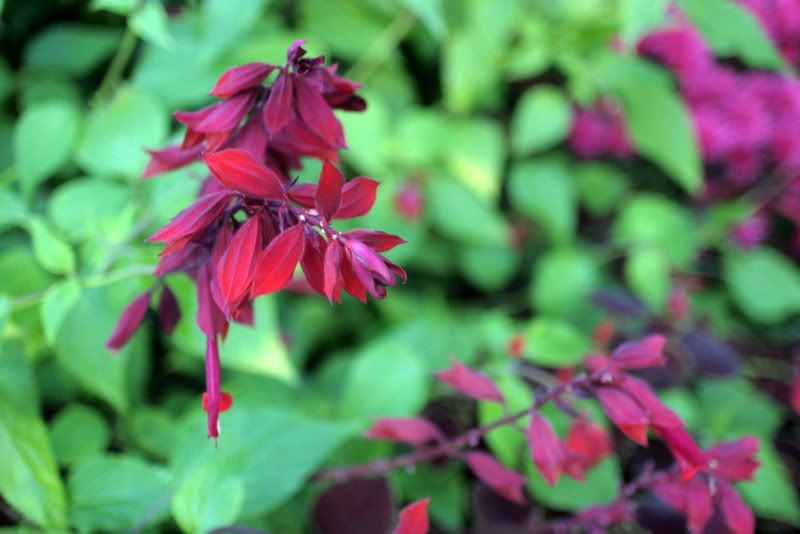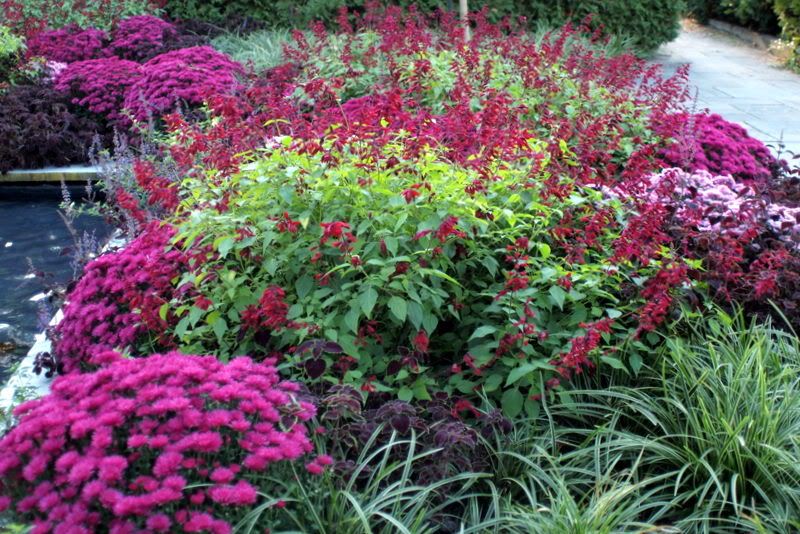 It's not just the blemish-free leaves, where no insect has ever clamped teeth. It was the uniformity in the size of the plants, the abundance of bloom, the clearly visible knowledge of when and how to prune, what time to plant out to achieve optimal results. This little courtyard with central fountain was planted entirely in deep reds, using the Salvia van houttei, claret and ruby-colored bedding chrysanthemums, burgundy-leaved coleus, and chased with silvery liriope. Some of my companions found it over the top and garish, but this is the kind of seasonal, bedding-out display that a garden with such horticultural skill and resources simply must do because they alone can do it. Personally, I'd ditch the mums and plant grasses with this spectacular salvia, but I have to admit this almost old-fashioned show of plantsmanship and rich concentration of color was thrilling. By daylight the courtyard did seem flat, but at twilight the deep reds smoldered. I had to be torn away from this little courtyard at closing time.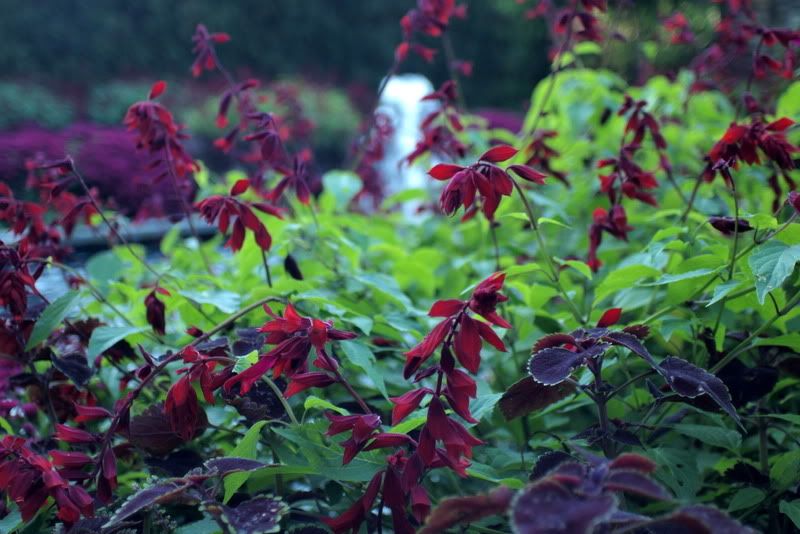 Salvia involucrata, the rosebud sage. Never an easy salvia to grow. For me, at least.
There were yards and yards of these rosebud sages.
I always get massive amounts of leaf, sprawling growth, and little bloom that's not molested by some budworm.
Salvia 'Mulberry Jam,' an involucrata hybrid. Never an easy….etc.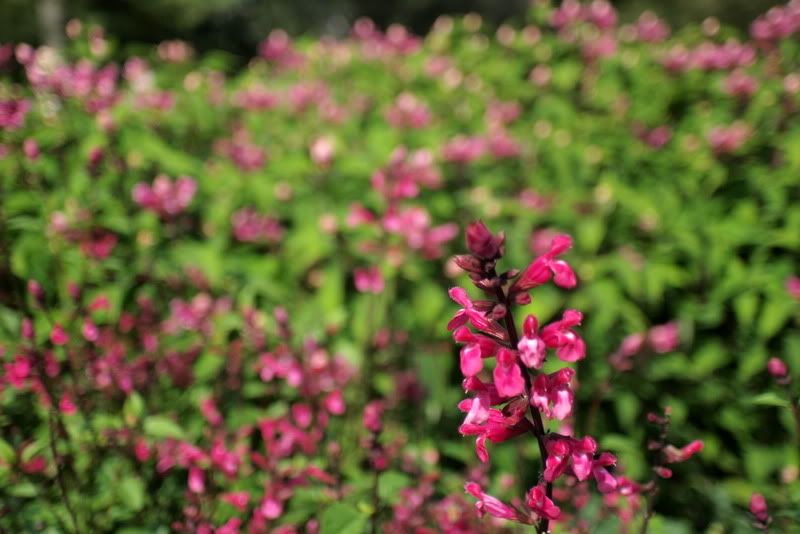 The familiar Salvia leucantha, familiar yet entirely new when backed by rusty-golden fall foliage.
This salvia is mostly poorly grown in Southern California, because rarely is it pruned back hard in spring but left to grow gangly and bare at the base.
Possibly a case of horticultural familiarity breeding contempt. Here at Longwood it is recognized for the treasure it is.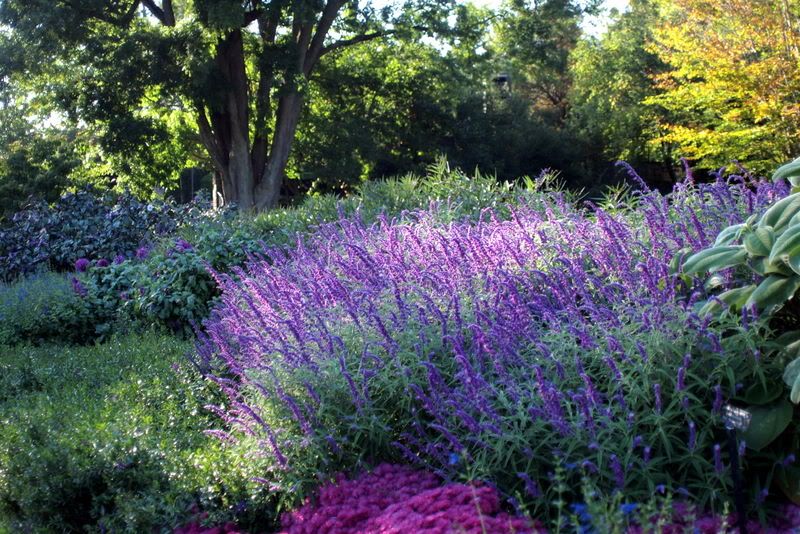 Salvia leucantha again, with possibly Salvia guaranitica in the foreground and the plush leaves of tibouchina to the sides.
(The leaf seems too stiff for guaranitica, so I'm not sure at all about this ID. Seemed too short to be S. patens.)
With tibouchina, agastache, and possibly veronicastrum in the background. Or maybe it's vitex. I wonder if the tibouchina's purple flowers failed to show.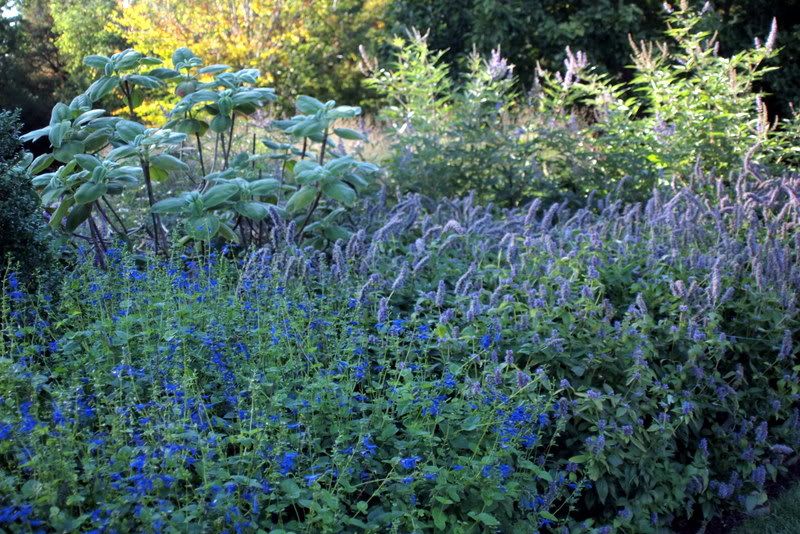 Flowers or not, the tibouchina's big, felty leaves are safe harbor for the eye adrift in an endless sea of blue.