Leaving the bizarro world aside for the moment, and desperately clinging to the bright side, at least this unusual March has been a good month for rain in Los Angeles. We're just about an inch below average, which is great for the spring garden tours (if they hadn't been cancelled…)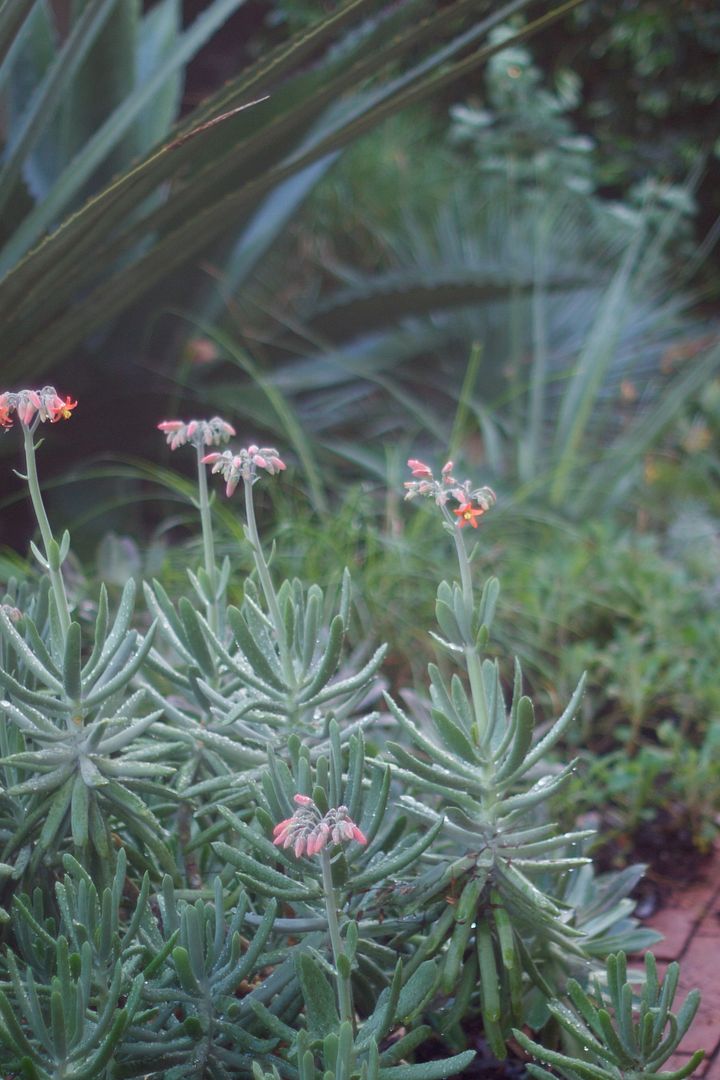 In the front garden, this brawny, chunky succulent has taken over a big swath of ground. For now I like having more of the same plant as opposed to an intricate tapestry, but that could change. When it's in bloom, like now, I especially appreciate the multiple statuesque stems with mop-topped apricot bells.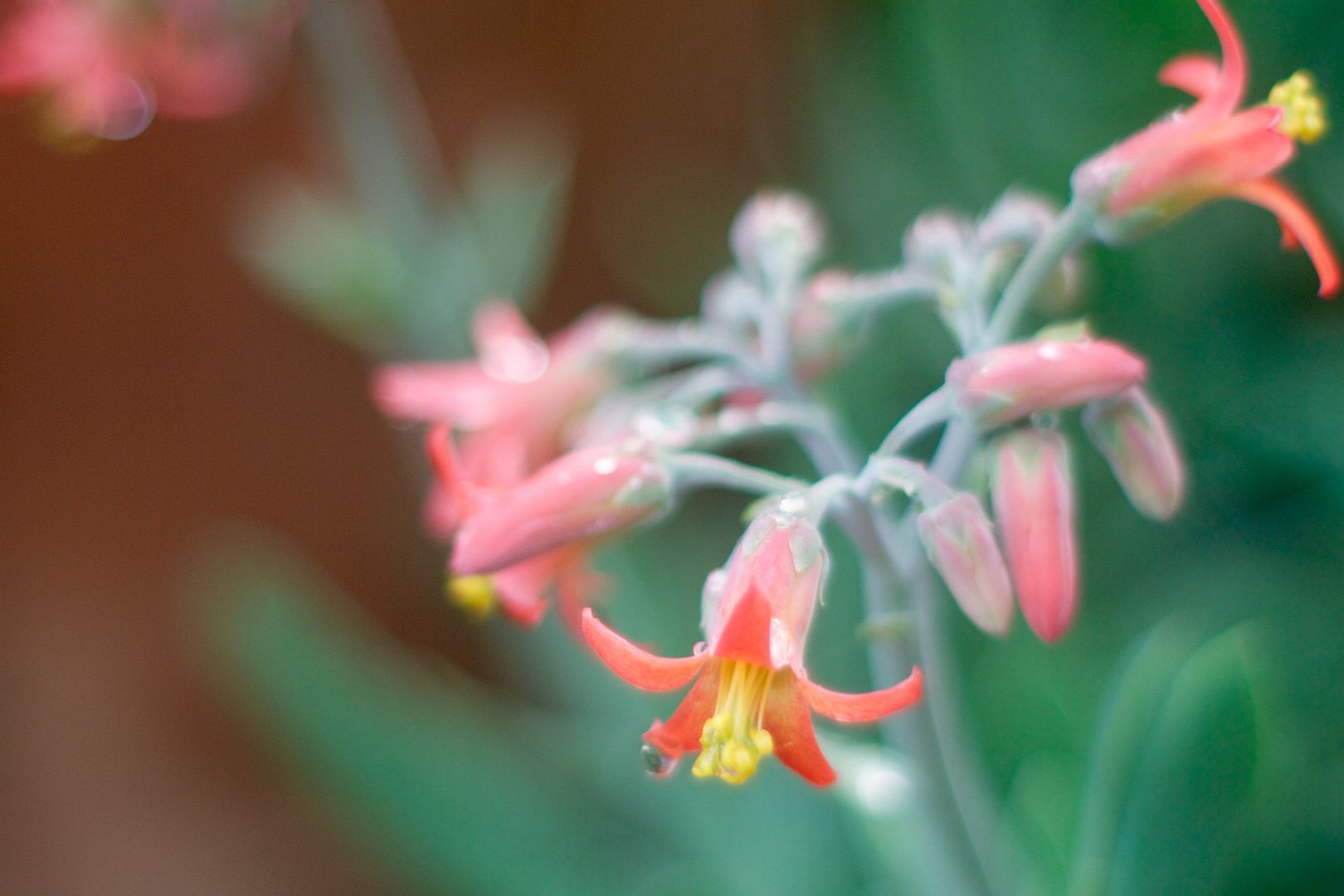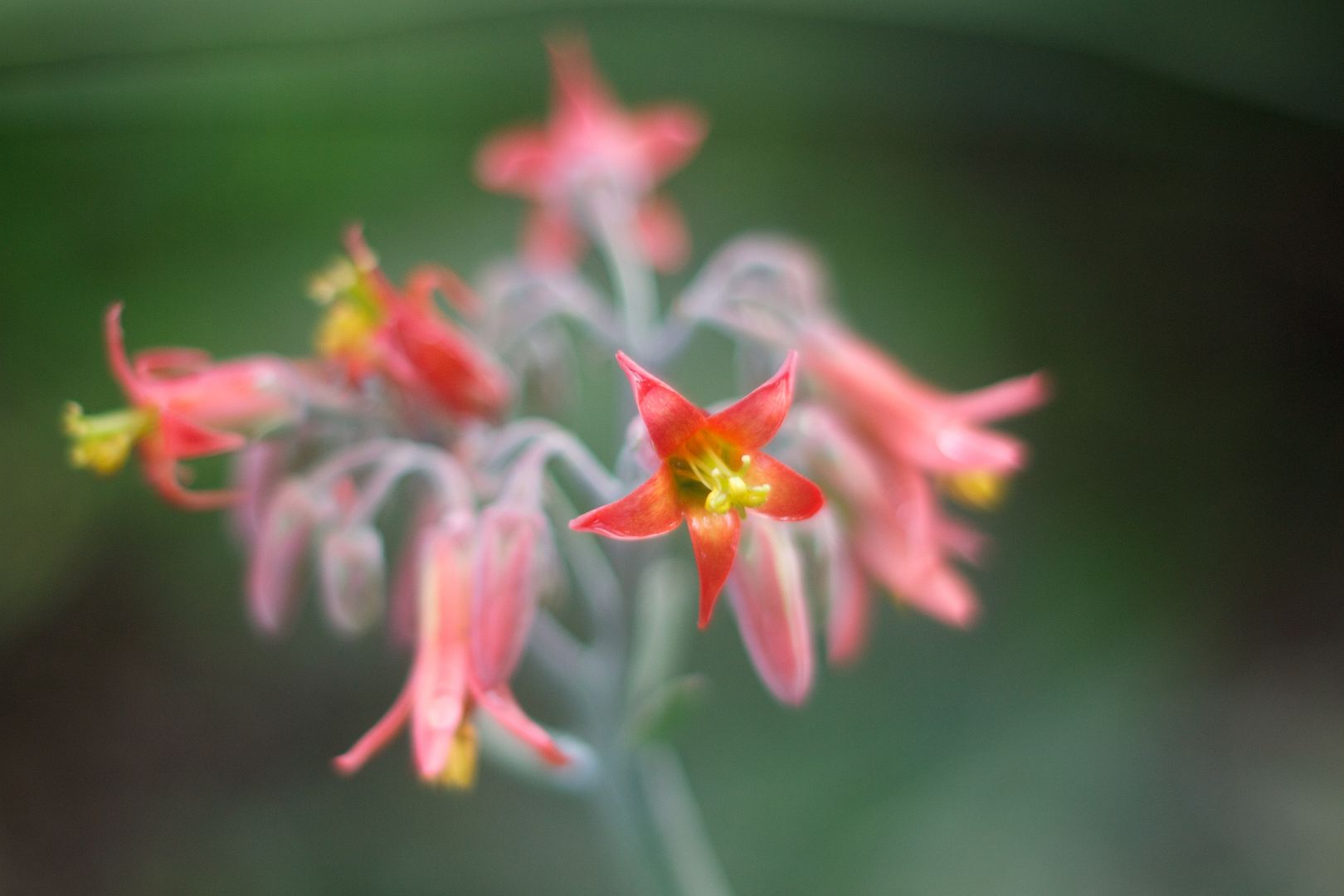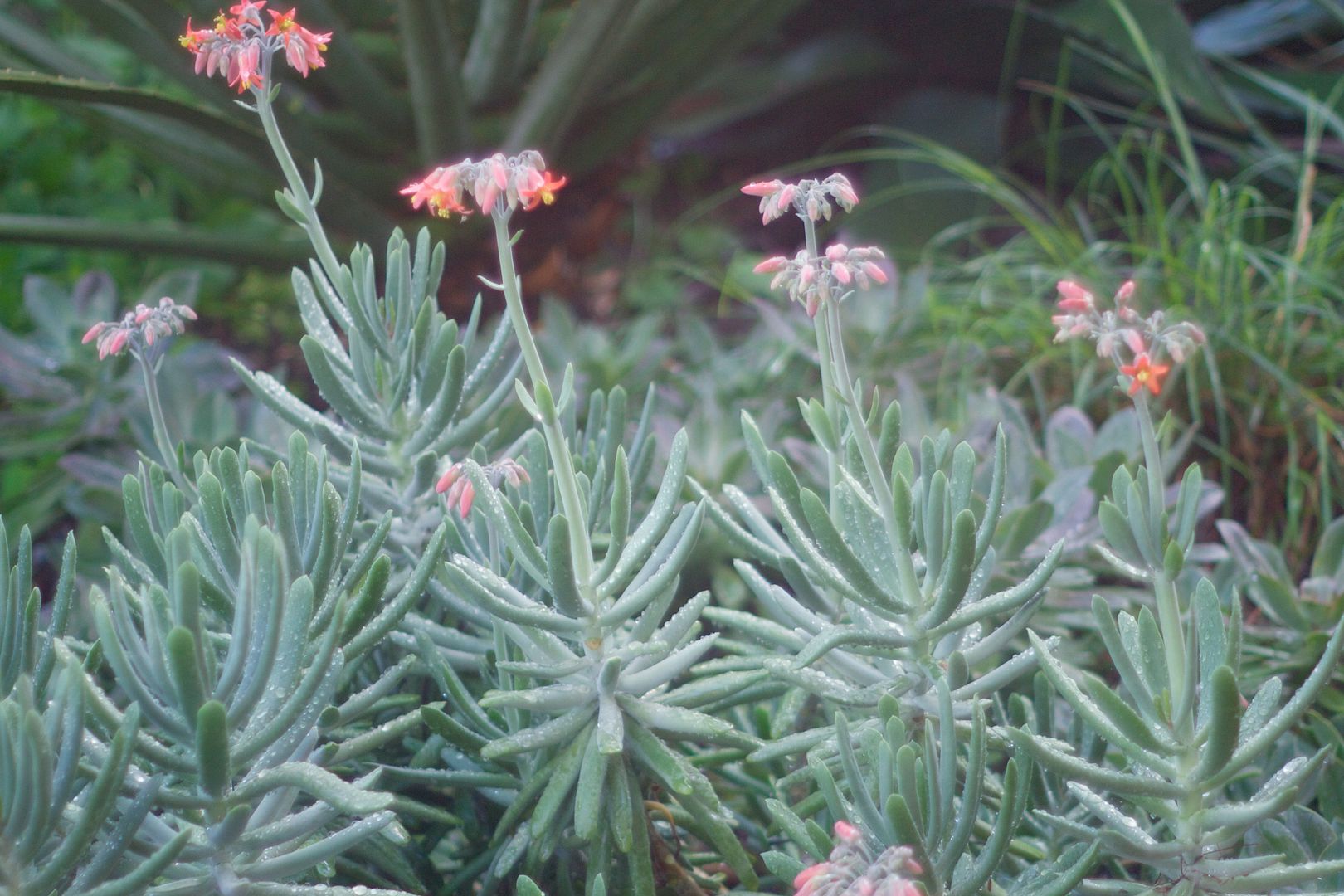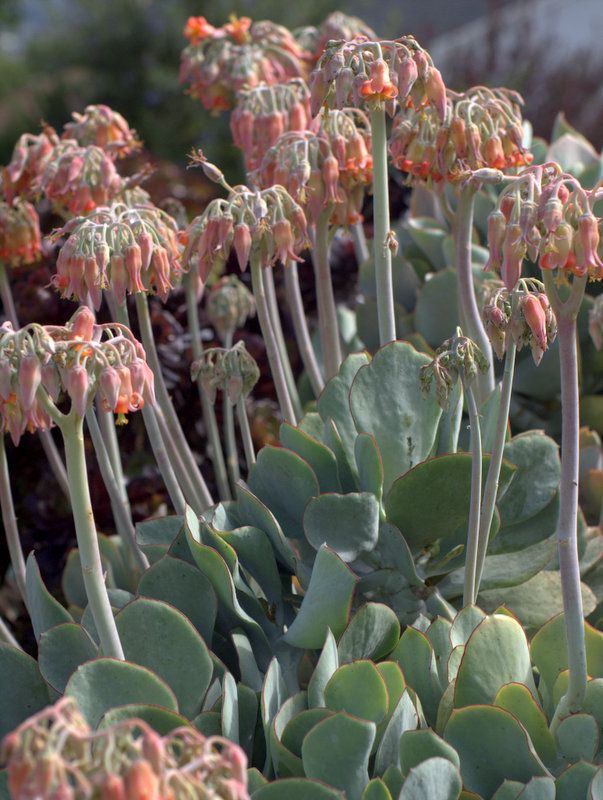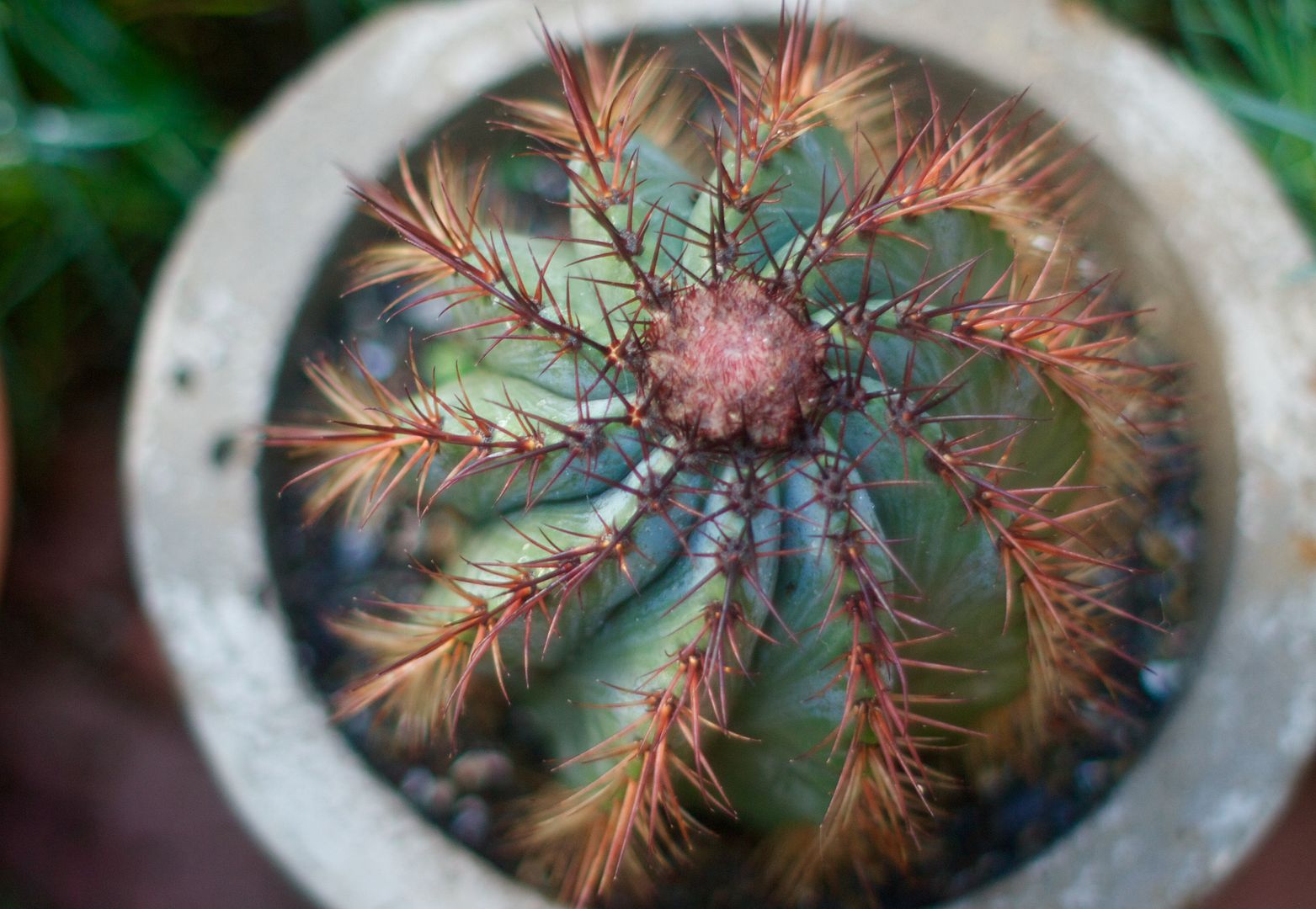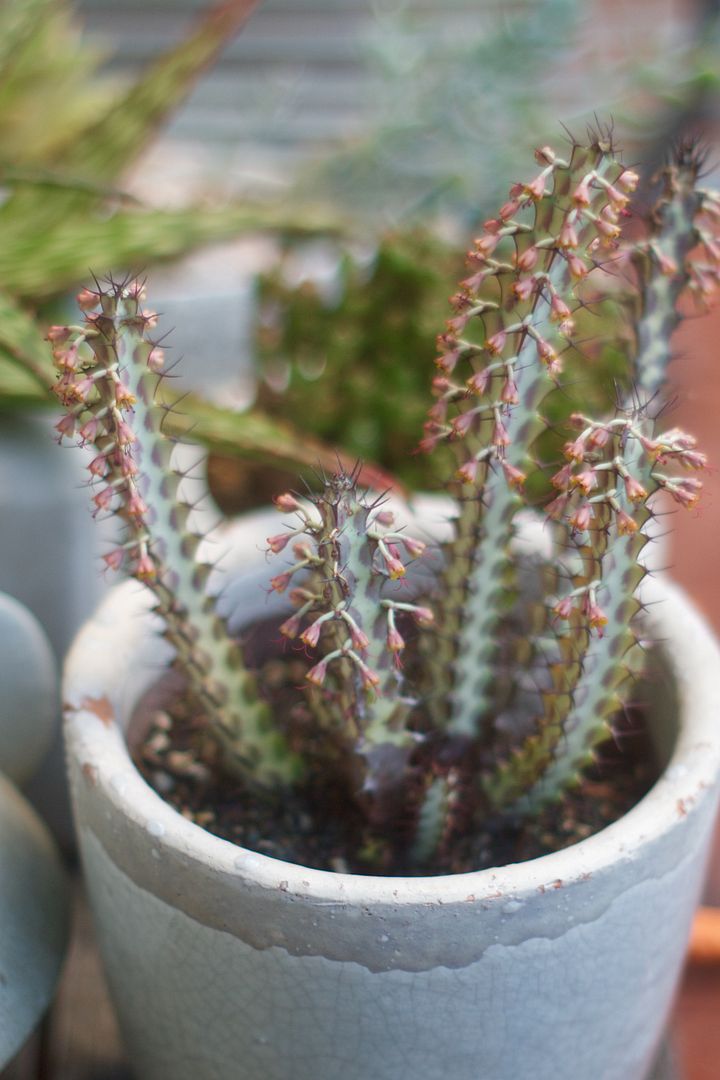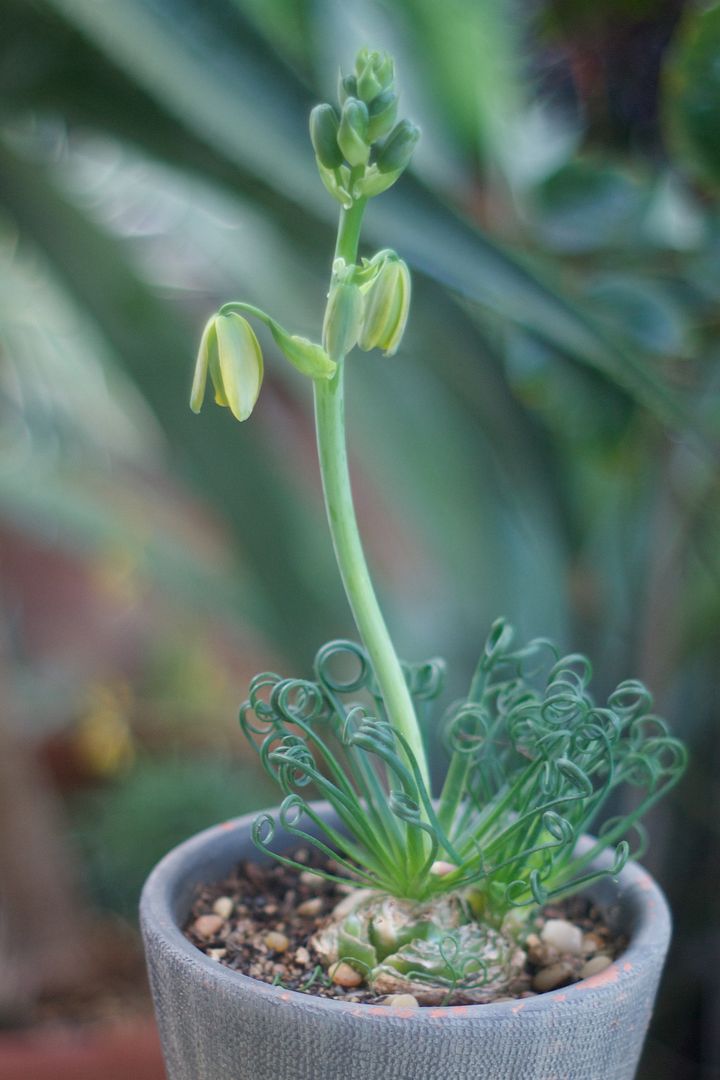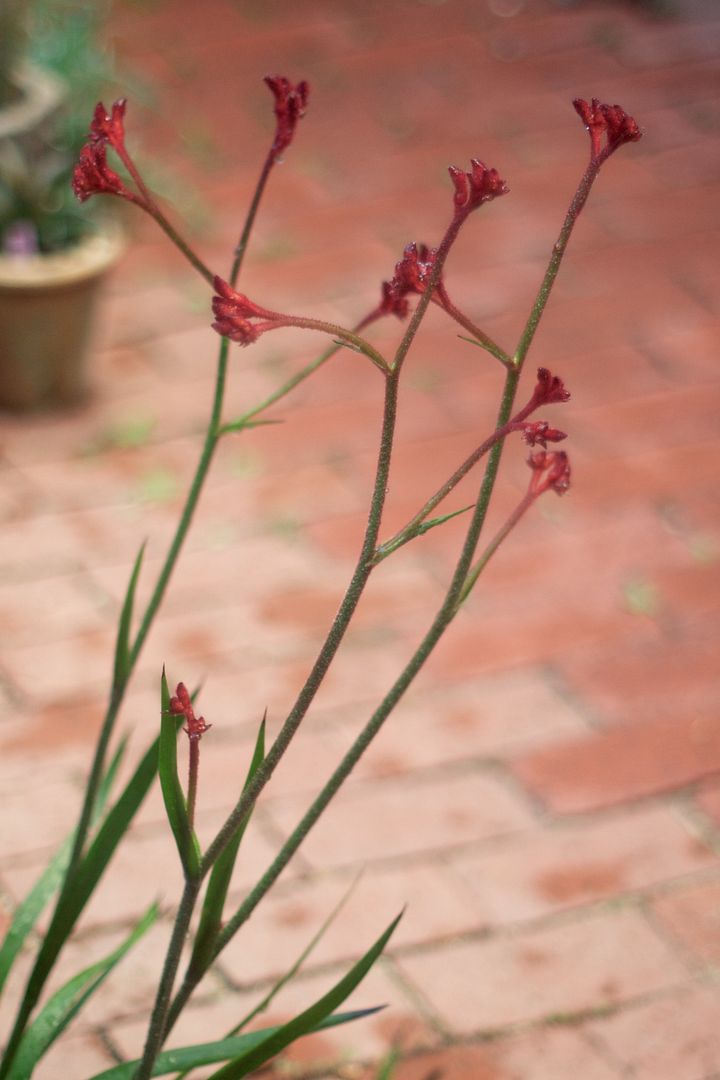 For more plant portraits, a lot of the arboreta and public gardens include What's in Bloom on their websites — for example, here's Descanso Gardens.