A 2-year-old mossed basket with sedums, agave, and oregano 'Kent Beauty.' I was surprised to see the oregano return this year. Life in a mossed basket can be rough.
The urns of arctoctis. Hopefully, the next time I replant the urns will be the day after Thanksgiving, to fill them with tulips. July is not too early to get a tulip order in for the best bulbs!
Salvia verticillata 'Purple Rain' and Libertia peregrinans. This libertia actually is in bloom, tiny and white, but it's the tawny leaves I'm after.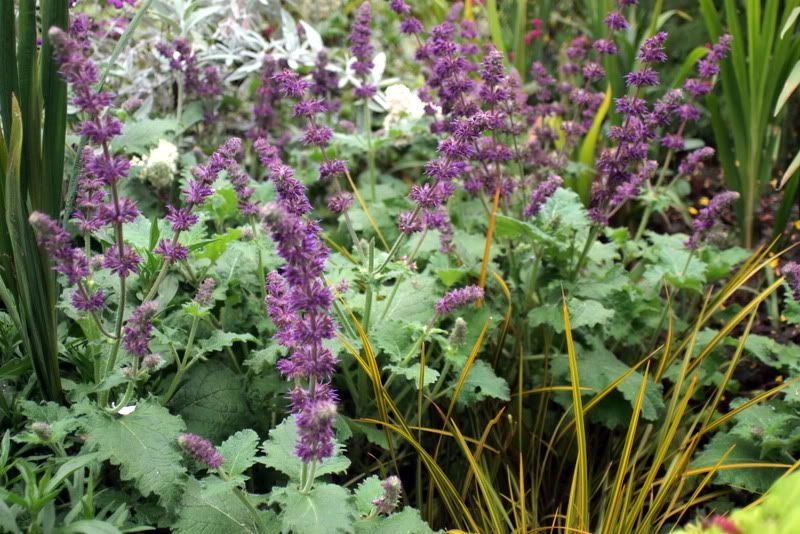 Crocosmia just budding up, different kinds of forgotten names. Running in ribbons throughout, not in big clumps. I'm always amazed they find their way up and through at all in June.