At the Friend Gate, Ageratum corymbosum Bartlettina sordida (thanks, Mr. Feix!)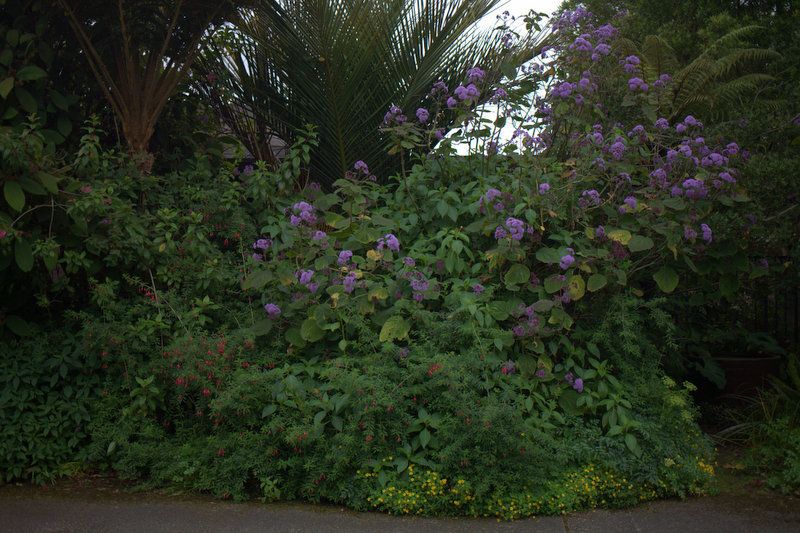 with a Fuchsia magellanica. Or maybe thymifolia. I didn't check. No time!
A few weeks ago I had the rather condensed pleasure of visiting San Francisco's Botanical Garden in Golden Gate Park for an hour.
Ahead of me in line were a couple from Scotland. Just behind me the pair were from Israel. The ticket taker was therefore not that impressed by a visitor from Los Angeles.
As far as distance traveled, I was the obvious slacker.
I chose the Friend Gate entrance because that's where the daily plant sales are held.
Entering through the Friend Gate was a happy accident. Just steps away were the Australian and New Zealand gardens, and not much further away the Mediterranean garden.
I immediately set to work power walking, dodging dawdlers intent on constructing the perfect selfie. Compression of time made me even more singled-minded than usual.
Continue reading an hour in San Francisco Botanical Garden in April →