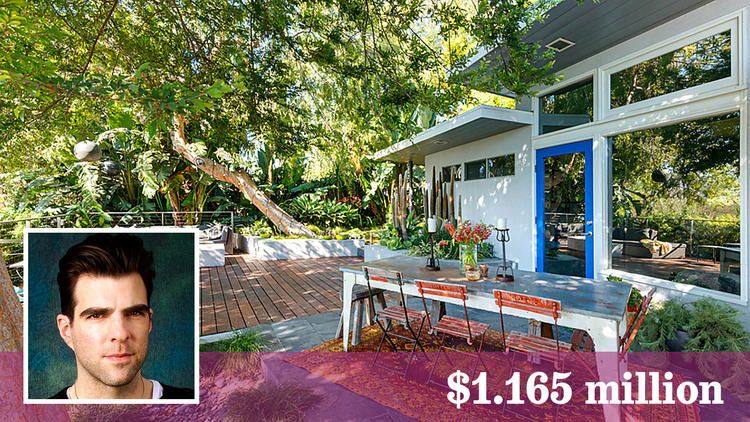 Actor Zachary Quinto, probably best known for playing the young Spock in the JJ Abrams' Star Trek movies, on the evidence of his garden, seems to be a well-grounded young man.
It's not very often that a house for sale comes with a garden that I could see myself puttering in, a garden without irreversible mistakes or in need of buckets of sweat equity.
Good bones is the cliche I'm trying but failing to avoid. The hardscape looks easy to care for, the angles are sharp and clean, with abundant retaining walls for seating or containers.
Some areas look sunny enough for potted agaves but with mature shade trees for cooling sitting areas and, just as importantly, shading the house.
And no surprise that privacy screening looks to be thoroughly handled and in move-in shape, ready for morning coffee.
The roofline's deep overhangs will also help soften the blast from the heat. Personally, I'd like a little more ground to play with, but I could be arm-twisted into downsizing.
I'd keep the dining table and the Acapulco chairs too. From The Los Angeles Times.