The highest temps all summer hit last week, an unwelcome intrusion into fall planting season. Limbing up the big smoke tree a few weeks ago allowed a lot more light into the back garden, setting in motion some deadly domino effects when the mercury rose. Such an unlikely candidate to suffer from too much sun as a large, established echium fried in the heat wave. The 'Tajinaste' echium's leaves had become accustomed to a much gentler sunlight all summer. Along with more sunlight flooding in through the smoke tree canopy, the echium's neighbor, the big Solanum marginatum I removed, also had provided a measure of cover. (I took cuttings of what I could this morning and removed the echium's carcass.) An Agave attenuata lost a couple leaves from the searing sun, but no other lasting damage. The potted tropicals reveled in the heat.
Otherwise, the garden is in the same holding pattern bloom-wise as September, with the salvias still in bloom as well as Persicaria amplexicaulis, shown here with a truss of Salvia canariensis.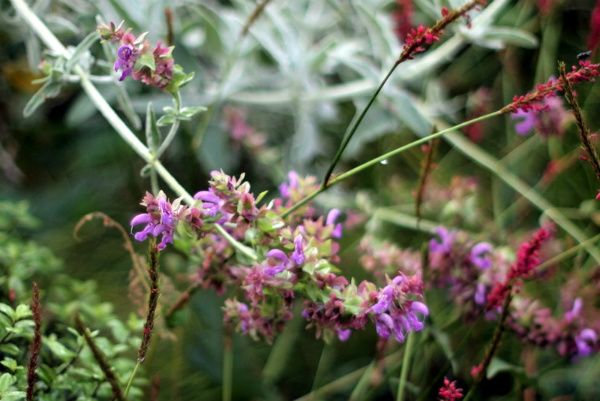 The persicaria again with a Ricinus communis seedling just making size this fall.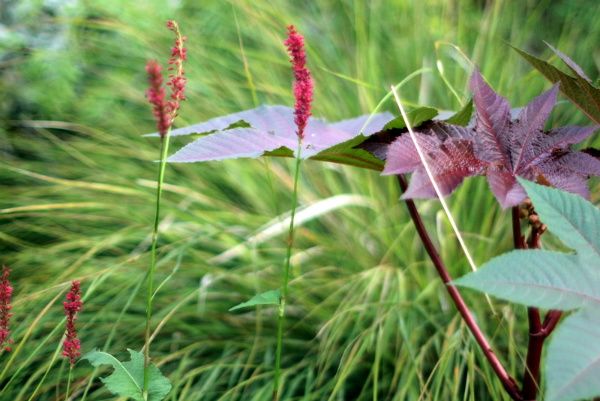 There's now three big castor bean plants, which is all this little garden can handle. Salvia madrensis in background.
The same ricinus with Rudbeckia triloba, just planted in August, brought home from a visit to Digging Dog Nursery in Mendocino County, California.
(Kathy at Garden Book just attended Digging Dog's fall plant sale and has some stunning photos of her visit.)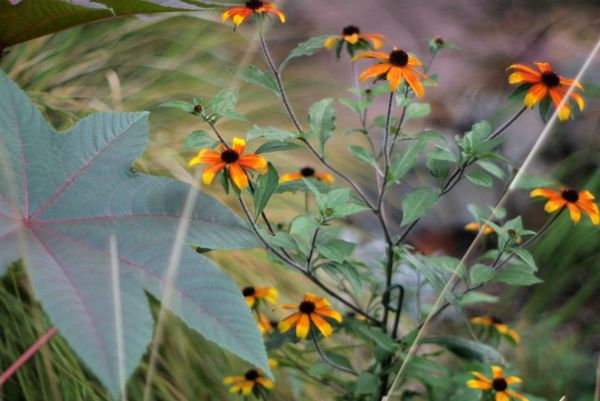 This Selinum wallichianum also comes from my visit to Digging Dog in August.
The dahlia 'Chat Noir' staggered in the high temps but regained composure, showing some new blooms this morning.
Nerines in the front gravel garden are establishing good clumps (all year-old gifts from Matt Mattus/Growing With Plants)
I believe these are all N. samiensis. A deep orange in bloom this morning.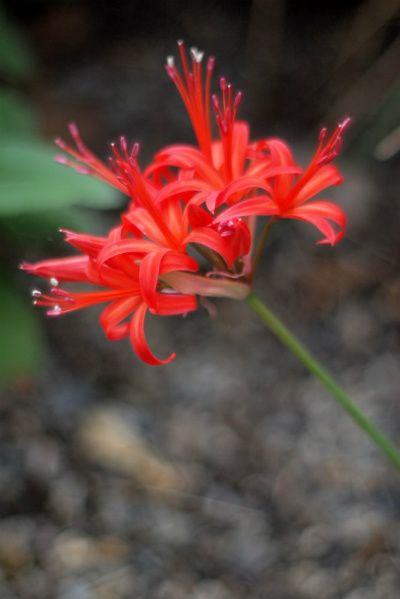 This Orange Clock Vine turned up at a local nursery this fall, Thunbergia gregorii, one I've long wanted to grow.
Pure orange blooms, no contrasting dark eye. The thunbergias do amazingly well in Southern California year-round.
Many succulents are in bloom. And I don't think Grevillea 'Superb' has been without a bloom all summer.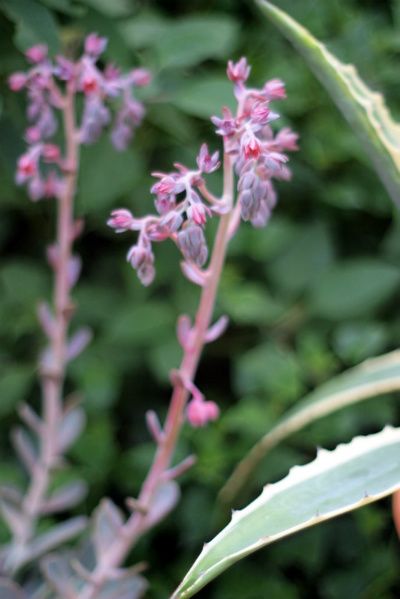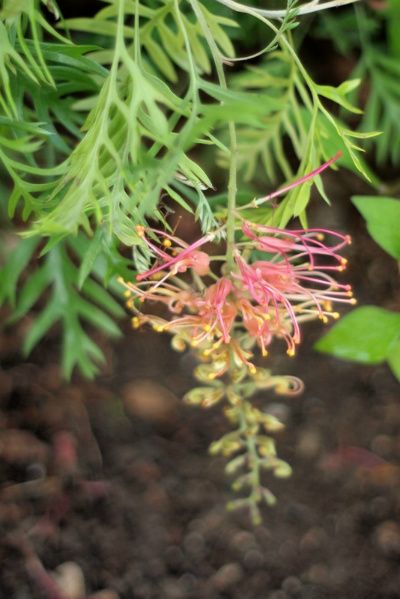 Check out Bloom Day hostess Carol's Indiana garden at May Dreams Gardens, with links to all the gardens participating this October Bloom Day.