Photographer MB Maher sent in some photos from a visit he paid to an exotic bird sanctuary in Northern California called Pandemonium Aviaries, which hosted a fund-raising Birdhouse Design Contest on May 6, 2012, and he described the owner's zeal on behalf of the birds as worthy of a Werner Herzog documentary. Mitch also told me that Pandemonium Aviaries won the San Francisco Garden Show's raffle* of the Savannah! exhibit created by John Greenlee for the recent 2012 garden show, with the grasses from the exhibit now in the process of being installed at the aviaries.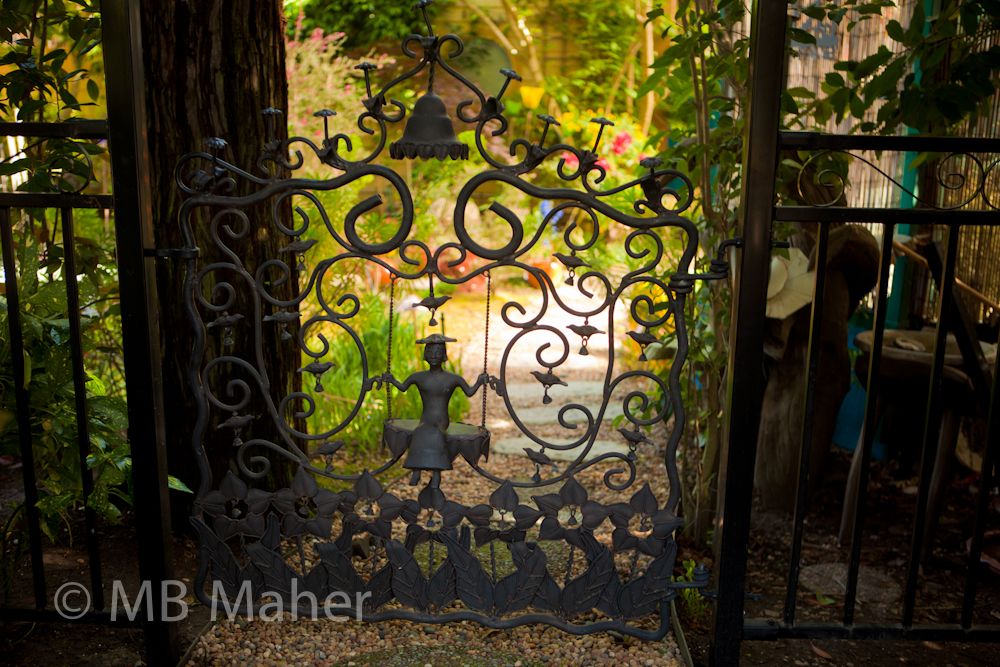 From Pandemonium Aviaries' website:

"Pandemonium Aviaries began in 1996 with the rescue of an injured dove by the side of the road. Other birds that needed help followed. We became known as a place that would take birds that had no other options: breeder rejects, handicapped birds, pet birds that weren't good pets. Becoming a bird sanctuary was not planned. It just seemed like the right thing to do. In 2005, we transitioned from focusing on individual birds to species survival."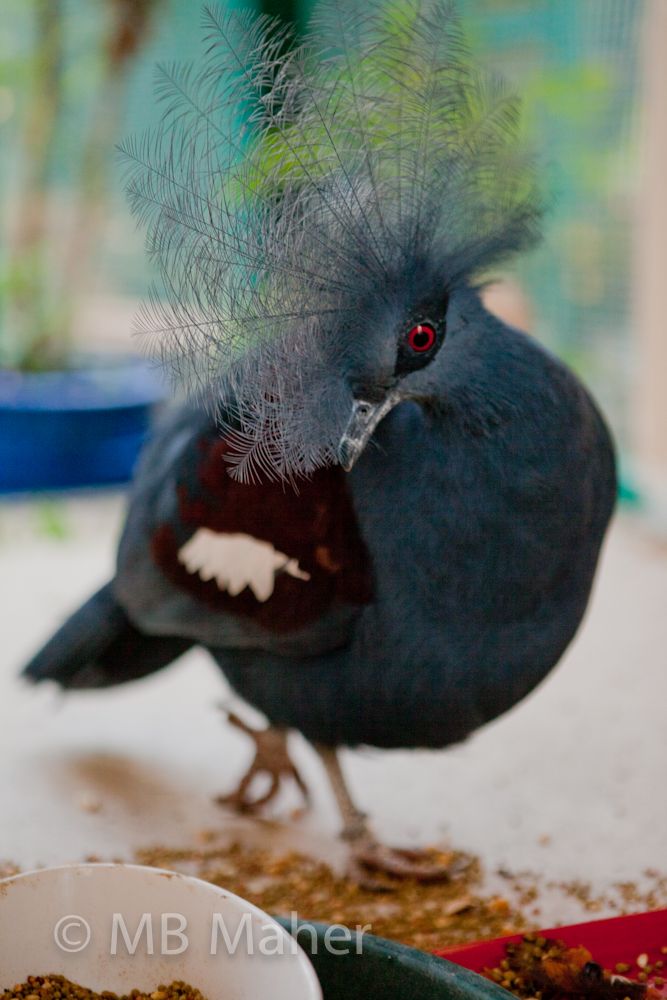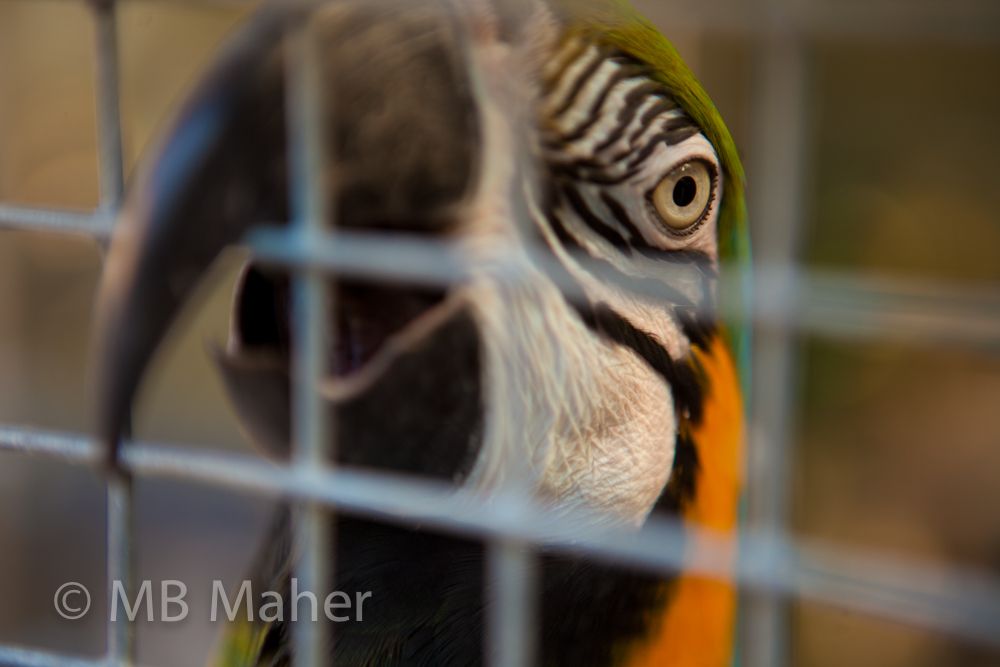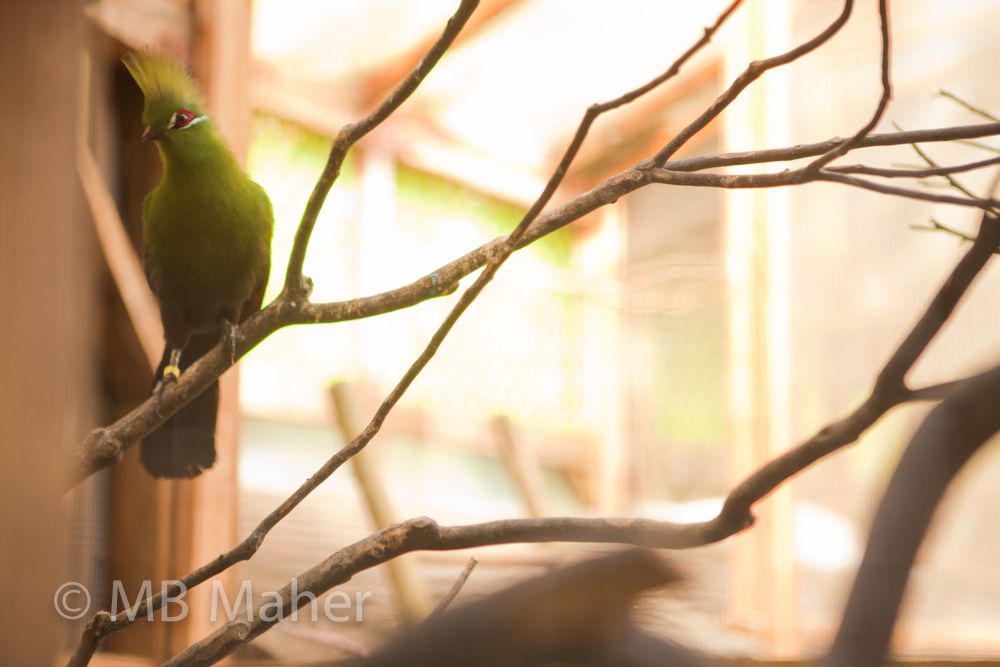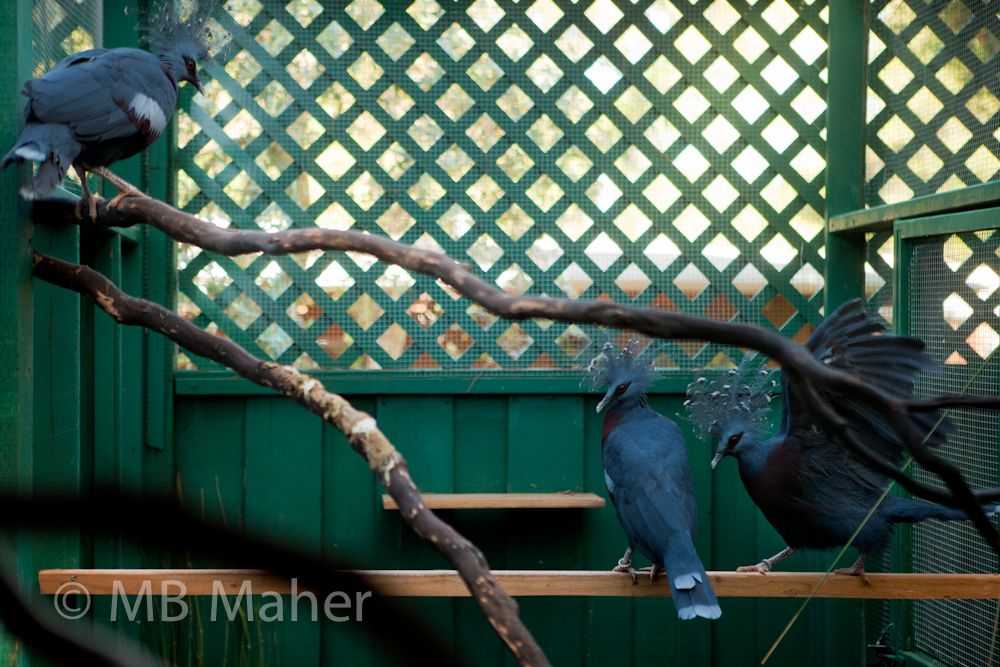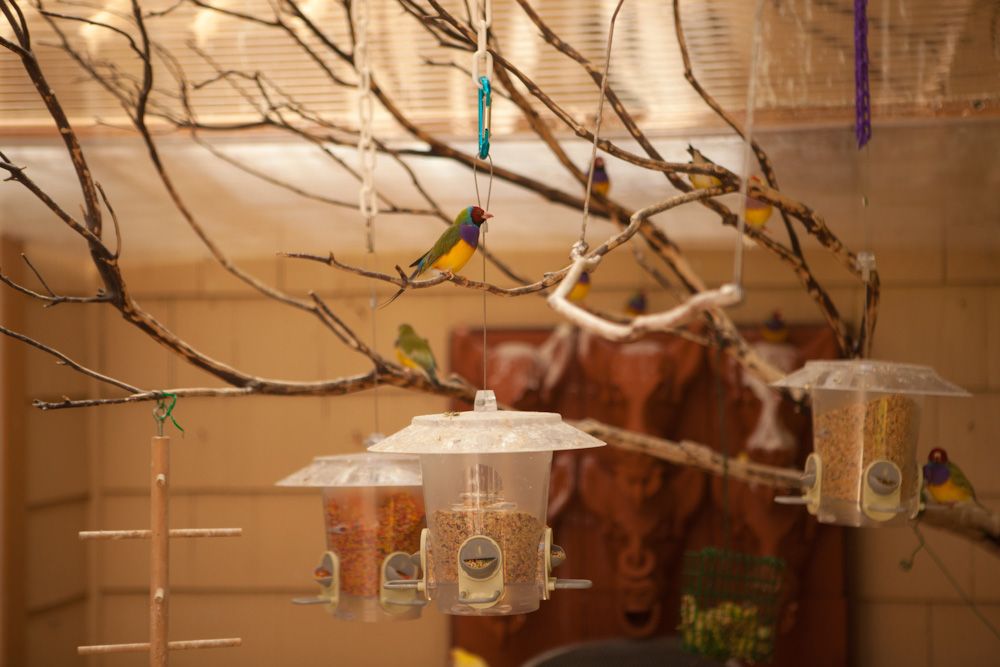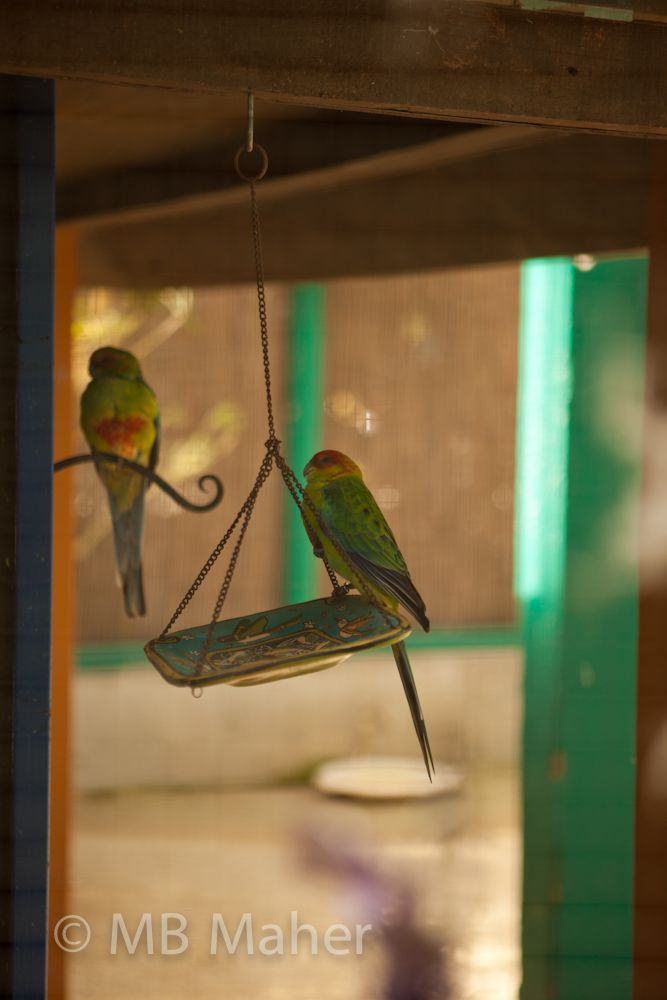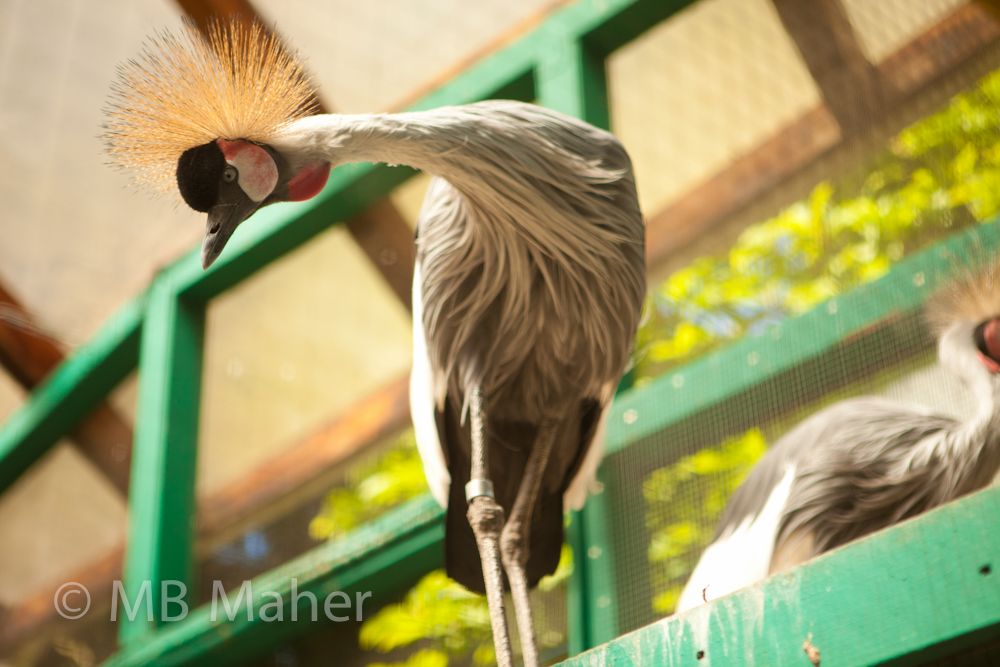 Perhaps it was the outre plumage and personalities of the birds themselves that inspired Michele Raffin to make this sanctuary about more than utilitarian cages.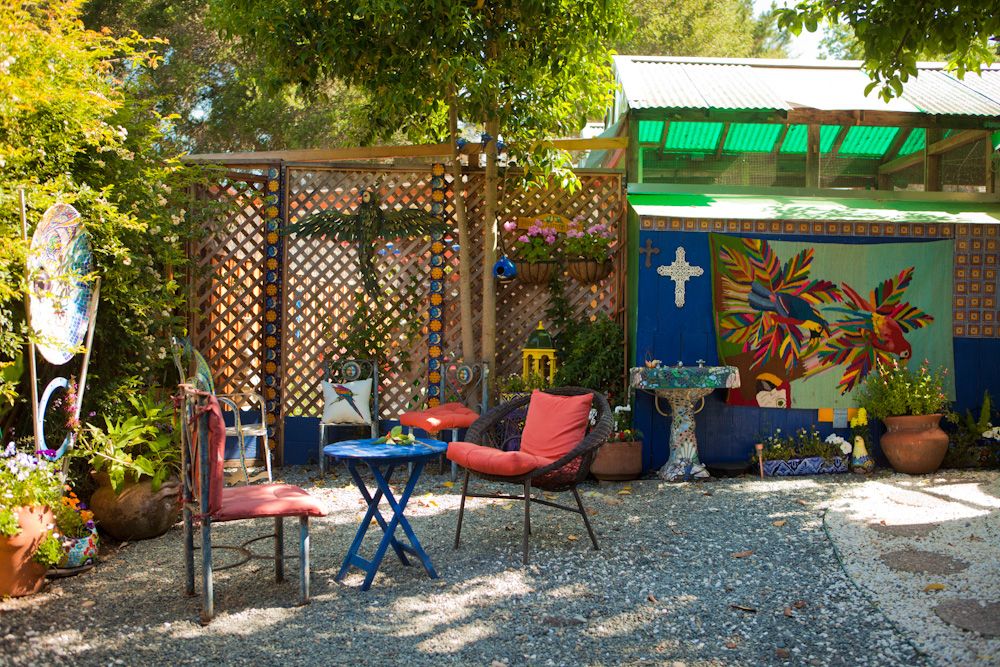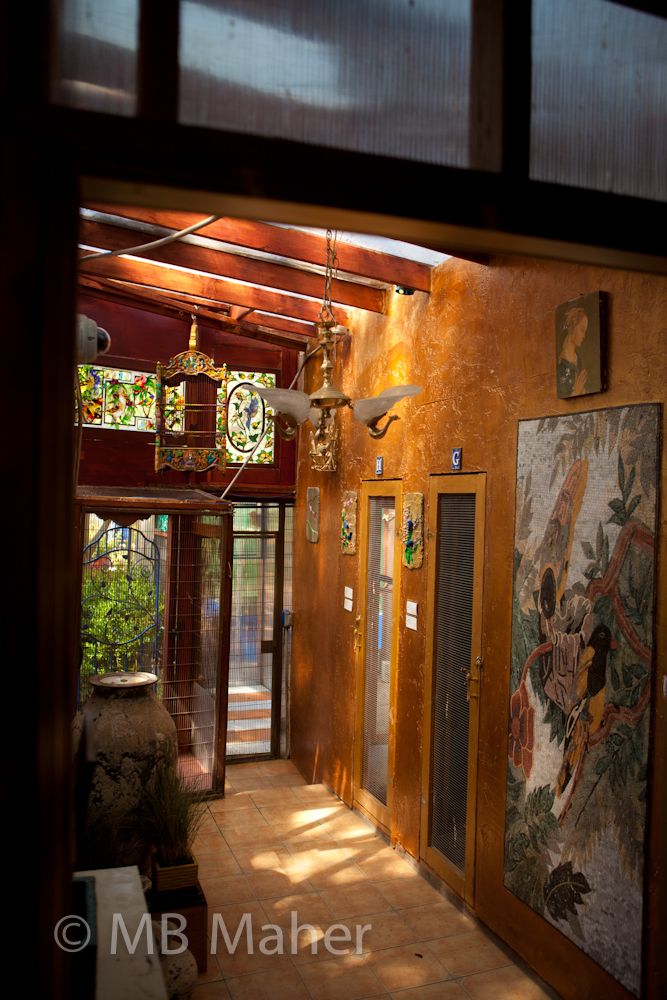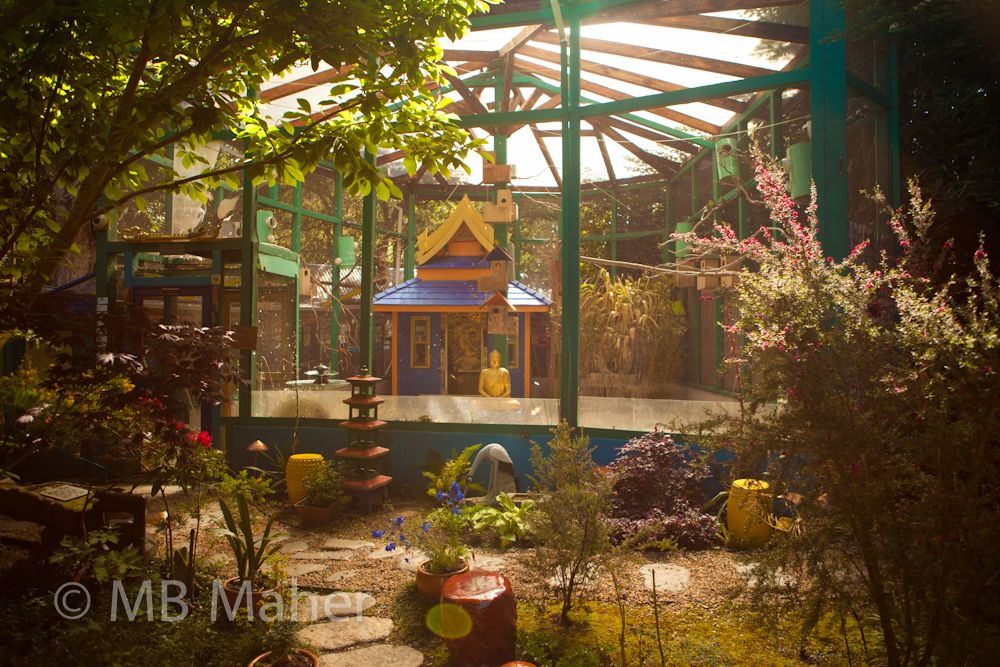 Fittingly, in the birds' adopted home and haven, the colors are intense and tropical.
Being poised on the edge of extinction is no reason to live in a drab, colorless world — perhaps the very reason not to.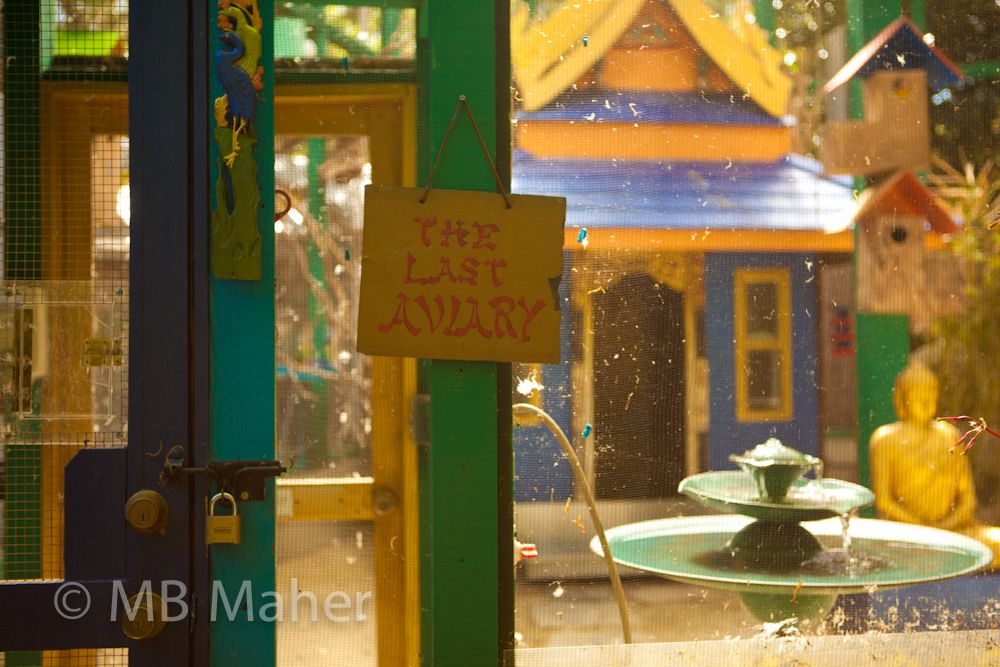 Entry by landscape architect Jarrod Baumann in the Birdhouse Design Contest.
This note from Mitch accompanying the photos describes how fundraising events that enable the survival of the aviaries can be at cross purposes with maintaining the seclusion and quiet necessary for the birds to thrive: "The influx of boots and hollering caused her to lose her entire breeding season this year — birds who had laid eggs already simply abandoned their nests, and birds scheduled to lay are holding off due to stress. She says though the fundraiser was good to connect with, it cost her as much in unhatched birds as it brought in with donations."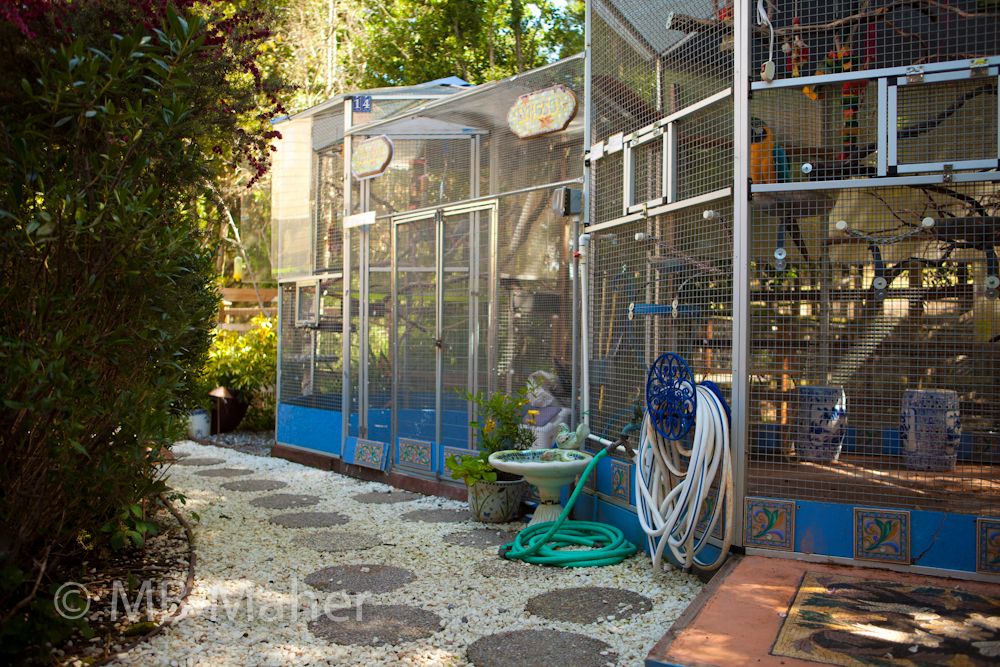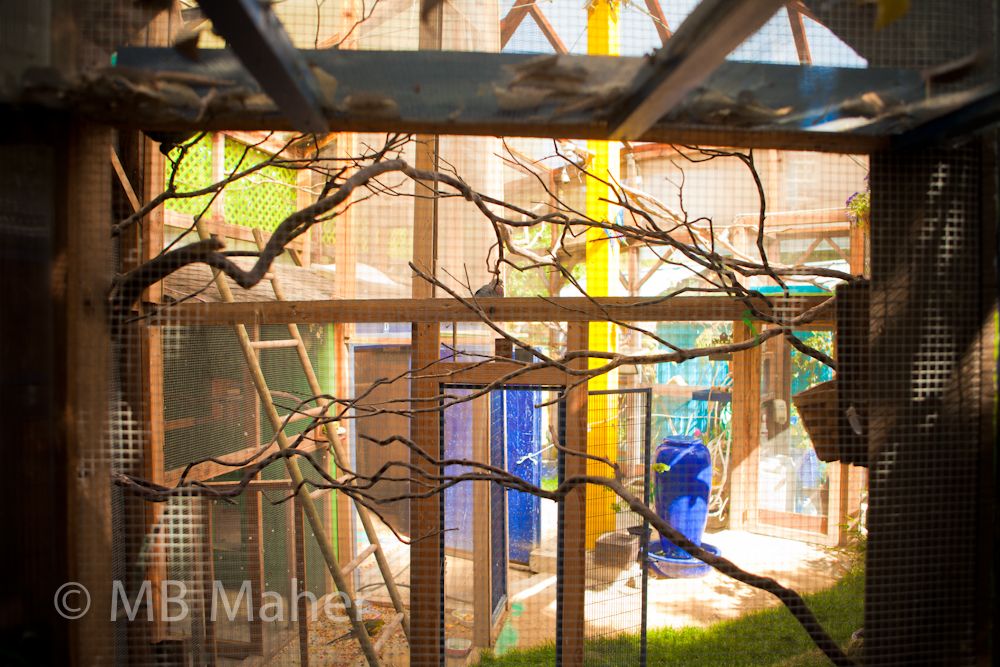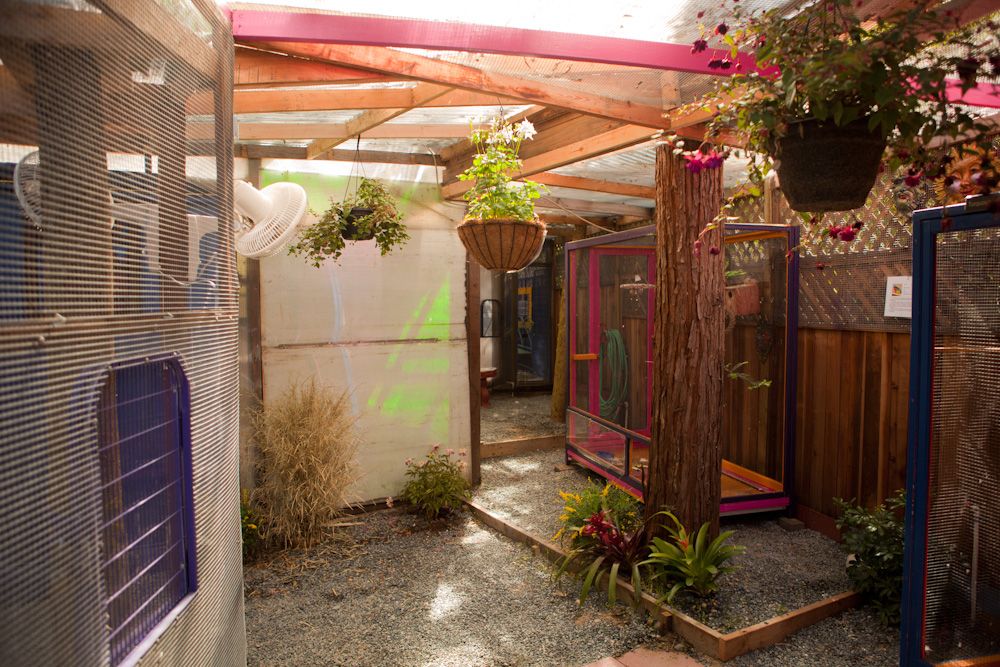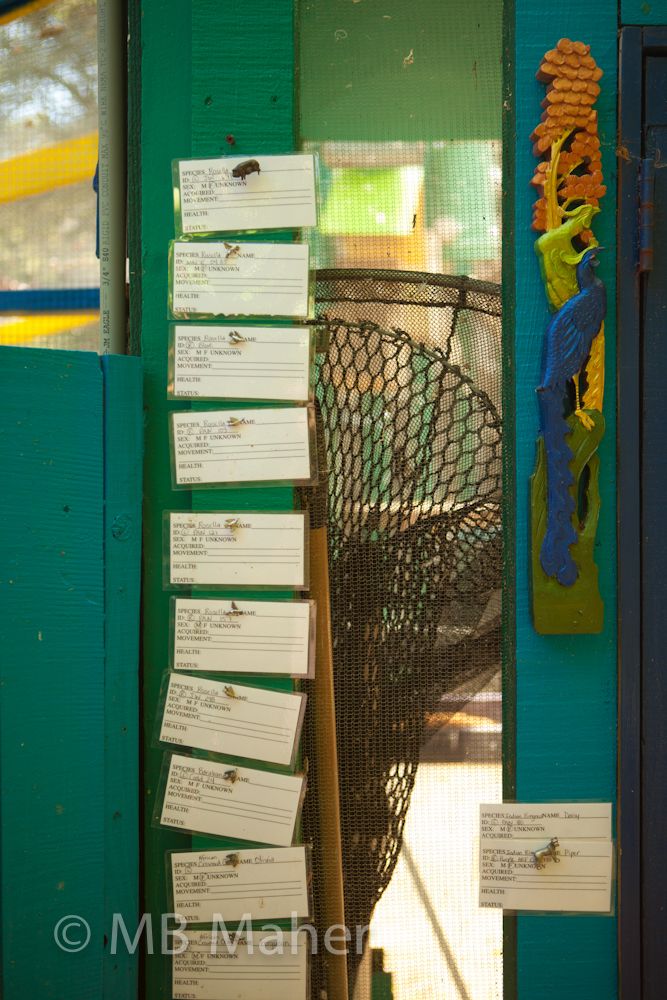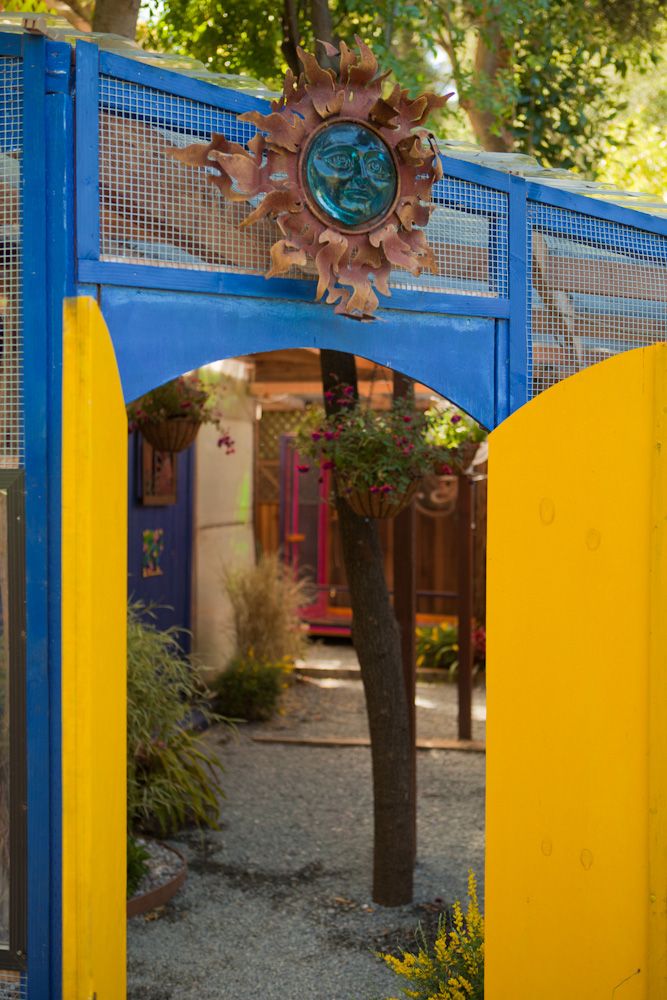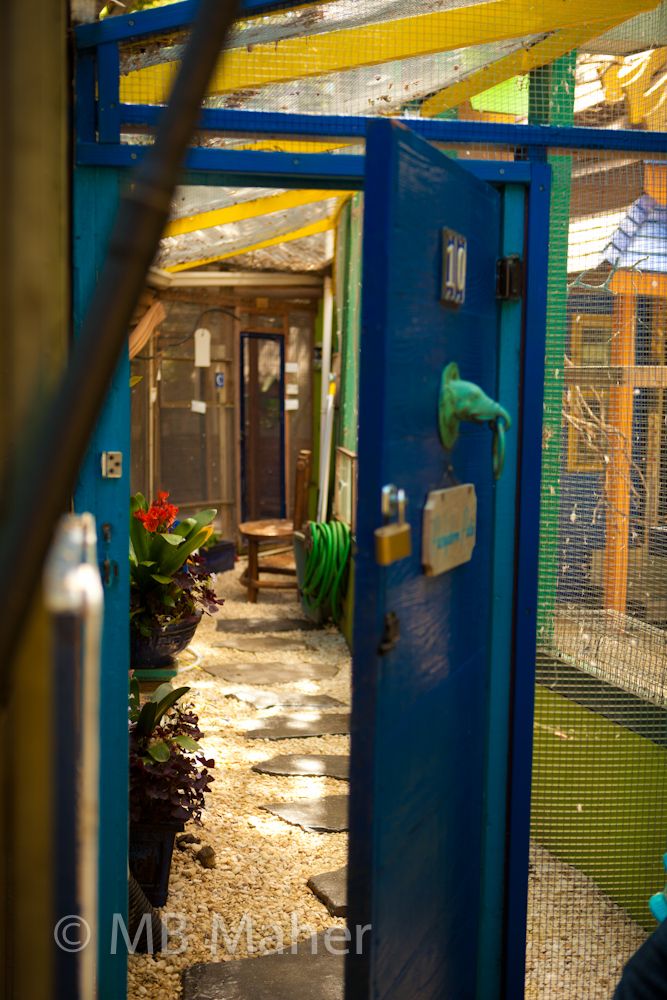 "I envision us as being the kernel of a group of individuals who want to reverse the decline of birds." —
from an article about Michele and Pandemonium Aviaries in Stanford Magazine.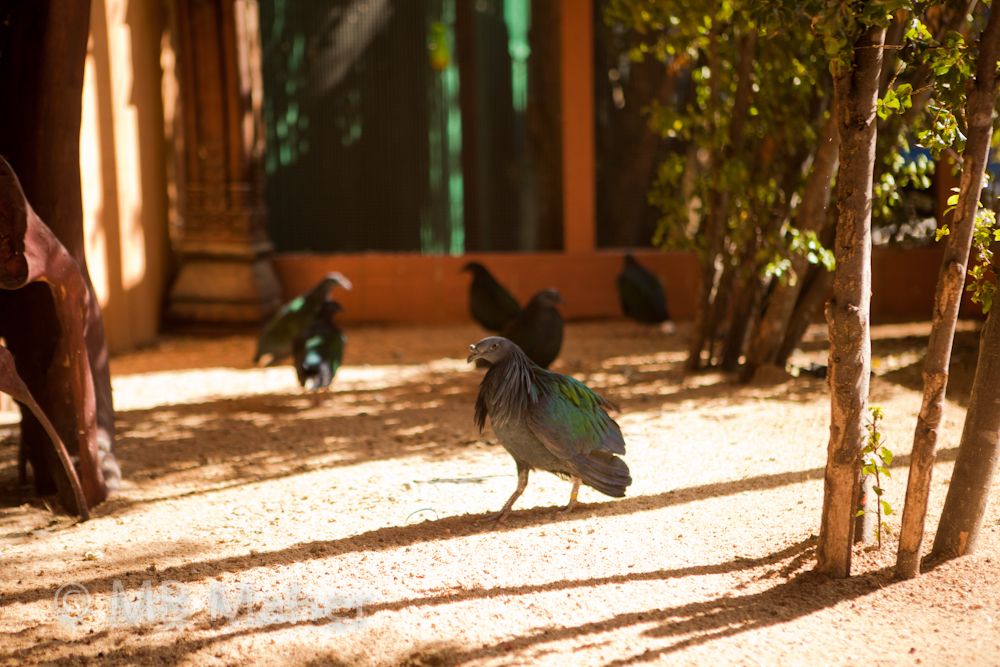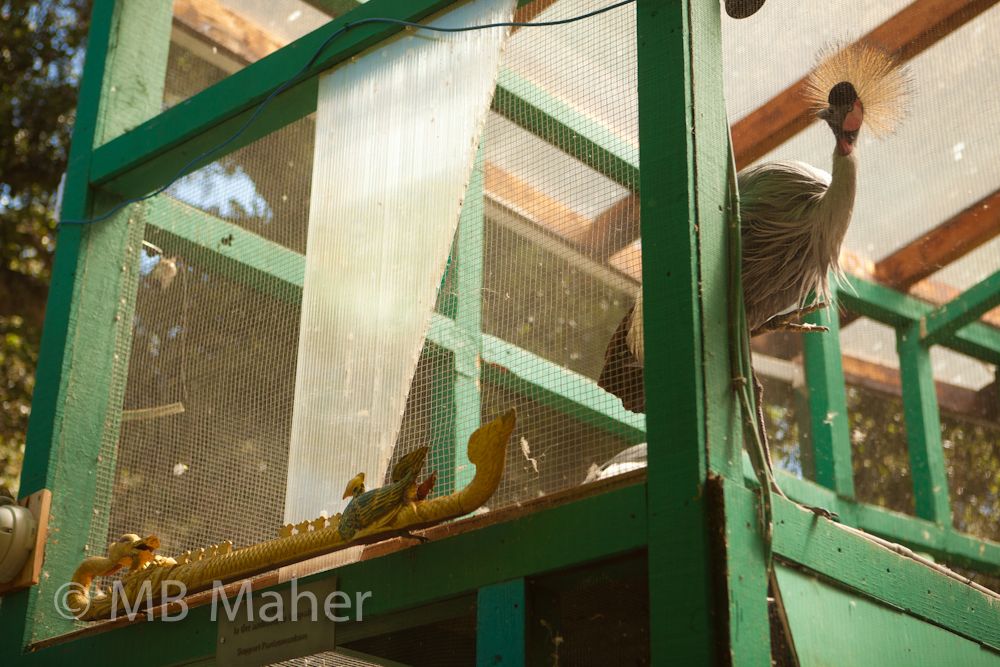 If you're interested in helping the birds, click here.
*In a good-deed-doer trifecta, proceeds of the garden show raffle will benefit the San Francisco Botanical Garden.