20 percent less water usage this past August compared to August 2011. That wasn't too terribly painful. The back garden is fairly torn up right now, but that's all me, Edwina Shovelhands, not a result of any water rationing. The Lobelia tupa did perish under the August sun, just crisped away, but not for lack of moisture. A couple of the Canary Island foxglove relatives, isoplexis, are hanging on. I caught one in a severe state of wilt yesterday morning and rushed a hose to its base. By afternoon sun, it was fine. It'd be lovely to see it bloom next summer. Did you know Thompson & Morgan have crossed isoxplexis with Digitalis purpurea? T&M have named their creation Foxglove 'Illumination Pink.'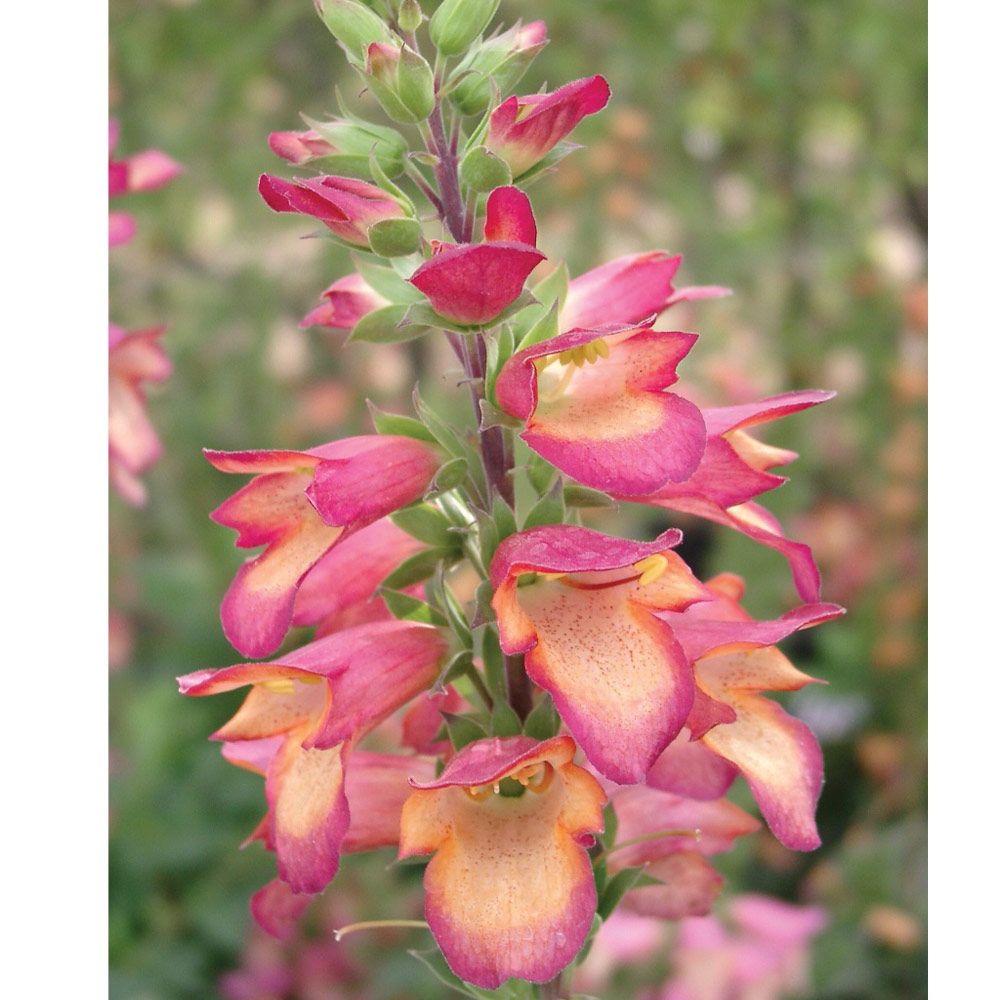 We haven't cooled off yet and the forecast is for more of the same for the next couple weeks at least. The hot, rainless months of August and September are always the winter of my discontent. I'm already planning for next year, and as usual I aim for the garden with the most cake but easy on the resources. Might as well aim big. Depending on how much of the *smoke tree is cut back, the sun/shade equation will change. For sun, there's some nice honey-colored yarrows like 'Marmalade' and 'Inca Gold' I'd like to try for next summer. Thinking along these lines had me wondering if Piet Oudolf has done any mediterranean planting. Still on the reading bench for occasional inspiration is his book 'Landscapes in Landscapes,' and a quick check confirms, yes, he has done one such garden, in Barcelona.
Photo from the book, taken from the Oudolf website: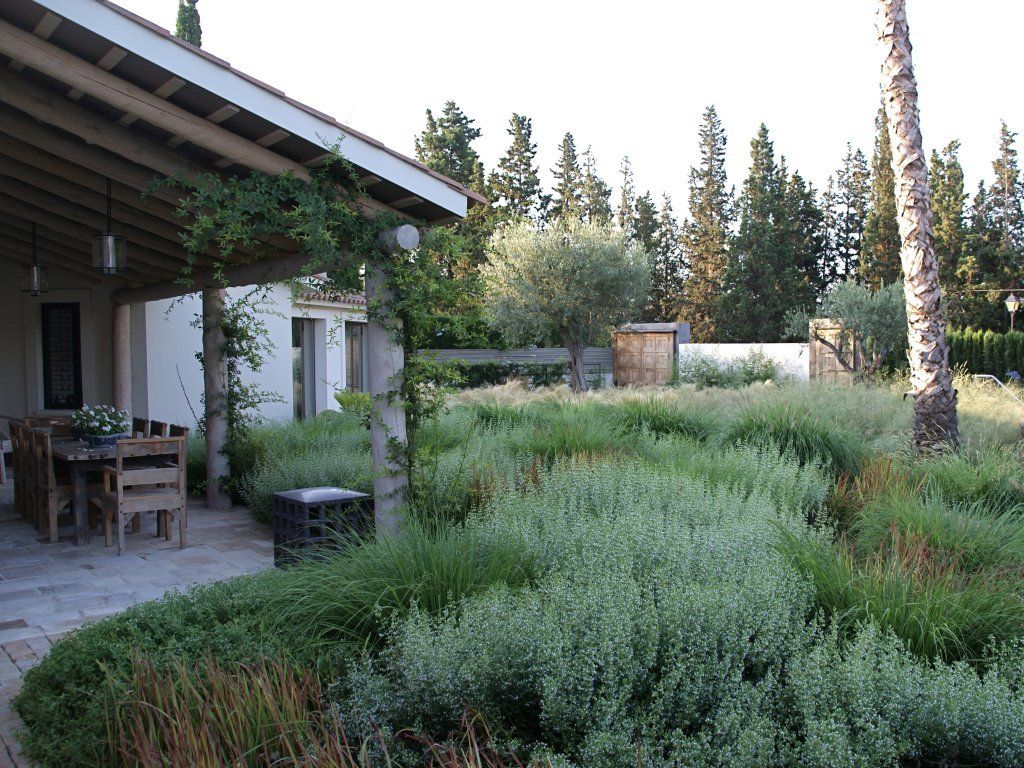 Lots of calamint and grasses. I haven't grown Calamintha nepeta in a very long while, and it's a good plant here, if a little overenthusiastic as a reseeder. Calamint and yarrow? A definite maybe.
If Orlaya grandiflora seedlings turn up again in spring, it might look something like this Hampton Court garden show exhbit. But no foxtail lilies/eremus in zone 10 of course. A write-up on the blog Flowerona has more photos and identifies some of the plants used.
(RHS Hampton Court Palace Flower Show 2012, Catherine MacDonald, awarded Best Summer Garden.)


*So many projects squeezed out blogging time and left posts like this half-finished. Cotinus coggygria x obovatus 'Grace' has been removed. Her hybrid vigor translated into a lethal combination of gigantic cutback shrub/tree in my garden (and the neighbors too). 25-feet tall, 40-feet wide, brought down by chainsaw, ropes, and loppers. All fingers and toes accounted for. As Marty summed it up, "We tried to be patient with her, but she just didn't know when to quit." Now there is the shock of the new, a garden without 'Grace,' the sun/shade areas completely upended. Big sky country here again. It's been…emotional. My little Acacia baileyana 'Purpurea' is topping the list of trees to follow 'Grace.'