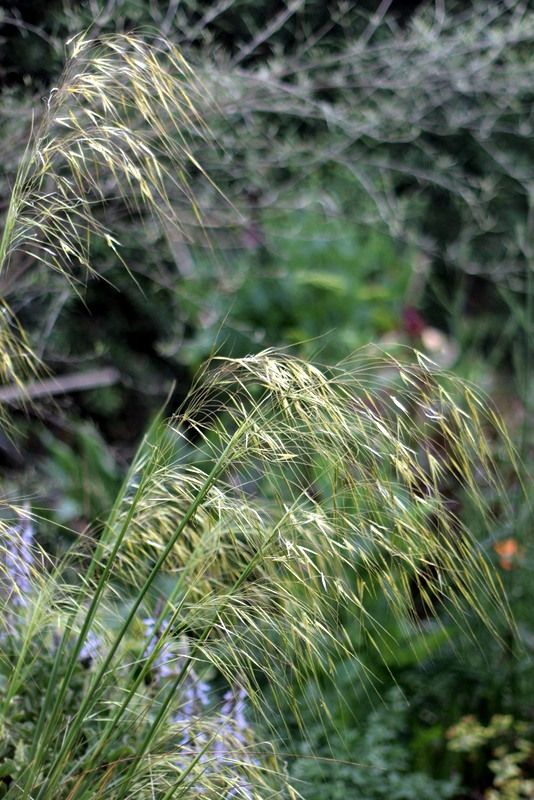 Loree at Danger Garden shares her favorite plants in the garden every week, and spring is a good time to join in, when so much is fleeting and the turnover in favorites comes at a rapid pace.
True, that's not the case with Stipa gigantea, a clumping grass from Spain which will grace a garden from spring until late fall.
<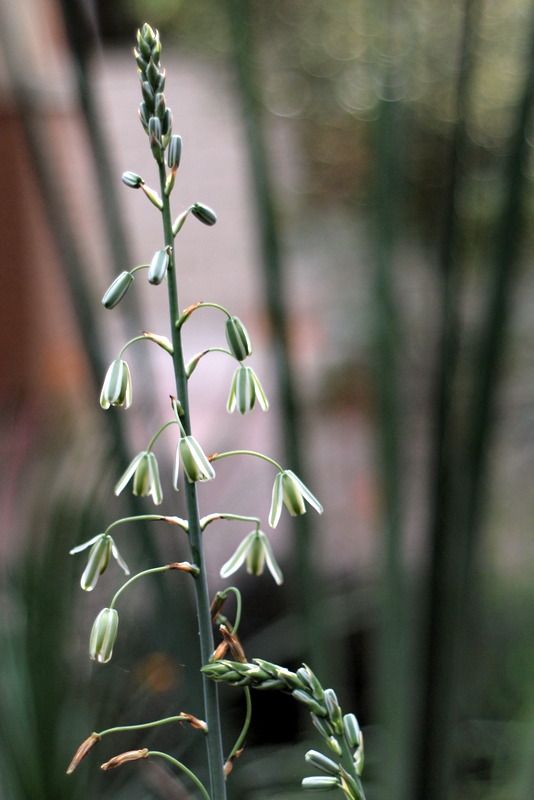 But it is the case with ephemerals like the South African bulb Albuca maxima (also goes by Albuca canadensis) which will go dormant after flowering, when it needs to be kept dry. For this reason, it thrives in the gravel garden amongst agaves and dasylirions, where it reliably pushes up its elegant 5-foot blooms amongst all those jagged leaves every spring. (The beast directly behind this beauty is the Agave 'Jaws.') The blooms do last surprisingly long, and it does seem to be self-sowing too. More would be nice to cut for vases, since I hate to rob the garden of those swaying, statuesque flowers that remind me of a snowdrop crossed with a fritillary.
For zones 8 to 11.