I just had a panicked moment, several of them actually, trying to recollect the name of this very good plant that has prospered through this very challenging summer.
I could only remember that Heather had blogged about it blooming in her zone 7 Portland garden in spring, which turns out is all I needed to remember.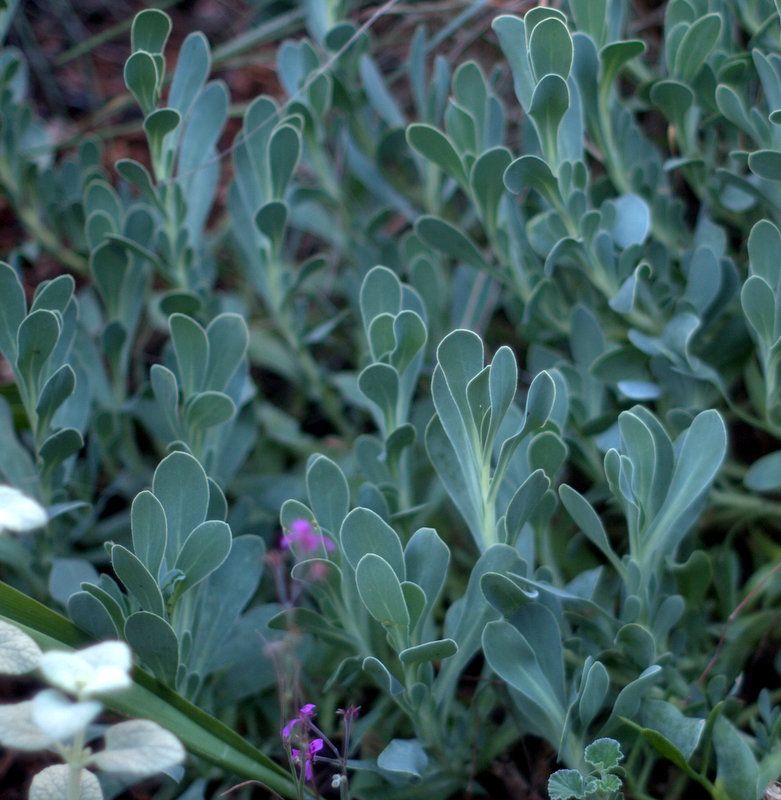 Othonna cheirifolia, native to South Africa, chalky blue, spatulate leaves, going by the piratical-sounding common name of Barbary Ragwort.
Small yellow daisies in spring are less compelling than the carpet of glaucous leaves that remains year-round in my zone 10.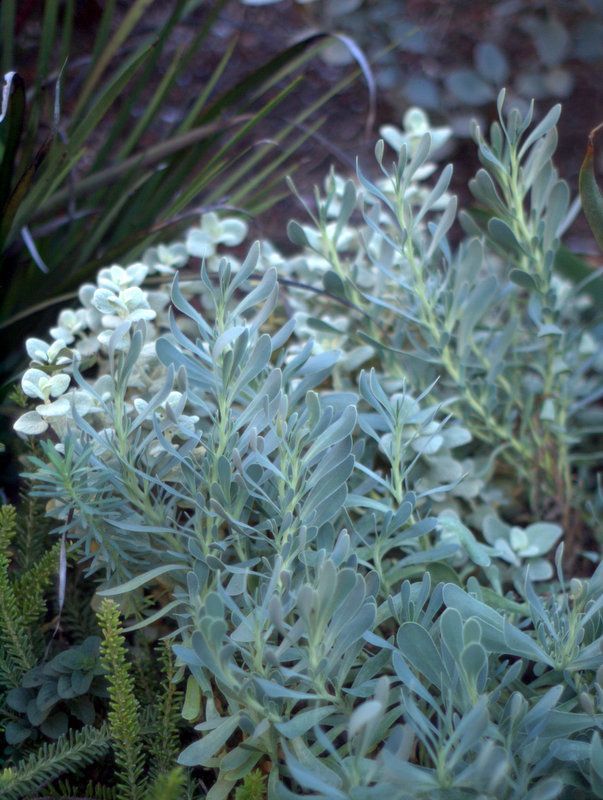 To get a sense of just how blue othonna is, see its chalky blueness growing next to bright green Grevillea 'Mt. Tamboritha.' White felty leaves of ballota in the background.
Together with their strikingly blue color, the slender, smooth-edged, spoon-shaped leaves effortlessly set themselves apart in a jumble community of plants.
Growing at the base of a young Octopus agave (A. vilmoriniana), it's had as much sun and irrigation as the agave — scorching in regards to the former, spotty with the latter.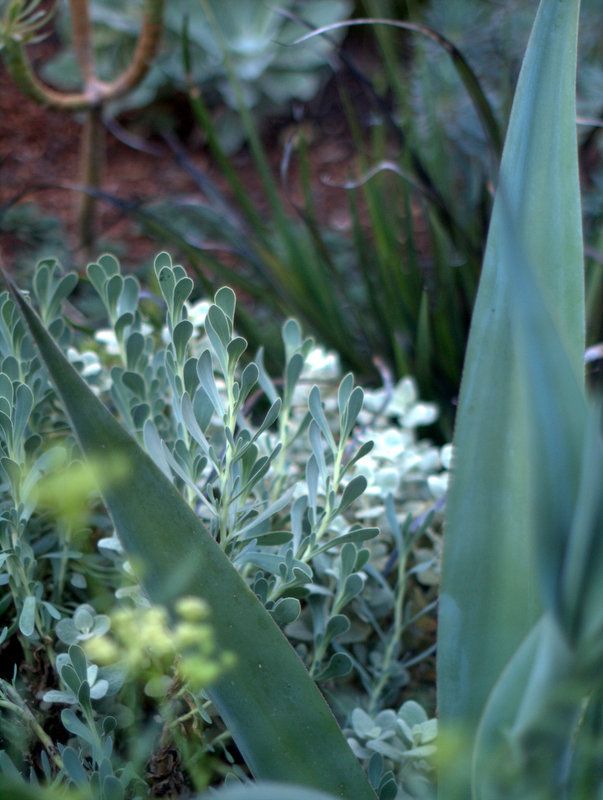 Leaf color just about matches the agave too.
On 12/7/12 I blogged that it was "just found today," so this is almost a three-year-old clump.
If you're after blue at a galloping pace, there's always Senecio mandraliscae, the Blue Chalk Fingers.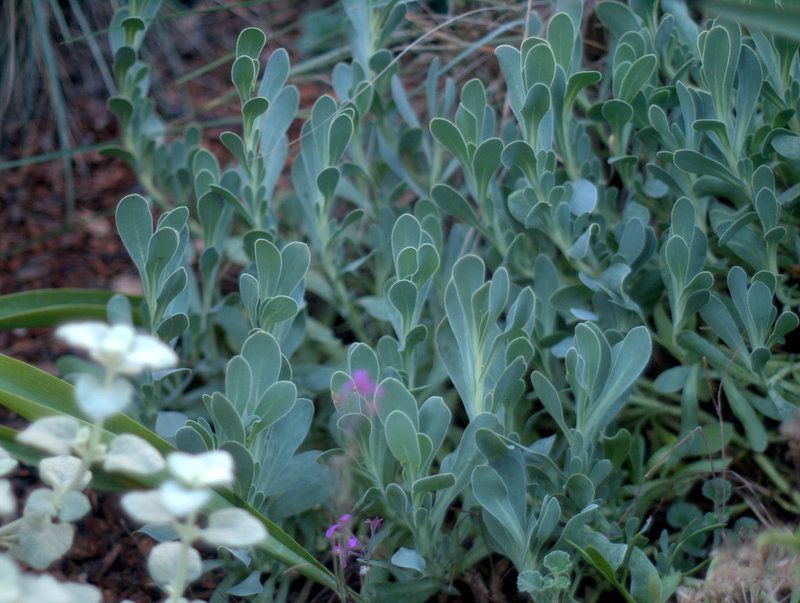 A subtle but remarkably durable plant with a tricky name to remember.
(There's another othonna with the memorable common name of Little Pickles, a small-scale ground cover with blue succulent leaves, Othonna capensis.)
Othonna, Othonna, Othonna. There…committed to memory at last.