Peter/Outlaw Gardener, that indefatigable daily blogger and all-around nice guy, raffled off some vases recently.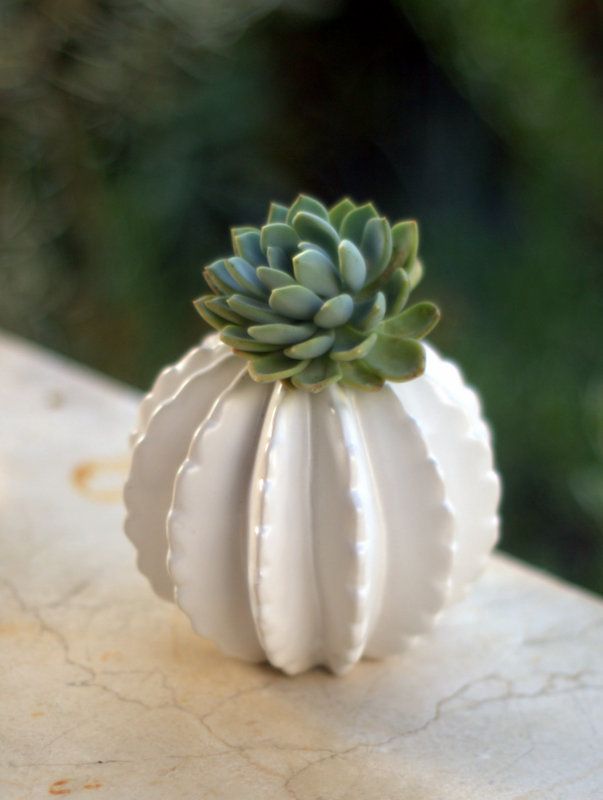 (And look who's a winner!)
I found this fat little echeveria in the front garden and unceremoniously pulled him up by the roots to welcome Peter's vase.
(Thanks to Cathy at Rambling in the Garden for hosting In a Vase on Monday.)
A vase that mimics a Notocactus magnificus doesn't need much accompaniment, but I dragged some stuff off the mantle for the occasion.
This dried bloom of an Allium schubertii has lasted eons. The little green pedestal vase came home with me a few weeks ago.
The bulb in the garden disappeared long ago. There's not enough winter chill in zone 10 for this allium to thrive here.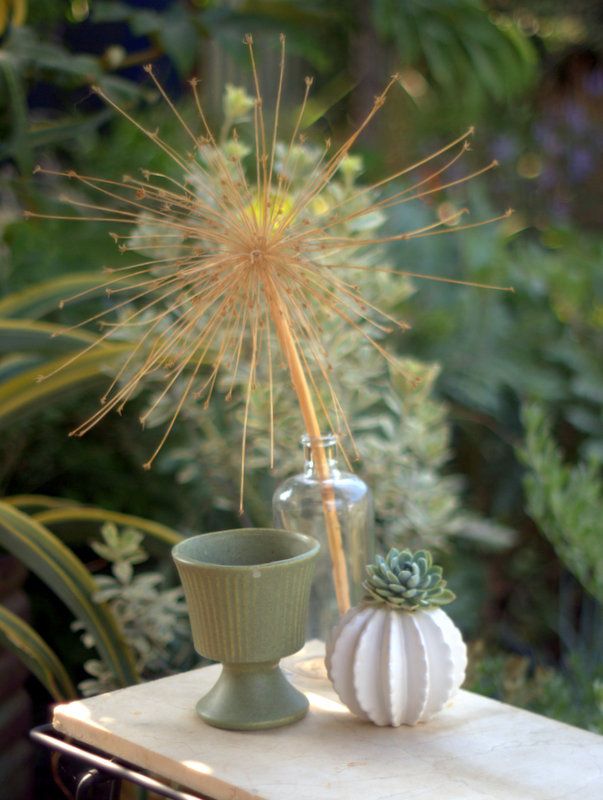 Thank you so much, Peter! And one raffle deserves another, though I doubt I can find something as worthy as your vase. I'll have to give it some thought.