Yes, Joseph, this one will be a slow grower, so settle in.
My system for summer-dormant bulbs is fairly lackadaisical, as in if I'm lucky I just might trip over the pot tucked in an out-of-the-way spot and notice the new green growth. Which is pretty much what happened in early September with this South African bulb, veltheimia, lying above ground all summer in a clump of dry potting soil in the shade. I was jolted into action at the sight of the healthy green tip and promptly repotted the bulb for its winter growth cycle, keeping it above soil level and watering it in thoroughly.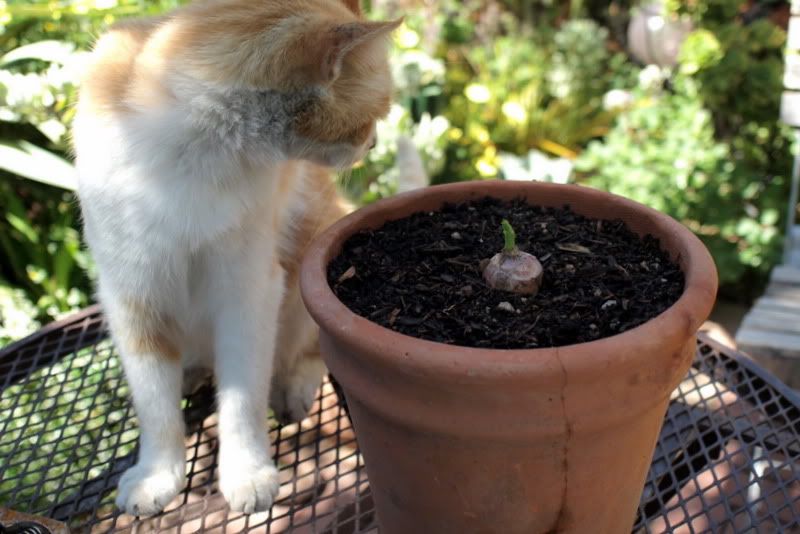 This is what we're hoping for, V. bracteata in flower from the Pacific Bulb Society page. Its hyacinth family lineage is easy to see in the shape of its flowers.
Progress as of today: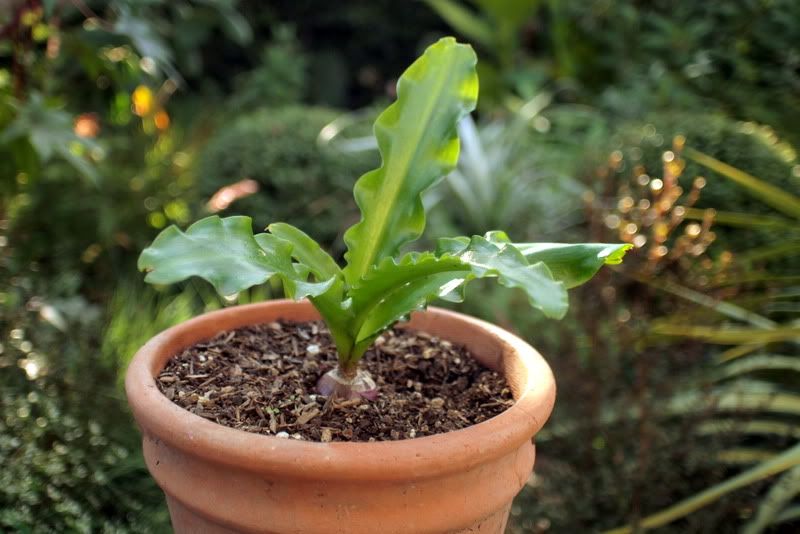 In my zone 10 veltheimia may be semi-dormant and not need complete drying off in summer. If I can bring this one to flower sometime late this winter, I'm going to reward myself with a serious perusal of the Telos Rare Bulb catalogue.