The Cactus Geranium, Pelargonium echinatum, has been brightening my February for over a decade. And it just might be one of the most well-documented plants on the blog. This photo from February 12, 2013, is one of many over the years:
"I just potted the Pelargonium echinatum into this chipped Bauer pot inherited from my grandmother. A chipped Bauer pot ceases to be a sacred cow and can definitely mix it up with the other garden pots…The pink-limbed, trailing cactus in the clay pot is Lepismium cruciforme."
That Lepismium cruciforme hasn't had the staying power of the little pelargonium, still in that chipped Bauer pot. Supposedly it can live up to 20 years, especially if I continue to withhold water during summer and give it the rest it craves. That this little pelargonium prefers to abstain from water during our long, dry summer puts us in perfect sync. No wonder we've gotten along so well for so long. Such a performance is a lesson in knowing when to pick your fights, when to bloom, when to retreat.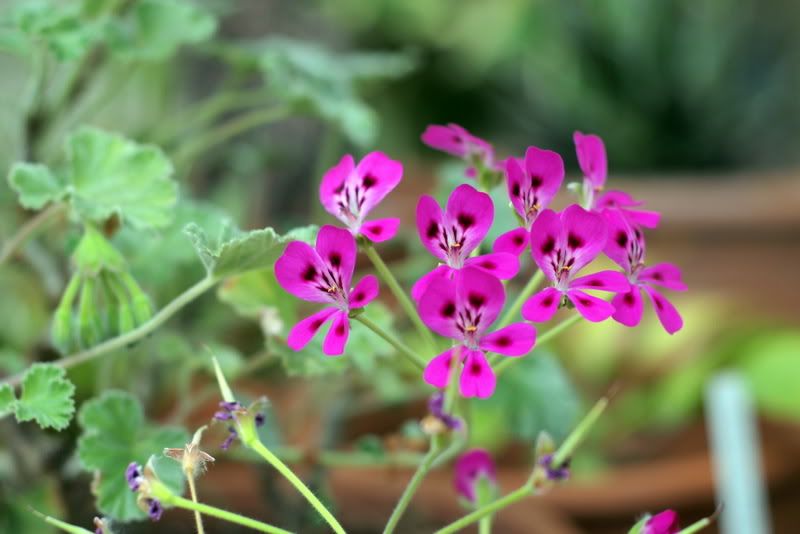 Above photo from February 2011 showing the seedpods that give pelargoniums the common name "cranesbill."
I love everything about it — the drape and swag of its stems studded with felted, scalloped, grey-green leaves.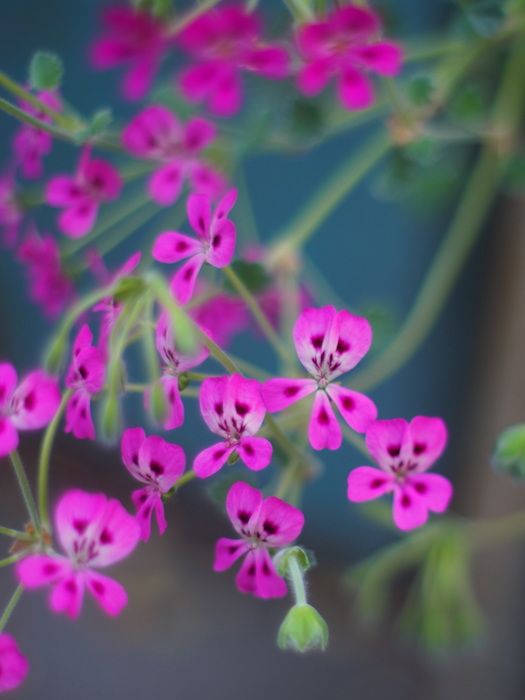 The clusters of five-petaled flowers with their dark tattoos.
The dangling buds on gracefully elongated flower stalks (peduncles).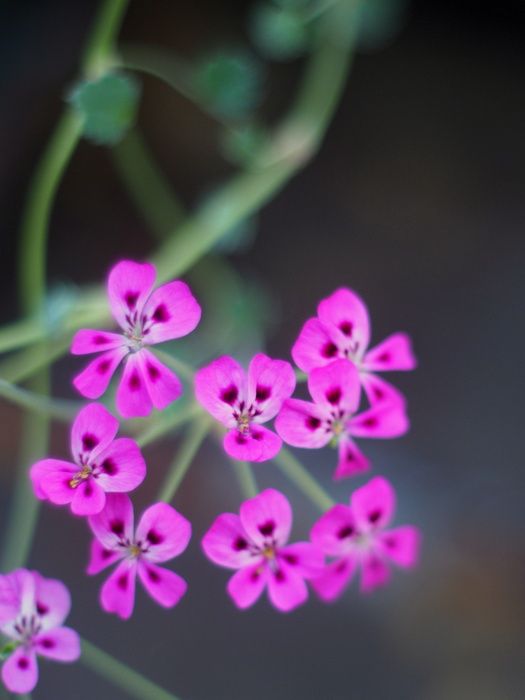 That piercing intensity of concentrated color just when you think the month of February really could use a kick in the ass.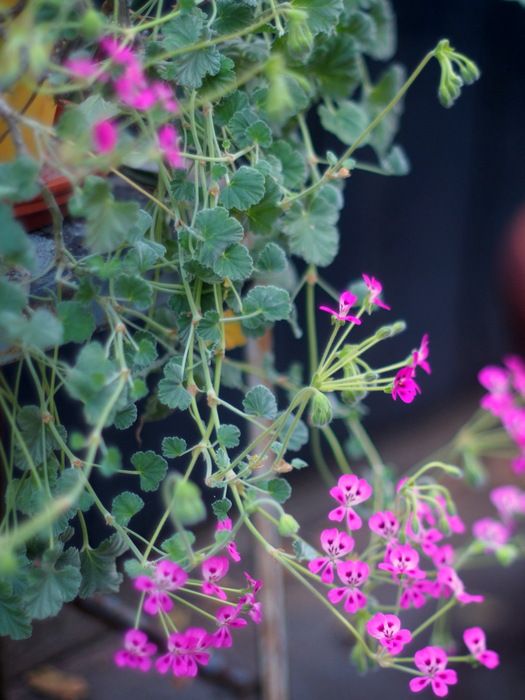 And, again, its resilient adaptation to hot, dry summers like mine by shedding its leaves and photosynthesizing through its stems.
It has my complete admiration for rousing its dessicated, gnarled, leafless stems into a performance like this every February.