I first heard about Big Daddy's architectural salvage and antique business from Reuben's blog Rancho Reubidoux and had been itching to check it out ever since, which I finally did about a month ago. The contrast between the natural world and the man-made, that tension partly explains why I think salvage can sometimes be so bracing when included in gardens. Decrepit, man-made objects falling apart in a garden that will continually renew itself and go on in some form without us, there's rusty poignancy to be exploited there. But you'll have to refer to Reuben's photos to view some of Big Daddy's selection of gorgeous architectural salvage. Because what did I come back with?
Photos of sweaty mannequins in T-shirts and random chair groupings.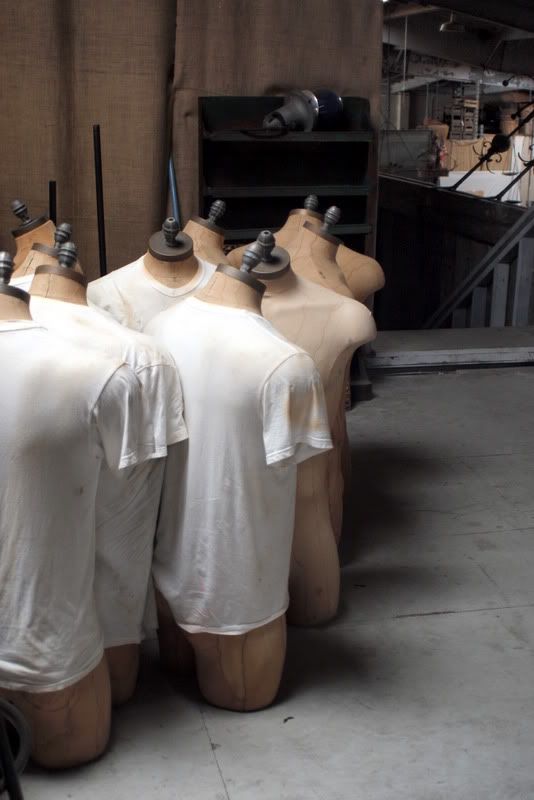 Out of all that cool shit, here's where apparently I felt the need to point my camera. Was it sensory overload? Sheer contrariness? Who can say?
But needless to say, I didn't blog about that visit.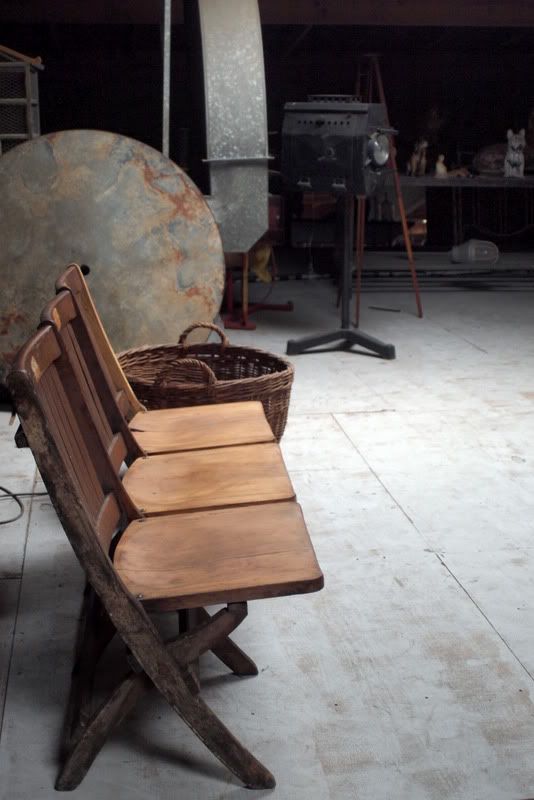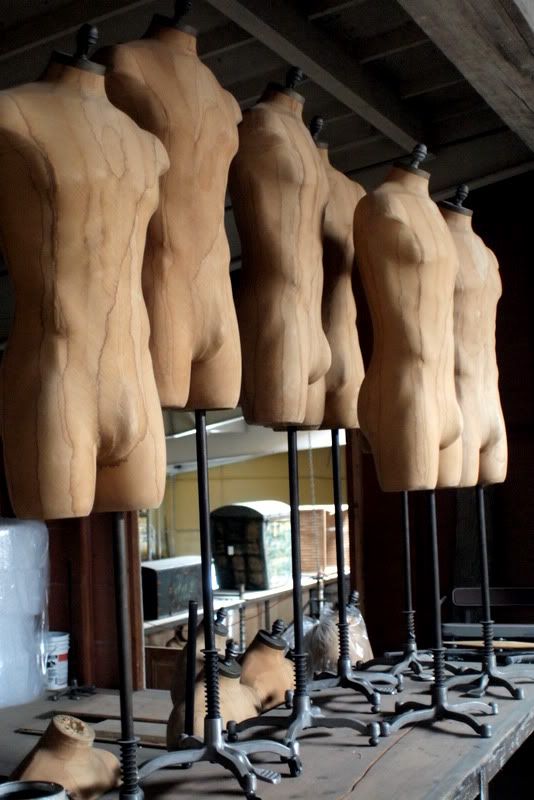 At Big Daddy's every object was uber cool, desirable, collectible. And the prices reflected the work and knowledge* that goes into sourcing these objects, the transportation and then storage in the warehouse until sale. Rightfully so. And not pricy exactly, but certainly more than I can afford. The only other shoppers I noticed were designers who loaded up vans full of stuff intended for clients or maybe their own antique shops. I wandered around, got those silly photos, and drove home feeling slightly defeated. Do we all remember the days when we found this kind of stuff dirt cheap and usually had the bonus of some colorful story to tell about the acquisition too? I know it's still out there somewhere, but someone always seems one step ahead of me, putting a hefty price tag on it before I get there. I know, I know, it's big business now. Get over it, I scolded myself driving home through this heavily industrial part of town.
And that's when I found another warehouse just a few streets away, a kind of boneyard of the Industrial Revolution. Massive machines of forgotten purpose, some beautiful, all filthy, some towering 15 feet high. I'm not completely sure why I find this stuff so terribly exciting, but would guess that it's similar to the affinity for the shape and design of plants in response to their environments. That kind of beauty and ingenuity and singular purpose can also be seen in the hulks of cast-off machines. But while the machines are mesmerizing, they're terrifying too, which just adds zest to the adventure, that tug between repulsion/attraction. Praise be to OSHA/Occupational Safety and Health Administration! was a recurring thought as I wandered through the hangar-sized warehouse for an hour, resolving to come back with my husband later to get his opinion on some things of interest. And also to get his opinion as to if I was or was not crazy to find this place spectacular.
Yesterday we finally made it back, and he affirmed it was indeed all that spectacular.
I brought home this little rolling tool cart I'd seen the first visit. For staging plants, yes, but also to move around heavy containers. Indestructible.
I've seen these sold as rolling bar carts for hipster lofts at eight times what I paid.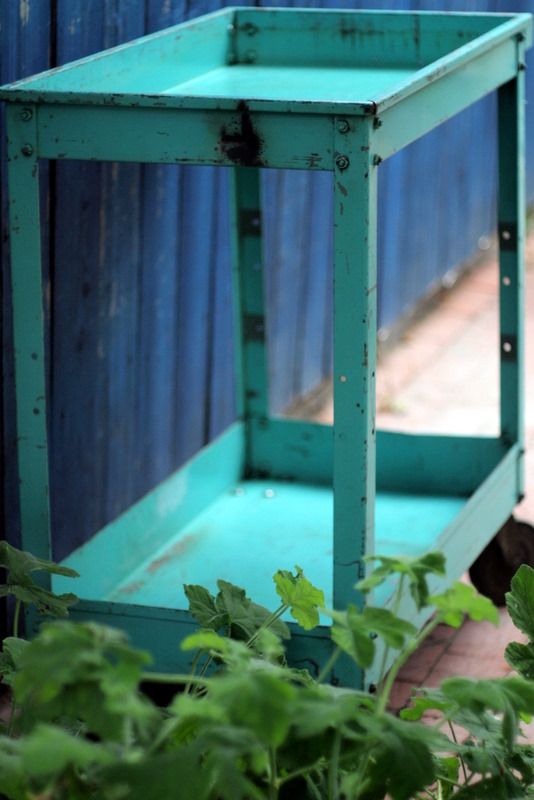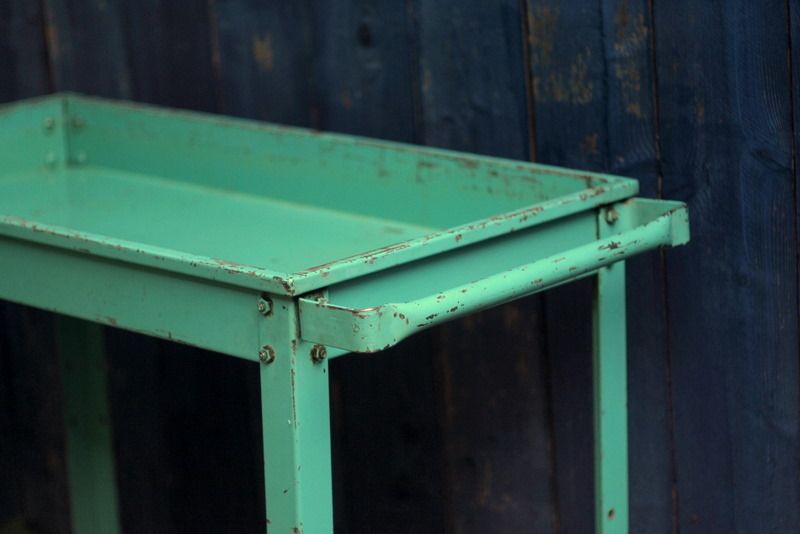 And a heavy, welded basket that sifted god-knows-what.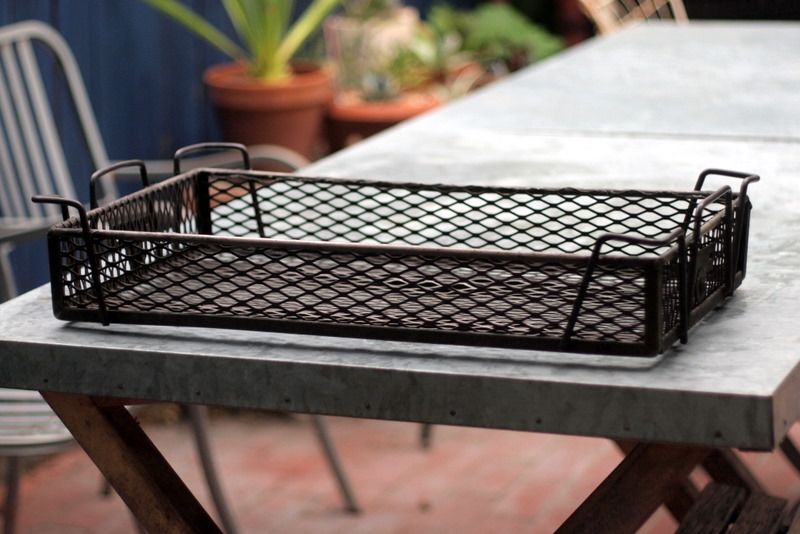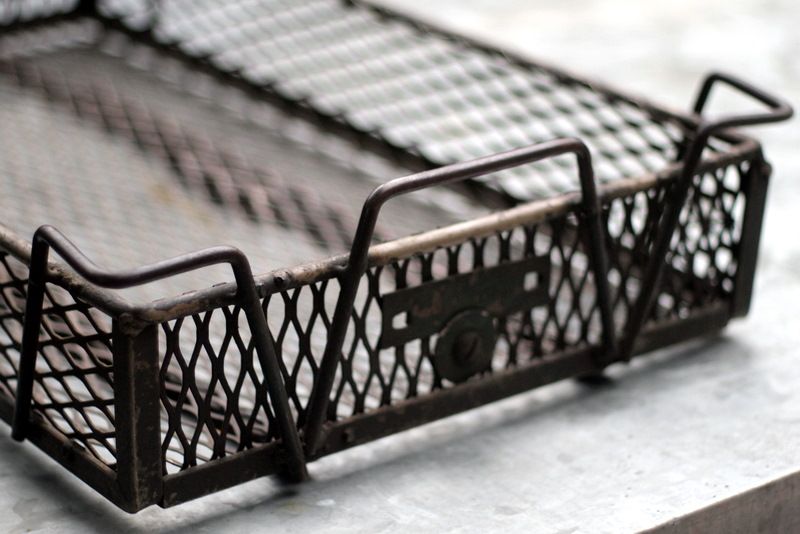 And a clamp-on lamp that needs cleaning and some other bits, but I ended up putting back more than I brought home. There's some industrial shelving I desperately covet that's priced a little high, although still amazingly cheap. I think the owner sells by the pound. I selfishly want to keep what I call Morlocks Machinewerx (for the subterranean, machine-mad creatures in H.G. Wells' The Time Machine) a secret until I own that shelving, but that would be incredibly unfair to the owner who could use the business. It's called simply Hick's Machinery. Go there and be amazed at the relics of America's manufacturing might.
Whenever possible, I prefer my salvage raw.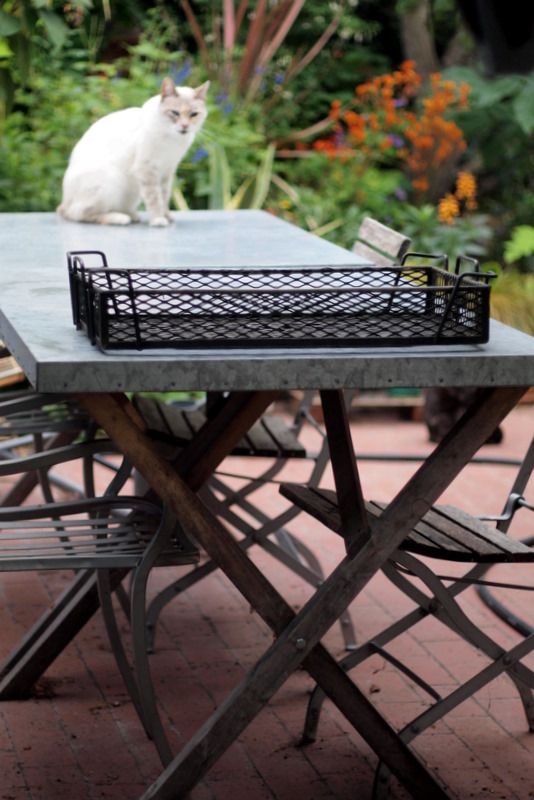 *For a look at the costs of sourcing "junk," check out this LA Times article on the lawsuit against Restoration Hardware for mass-producing the curated discoveries of Obsolete, a collector's mecca in Venice, California.