Brugmansia hybrid 'Charles Grimaldi.' Incredibly voluptuous, scented trumpets…on a plant that rivals the hybrid tea rose for awkward growth and ugly legs.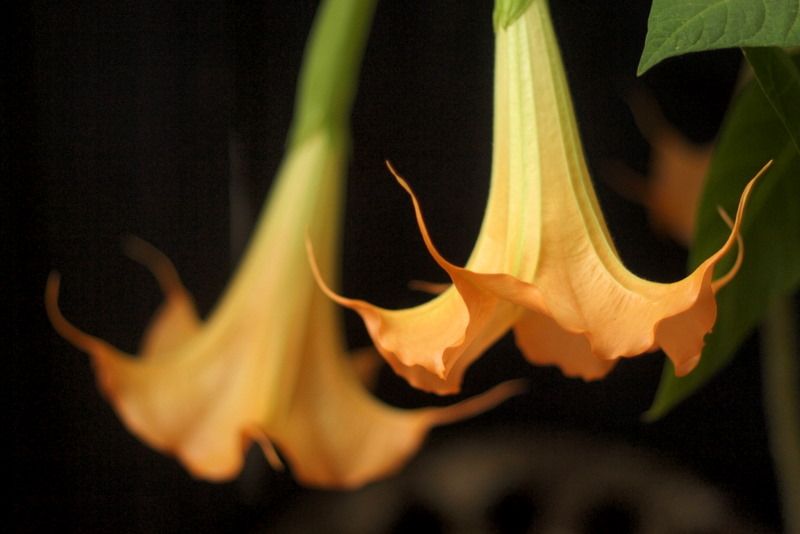 Just haven't found the right approach yet to placing these subtropical shrubs in a zone 10 landscape, where they can bloom nearly year-round.
To me, a gawky brug cries out for the structural boost of a container. A huge, preferably bottomless container, so it can root into the ground.
In which case it's very nearly drought tolerant, as opposed to the daily wilt it gets in a pot.
Brugs: a love/hate relationship with a complicated subtropical beauty. Nothing like their scent on a warm summer night.