Crassula expansa subsp. fragilis was planted this past May in these car jack stands, using window screening to hold the soil in, first pictured here near the bottom of the post.
Unlike my mossy experiments, this crassula is growing much faster and really seems to be thriving rather than barely hanging on. Tiny, starry white flowers are just starting to erupt. Love the delicate, thyme-like texture on this one. Soon it will engulf the entire structure.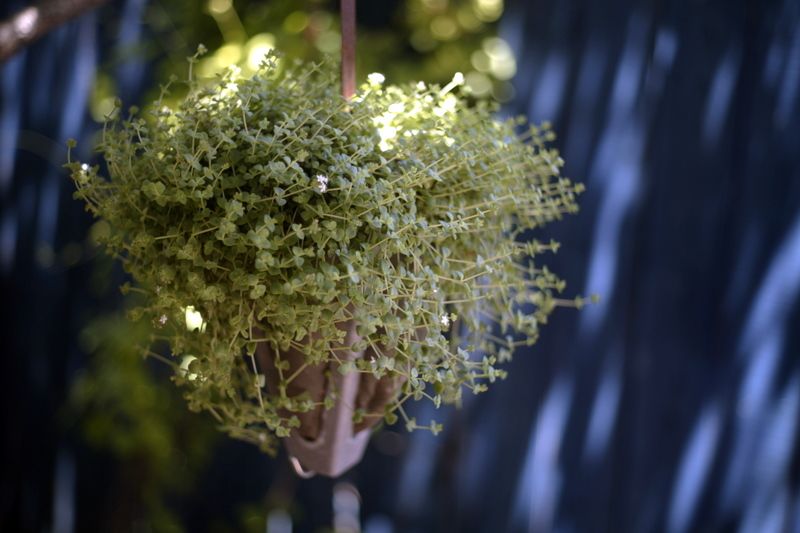 I like it so much that a new one has been created using Crassula pellucida var. marginalis. So much of this crassula was broken in the process!
Someone really adept with their hands and eye could get some beautiful folds out of the window screen as a feature in the open spaces of the design. It's nearly as pliable as a stiff fabric.
Hanging on branches temporarily to grow in the dappled light under the Chinese fringe tree, Chionanthus retusus, the simple abstract shapes are not a glaring intrusion here. I have no doubt that this idea for multiple, nearly identical hanging planters was inspired, consciously or unconsciously, by the inventive hanging succulent creations seen this spring at Lotusland. The strips of rusty metal used for hangers, about 2 feet in length, are salvage from Building RESources in San Francisco, California.