Large-leaved sage, Salvia macrophylla. Insistently, emphatically, imperially blue.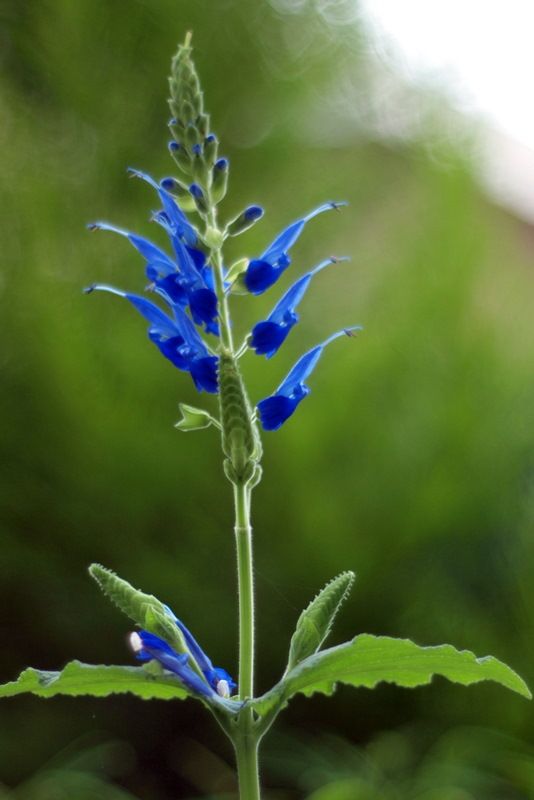 And since I've officially entered the fall season of travel lust I tumble into every year, a more sinister association also comes to mind, that of Mayan Blue, a sacrificial blue. The Maya of the Yucatan peninsula in Mexico created through a ritual of fire the mysteriously enduring color Mayan Blue, which was then immediately slathered on the intended human sacrifice, an offering to Chaak in exchange for rainfall after months of seasonal drought. A layer of Mayan Blue 14 feet deep was found at the bottom of the natural sinkhole, The Sacred Cenote, at Chichen Itza when first dredged in 1904, the residue of many offerings thrown into the cenote.
So the first blue men were definitely not light-hearted comedians.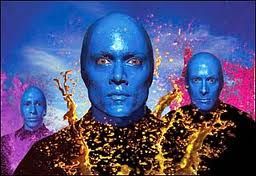 Also used on pottery and murals, it is "an important, vivid, virtually indestructible pigment. Maya Blue is resistant to age, acid, weathering, biodegradation and even modern chemical solvents. It has been called 'one of the great technological and artistic achievements of Mesoamerica.'" Science Daily
True, the actual pigment in Mayan Blue has nothing to do with this salvia but derives from the indigo plant, an indigofera species.* This rare salvia's home is further south in Peru, and is sometimes labeled 'Tingo Peru,' as it was at the Fullerton Arboretum salvia sale last year where I found it (and of course blogged about it here). This is the 'Upright Form,' meaning this form clumps up and won't meander. Very reassuring, since this salvia obviously has size aspirations of gigantic proportions, with leaves large enough to scare an acanthus. Heavy fall rains on these big leaves would easily knock the plant down, as does an occasional overhead sprinkle from the hose, so it would be better to entreat the rain gods to back off during its fall bloom. It currently stands between 5 and 6 feet.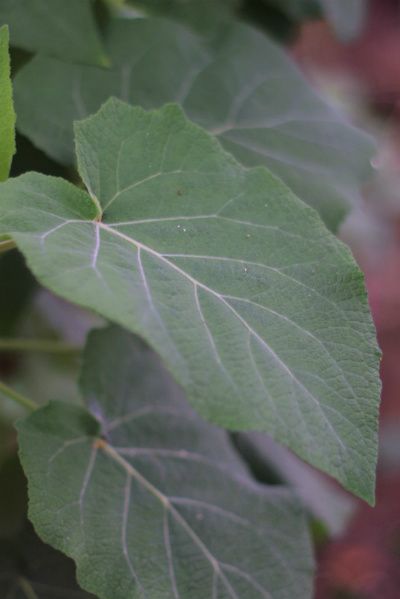 This salvia withstood a surprising amount of shade all summer under the smoke tree 'Grace,' who's just been aggressively limbed up.
Even in shade this Salvia macrophylla bloomed lightly all summer in that evocative shade of blue. The species grows easily from seed. Annie's Annuals & Perennials sometimes carries this 'Upright Form.'
*"The Maya blue pigment is a composite of organic and inorganic constituents, primarily indigo dyes derived from the leaves of añil (Indigofera suffruticosa or Indigofera guatemalensis) plants combined with palygorskite (Sepiolite), a natural clay, cooked at 100 oC, that makes it turn from blackish to its exquisite tone. Smaller trace amounts of other mineral additives have also been identified. Due to its attractive turquoise color and light fastness, Maya blue was widely used in mural paintings, sculptures, ceramics and codices." Authentic Maya.
Photo found here.