Newt is taking time out of her busy day to helpfully point out where the poppies will be blooming this year.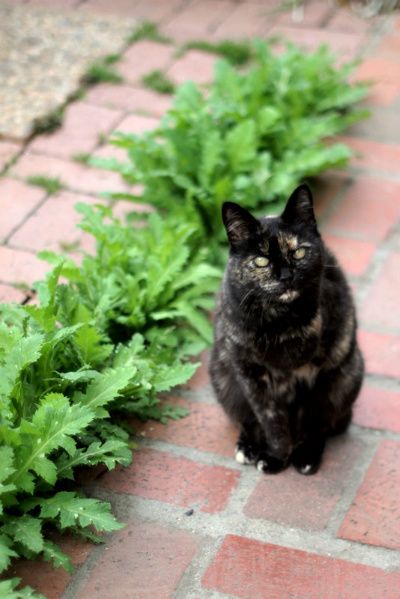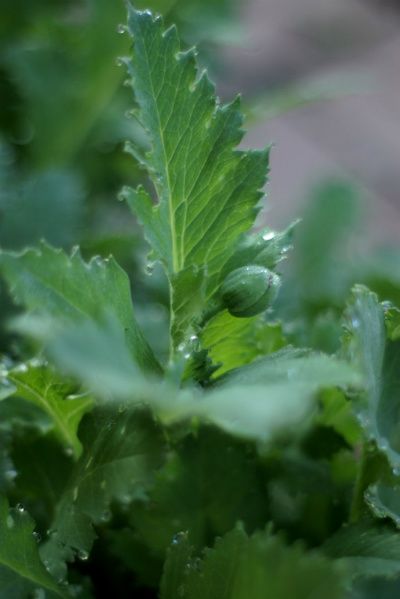 Last year's runnel of poppies was in the crevice along the back porch, but this year they've jumped a few feet over and have self-sown into crevices in the dry-laid bricks. These are again the Poppy of Troy, Papaver setigerum, which is a nicely compact, breadseed-type poppy, a single with pale lilac-colored petals surrounding a central dark blotch. There are scads of species and breadseed varieties to try that improvise on the timeless poppy theme, a performance that never grows stale. A solitary bud peeps out of the leaves, dangles demurely as the slim stalk elongates, until all pretense of shyness is abandoned as sepals burst and fall, revealing impossibly silky, translucent petals. It always strikes me as a sly wink of nature to imbue a plant with such captivating drama and energy as well as deadly soporific properties. (Annie's Annuals & Perennials has by far the best selection known to mankind and is the original source of my self-sowing poppies.)
While visiting the Bay Area a couple weeks ago, I was introduced to a marvelous source of salvage and cast-offs, a huge warehouse devoted to recycling and repurposing in Berkeley called Urban Ore, where I found a pair of botanical prints, one of plants from the malvaceae family and this one of papaveraceae, both now hanging in the bath house. Botanical prints can lead one down a chintzy path I generally try to avoid, but I just couldn't walk away from these poppies.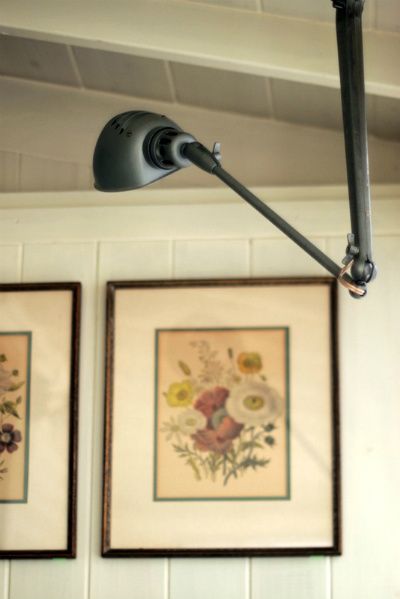 If I lived nearby, I'd check out Urban Ore frequently. The best stuff disappears within hours of arrival.