Work cancelled at the last minute today, the message on the phone said, so there I was in a Culver City business center parking garage with nothing to do.
Driving around Culver City, I mulled the situation over and considered my options. Head home and back into rush-hour traffic or to the Culver City branch of Rolling Greens, Los Angeles' "predominant live plant nursery for professional landscapers, landscape architects, production designers, and in-the-know home gardeners." (I think I'm included in there somewhere, maybe the last category if we substitute "half-ass" for "in-the-know.")
Ah, Rolling Greens. Aren't pottery and plant nurseries some of the most serene destinations known to mankind? There is the occasional pang of remorse, like when you check the price on the Yucca rostrata and it's half your mortgage payment. But the discomfort quickly passes because, honestly, where would I put it anyway? Unless an agave blooms soon, I'm maxed out.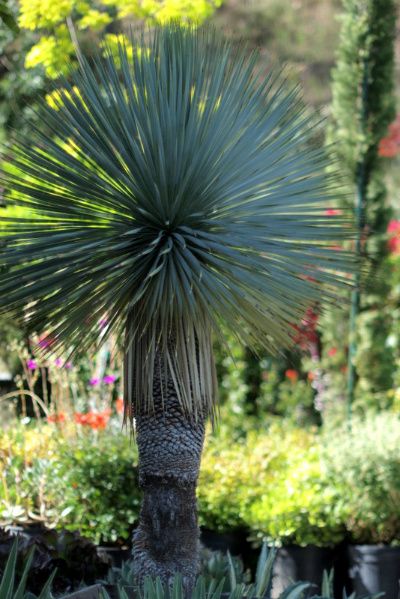 Overall, serenity permeates every crunchy footfall along the gravel paths exploring the many levels to this hilly Culver City location.
Very Etruscan/Sumerian theme with the containers today.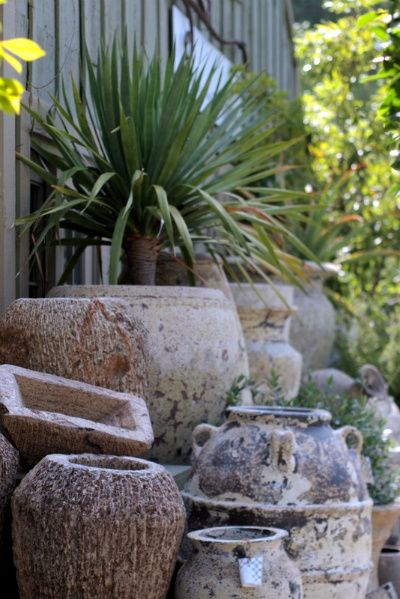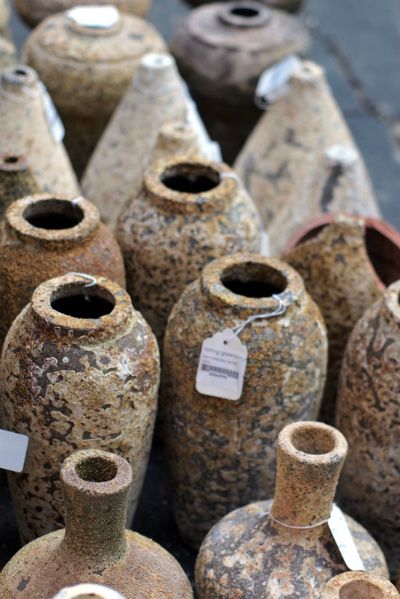 But every style of garden ornament and container is represented, whether Balinese, French, Italian, Mid Century Modern — truly an exhaustive selection of styles and kinds of pottery, some of gigantic proportions. Lots of salvage and vintage garden furniture too.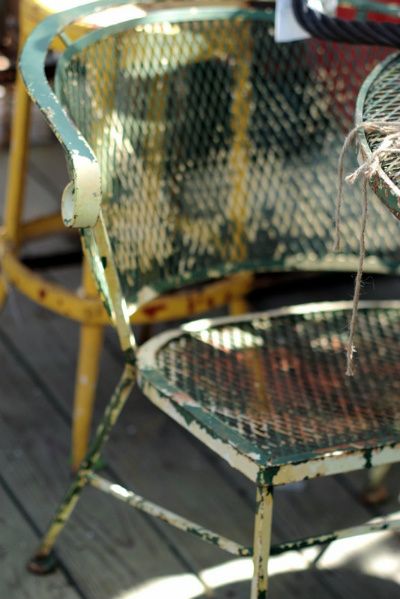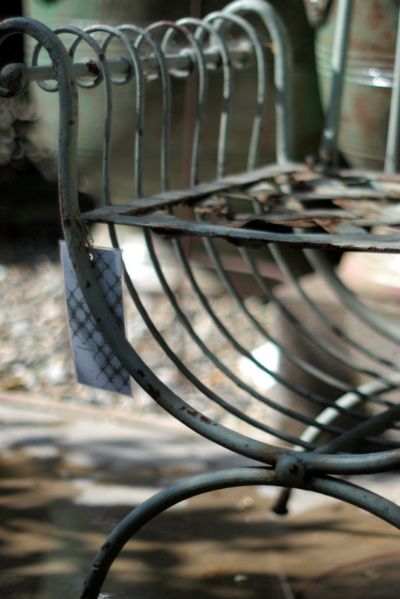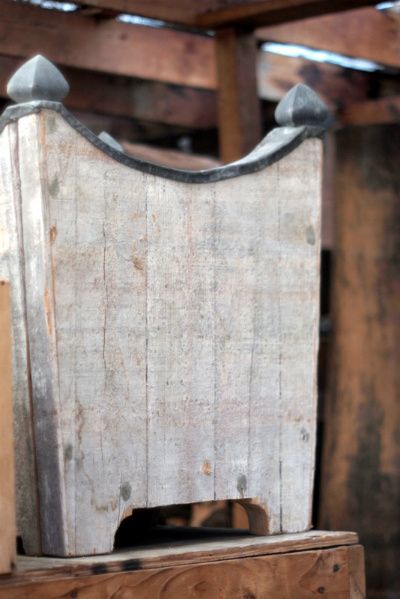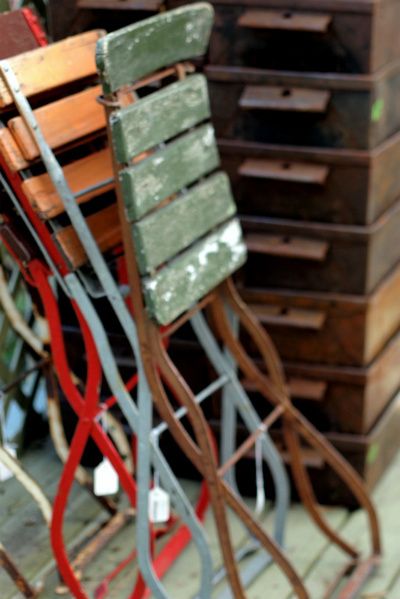 The nursery side of the business doesn't try to dazzle with plant rarities, but instead offers a very solid selection for mediterranean gardens.