On July 13, 2012, Natural Discourse, the "collaborative project between the University of California Botanical Garden at Berkeley (UCBG) and a multidisciplinary group of artists," will introduce the artists' installations to the public. MB Maher has been up to some mysterious photo work in conjunction with this project involving a photographic technique known as "light painting." A rarely seen technique, Maher tells me it involves nothing more complex than going out after dark with a flashlight and your camera. Light painting first came to his notice via the legendary photographer (and Maher's personal hero) Paolo Roversi, who used the technique to create studio effects such as this:
"It is like using a pencil in a way. A writer or a painter or a composer of music is filling a white canvas. But, for me, photography is a black canvas. And on this black page, I use the Mag-Lite to write with the light."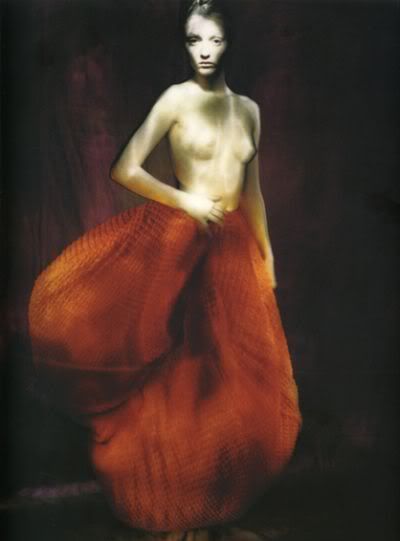 When asked how he arrived at this technique, sometimes called "Roversi lighting," Roversi explained: "Everything in photography is very old. Perhaps this technique had not yet been adapted for fashion photography because the model cannot move too much because of the very long exposure. It is not so simple, but it is easy for me because I work with Polaroid Film. I can see the result immediately. The most difficult thing is establishing the exposure time, how long you keep the light on the subject. Sometimes it is difficult to judge, and with the Mag-Lite it is a matter of a second. So you have to move the flashlight very quickly. But I like this light because it is completely irregular. You never know what will happen." – from "Paolo Roversi on the Mysteries of Light"
Even the monumental agave takes on an ethereal cast with light painting, setting the thorn imprints aglow. Unlike Roversi's models, the agave is motionless and therefore gives a crisper result.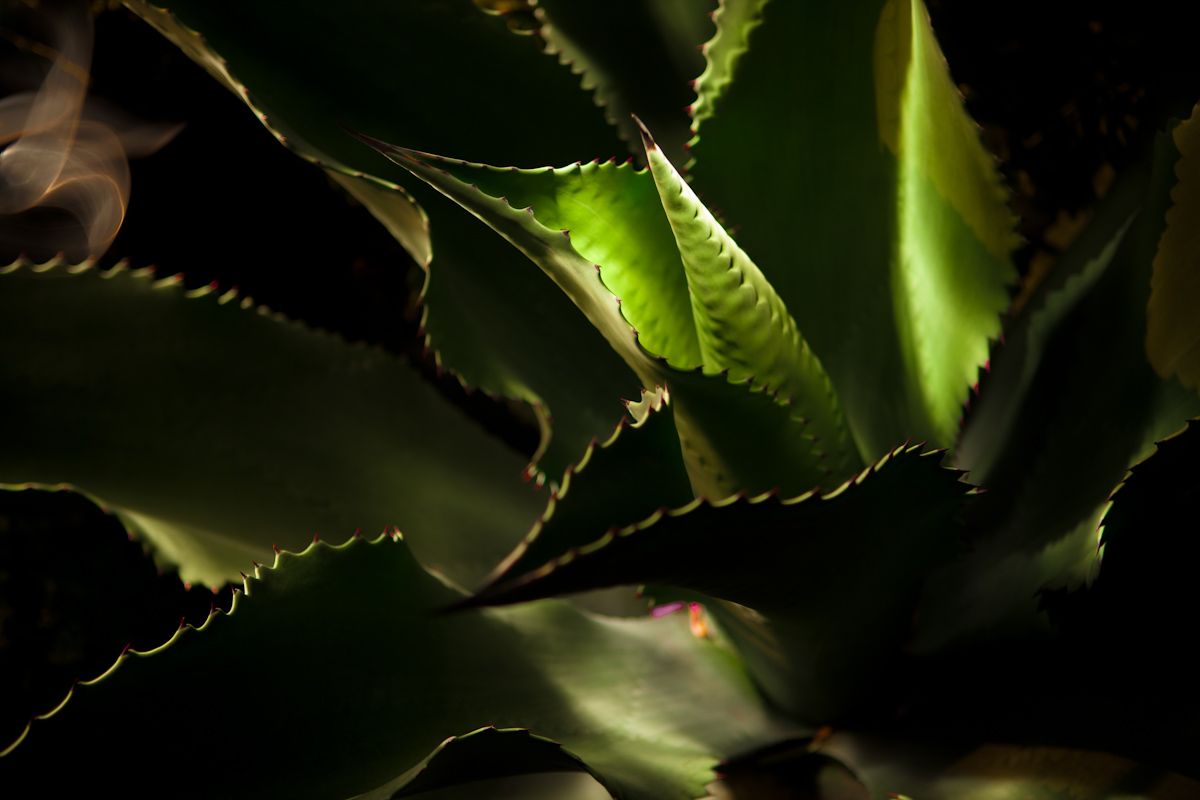 Maher tells me he's light-painted a gunnera too, so hopefully he'll kick loose some more of these stunning "light paintings." I can't wait to find out how this all ties in with the upcoming July 2012 opening of "Natural Discourse" at UCBG.
Previous posts on Natural Discourse can be found here and here.