The Metro Blue Line out of Long Beach dropped me off on the doorstep of the Los Angeles Convention Center on Sunday, the last day of Dwell on Design. There's such a buoyant feeling to bounding off a train at the platform and hitting the pavement in a few short steps, compared to a long drive and still having to face the deflating task of parking and where and how to pay for it. One of the oddities of public transportation in Los Angeles is that the rest of the day will be spent telling people that you didn't drive, you took the train. Really? they will say. Yes, the train! we say, bursting with the pride of daring explorers. We still can't get over the fact that there are trains whizzing over, under, and alongside clogged streets and freeways, with more lines added all the time. New lines to Culver City just this week. And we're promised that the ugly freeway snarl that is the Forbidden Zone (Santa Monica/Westside) will also be conquered one day. For over ten years I've been taking the trains for the freelance court reporting work I do anywhere there are tracks laid down, but it's a rare thing to head to downtown LA on a weekend, and I finally made my decision to go at the proverbial last minute. There was a staggering amount to see, but photos are a product of the catch-as-catch-can, indoor trade show school of photography.
As soon as you enter, "Screenplay" demanded immediate attention, all undulating 21 feet of it, from every vantage point possible. By the Oyler Wu Collaborative, from certain angles it felt as though the hulk of a steel-cable suspension bridge had been twisted and compacted and lowered onto the polished concrete floor for our up-close viewing pleasure.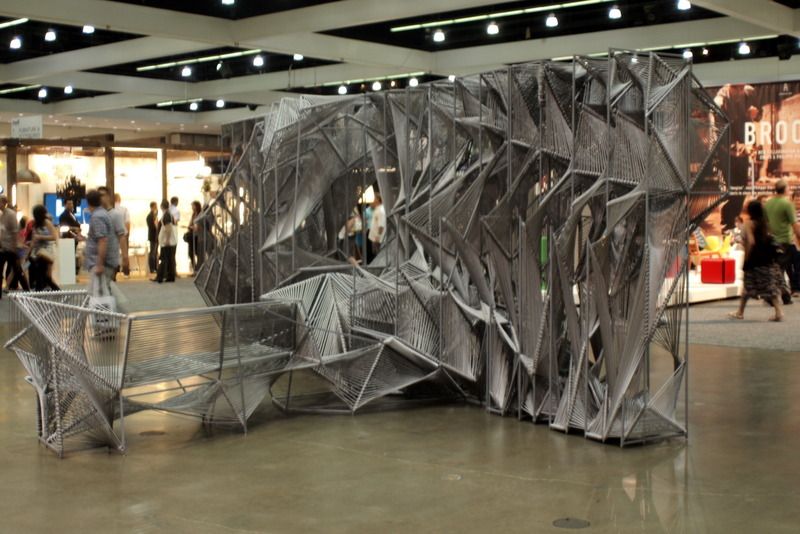 Things were already looking promising. The expanded stainless steel furniture by
Damian Velasquez
really amped up my idle but happy browsing into full-on engagement. Expanded stainless steel is a material I often use in my fabrication daydreams for the outdoor benches and shelving I crave, so these chairs, tables and sofas prompted me to sputter out the few questions I asked of any designers at the show. I've even got a small collection of expanded metal objects, mostly industrial baskets and trays found at local salvage yards. The furniture is laborious to produce so is pricey, the sofa going for about $4,000. All powder-coated and weather resistant. I truly lurved them.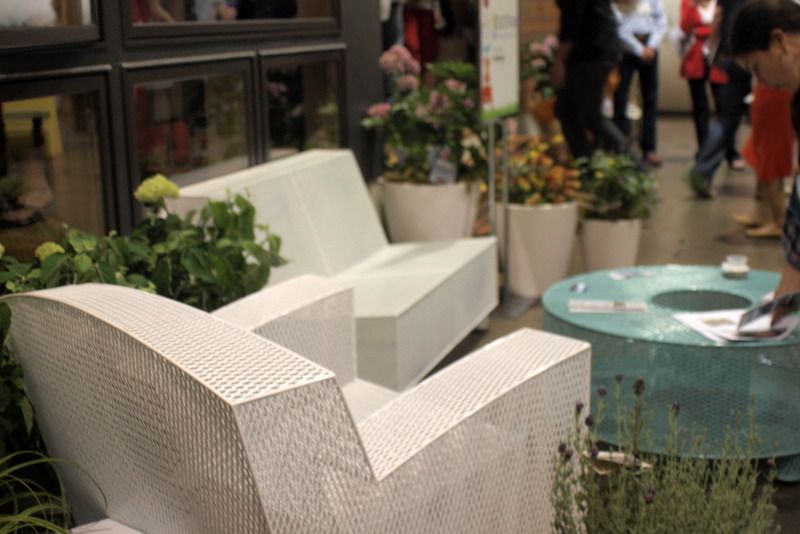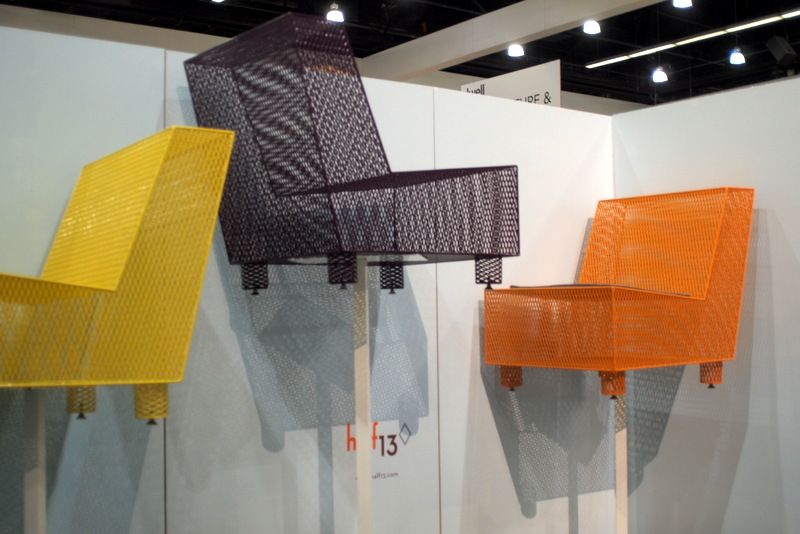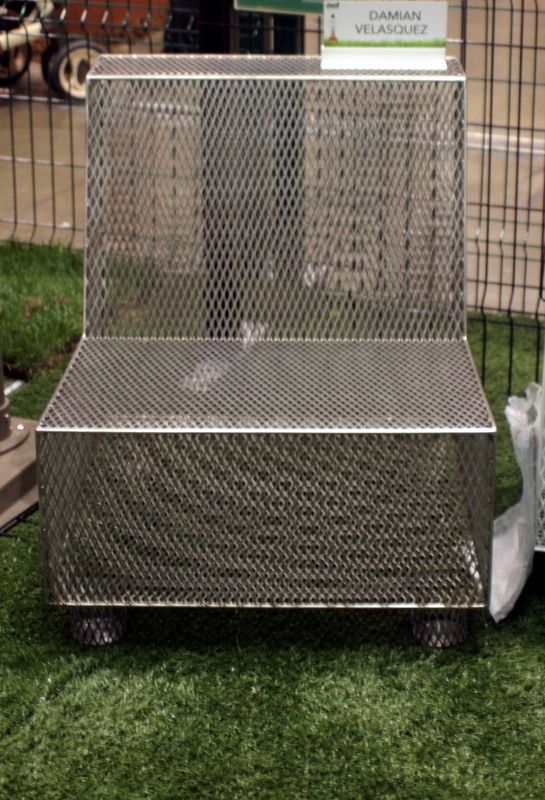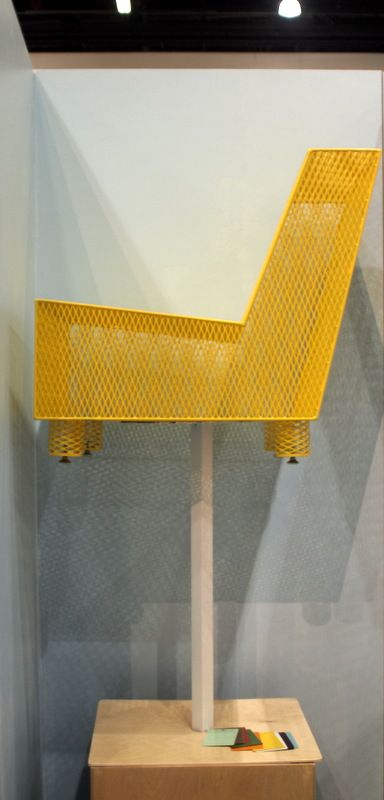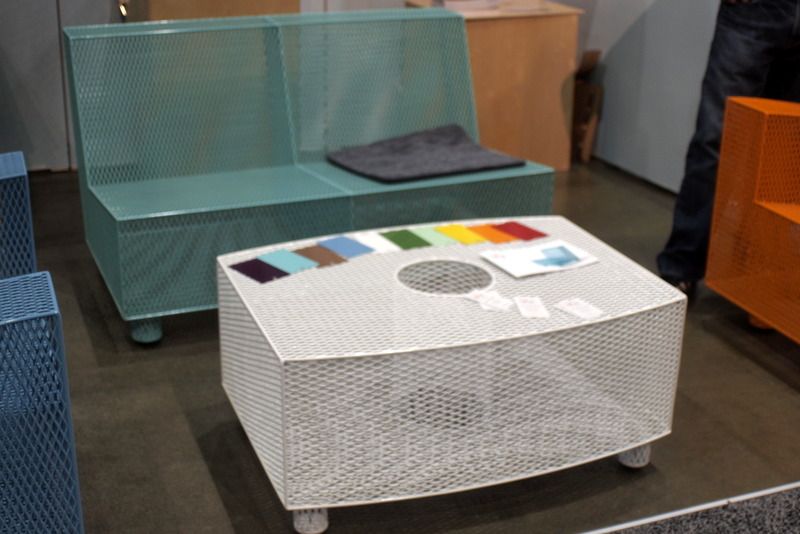 I'm also captivated by Bend's line of furniture Geometric, and these lovely ceramics from BKB Ceramics of Joshua Tree, California.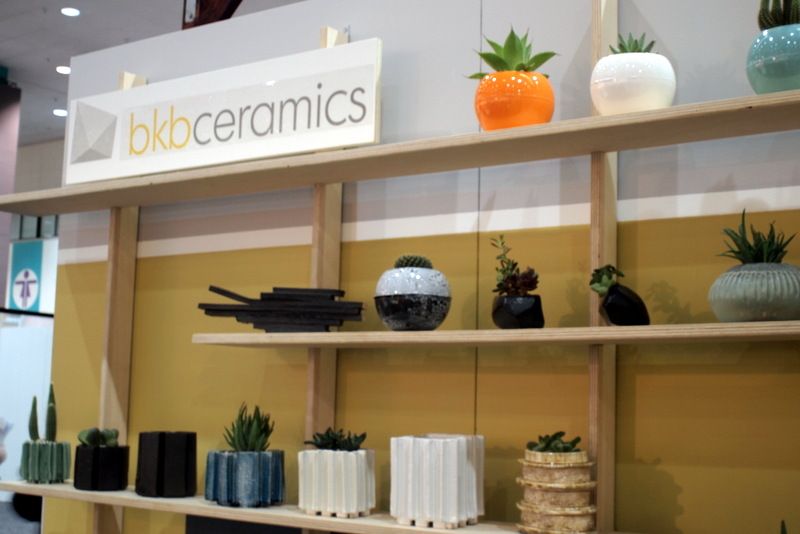 Loll's outdoor line made from 100% recycled materials (mostly milk jugs)
Annette and Mary of Potted debuted their fabulous City Planters and drew in the hordes with their seductive, exclusively Potted pottery.
Both these lines are made locally in Los Angeles. Potted has been at the vanguard of Los Angeles designers committed to finding local workshops to fabricate their designs.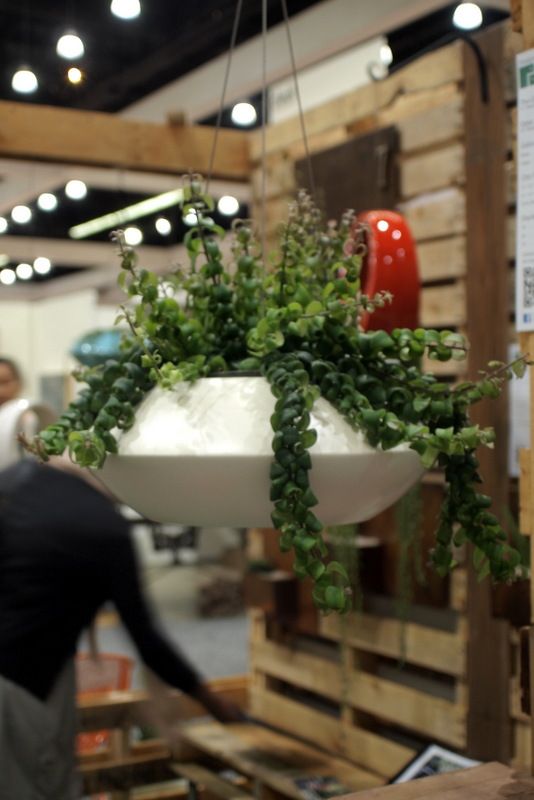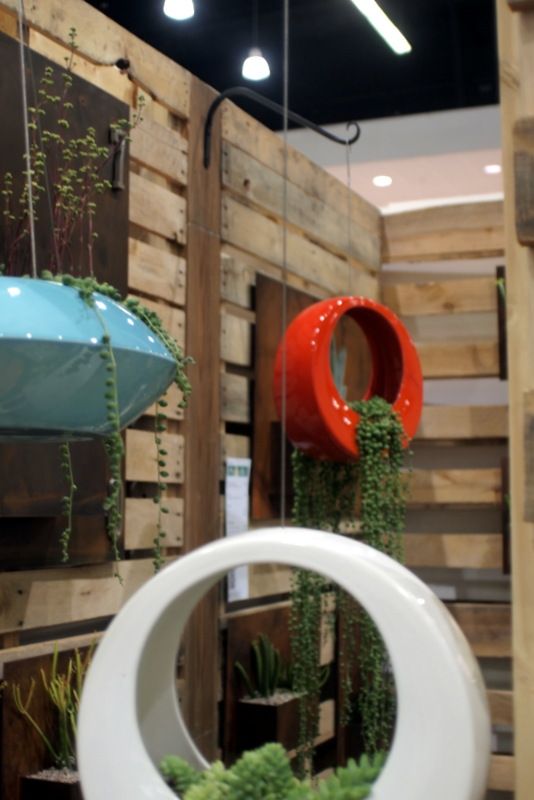 When four hours of circling the exhibits caused feet to falter, there were fascinating symposia to wander into and grab a chair, like the engrossing panel discussion of the Purdy-Devis residence on which garden designer Laura Cooper collaborated. Then it was back out onto the main floor to peruse lightweight concrete materials, sun-fast fabrics, sustainable wallpaper.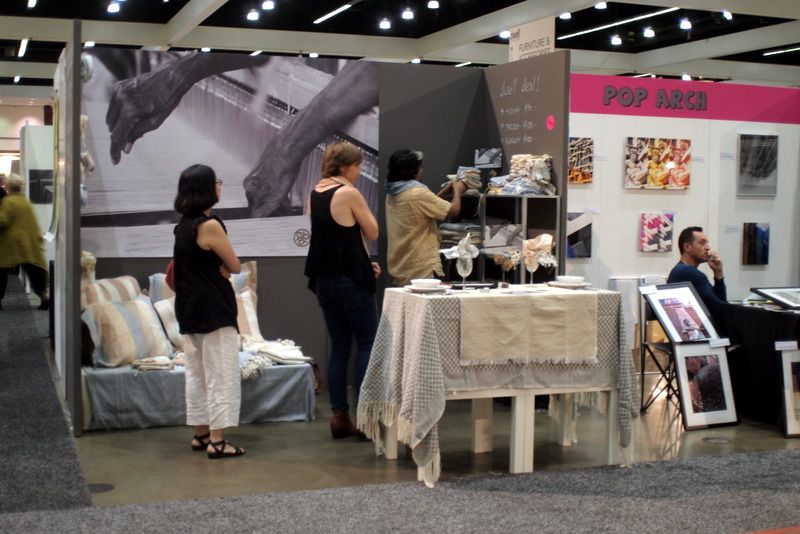 I overheard a mildly snarky remark about designers' current "arms race for a sustainability badge." I think this is a case where I'll gladly suffer through the overuse of a buzz word like "sustainability" and cheer on the application of its principles.
There was lots of gee-whiz design to ponder.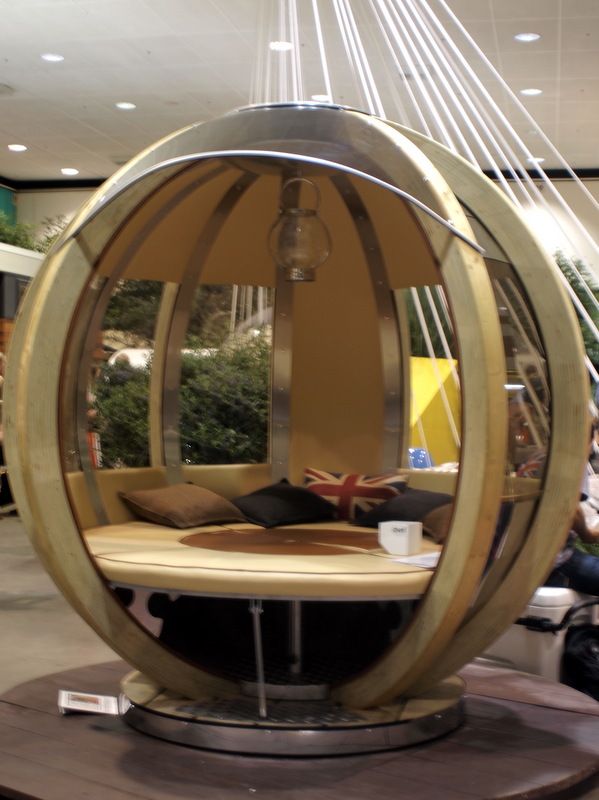 Airstream and camping porn.
Really well-done show, Dwell.