Some quick photos to make it on August's roster for Bloom Day hosted by Carol at May Dreams Gardens.
It feels slightly hypocritical to include this ceratostigma in a Bloom Day post, since last spring I single-mindedly pursued its complete annihilation.
I'm all for sparkling, gentian-blue flowers, just stop throttling the Agave celsii already.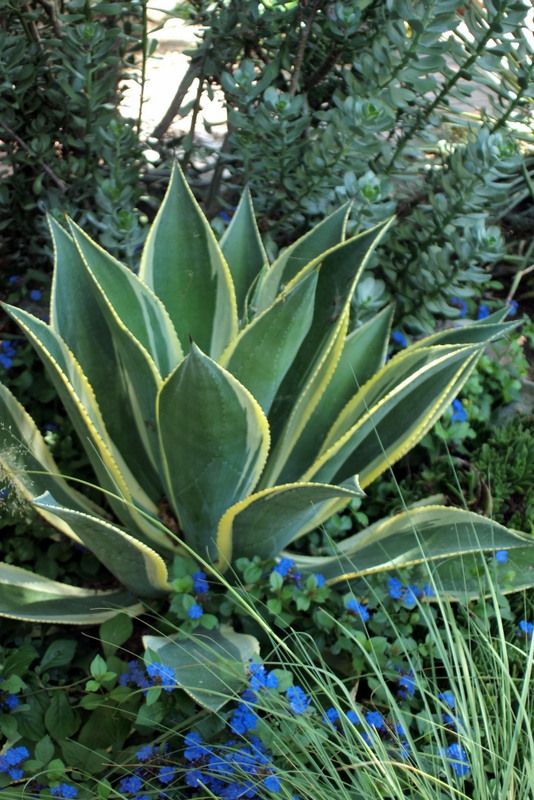 Glaucium flavum and Agave bracteosa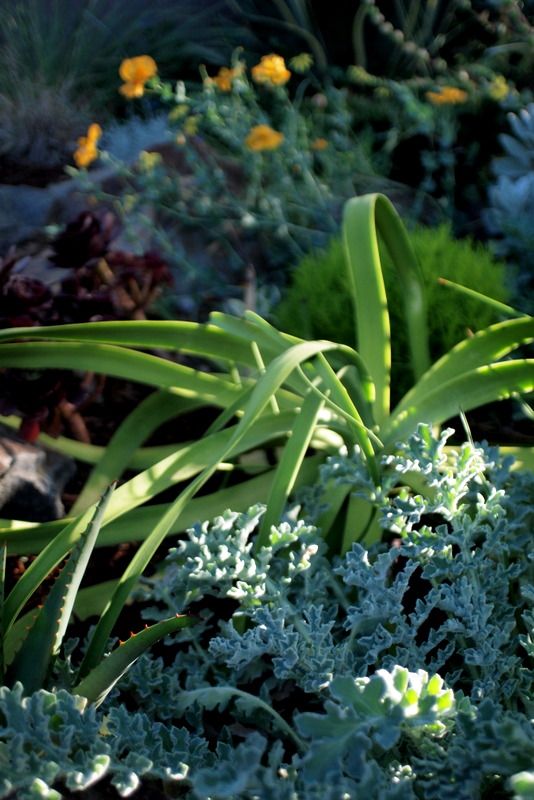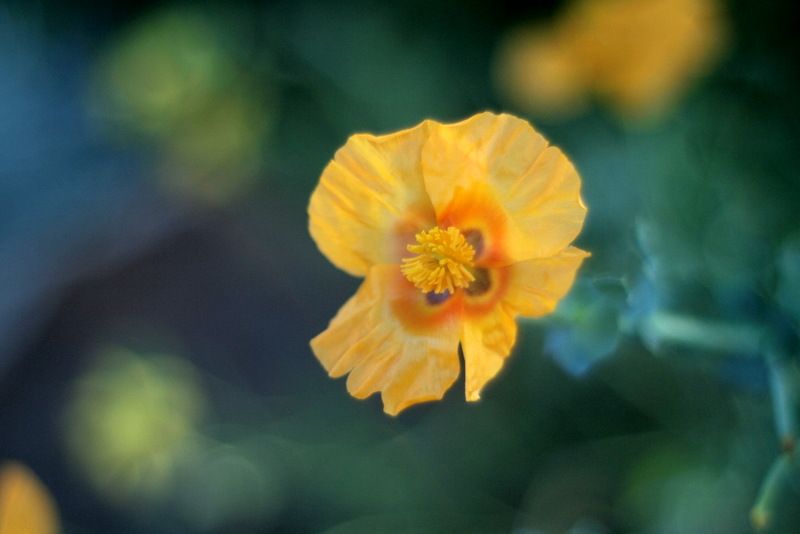 Salvia 'Wendy's Wish' is starting another flush of bloom.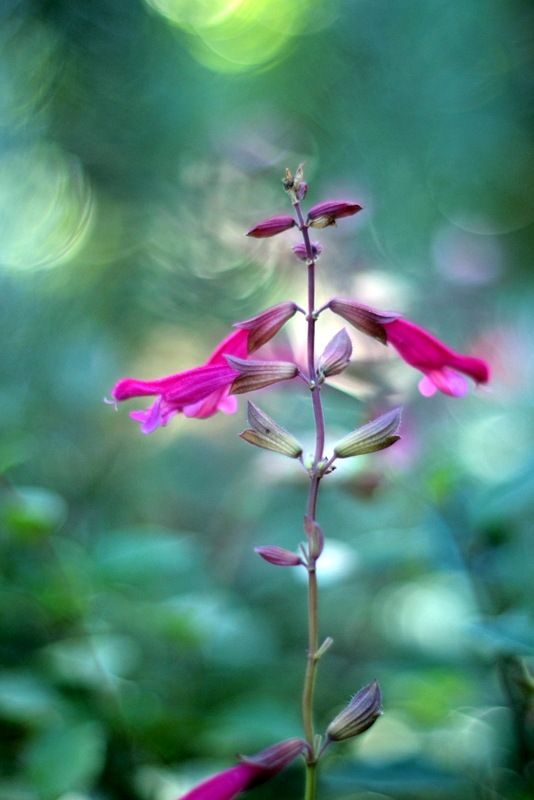 Grapes from the vine on the pergola, inedible and bitter, but still beautiful.

Wishing everyone a cooler, breezier Bloom Day. First day out of the 90s here in at least a week.