Les' rules (A Tidewater Gardener).
Leave your home or workplace on foot. Bicycles are OK. Bring a camera along. Depending where you live, the Winter Walk-off challenge may be a snowy trek requiring a team of huskies and a sled (does that comply with the rules, Les?) or a sunny stroll in the park. I hope Les doesn't mind multiple entries. This is just a warm-up, a test run, kicking the Winter Walk-off tires, so to speak.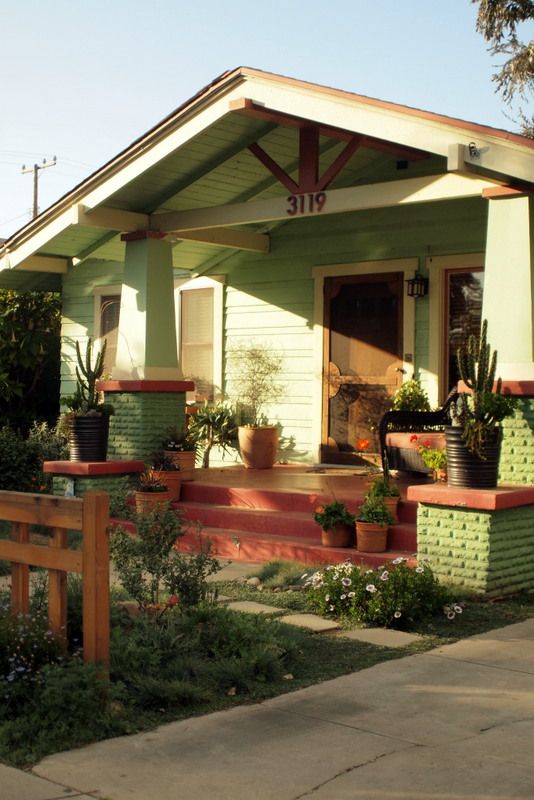 Biking to my community garden yesterday, as always I pass this tidy bungalow.
The house and garden looked as though it had primped and readied itself expressly for the the Winter Walk-off.
At the base of the fence tumbles blue marguerite, Felicia amelloides, alternating with a coppery coprosma, shrubs from New Zealand also known as the Mirror Plant.
A couple blocks away, hanging lanterns suspended from a California Pepper Tree, Schinus molle
The yellow flowers belong to an aeonium sitting in a pot on the fence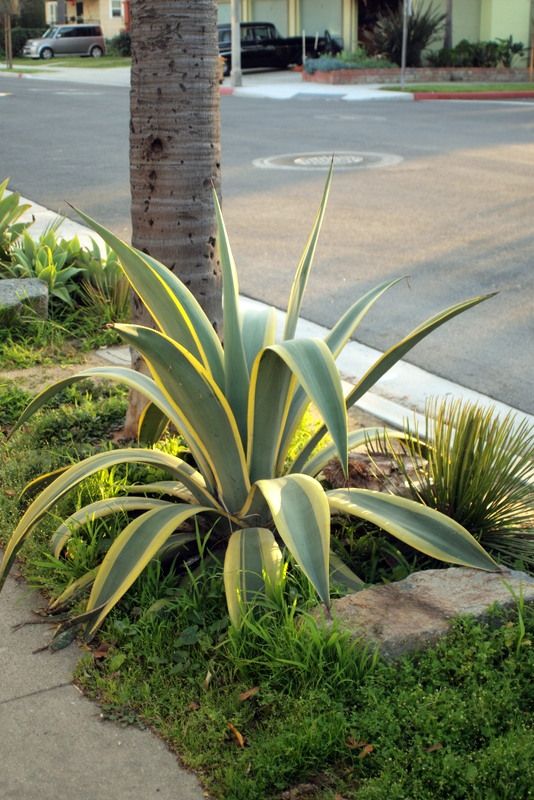 This beautiful parkway agave stranded in weeds looks like a variegated Agave weberi.
(vintage black Chevy in the distance, tail fins hidden by the palm)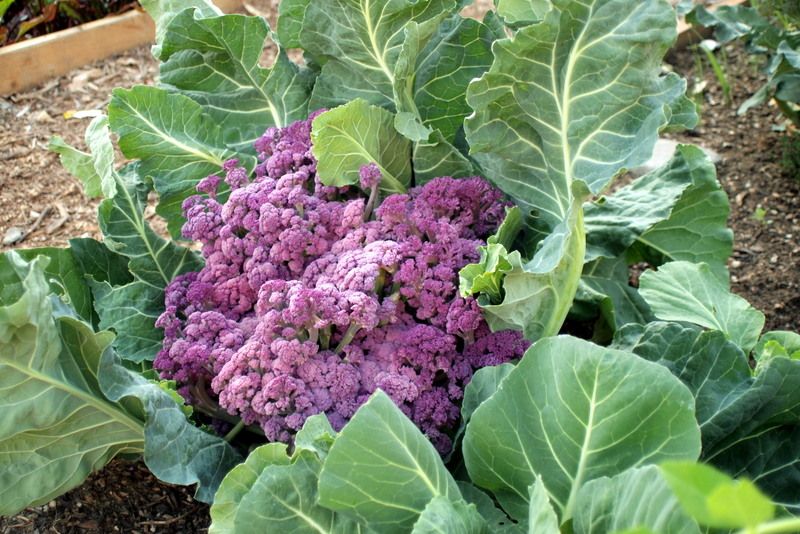 At the community garden, purple cauliflower in a neighbor's plot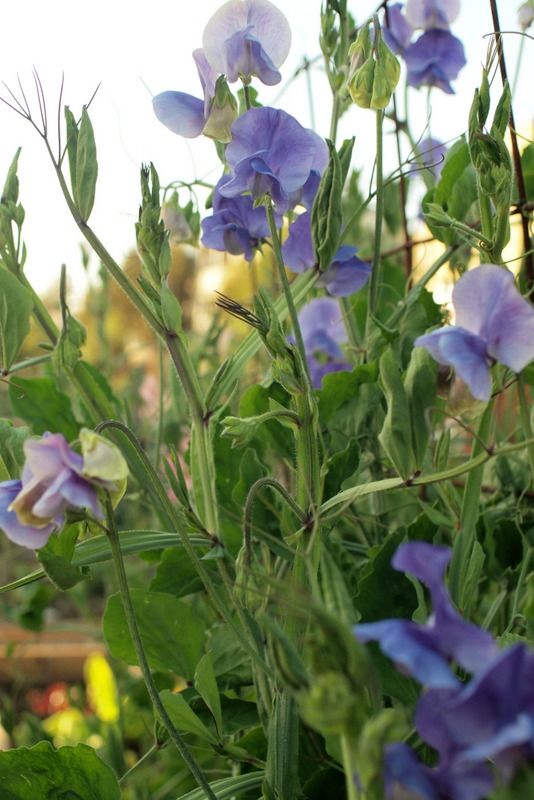 and sweet peas, also not mine. My sweet peas are just barely grabbing on to the bottom of the trellis.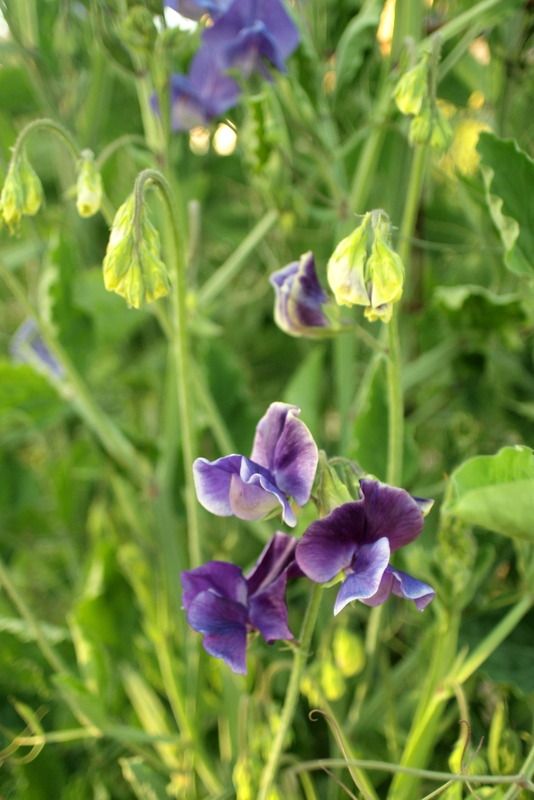 An abbreviated entry, but hopefully there'll be time for a few more. And then it will be spring.
I think this is actually Les' plan, to distract us until spring. I'm all for that. Thanks, Les!