The humble gazania, that kaleidoscopic daisy from South Africa overused in years past as the go-to municipal ground cover, is undergoing a minor local revival. I included a few for this summer in my full-sun back garden, the LA Times did a brief writeup on them, and Los Angeles-based garden designer Dustin Gimbel designed an industrial business park frontage around their free-spirited contributions to the horizontal plane. Three examples hardly make a trend, but I think we're all tapping into a retro-daisy zeitgeist. LA's once ubiquitous, overplanted "freeway daisies" are sexy again. A tough, waterwise, vibrant daisy gets a new look when joined by a few well-chosen succulents and really brightens up a business park.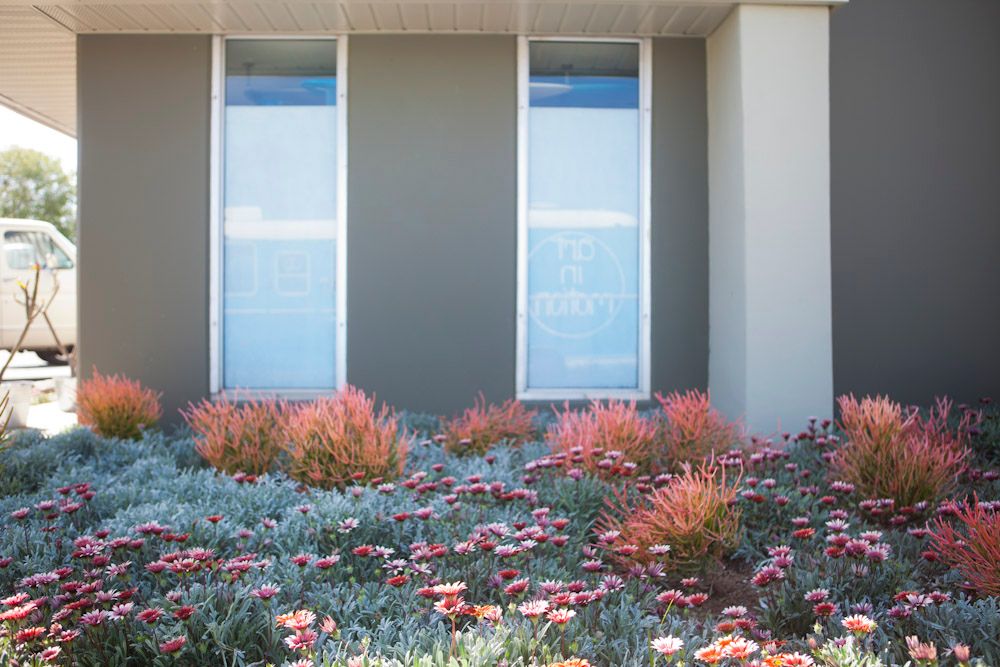 Above photos by MB Maher
In Dustin's gazania revival, he includes agaves like 'Blue Glow,' Aeonium 'Schwarzkopf,' Euphorbia tirucalli, and a stunning pouf of a euphorbia that breaks up and redirects the gazania's silvery leaves like boulders in a river, Euphorbia mauritanica.
I carefully stepped into the plantings, almost in full shade from the building by mid-afternoon, to catch the wave of silver as it undulates, pools, and swirls around the succulents.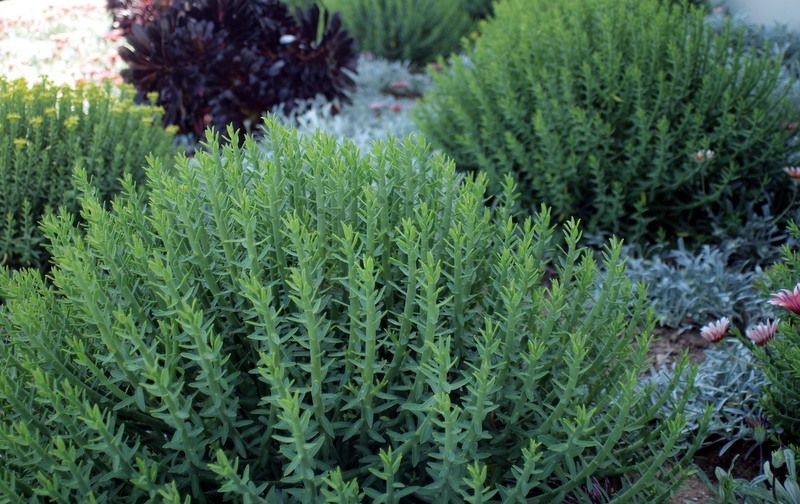 And to get a closer look at South Africaner Euphorbia mauritanica, also known as the Pencil Milkbush. Dustin describes this shrubby euphorb as "cushiony, noodle-y goodness." I so agree.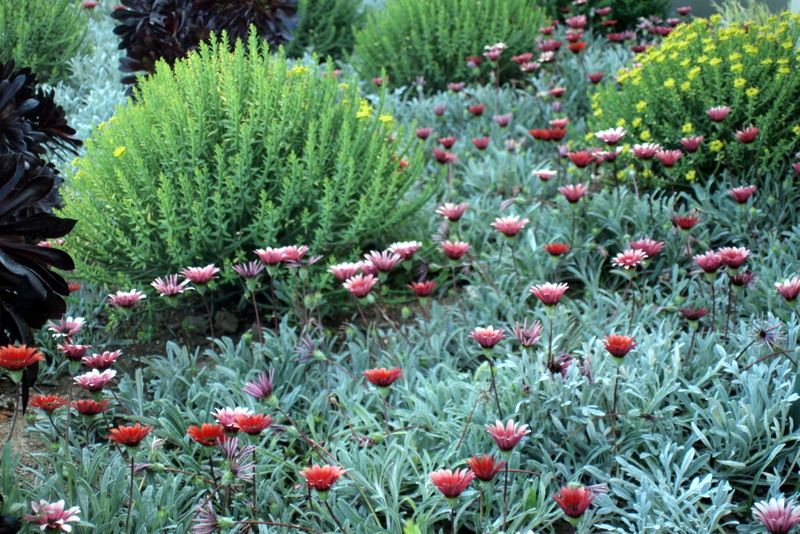 As seen on the far right, Euphorbia mauritanica is just beginning to bloom in typical euphorb, acid-yellow style. Dustin also planted a few young Acacia stenophylla trees in this large industrial park rectangle, which measures approximately 12 feet wide by at least three times that in length, and the design can be easily tweaked over time to accommodate the growth of the trees.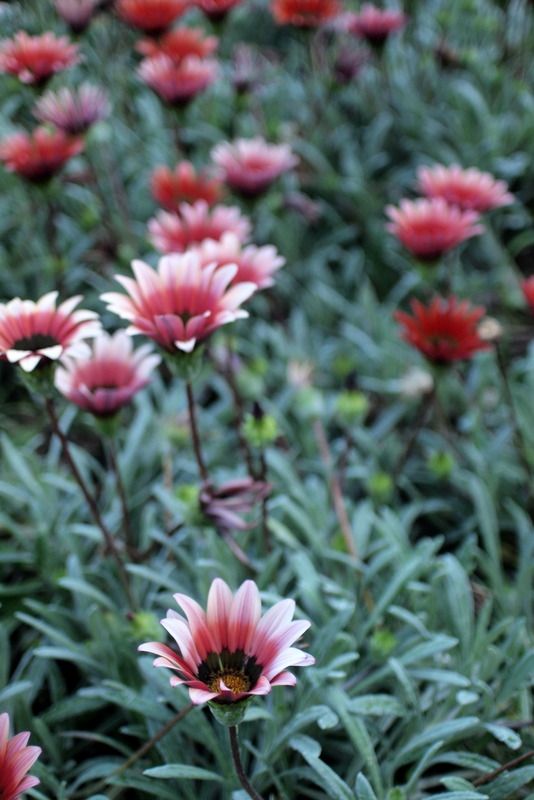 Dustin shows how gazanias, when treated with invention and respect, don't just cover the ground but make it memorable.
For similar plantings, that other multi-colored, tough daisy with silvery leaves, arctotis, has been stealing gazania's thunder lately, but arctotis quickly builds up and sprawls into a taller, bulkier plant. For a low, horizontal effect, gazania is the one. Perennial and evergreen here in zone 10, grown as annuals in colder zones. Choose the silver-leaved varieties, not the green-leaved, to get that glaucous base coat for other colors and shapes to play against. Some species of gazania, like G. linearis, have shown moderate potential for invasiveness and should not be planted close to wilderness areas.