Loree at Danger Garden has been faithfully reporting on her favorite plant in the garden every week and has asked others to join in when so inspired. So many succulents dangle or trail their blooms, but these blooms are hoisted high on the elongating thick stalks of this echeveria, making it worthy of inclusion as a favorite plant. To be honest, the mauvey color of its leaves is a color I usually avoid in succulents, and one of the reasons I rid the garden of the excellent but similarly tinted Graptoveria 'Fred Ives.' 'Opal Moon' complicates the color with some grey, some blue, a blush of caramel, but it's mainly the fleshy size of this one that makes it such a hubba-hubba attraction.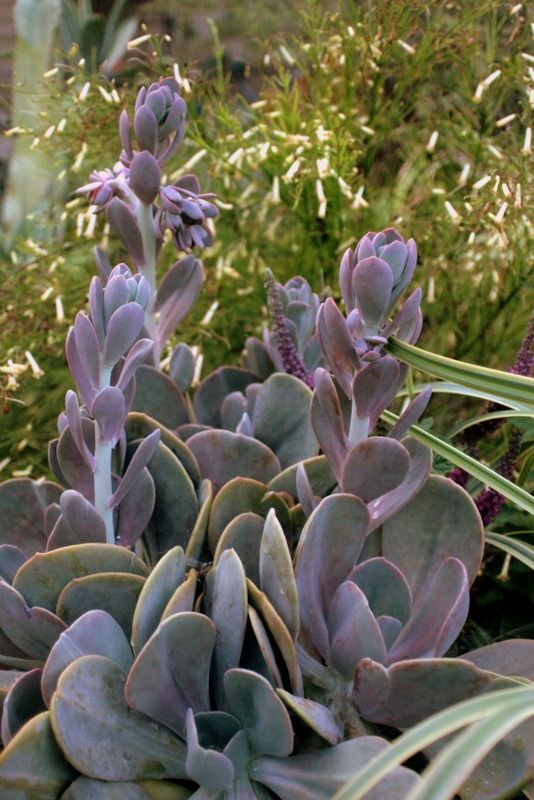 Echeveria 'Opal Moon'
I brought home Loree's favorite plant this week, Alstroemeria isabellana, from Far Reaches Farm last summer, but it vanished during my zone 10 winter. It may prefer the rainier winters of Portland, Oregon. I am nursing along one of its relatives, a bomarea, in a container that's never allowed to dry out. Maybe I'll be able to report on it in an upcoming "favorite plants" post, fingers crossed.