I've been home for over a week, but I left my heart in….okay, not my heart, because that's solidly esconced here at home in the LBC, but I think I may have left my sensorium in San Francisco. On the nearby island of Alameda to be exact, in artist and garden designer Shirley Watts' garden, which undulates and swirls with cultural references, both pop and classical, science, language and poetry, but in teasingly subtle and allusive ways. Shirley has that rare gift of making a space look undesigned, inevitable. Lush and moody, the garden doesn't give up its secrets all at once and welcomes and rewards the inquisitive. Intimate and intensely personal, humble really in its refreshing lack of assertive, California-style hardscape and "garden features," it enfolds and envelopes, quietly offering up much to stimulate the eye and mind or just a tranquil place to become lost in thought. Confident, playful, simultaneously artless and artful, relaxed and rigorous, it's a garden that asks you to peer in closer, look behind, into and around, that engages as much as it restores. A Joseph Cornell shadowbox of a garden. I've been wanting to see this garden for ages, and fortuitously Shirley and Emmanuel graciously agreed to open their home and garden Thursday night for a pre-Fling reception. I'll change the Fling channel soon, I promise, but couldn't resist offering a look at Shirley's garden in repose, sans partiers, the prequel to Thursday night. Photos by MB Maher, who also paparazzi'd Thursday night's festivities here.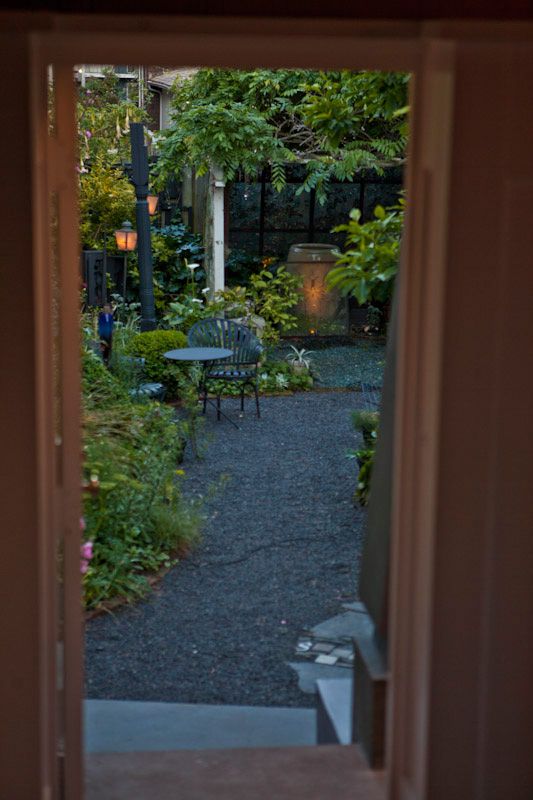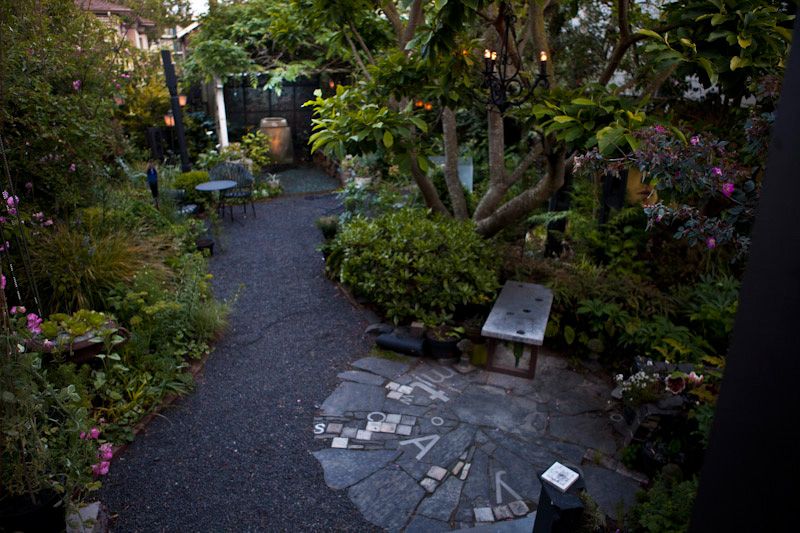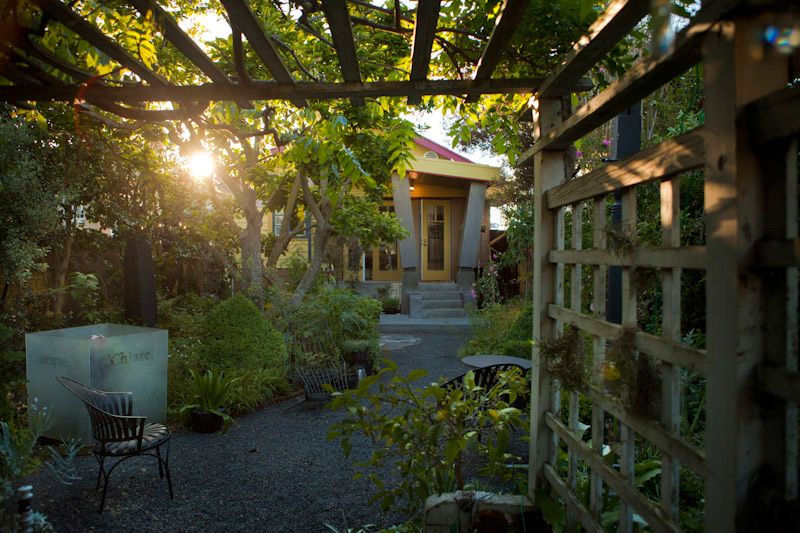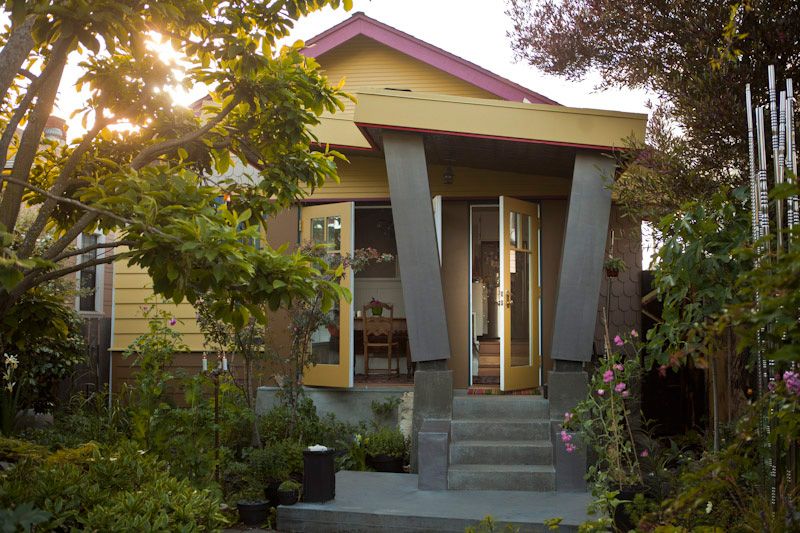 If there's any doubt that this is the home of a supremely confident artist, constantly tweaking and playing with symmetry and classical expectations, the back view of the recent addition clarifies matters. The black pots are terracotta painted with chalkboard paint.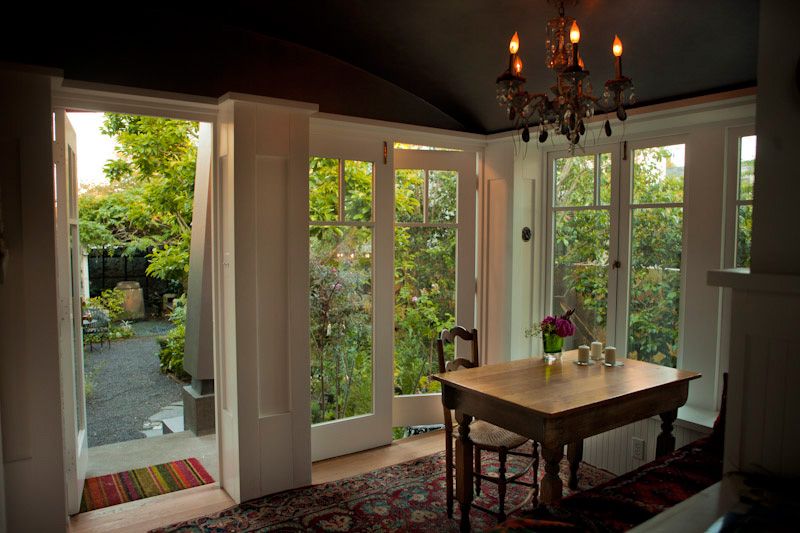 A bracing juxtaposition to the exterior view of the addition is the traditional wainscotting, carpets and chandelier of the interior.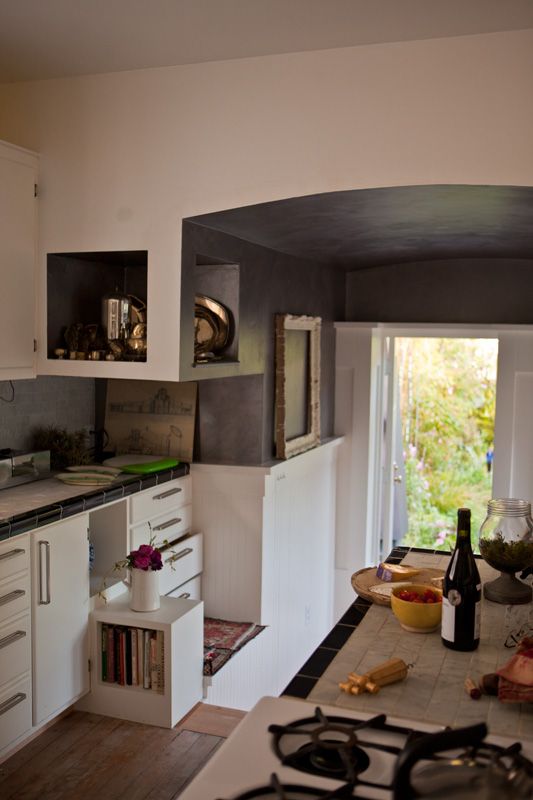 The home and garden of a woman informed by and comfortable in any century.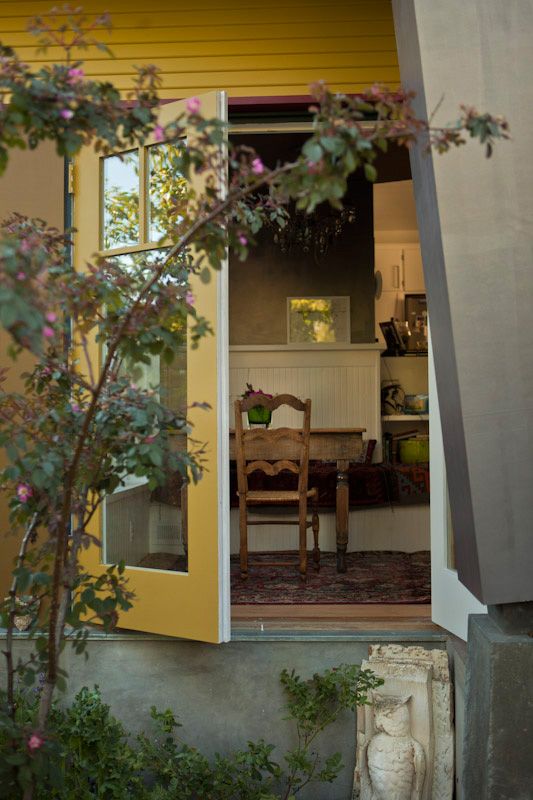 Rosa glauca tapping at the window
The lanterns send out their glowing messages at night, whether fanciful images of coleoptera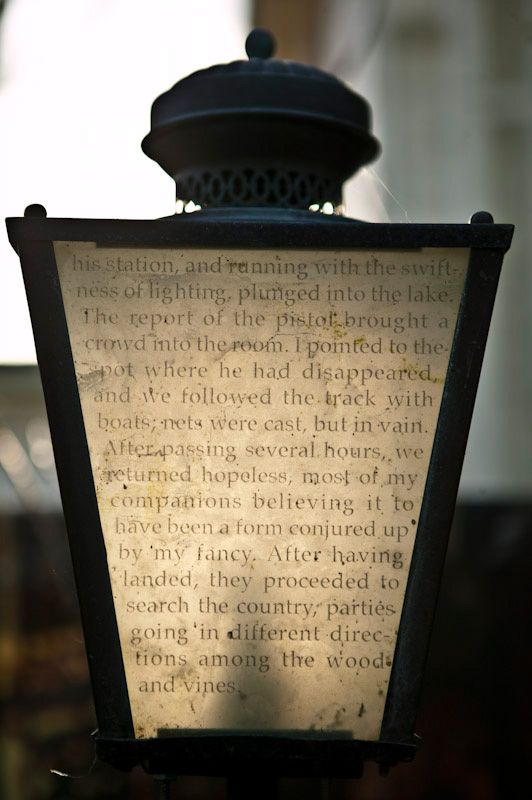 or words from Mary Shelley's Frankenstein. (Don't all garden makers veer dangerously close to the same impulses as Dr. Frankenstein?)
Below are some of my photos from Thursday at the kick-off party
shoes of MB Maher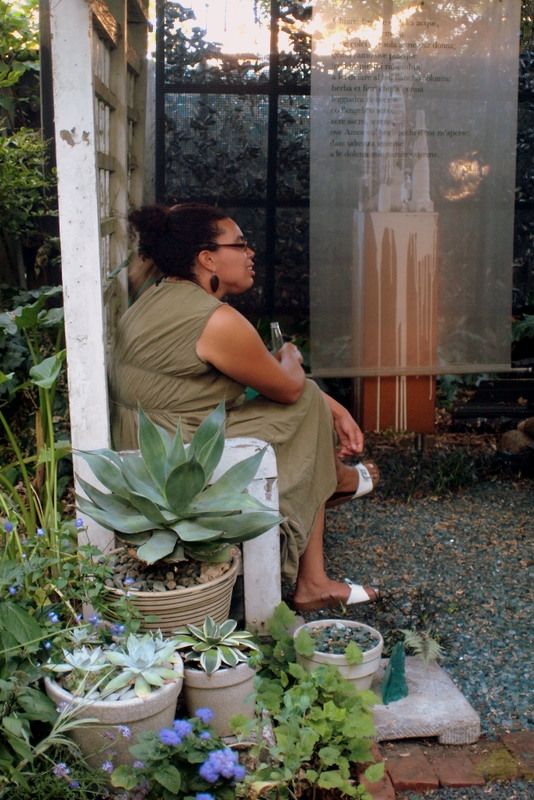 Leslie Bennett of Star Apple Edible Gardens and one of the nicest people at the Fling. Swag from the Fling included her new book, The Beautiful Edible Garden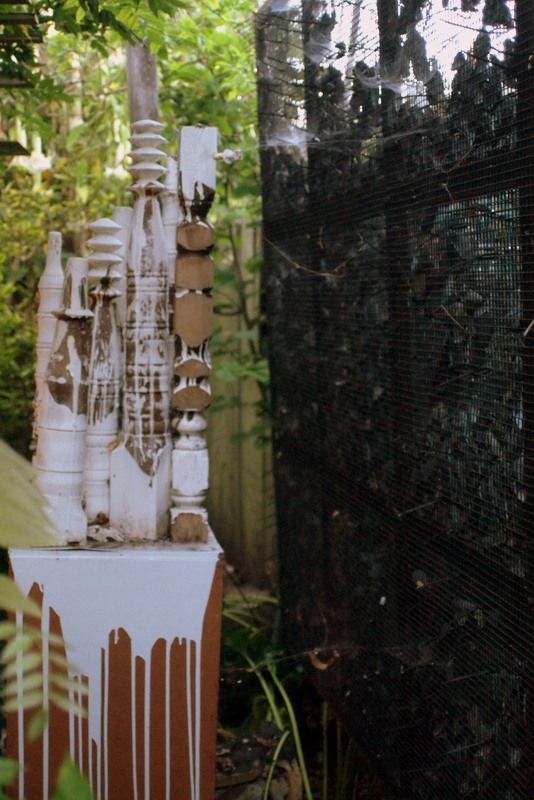 Behind the vellum, the wooden sculptures and a screen filled with mussel shells.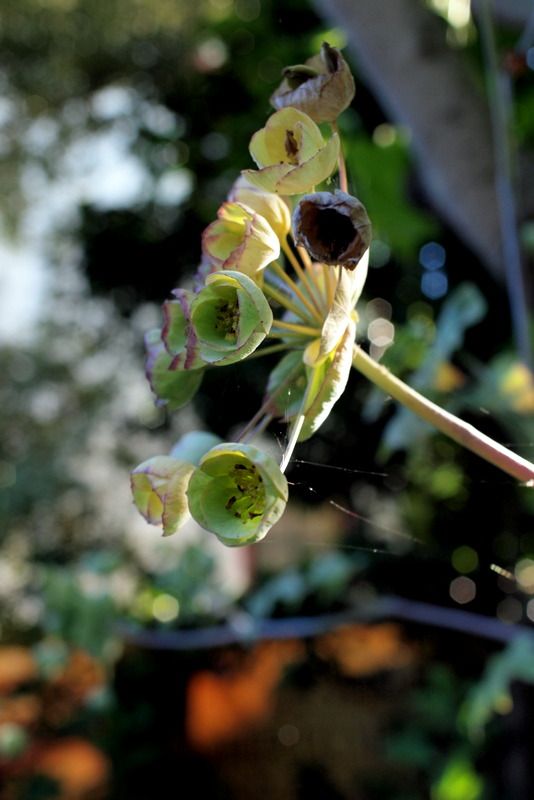 Though she doesn't make a big deal of it, Shirley is a superbly knowledgeable plantswoman with a great eye for layering the plants of a garden down to the smallest detail. Everyone asked about this plant, Mathiasella bupleuroides, rare and not easy to grow (don't ask). Shirley claims the opposite, that it's not formidable at all, and said it's been blooming like this since February. Mathiasella is a designer cocktail of a plant, equal parts angelica, euphorbia, and hellebore.
Mathiasella bupleuroides, over 5 feet in height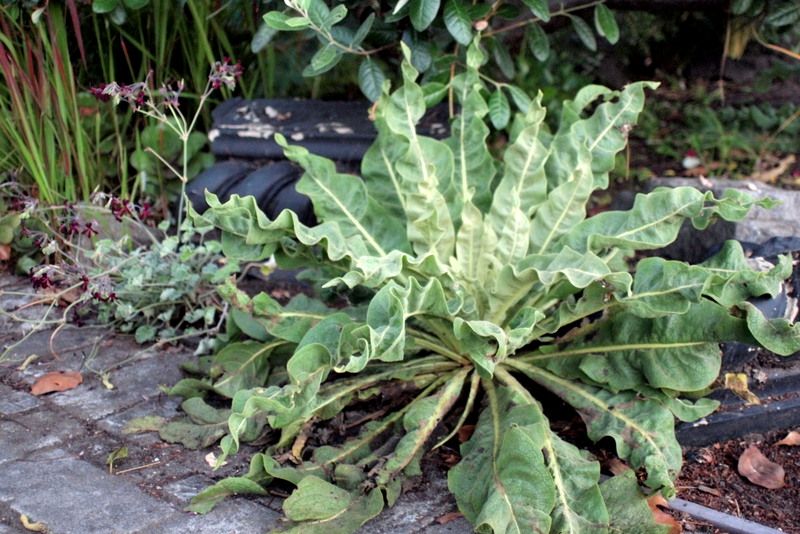 A wavy-leaved mullein, possibly Verbascum undulatum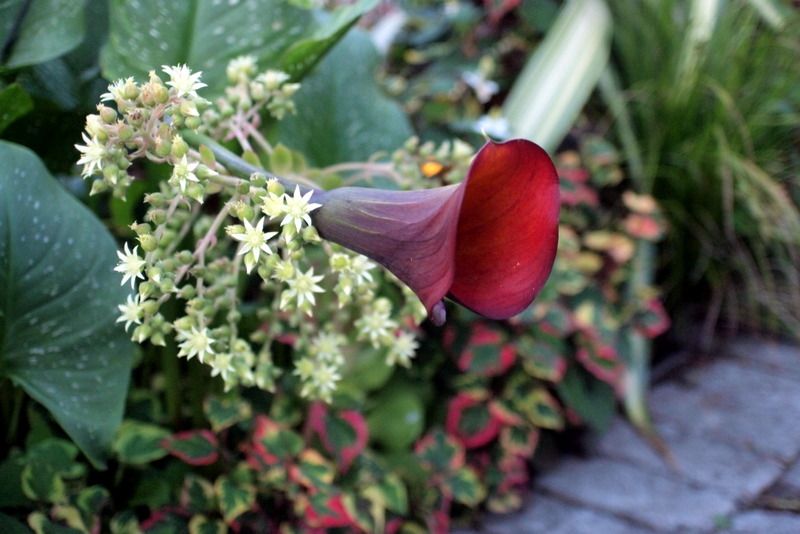 Calla lily tangled in a succulent's bloom
I saw this mimulus later on the trip at Annie's Annuals & Perennials
Begonia grandis
One of the hallmarks of Shirley's work is the subtly elegant use of salvage. She doesn't hit you over the head with repurposing, but tucked away against a fence you might discern a screen of abstract shapes, the cast-offs from an industrial machinist's template.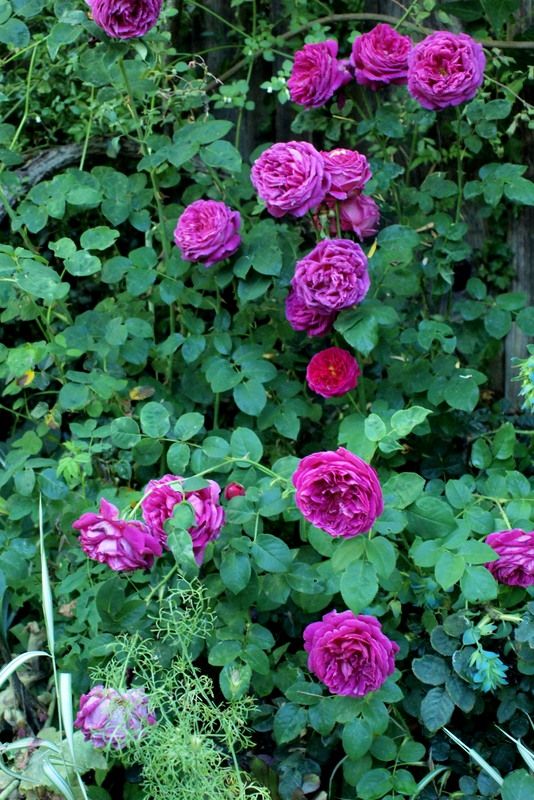 A rose that reminds me of the Austin rose 'Othello'
To scent an open summer window, Nicotiana sylvestris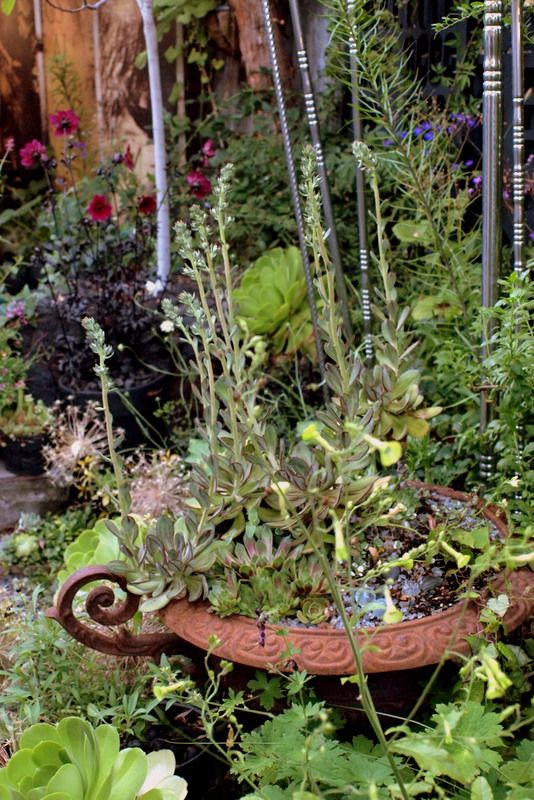 A rusted urn filled with Echeveria nodulosa
When acanthus blooms, a garden instantly becomes timeless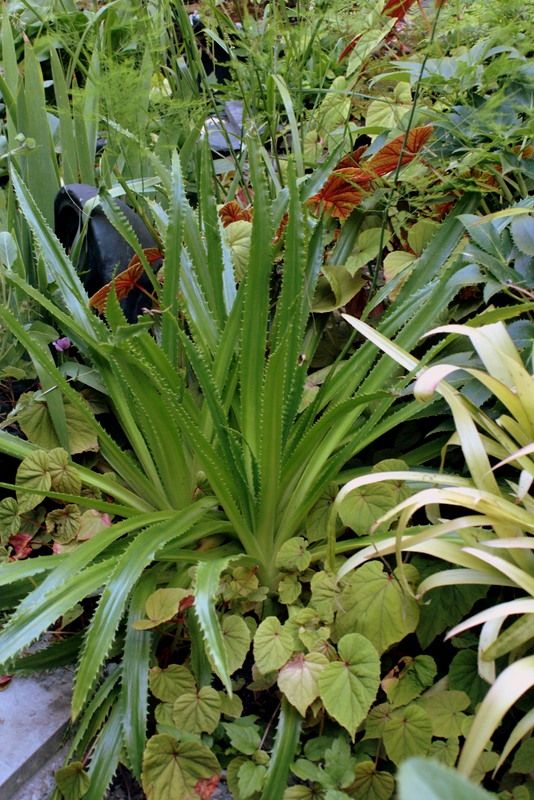 Possibly the serrated leaves of Eryngium agavifolium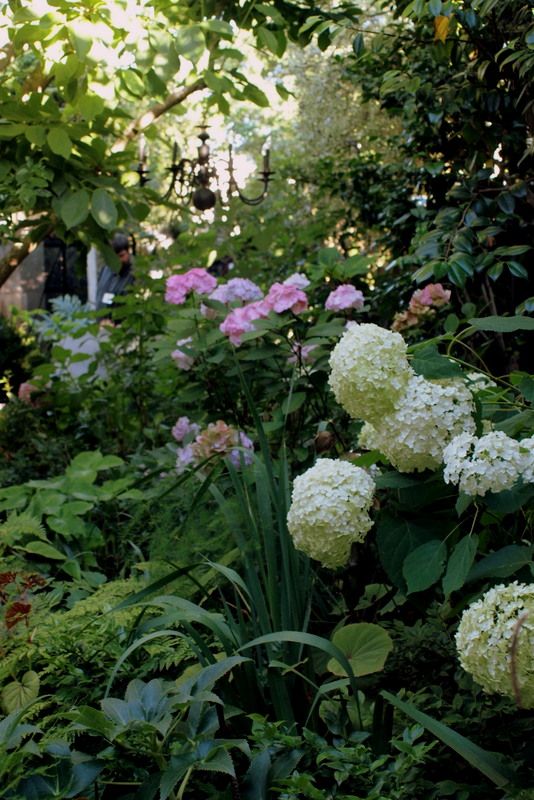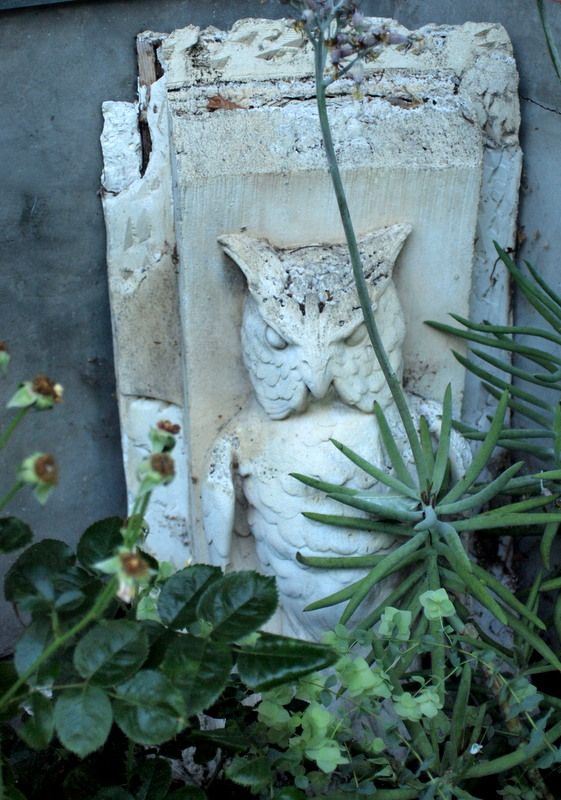 The owl Emmanual liberated from the Reims cathedral in France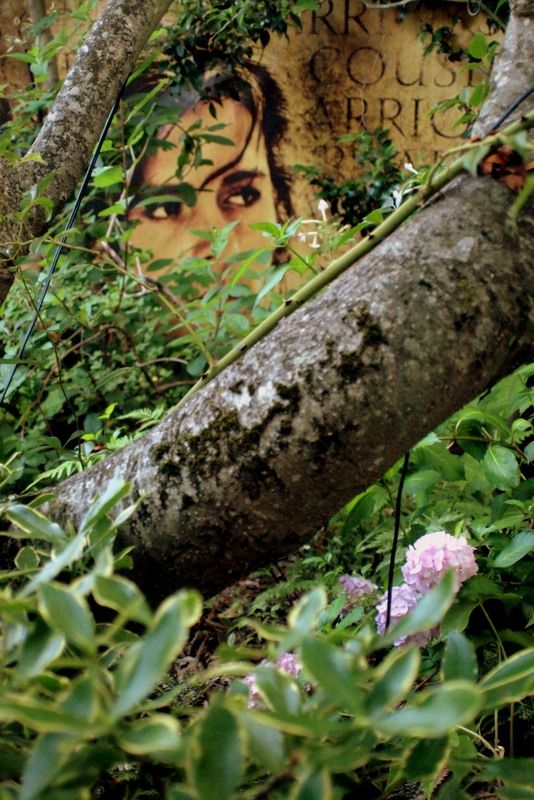 The visage of Orlando Bloom broods over the garden. Shirley is fearless in sourcing pieces for her garden design work, and provenance can include old movie billboards.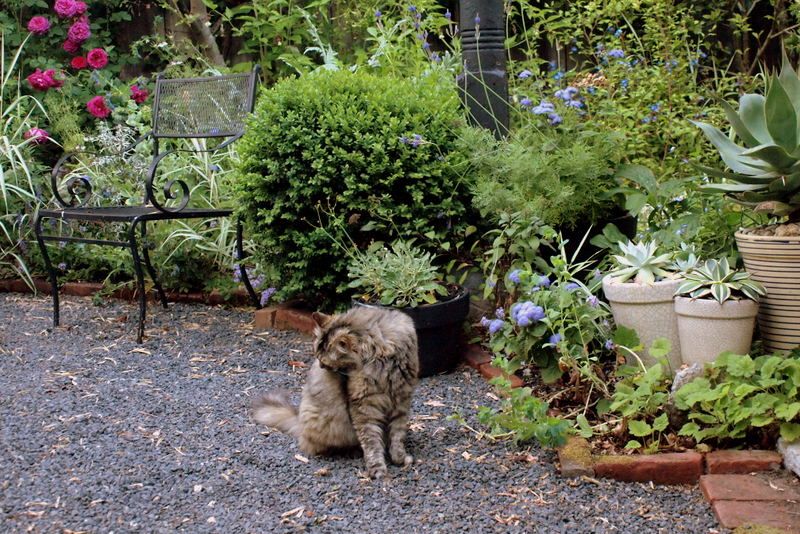 I'll close with some images of a garden Shirley worked on for a client that shows traces of the same themes as her own garden. Photos by MB Maher.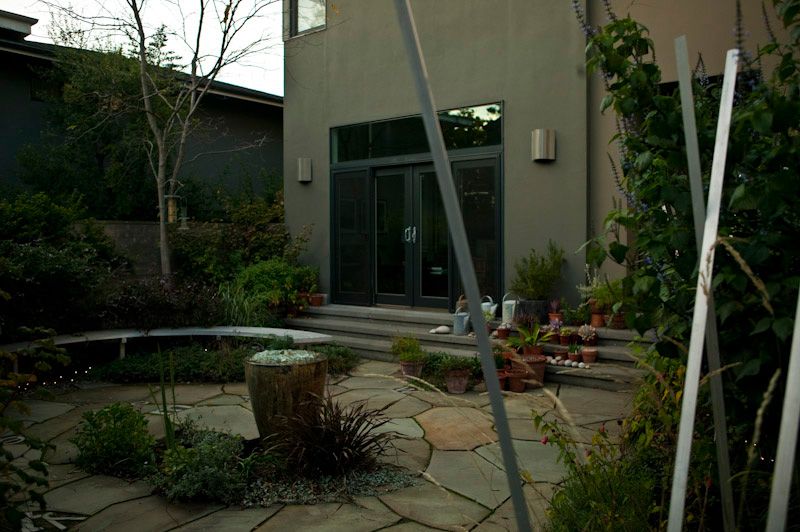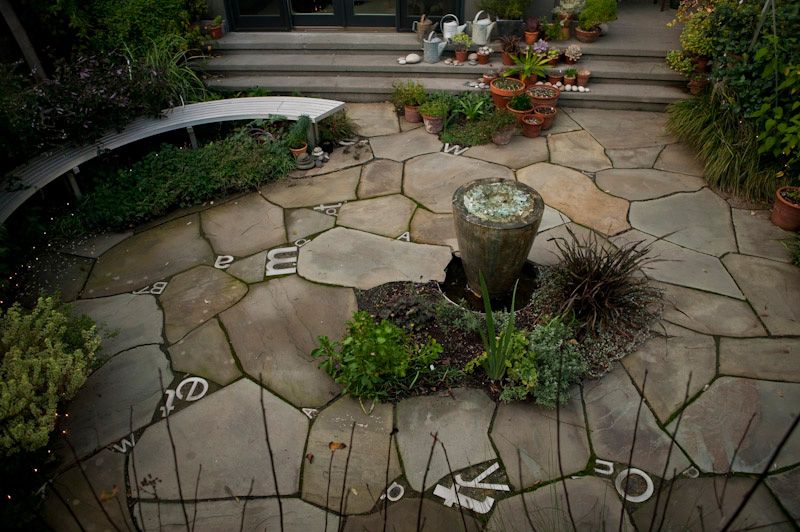 Along with her garden design work, Shirley has recently been acting as co-curator of an ongoing collaboration between artists and the University of California Botanical Garden at Berkeley entitled "Natural Discourse." You can search AGO for posts related to Natural Discourse, such as this one here.
To read more about Shirley Watts' work, check out Stephen Orr's Tomorrow's Garden and Zahid Sardar's New Garden Design, both listed with Mrs. Dalloway's Literary & Garden Arts.
(Edited 7/10/13 and reposted. Shirley confirmed the rose is indeed 'Othello' and that the owl "did not come from the Reims cathedral. It came from a 17th century villa across the street from where Emmanuel grew up. They were tearing it down for condos.")