I wasn't exactly lost in Beverly Hills today, but traffic was terrible enough that I left the main arteries like San Vicente and dove into surrounding neighborhood streets, looking for a less congested way home. Around Sweetzer I found this small Mission Revival home with what looked to be a fairly new front landscape.

Although it may sometimes seem so, I'm really not stalking Mission Revival homes, but this architectural style does seem to inspire its share of spare, elegant gardens.
This one is dominated by the lacy shade of a mature California Pepper Tree, Schinus molle (from the Peruvian Andes).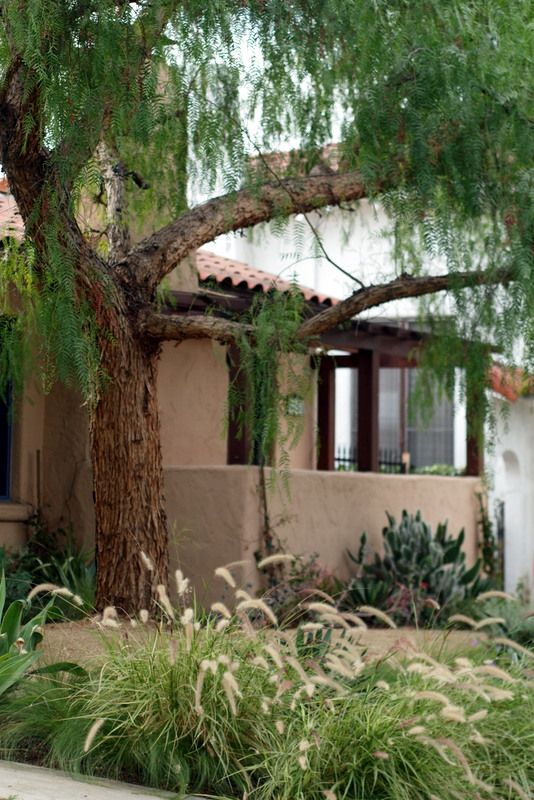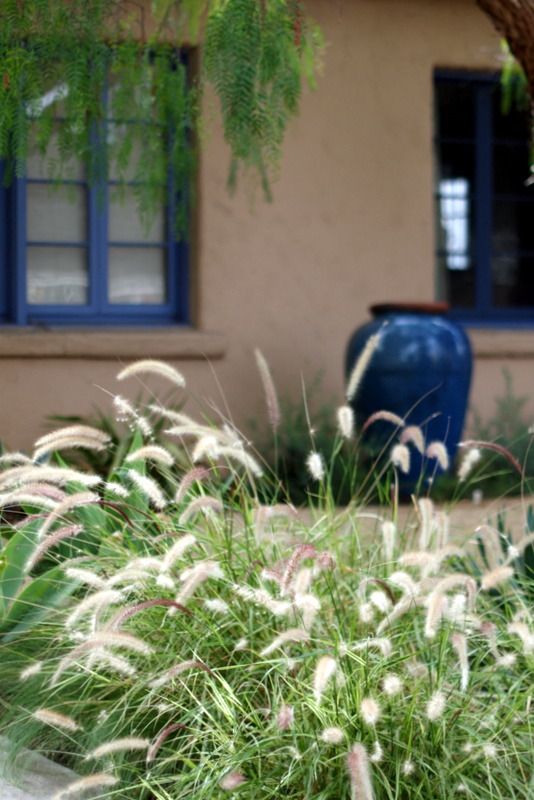 A blue jar, possibly Bauer, pennisetum grasses and agaves surrounding a central area of decomposed granite
(formerly place of honor for lawns but not anymore, now that it's drought o'clock)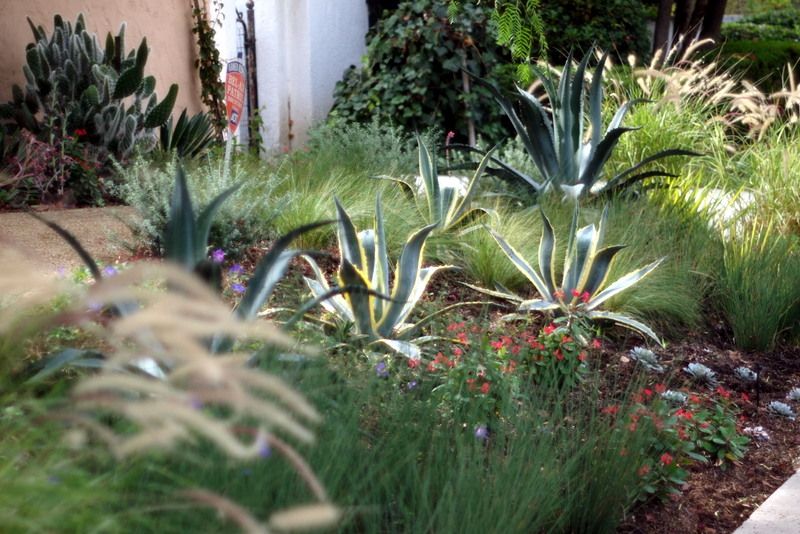 The agaves are mainly the common americana and attenuata, with salmon-colored Crown of Thorns, Euphorbia milii.
The blue flowers might be the Ground Morning Glory, Convolvulus sabatius.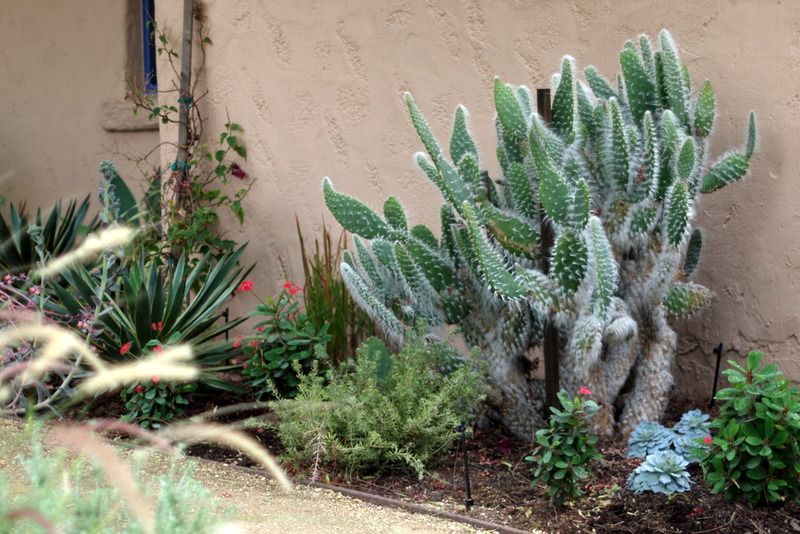 A form of Opuntia erinacea possibly?
Those look to be young bougainvilleas struggling up stakes against the low wall, a wall which I personally would hate to see smothered in vine. The cactus itself is presence enough.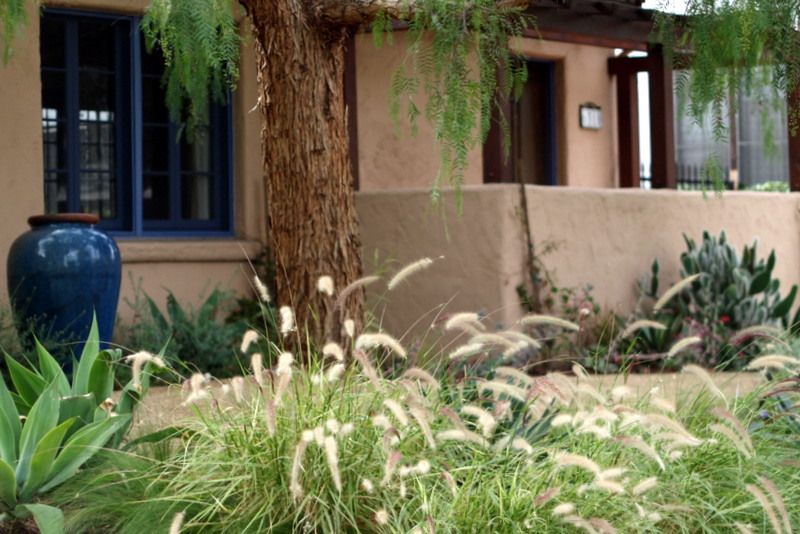 A sweet house, with its thick walls and deep-set casement windows.
The surrounding mansions in various architectural guises, and their gardens, could learn a lot about stylishly coping with heat and drought from this modest little beauty.