I know a lot of Tetrapanax papyrifer in zones colder than my zone 10 have their blooms regrettably cut short by winter. Let me just ease your zonal envy a bit, as you gaze on these bodacious panicles, and fully disclose that they are the worst fly-attracting blooms I have ever encountered. An evil amount of flies pockmark the wheat-colored panicles. Buzzing clouds of them lift off and swarm the air every time I pass. Only late in the day do they finally disperse.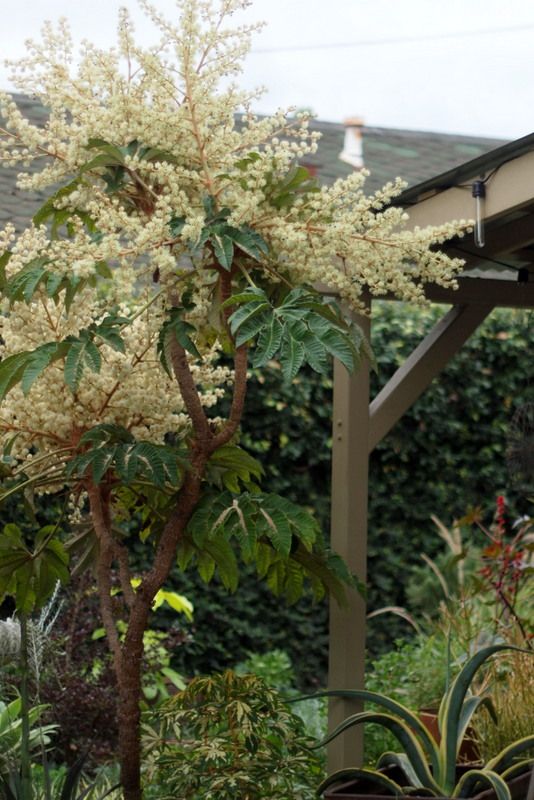 Another surprise, and a much nicer one, has been that despite its fearsome reputation for expansionism, it's so far proven relatively benign. Relative, that is, in comparison to the 'Golden Chain' Arundo donax we tore out in the fall, which was terrifyingly vigorous. Those bright gold, bamboo-like spears were infiltrating far more valuable trees and shrubs.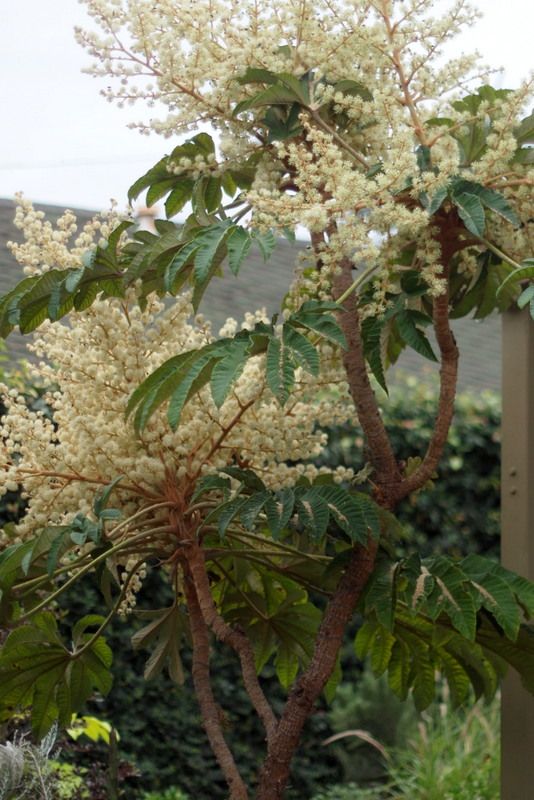 And for a garden first, I used Marty's shop vac to blow out the pollen that accumulates like drifts of snow in the agaves and succulents at the base of the tetrapanax. With the first heavy rainfall in years, the thick pollen snow was becoming paste-like and overwhelming the crowns of plants growing under those enormous shaggy leaves. Which do provide valuable high shade for the understory plants mid-summer.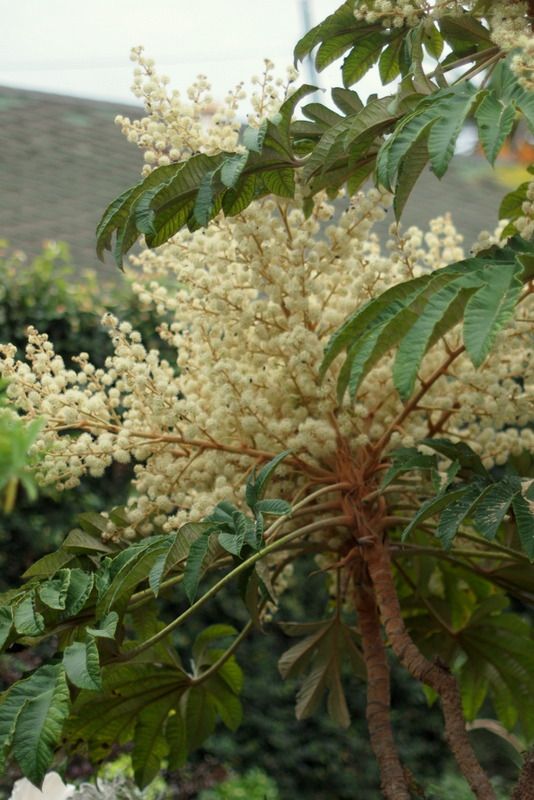 It's always something, isn't it?